Tenuta dell'Ornellaia Winery was founded in 1981 in what has proved to be one of Italy's most interesting and expressive wine-making areas, the maritime hills of Bolgheri within the greater wine region of Maremma. Maremma is an extremely interesting sub-region of Tuscany for food and wine lovers to visit. Although it was considered unfit for vineyards for centuries, this coastal area has become one of the most ultra-exclusive wine-producing regions of Italy in the past few decades. Ornellaia's 97-hectare estate stretches out along the Tyrrhenian Sea, just north of the Maremma between Leghorn and the Island of Elba, and is the birthplace of the now-iconic wines Ornellaia, Le Serre Nuove dell'Ornellaia, Masseto, and Le Volte.
Founded in 1981 by Marchese Lodovico Antinori, brother of the powerful and esteemed Piero Antinori, Ornellaia is not one of Tuscany's most historic wineries has become one of its most respected. Its success is due both to its staunch commitment to the philosophy of "quality without compromise" and to the unique climate and terrain here. While in some ways similar to Bordeaux's, the estate's terroir is truly something special; ever-changing and composite, it includes marine, alluvial and volcanic soils, allowing each grape variety to be planted in its ideal type of soil. Ornellaia enjoys some famous neighbors such as Sassicaia, one of the most legendary Tuscan estates. Sassicaia is owned (not coincidentally) by Antinori's uncle, who made the first Super Tuscan and began today's trend.
The estate's signature wine, Ornellaia Bolgheri DOC Superiore, a Cabernet-Merlot blend, first stepped onto the scene in 1985. It's been a collector's favorite ever since, with all bottles being sold before the wine has even been made. Less expensive and exclusive, although also intriguing and complex, are wines like Le Volte (a Sangiovese-Cabernet-Sauvignon blend).
Tenuta dell'Ornellaia actually occupies two separate estates in Tuscany's low, hilly coastal region. The original property, which Antinori inherited, is home to a stylish, clean-lined winery and 30 hectares of vineyards. Nearby is the second estate, Bellaria, with 46 hectares. Lodovico Antinori is no longer involved with the winery he founded; in 2002, the Mondavi winery of California acquired full ownership, and in 2005 Marchesi de' Frescobaldi took over. Today, a young and enthusiastic team manages operations. Taste these fantastic wines on a Maremma Winery Tour, organized by Cellar Tours
Wines produced
Ornellaia Bolgheri DOC Superiore

60% Cabernet Sauvignon, 25% Merlot, 12% Cabernet Franc and 3% Petit Verdot; aged 18 months in barriques.

Le Serre Nuove dell'Ornellaia Bolgheri DOC Rosso

35% Cabernet Sauvignon, 50% Merlot, 10% Cabernet Franc and 5%Petit Verdot; aged 17 months in barriques.

Le Volte

50% Sangiovese, 20% Cabernet Sauvignon and 30% Merlot; aged 10 months in 2-4-year-old barriques.

Masseto IGT Toscana

100% Merlot; aged in French oak barriques for 24 months.
Winery details
Via Bolgherese 191
57020 Bolgheri
Italy
Tel +39 0565 71811
Fax +39 0565 718230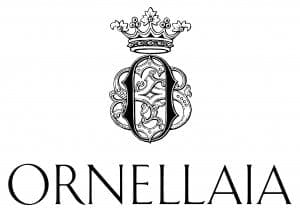 Appellation

Bolgheri

Founded

1981

Area under vine

76 hectares

Age of vines

8-15 years old

Oak barrel origin

French
Winemaker

Axel Heinz

Owner

Tenute di Toscana

Grape varietals

Cabernet Sauvignon (37 ha), Cabernet Franc (12 ha), Merlot (38 ha) and Petit Verdot (10 ha)