Limoncello is undoubtedly one of the gorgeous Amalfi Coast's most celebrated exports. Savvy bartenders love it, locals grow up with it, yet many of us would struggle to explain exactly how or where it is made, despite its instantly recognizable powerful scent and depth of flavor. It is simply the world's most delicious liqueur, its potent tang deriving chiefly from the particular Amalfi terroir that ripens a unique variety of lemon to perfection.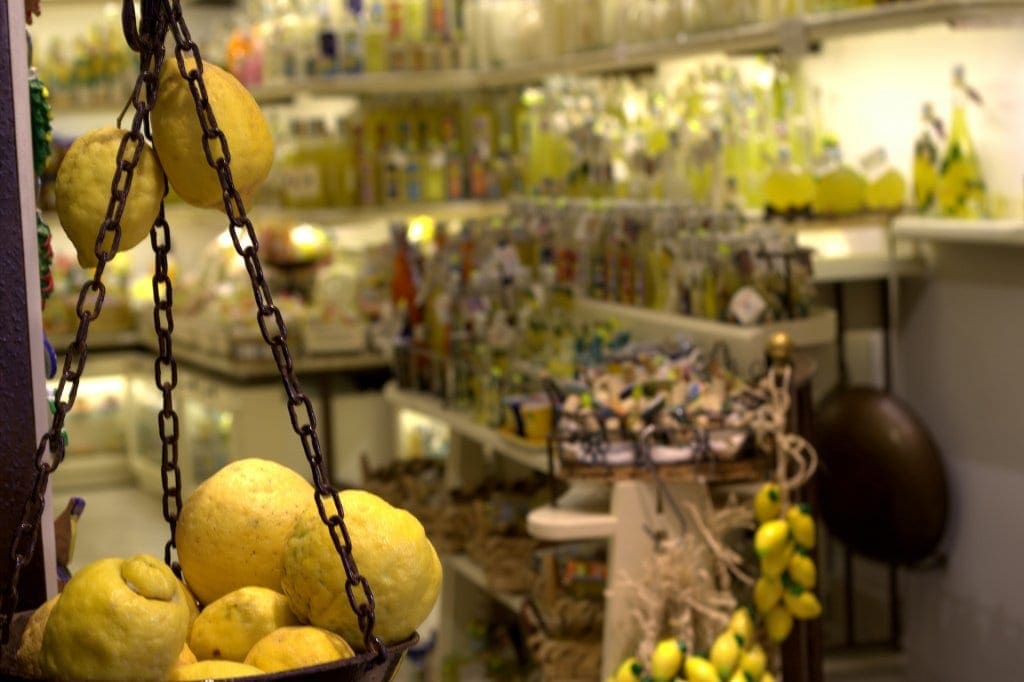 However, pinpointing when Limoncello was first made and sipped is like trying to spot shining pebbles in the murky depths of Italy's Lake Como. History leads us to the 19th century, where it is said that Limoncello was first made on the island of Capri. In 1900, the first Limoncello trademark was registered on the island. However, historians argue that families were making their own Limoncello for private consumption many decades before residents started to commercialize production in all probability. Some believe that Limoncello has been around for as long as lemons have been cultivated on the captivating Sorrentine peninsula. They first appeared centuries ago, taken from trade routes from the Middle East. From as far back as the 1400s, a profitable maritime trade in Sorrento lemons started in the port of Minori; who is to say those intrepid sailors didn't coin the now popular spirit themselves? Enjoy a private Limincello making master class on an exclusive Cellar Tours Almalfi Coast Wine Tour.
Beautiful islands of Ischia
Today, authentic Campanian Limoncello is produced in a geographical area that includes the Gulf of Naples, the aforementioned Sorrentine Peninsula, and on the beautiful islands of Ischia and Capri. Of course, many other versions exist, including Limoncello made in central Italy, Sicily, Lake Garda, and even France. Still, purists will always insist that the real deal must be made from the special variety of lemons grown on the Campania terroir, known as Sorrento or Sfusato Lemons. Above all others, this variety is prized for its lower acidity and delicate taste, producing Limoncello of unparalleled quality. Approximately 400 hectares of lemon groves are cultivated, making just over 50,000 bottles each year.
But the real magic of Campanian Limoncello is not the number of lemon groves; it is the fact that it contains just three simple ingredients: Sorrento lemons, sugar, and spirit. The first step in Limoncello production is to extract the precious oils from the lemon zest or peel – but not the pith – by mixing the zest with a neutral spirit for several days. The resulting reaction extracts the lemon flavor into the spirit, which is then mixed with a chilled sugar solution. This solution is then filtered and subsequently bottled. This is, of course, just an overview of the basic process; the critical element in making great Limoncello is the expert blending of the three ingredients so that everything is in harmony and the alcohol isn't too aggressive; ideally, Limoncello should be under 35% alcohol. Most examples come in at about 28-33%.

Aceto Family, 6th generation
The best Limoncellos on the market are fresh, aromatic, bursting with sweet lemon flavors, and very moreish. Everyone has their favorites, but a truly celebrated producer of exquisite liqueurs is the legendary Aceto family, run by 6th generation Luigi Aceto. Luigi's family have been tendering to their ancient lemon groves for centuries, a unique terroir that gives the sweetest, most intense citrus fruit imaginable. Their boutique company, La Valle dei Mulini, makes a variety of fantastic products from their precious lemon groves, including, of course, Limoncello, flavored lemon honey, and even lemon marmalades (delicious).
Moreover, Limoncello itself is anything but a one-trick pony. In Campania, it has a long history of use in desserts, as a chilled summer drink, and even for medicinal and household purposes. It is lovely served cold; on a hot summer's day, a glass of Limoncello is pure bliss. But it also lends itself to mixology, adding a potent citrus zing to cocktails and other drinks without the bitterness of pure lemon juice. And then there is the intense pleasure of Amalfi vanilla ice cream served with Limoncello poured over. The fact that many tourists can testify to!
Limoncello is increasingly becoming a fashionable household and restaurant name worldwide, cementing its reputation as one of the most diverse and delicious fruit liqueurs available. If there is one 'threat' on the horizon, it is that other countries will try and exploit its popularity and flood the market with homegrown versions. However, connoisseurs understand that true Limoncello must reside from Campania. To that end, a local bureaucracy, the Consorzio di Tutela Limone Costa d'Amalfi IGP, was founded in 2002 to protect the origin and name of the Sfusato lemons and to ensure that strict quality standards are maintained in the production of Limoncello. For only by protecting and promoting this great name will people fully understand that the true Limoncello must reside from the Sorrentine Peninsula – an often imitated but never bettered drink.
Related Blog Posts: