Profile of González Byass
Founded back in 1835 by a partnership between Spanish Manuel Maria González Angel and his British agent Robert Blake Byass, González Byass is one of the "classic bodegas" of the Sherry Triangle (Jerez de la Frontera, Sanlucar de Barrameda, and El Puerto de Santa Maria). The winery is still family-owned and boasts vineyards in Jerez's best parcels- Macharnudo, Carrascal, and Burujena. The Sherries produced at González Byass include Finos, Manzanillas, Olorosos, Amontillados, and Pedro Ximénez styles. The flagship sherry is one single brand, Tio Pepe (Uncle Joe). Tio Pepe has singlehandedly changed the way people perceive sherry. With domestic demand sagging and even the reliable export markets waning in the mid-nineties, the top Sherry houses had to do something to avoid a financial meltdown. González Byass launched an aggressive marketing campaign, showing young people enjoying bone-dry sherry in elegant wine glasses, countering the misperception of thimbles of sweet sherry that grannies sipped on. Their advertising campaign was one of Spain's most creative and dynamic wine campaigns in recent years. Along with sherry, the Company produces and distributes other wines (in La Rioja, Cava, and even Chile), Brandy (the Soberano brand is one of the most prestigious brandies in Spain, with exquisite bottles designed by the Royal Factory of La Granja). They also produce Olive Oils and vinegar (at the posh Hacienda de Bracamonte) and various fruit and cream liqueurs. For wine tourists, González Byass is one of the most fascinating places in Sherry country. They have multiple cellars, are pretty romantic and atmospheric, and breathing history.
A solera of 214 butts of sherry ages in this circular bodega was designed by the English engineer Joseph Coogan and built after Queen Isabel II of Spain in 1862. The roof design with no central support is the origin of its name La Concha (The Seashell) and has been attributed to the Eiffel. In 1882 Manuel Mª González hosted a banquet in this bodega for HM King Alfonso XII and later invited King Alfonso XIII on various occasions. In the year 2000, Their Majesties Don Juan Carlos and Doña Sofía lunched in this unique bodega… The name of the "Los Apostoles" bodega, dating from 1857, has an interesting origin. In honor of the visit in 1862 of Queen Isabel II, a special authentic grape-pressing was performed for her. This produced a quantity of must or grape juice 33 times the standard barrel's capacity. The Company's founder then commissioned from a Heidelberg cooper an immense barrel to hold this volume: this became known within the Company as "El Cristo" since 33 was believed to be the age of Jesus Christ when he was crucified… And then we come to "Los Reyes" (The Kings). This classic Jerezana bodega is dedicated to the Spanish Royal Family and houses the Company's finest treasures. These are our oldest Sherry wines and part of our collection of vintage Sherries or "añadas." Its barrels are dedicated to and signed by six generations of Spanish royalty members who have honored the Company by visiting our bodegas.
Wines produced
Tio Pepe

Flagship wine, Fino, 100% Palomino, Alc. 15.5%

Amontillado del Duque

Amontillado, 100% Palomino, Alc. 21.5%

Añada 71

Oloroso, 100% Palomino, Alc. 22%

Apóstoles

Palo Cortado, 100% Palomino, Alc. 20%

Matusalem

Oloroso Dulce (sweet), Palomino, Pedro Ximénez, Alc. 20.5%

Nectar Cream

Oloroso Dulce (sweet), Palomino, Pedro Ximénez, Alc. 18%

Noé

Oloroso Dulce (sweet), Aged, 100% Pedro Ximénez viejo, Alc. 15.5%

La Concha

Export market, Medium dry Amontillado sherry.

Elegante

Export market, dry Fino, made with grapes from the superior sub districts of Jerez.

San Domingo

Export market, Pale Cream (sweet).
Winery details
11403, Jerez de la Frontera
Cádiz
Tel +34 956 357 043
Fax +34 956 357 000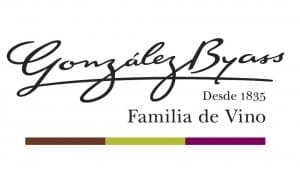 Appellation

Jerez- Xéres- Sherry y Manzanilla

Founded

1835

Area under vine

1350 ha

Age of vines

18 year old vines average, "Vara" and "Pulgar" pruning methods

Oak barrel origin

American
Winemaker

José Alberto Casas

Owner

González Family

Grape varietals

Palomino, Pedro Ximénez