The beautiful wine country of La Rioja is a fascinating and historic region regularly featured on our luxury wine tours. Rioja was demarcated by the area's governing body, the CONSEJO REGULADOR, in 1926. The region extends for approx. 120 km along both sides of the Ebro River and is, at its widest, 50 kilometers, bounded by mountains on either side. The word "Rioja" is a derivation of the two words "Rio" (River) and "Oja" (name of a tributary of the Ebro, located near the region's southwestern boundary).
"La Rioja" has always been a vital part of Spain's history. Phoenicians, Carthaginians, Romans, Moors, and finally, medieval Crusaders have all played a role in the area's history. The Romans, however, made wine a part of their culture wherever they traveled, and La Rioja was no exception. Ancient sites of Roman wineries still exist in and around the area today.
After the Romans came the Moors, and winemaking all but ceased. It wasn't until after the famous "El Cid" liberated Spain and medieval Christianity brought trade via the Crusaders through the region that it flourished again. The Benedictine monks of Cluny in Burgundy, known for their viticulture, helped to establish three monasteries in the area. The vines they planted were mostly white grapes. In the fourteenth century, English traders acquired a taste for a local Rioja wine, a blend of white and red wines called Blancos Pardillos. Over time, the development of lighter reds came about satisfying eighteenth-century English and French courts.
The French Invasion
The real improvements to Rioja's viticulture began around 1780 when the need to prolong wine during transport brought about experimentation with different woods and preservatives. Studies were made of the techniques used by great chateaux in Bordeaux. With the outbreak of the Peninsular War, progress was halted until 1852, when the Bordelais came south to Rioja seeking vines because their vineyards had been blighted with "oidium." When phylloxera devastated Bordeaux in the 1870s, and the "French" influence took hold in the Rioja, many of the region's finest bodegas (winery) started production on what we now consider as the great wines of Rioja. Today, Rioja is divided into three regions: Rioja Alta, Rioja Alavesa, and Rioja Oriental.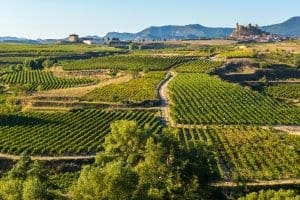 Visiting
Explore the region with Cellar Tours on a Luxury Wine Tour of La Rioja. You will enjoy private visits to the top bodegas and taste some of the finest wines on offer.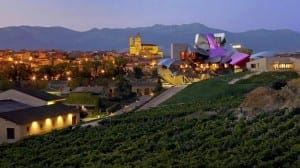 Rioja Alavesa
The Rioja Alavesa terrain is "terraced" and consists mostly of limestone and clay. Approximately 25,000 acres.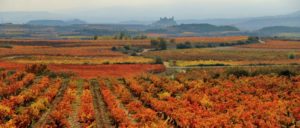 Rioja Alta
Rioja Alta is composed primarily of alluvial soil, calcareous clay, and ferruginous clay. As the name suggests, much of this area is in higher altitudes—approximately 45,000 acres.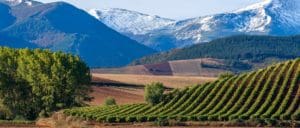 Rioja Oriental
The Rioja Oriental is comprised of alluvial clay with large areas of ferruginous and calcareous clay. Generally, wines from the Baja have a higher alcohol content —approximately 37,000 acres.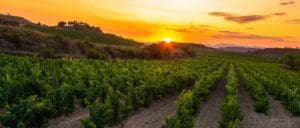 Aging Requirements
Sin Crianza: Wine with little or no aging in oak casks. Often referred to as Vino Joven. Must be comprised of 100% Rioja grapes, as with all Rioja guaranteed origin wines.
Crianza: Wine in its 3rd year, matured for at least 1 year in oak cask, at least 1 year in bottle.
Reserva: Carefully selected wines, aged for at least three years, of which at least one is in oak cask and the rest in the bottle.
Gran Reserva: Wines which have been aged at least two years in oak cask and at least three years in the bottle.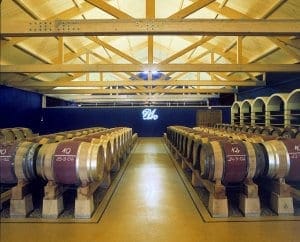 Recommended Wine Producers in La Rioja Wine Regions