Even the most casual and disinterested wine drinker can recall a handful of French white grapes: Chardonnay, Sauvignon Blanc, and perhaps Viognier. But Chasselas? We doubt it. Rarely mentioned on wine labels, Chasselas is one of the great underdogs of French wine – obscure and underrated. Yet, if handled with care, Chasselas can produce delectable white wines, light on alcohol and full of flavor, qualities demanded by the patrons of hipster wine bars in New York and London.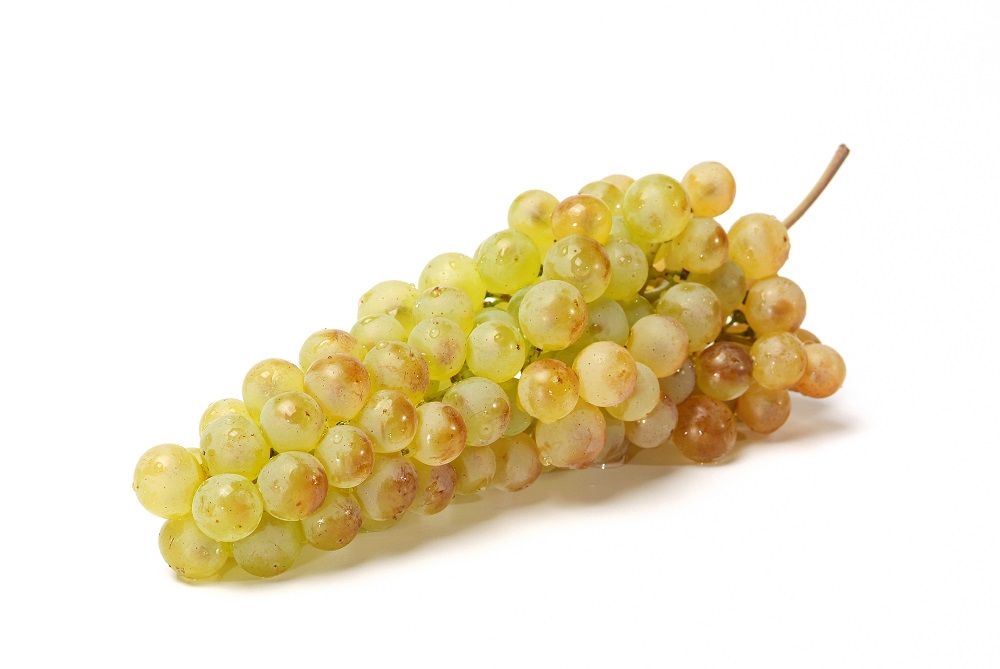 However, it continues to be regarded as a "Swiss grape" despite its historical association with the Loire Valley and Savoie regions. This is perfectly understandable: Switzerland's winegrowers have done much to promote Chasselas as offering the defining taste of Alpine bliss. But while we cannot deny that Swiss growers handle the grape with impressive panache, some superlative labels are also being made over the border.
Read more about French White Wine
History and viticulture
Depending on your point of view, Chasselas' history could either be viewed as uniquely fascinating – or somewhat ignoble! The grape has been producing racy and aromatic white wines on the verdant slopes of Switzerland for centuries – it was referred to as 'Fendant' until the 18th century, according to wine historians. This Alpine paradise was ideally suited to cultivating the early-ripening Chasselas and yielding wines generally quaffed after a hard day's winter sports.
Yet the French take exception to this. They will point out that the town of Chasselas, situated in the Saone-et-Loire department in eastern France, is on their side of the border. Indeed, therefore, Chasselas came into being on French soil, taking its name from this ancient settlement. However, the scientific community begs to differ: genetic analysis carried out by a research team in Dieppe suggests that Chasselas has its origins in western Switzerland, on the shores of Lake Geneva. Moreover, the grape is mentioned in Swiss documents that date back to the 1500s. On the balance of probabilities, it seems likely that Chasselas is an Alpine émigré; the theory that the grape originated in Egypt or the Middle East has been debunked as nonsense.
Historically, Chasselas was an important part of the viticultural traditions in the Loire Valley and Alsace. Sadly, the grape has all but disappeared from the terroirs of northern and western France due to a combination of factors. After Phylloxera devastated vineyards in the late 1800s, many varieties in regions like the Loire were dramatically reduced. Sometimes this was because they did not take kindly to being grafted onto American rootstock – this solution was pioneered in the early 20th century, as US vines were immune to the louse's deadly bite. In addition, certain unproductive grapes could not justify themselves in an era defined by financial hardship. The post-phylloxera environment required tough decisions in the vineyard. Something had to give.
In the case of Chasselas, however, its reputation as a 'work horse' grape has played a key role in its decline. This stigma became widespread in the 1900s; Chasselas is still used as a table grape in Europe today, which is hardly likely to inspire confidence in quality-conscious growers! But that's only part of the issue: Chasselas demands a lot of patience and hard work in the vineyard. It tends to overcrop and deliver inflated yields unless the vines are subject to a rigorous pruning regime. Poor terroir and lazy winegrowing deliver a pale and insipid caricature, lacking nuance and depth of flavor. If that has been your only experience of Chasselas, we can well understand the general apathy. Fungal diseases and bunch rot can also cause headaches in wet vintages.
But, we implore you to persevere, as good-quality Chasselas is worth a look. If the site is up to scratch – it needs well-drained calcareous soils to produce the best results – then the wine will be too. With skill and determination, you can coax a structured, age-worthy white out of Chasselas. But without first-rate terroir, you're bound to fail.
Winemaking
Chasselas plays a number of niche roles in French viticulture: it is still blended with Sauvignon Blanc to produce a style called Pouilly sur Loire in the Loire Valley. It is also responsible for some excellent, if seldom exported, wines from the Savoie region of central-eastern France. Yet, according to many oenologists, producing high-quality wine from Chasselas is more difficult than growing it.
This quote from Julien Dutruy, winemaker at Les Freres Dutruy in Switzerland, captures the dilemma perfectly. "It's probably the most difficult wine we make because Chasselas can't tolerate reduction or oxidation, it doesn't like barrels, and you have to be really careful with the yeast because the wine is so neutral," Dutruy said in 2017. Therefore, most growers practice the art of 'minimal-intervention' and hands-off winemaking – Chasselas is almost never aged in new barrels. Its acolytes regard maturation in new French barrique as a major taboo, arguing that it destroys any nuance derived from the terroir.
So, in almost all cases, the overriding priority with Chasselas is to protect the juice from oxidation. This requires alacrity and careful timing: grapes are pressed quickly after the harvest, with sulfur dioxide added to safeguard against potential spoilage. If the winemaker seeks quality, then only the free-run or lightly pressed must is used. In many regions, the phenolic remains of the berries are actually sold to make spirits or grape concentrate. Wastage is not generally a vice of the wine industry.
After that, the juice will be clarified before fermentation – this can be achieved via cold-settling or centrifuging. However, many growers are reticent about using a centrifugal machine, as they claim it can strip the wine of character. Nevertheless, cultured yeasts are often employed in producing wine styles like Chasselas, particularly if a low fermentation temperature is sought.
The choice of vessel is always paramount when making saline whites. Old oak vats are still widely used in parts of Europe, although stainless steel is winning the PR war. It is sterile, easy to clean, and can control the temperature with minute precision. All these factors help the winemaker produce a balanced and fruit-driven wine from Chasselas – higher temperatures can burn out the fruity esters and other aromatic compounds in the fermenting wine.
The wine may then be filtered and cold-stabilized before bottling. In many cases, producers argue that there is nothing gained by keeping Chasselas in tank. They seek freshness and verve with this variety rather than power and concentration. However, lees stirring is practiced on certain cuvées if the winemaker feels it will benefit from the enhanced richness and mouthfeel. A splendid white will emerge if they manage to get the balance right between structure and fruit.
Savoir-Faire
There are few destinations in France where you can sample mono-varietal Chasselas in all their glory. Unsurprisingly, one of the last Gallic bastions of the grape is tantalizingly close to the Swiss border. Welcome to Savoie. It is one of France's most beautiful and multi-cultural wine regions due to the area's complex history and aforementioned proximity to its smaller neighbor. The topography is a sight to behold: snowcapped peaks tower above crystal clear lakes and pristine villages. Interestingly, the geographical area is almost as expansive as Bordeaux, and yet Savoie produces far less wine; due to the mountainous landscape, vineyards are widely dispersed in the region and are generally owned by families rather than corporations.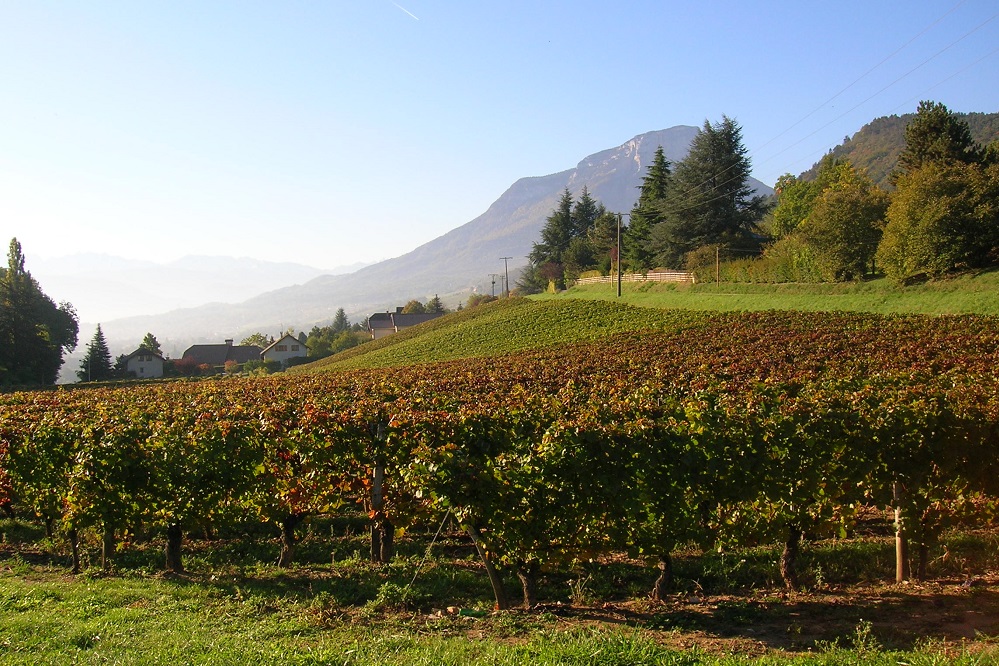 Picturesque vineyards in the Savoir Faire wine region
But after years of apathy, Savoie is starting to attract the interest of hipster sommeliers in Paris and beyond. They're in awe of the eclectic mix of appellations, grape varieties, and terroirs – you can almost taste Alpine air in the region's red, white and sparkling wines. Nevertheless, a local bottle is about twice as likely to be white as red or rosé. Moreover, lower yields and better viticulture have dramatically improved the region's output of late, helping Savoie to forge a more international reputation for its mineral-scented white wines.
The best of these are inevitably based on Chasselas. Every grower will tell you that the variety has developed a strong bond with the calcareous terroir of Savoie; its continental climate, defined by cool summers and cold winters, is ideal for early-ripening grapes. The unofficial 'Grand Cru' climats are found on the southern shores of Lake Geneva, marketed under the auspices of several sub-appellations, including Marin, Marignan, and Crépy. The rules vary from appellation to appellation, although a minimum of 80% Chasselas is usually required in the wines.
The top crus from these villages are outstanding. Indeed, you would struggle to find a better example of the grape across the border. Critics have even been known to question whether that is Chasselas in their glass, especially if the tasting has been conducted blind. It is nothing like they expect: complex and rich, with a deep palate of citrus, stone fruit, white flowers, and butter. Lovely tertiary aromas will emerge with age, reminiscent of honeysuckle, hazelnuts, and acacia. The alcohol rarely has the audacity to exceed 12.5%. What's not to like?
Back in the US: importers, journalists, and sommeliers keep insisting that the modern consumer prefers their wines light and fresh, without the encumbrances of high alcohol and extract. In Chasselas, we have a style that answers all their prayers. A neutral white grape quaffed by undiscerning ski tourists and locals? Don't believe the prejudice: good-quality Chasselas is the real deal. It deserves a chance to travel.
Top producers of Chasselas:
Damian Bastian
Pierre Gonon