What type of wine is viognier?
Of all the remarkable white grapes of France, Viognier [pronunciation: vee·on·nyei] enjoys the greatest anonymity. Tasted blind, you'd instantly recognize its signature scent and flavors of peach and apricots. Yet, the grape is rarely mentioned on labels or actively promoted as part of France's glorious white wine culture. Enjoy this excellent grape on a Private Luxury Wine Tour of the Rhone Valley.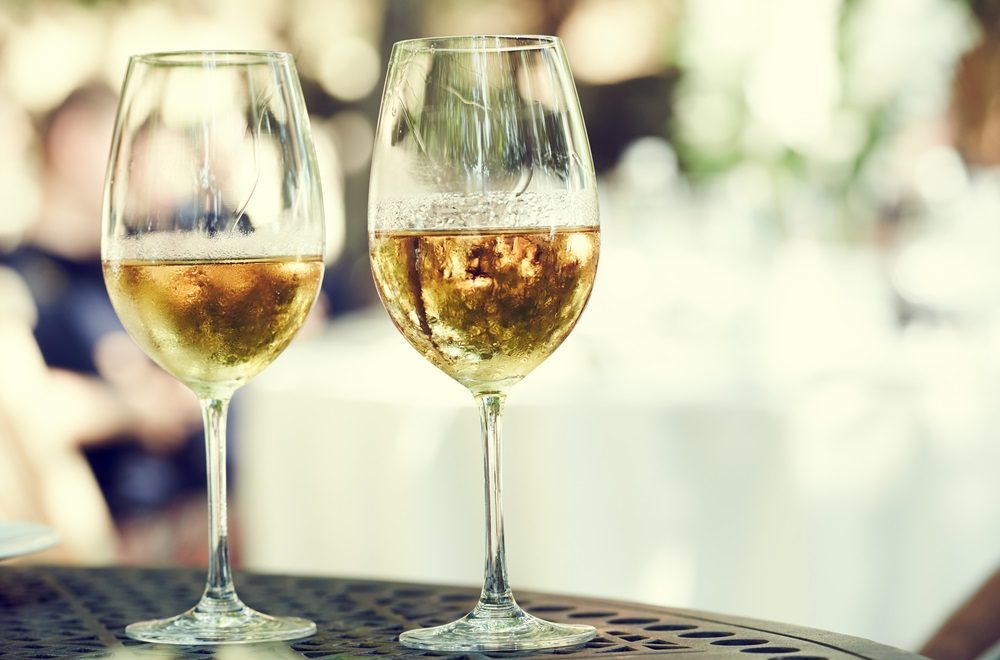 This is partly because Viognier's most lauded expression makes its home in a sea of vineyards overwhelmingly dedicated to the production of red. In the Northern Rhone's majestic terroir, vines cling to terraced cliffs of ancient granite and bask in the warm Mediterranean climate. The region's predominant grape is Syrah, which reaches an apogee in Cote-Rotie, Hermitage, Crozes-Hermitage, and Cornas. It has been grown in the Rhone Valley for centuries, although the grape is seldom mentioned on labels. The New World's standard practice of marketing a wine via its grape variety has yet to proliferate in the more traditional corners of Europe.
But there are advantages to the fabled Gallic cultural intransigence. The same bureaucracy which rigidly controls wine-growing in the Rhone has kept alive grapes like Viognier during years when consumer fashion had its way, and it could have been replaced with Chardonnay. Today, Viognier is in danger of becoming achingly trendy and winning over oenophiles worldwide.
Condrieu is the antithesis of Meursault and Montrachet.
The most expensive and critically acclaimed examples are grown in the bijou appellation of Condrieu, founded in 1940. Build up an image of white Burgundy in your mind, and then banish it. Condrieu is the antithesis of Meursault and Montrachet. It lacks its renown, signature grape, global distribution, production volumes, and instant consumer recognition. But the best vintages of Condrieu are utterly exquisite and ludicrously delicious.
They say that nothing worthwhile can be achieved with ease – this is undoubtedly the case with Viognier. It is Condrieu's cornerstone and only legally permitted white grape variety. Growers often refer to the grape as 'finicky'; if Viognier is planted on inappropriate soils and cropped at higher yields, it is minded to produce flabby, anodyne dross. It is also prone to fungal diseases, particularly powdery mildew. Unless the grape is fully ripe, its distinctive aromas do not emerge, which consistently foxes viticulturists. Is it better to produce expressive yet alcoholic and potentially overblown wines in the cellar or pick earlier to maintain acidity but risk bottling underwhelming wine?
Fortunately, the best sites found across Condrieu are ideally suited to ripening Viognier without sacrificing freshness and acidity. The schist and mica soils of Côte-Rôtie give way to the granite terroir of Condrieu further south, in a landscape that has scarcely changed since biblical times.
However, during the latter half of the 20th century, Viognier's future looked very precarious indeed. Condrieu was historically often produced as a sweet wine, a style that fell spectacularly out of fashion after the Second World War. Falling demand combined with the difficulty of cultivating such a disease-prone, mercurial variety like Viognier led to growers abandoning the grape in their droves. By the 1960s, the vineyard acreage had shrunk dramatically.
What saved Viognier and Condrieu? A sustained campaign of proselytizing from a small but vocal fan base eventually made an impact; the grape found an audience with wine enthusiasts who had started to tire of Sauvignon Blanc. At the beginning of the 21st century, growers in locations as diverse as southern Australia, Sonoma, and the Languedoc began to plant the variety, encouraged by rising consumer interest. This enthusiasm kick-started a renewal of interest in the Rhone, encouraging younger winemakers to experiment with new Viognier clones and wine styles.
Over the past 15 years, the number of vineyards has proliferated, rising to over 130 hectares in 2020. There is no grape diversity in the region: Condrieu must always be 100% Viognier. The appellation meanders north from the village of Chavanay to the hills north of the pretty Condrieu village. As elsewhere, winegrowers jealously guard their knowledge of the best vineyard sites. The high proportion of granite in the soils surrounding Chavanay is a crucial quality factor, imbuing the wines with an unmistakable freshness and minerality. This isn't a self-serving myth; you can taste it in the wines. Cold winters that give way to hot summers are vital in allowing Viognier to reach sufficient ripeness levels in the more challenging vintages.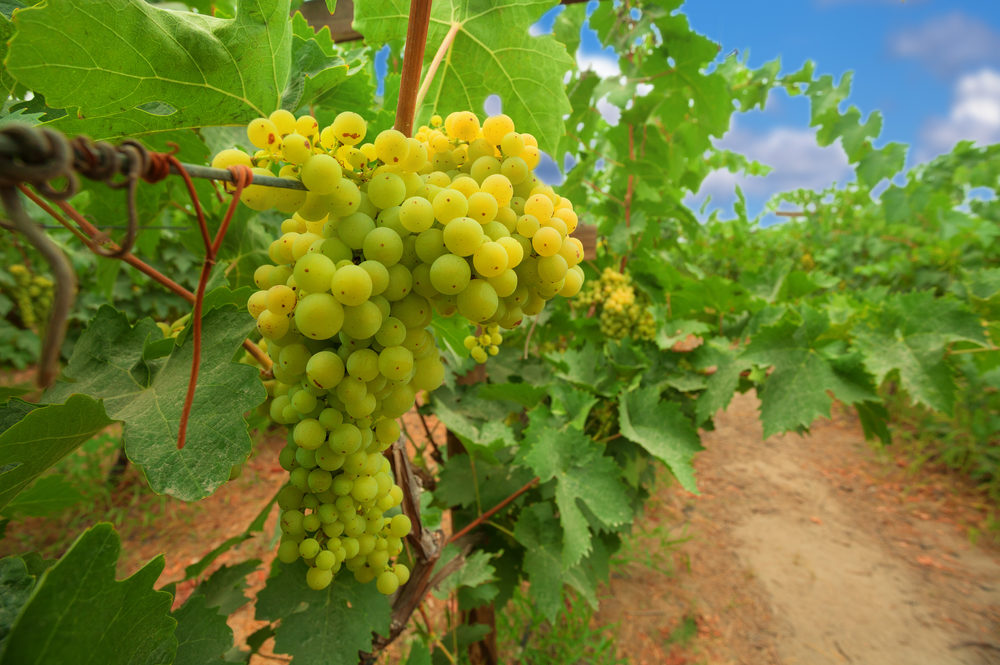 Good terroir is found in relative abundance in Condrieu, but exceptional terroir is a rare find indeed. The most revered climats (named vineyards) include Cote Bonnette, Chanson, and Les Eyguets. Their secrets are a favorable aspect, and mica-rich topsoils (full of minerals like muscovite, biotite, and phlogopite) are colloquially referred to as arzelle.
If a winemaker harvests Viognier grown on these terroirs and exercises due care in the fermenter, they'll produce bottled poetry. Top-end Viognier is powerful and hauntingly fragile – an intoxicating marriage between texture and aroma, acidity, and alcohol. Your glass should contain a full-bodied, distinctive, and heady white wine. The bouquet will instantly pronounce Viognier's presence; rose blossom, apricots, and ripe peach on the nose. With age comes flavors of star anise, butter, and honeysuckle.
However, too much oak spoils the style, and, unlike Chardonnay, French barrique and Viognier aren't necessarily a match made in heaven. As a result, a growing number of winemakers are experimenting with late-harvested, botrytized, and oaked versions. These wines can have great merit, but our personal preference is for dry versions, which let the fruit shine.
The grape also sparkles at the dinner table. In no particular order, Viognier is the ideal partner to scallops, pungent soft cheeses, sashimi, guinea fowl, sweetbreads, asparagus, and any cuisine which requires a weighty, textured accompaniment. The food and wine matching possibilities are almost endless.
So is Viognier and Condrieu's future secure? The grape is gaining a foothold in so many countries and regions that it looks like Sauvignon Blanc's newest rival. Of course, that grape is still astonishingly popular and widely planted in Europe and the New World. But the fact remains that Viognier is slowly but surely catching up.
Moreover, Viognier is not merely an exceptional varietal wine. It works tremendously well as a blending partner; Syrah and Viognier blends are currently enjoying a small Renaissance in parts of Australia. This practice has been authorized in the appellation of Côte-Rôtie for decades. In theory, winemakers can add up to 20% Viognier to the final blend to perfume the mighty Syrah grape. Some growers abhor the tradition, and others regard it as vital. Guigal's La Mouline always contains a certain percentage of Viognier, and it sells for an astronomical price.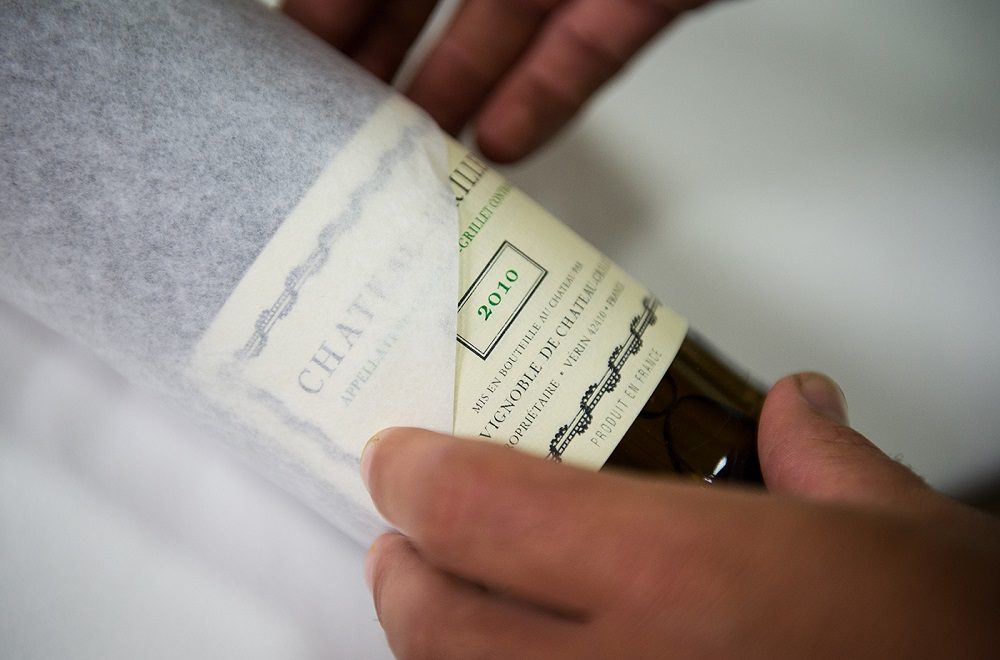 Condrieu, meanwhile, benefits from a loyal fan club of enthusiasts, collectors, and sommeliers. They continue to lure new acolytes into the fold successfully. Their signature party trick is to open a bottle of Chateau-Grillet. Just under four almost priceless Viognier hectares are cultivated in a unique amphitheater of vines in an enclave within the Condrieu appellation. However, Chateau-Grillet boasts its own designation, and such is the renown of this singular expression of Viognier. With age, it develops a perfume that is unique in the world of fine white wine. Think French oak meets apricot jam and lavender fields, underscored by textbook acidity and freshness.
Interestingly, many wine critics insist that Viognier is not a variety that ages gracefully. On the contrary, there has been a broad consensus for years that Condrieu is a fine wine designed for impatient oenophiles. Yet the best wines of Grillet can age for decades, and we've personally tried older examples of Condrieu that have sung at the dinner table. Critics like James Molesworth have derided the idea that all Viognier must be drunk young. Other writers refuse to concede that Condrieu can be left in the cellar for more than 3-4 years.
Only one thing is sure. Any wine style that attracts such disagreement and passion must be worth a closer examination. Occasionally, wine lovers are hesitant to sample Viognier's charms. But once they do, you'll have a convert for life.
Top Condrieu producers:
Related Blog Posts