Burgundy myopia is a long-established trait amongst the world's collectors and connoisseurs. Indeed, a wealth of superlative white wine is being made across France today, yet the secondary market has traditionally remained aloof. Just ask fine wine expert Olivier Gasselin, who observes that: "I haven't seen much evidence of market diversification in recent times. There are very few wines of a similar calibre to white Burgundy around."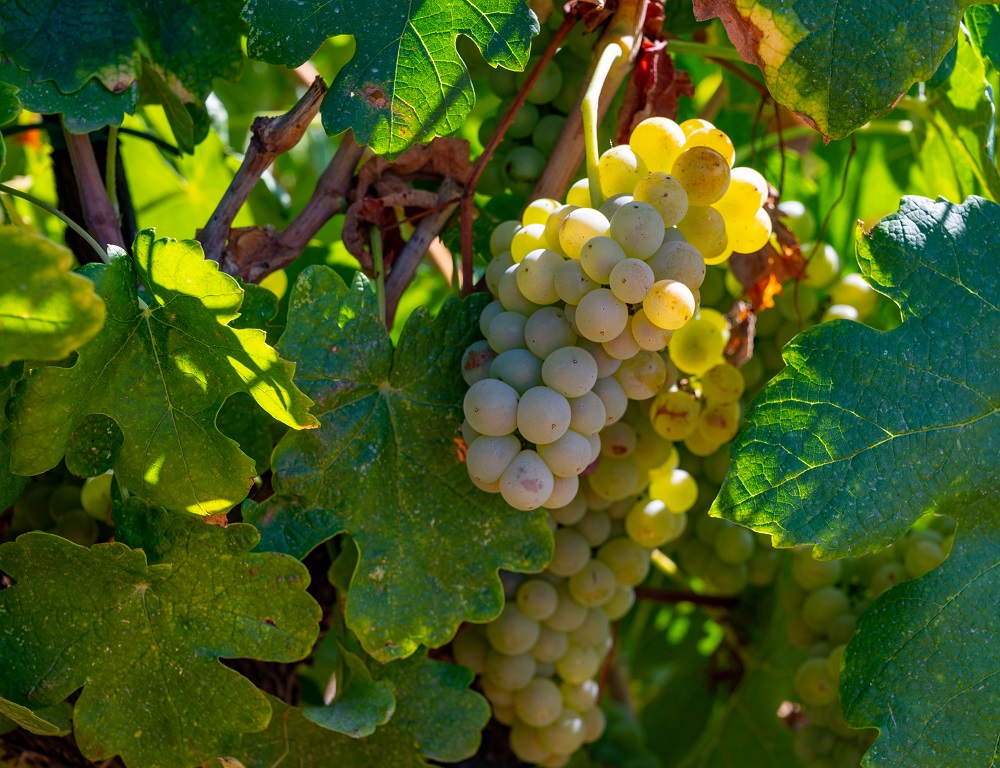 Au contraire Gasselin, there is a white wine nestling in the hills of the northern Rhône valley that can rival Montrachet in everything but price. It's called Hermitage Blanc, a splendid blend of Roussanne and Marsanne. The former is a vital part of the recipe, contributing perfume, complexity, and freshness to these very underrated white wines. Roussanne can be challenging to cultivate – it rarely gives the winegrower an easy ride. But there are few grapes like it, even if the auction market has yet to notice the spectacular quality shining out of Hermitage Blanc properly.
Read more about French White Wine
History and viticulture
The story begins in the spectacular landscape of the Rhône Valley. Settled over the centuries by the Celts and the Greeks (the latter introduced many varieties into southern France), the Rhône River prospered following Julius Caesar's conquest of Gaul in 52 BC. Known as Provincia Romana, the windswept hills of the northern Rhône were carpeted in vines. Chief among the region's indigenous white varieties was Roussanne; its etymology derives from the French word 'Roux,' meaning an object of reddish-brown color. It's very appropriate, as Roussanne's berries take on a distinctive Burgundy tint during the final stages of ripening. Made into sweetened nectar on the ancient hill of Hermitage, Roussanne was the toast of the Rhône.
However, a period of great instability followed the collapse of the western Roman Empire in the 5th century AD. Several tribes attempted to seize control of Provence and the Rhône, including the Germanic Visigoths and Ostrogoths from the Balkans. Yet the Catholic Church finally achieved near-hegemonic control over the region; the Papacy relocated to the beautiful city of Avignon in the 1300s. The noble red and white varieties of the Rhône flourished during this time, particularly as successive Popes were very taken with the wines of Hermitage, Côte-Rôtie, and Châteauneuf-du-Pape. It is a testament to the widespread popularity of Roussanne that the grape is authorized in several key appellations, including Crozes-Hermitage, Châteauneuf-du-Pape (but not its traditional blending partner Marsanne), and Saint-Joseph. Most of the Rhône Valley and Provence came under French control in the 15th century, albeit Carpentras and Avignon managed to hold out until the 1700s.
Meanwhile, Roussanne was starting to broaden its horizons; following the establishment of Champagne as Europe's leading sparking producer in the 19th century, other regions started to embrace the traditional method. By the mid-1800s, Alsace, Bordeaux, Burgundy, and the Loire Valley were all in the fizz business. One of the rarest examples of non-Champagne bubbly is made in a village called Saint-Péray, northwest of Valence. The first sparkling wine to blend Roussanne and Marsanne was released in 1825, hand-crafted by a winemaker from Champagne who had decided to experiment with other grape varieties. Traditional method sparkling wines from Roussanne and Marsanne bear no resemblance to Champagne: garrigue-infused aromas and exotic fruit on the mid-palate capture that Provencal spirit! But it is none the worse for that.
Unfortunately, phylloxera devastated vineyards up and down the Rhône Valley in the late 19th century, ruining the livelihoods of countless growers and winemakers. The disease was spread by a louse accidentally imported from North America, able to kill vines with its poisonous bite. The only viable solution in the early 20th century was regrafting European vines onto American rootstock. As a result, several varieties were sidelined during the replanting program, particularly Clairette Blanche and Picardan. Low yields and/or a mercurial temperament were all the cash-strapped justification growers needed in the 1900s.
To a certain extent, Roussanne has been a victim of this 'replacement' phenomenon. The acreage in the Rhône Valley has declined over the past few decades as many producers planted more hectares of the relatively easygoing Marsanne. Or at least, Marsanne is easygoing when compared to its common blending partner; Roussanne is only semi-affectionately called 'the princess' by winegrowers in California. The key drawbacks are high susceptibility to fungal diseases, such as powdery mildew, uneven berry development, and the tendency to deliver poor yields in difficult vintages. According to the team at Tablas Creek (a major proponent of Rhône varieties in California), Roussanne is: "very responsive to sunlight, and grape bunches on the western side of the vine tend to ripen more quickly than bunches on the eastern side. To combat this tendency, we aggressively thin the leaves to expose more bunches to sunlight and harvest the grapes in multiple passes." An expert piece of advice for every winemaker to follow.
Winemaking
This is where the good news begins: Roussanne can produce utterly seductive and age-worthy still wine – in the right hands. Like Chardonnay, it is a fairly malleable grape, yielding a broad palate of styles that range from medium-bodied to unctuously rich whites, brimming with tropical fruit and a pleasing cut of minerality. But most importantly of all, Roussanne maintains good acidity even at high levels of phenolic ripeness. As a result, attitudes and approaches to vinification can vary quite significantly. That said, grapes are often crushed before they are pressed, allowing some limited skin contact and phenolic extraction; other producers favor whole bunch pressing, which offers the advantage of fermenting very clear must. Nevertheless, well-judged skin contact can enhance complexity and mouthfeel. It all hinges on the timing and degree of contact.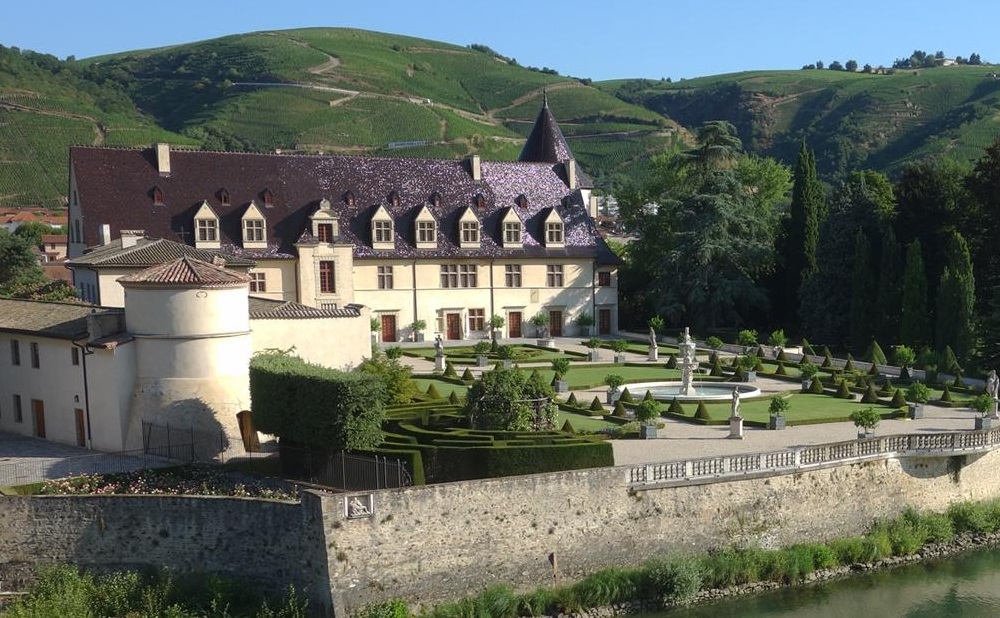 Maison Guigal
Vinification is no less a divisive topic: stainless steel, concrete eggs, amphorae, large oak vats (foudres), or 225-liter barrique all have their proponents. Traditionally, Hermitage Blanc was fermented – and aged – in large oak vats and would not see a hint of new wood. But times are changing; Roussanne has proven that it can handle maturation in a percentage of new French barrique, unlike aromatic varieties such as Riesling, which are obliterated by it. Interestingly, many of the best wines rely on different vinification techniques, typically a mixture of stainless steel and wood. This brings all the benefits of temperature control – cool fermentation protects the fruity esters in the must – and controlled oxygenation in barrel. What emerges in bottle is voluptuous, racy, and unbelievably moreish. Single-varietal wines are the exception rather than the norm in the Rhône Valley – the vast majority of Hermitage Blanc is a blend of Marsanne/Roussanne.
Hermitage Blanc: a new rival to white Burgundy?
At first glance, the very idea is ludicrous – offensive even. How can a (relatively) unknown white style from the Northern Rhône compete with the Grand Crus of the Cote d'Or? Yet, as Olivier Gasselin has stated, collectors maintain loyalty to top-flight white Burgundy that verges on the fanatical. In the auction markets of Hong Hong, New York, and London, Domaine de la Romanee Conti Montrachet is the white that routinely breaks records. It represents Chardonnay as its most perfect and complete.
Yet the winds of change are slowly blowing through the secondary market – particularly in the US. An emerging generation of younger buyers has broadened their horizons and is looking beyond Champagne, Bordeaux, and Burgundy. This is best represented by the changing face of the Place de Bordeaux – Europe's most important fine wine market. Historically, the Place was the preserve of Bordeaux châteaux, sold by influential and powerful merchants to buyers across the world. However, in recent years merchants have been looking further afield, partly because Bordeaux en primeur sales (wines sold before they're in bottle) have declined somewhat of late. Today, the Place is a truly global enterprise, representing wines from France, Spain, Italy, and Chile.
Meanwhile, fine wine exchange platform Liv-ex reports that its members are starting to explore their options beyond Puligny-Montrachet. "In 2016, white wine trade by value (including Champagne) was 99%, French. In 2020, it was 90%, and so far in 2021, it's 92%," said Liv-ex director Justin Gibbs. He added that white Rhône styles were, by historical standards, trading very well in 2021. So are we at the point of a cultural shift in the behavior of 21st-century collectors?
Thus far, it appears to be a case of green shoots rather than a dramatic shift. Nevertheless, Hermitage Blanc is well placed to take a greater share of the global market for fine white wine. All the cards stack up: Hermitage is an ancient vineyard (albeit more renowned for its red); the terroir is exceptional; sommeliers adore the style; it is made by some of the finest winemakers in the Rhône. And, best of all, the gulf between the quality on offer and the price tag is unbeatable. Of course, these wines are neither cheap nor should they be. But compared to the whites of Coche-Dury and Comte Lafon, they represent an absolute steal.
So what do collectors get for their money? In a word, perfection: a harmonious marriage between the fat and opulence of Marsanne and the exquisite perfume and fine acidity of Roussanne. You can drink these magnificent wines in the foothills or set them aside and wait for all tertiary aromas to appear: honeysuckle, butter, and lanolin will emerge after 5-7 years. There are few styles like Hermitage Blanc, even in the rich diversity of northern Rhône viticulture. If ever there was a wine that deserved to make it big on the world stage, it is this one.
Top producers of Roussanne wines: