La Dolce Vita: Verduzzo Friulano grape variety
January 29, 2023
Estimated reading time: 8 minutes
Verduzzo: Italy's Hidden Gem in a Glass
In the hills of Friuli-Venezia Giulia, tradition has always counted for a great deal. True, the region planted great swathes of international varieties like Sauvignon Blanc in the 20th century, mindful of the rising popularity of this very bankable grape. However, winegrowers also continue to champion their viticultural heritage, increasing the acreage of indigenous varieties such as Friulano and Ribolla Gialla. Of course, balancing commercial pragmatism with a desire to maintain a link to the past is always challenging. Overall, though, the Italians get it about right.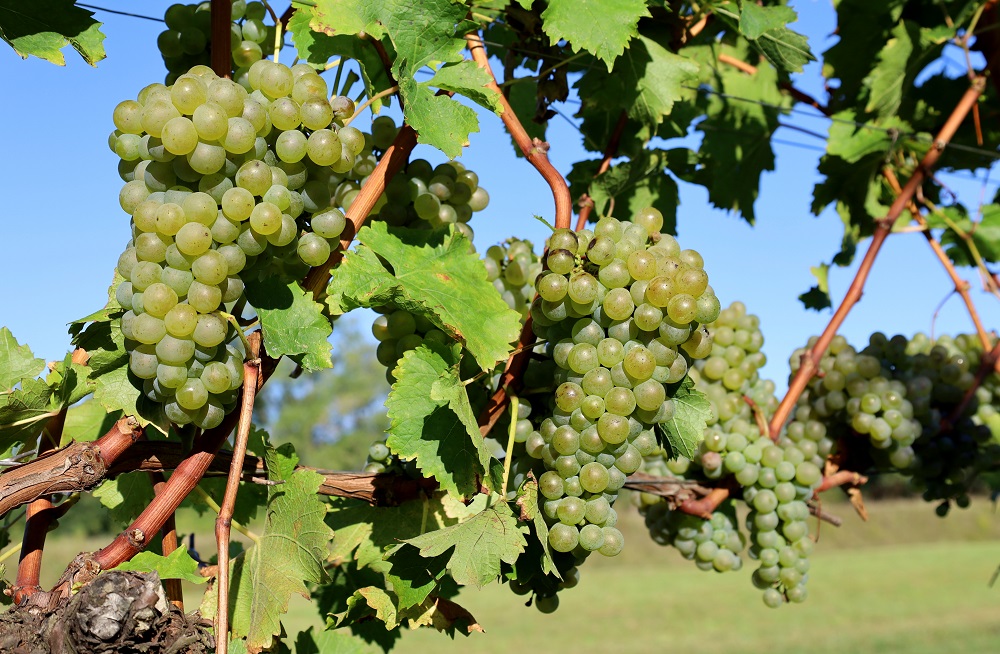 Guide to Italian White Wine: Read more
But for that powerful instinct, Verduzzo Friulano would have been ripped out decades ago. So instead, this esoteric and little-known grape is used to make Ramandolo: late harvest and passito dessert wines have been made since the time of the ancient Greeks. What emerges in bottle is sweet and graceful, enlivened with a beautiful cut of acidity that defines all good dessert wine. The market for this style of Verduzzo will never be large or lucrative. Yet this matters not to the passionate growers of northeast Italy. For them, keeping the Ramandolo tradition alive is far more important than financial gain.
History and viticulture
Occasionally, you have to question whether Italian winegrowers really enjoy confusing outsiders. Therefore, we refer you to exhibit A: Verduzzo. It refers to two distinct grape varieties: Verduzzo Friulano and Verduzzo Trevigiano. Cultivated across the pastoral landscapes of Friuli-Venezia and Veneto, many farmers use them interchangeably in the cellar without bothering to differentiate. After all, that approach has worked for many centuries! However, DNA analysis undertaken in 2010 proved that Verduzzo Friulano and Verduzzo Trevigiano are not genetically identical.
Nevertheless, the origins of Verduzzo Friulano still need to be clarified. Several possibilities present themselves: the ancient Greeks established a series of colonies across the Italian Peninsula in the 8th century BC. Winegrowing had become a vital part of the economic and cultural life of the Aegean, a practice that the Greeks were keen to export to Western Europe. Verduzzo was likely introduced during the pre-Roman era; alternatively, it may be a genetic descendant of one of the key varieties cultivated in this epoch. Regardless, we know for certain that the Romans were major proponents of the grape, using it to produce intensely sweet wines, often smoked over a burning fire, that were the toast of the empire. After tightening their grip over mainland Italy in the 2nd century BC, vines were planted in Germany, France, and Spain. Meanwhile, Aquileia's regional capital became a focal point for trade, gossip, and political intrigue in Friuli-Venezia.
After the Western Roman Empire imploded in 476 AD, Friuli-Venezia experienced centuries of blood-stained conflict, conquest, and upheaval. Indeed, it was open season for Europe's power-hungry – and formerly subjugated – civilizations, notably the Lombards of Milan. They established a thriving center of trade in the city of Cividale, which grew rich from its agriculture and financial activity. However, this stability was not to last. By the late 700s, the papacy had become a dominant force in European affairs. Yet it needed an official political entity to maintain order across the warring city-states and provinces. To achieve that aim, the church appointed the Carolingian Franks as rulers of Western Europe, exploiting their mighty armies to drive the Lombards out of northern Italy. This power drive culminated in the crowning of Frankish king Charlemagne as Holy Roman Emperor in 800 AD. This less-than-tidy arrangement (there were endless power struggles between emperors and popes) nevertheless saw the church assume full responsibility for Europe's burgeoning wine industry. The cultivation of vines, particularly in Burgundy, was their domain.
Yet it was not until the 15th century that Verduzzo was first mentioned in official Italian documentation. According to written records that date back to 1409, a banquet served in honor of Pope Gregory XII included goblet after goblet of Verduzzo, sourced from the Udine region of Friuli-Venezia. By this point in history, the Venetians controlled large parts of northeast Italy – their maritime empire swallowed up the cities of Udine and Pordenone. However, the Austrian monarch Charles VI and his successor Maria Theresa managed to bring lasting peace and prosperity to the citizens of Friuli-Venezia in the 18th century. As a result, the capital Trieste blossomed as a free trading port in the 1800s under the generally benign stewardship of the Habsburgs. Sweet wines had become valuable exports: dry styles were not fashionable until after the Second World War. Sadly, this dramatic switch from sweet to dry saw the market decline significantly, with large volumes of indigenous vine removed to make away for Sauvignon Blanc and Chardonnay. Thankfully, this process was halted in the 21st century, and Ramandolo wines maintain a small, loyal following.
It is unlikely that Verduzzo Friulano will ever disappear from the vineyards of Italy, partly because it offers many advantages to the winegrower. The vines, overall, are quite hardy: in good vintages, Verduzzo will deliver a good (but not excessive) yield of healthy and flavor-rich berries. It responds well to the calcareous soils of the region, although the aspect is just as important. This late-ripening variety needs a south-facing position and plenty of sunlight/warmth to achieve full physiological ripeness. Otherwise, there is little to dislike about the grape; Verduzzo strongly resists all manner of wet weather maladies, including mildew, botrytis, and bunch rot. And it's a good thing, too, as Ramandolo necessitates a long hang time, often well into late autumn.
Winemaking
Malleable, tannic, perfumed, refined: Verduzzo Friulano is universally respected across northeast Italy. Even winegrowers who do not work with the grape will concede that it can produce exceptional white wine. This potential manifests itself in different ways, from the dry whites of Veneto to the late-harvest styles made in Ramandolo. There is also a small volume of fresh and fragrant sparkling wine made from the grape, albeit little is exported.
Nevertheless, Verduzzo's greatest gift to the wine world is undoubtedly the amber-colored, sweet nectar that Ramandolo best represents. This is achieved via a 'recipe' that dates back to the days of Helen of Troy. Moreover, it is arguably more reliable and consistent than using botrytis; winemakers in Sauternes found it almost impossible to make any sweet wine in 2012 due to the hellish weather experienced throughout the vintage. Indeed, Chateau d'Yquem, Rieussec, Suduiraut, and Raymond-Lafon refused to make any grand vin that year as the quality was so low. Yet the benign climate of Friuli-Venezia can usually be relied upon to ripen late harvest styles. If the winegrower is fortunate, the grapes can be picked in early December – these small berries are packed full of sugar and acidity. However, the bunches may also be air-dried before fermentation in certain years if the season has been difficult. A judicious sorting process is crucial at this stage: if the berries are overly desiccated, they will be thrown out. Moreover, the DOCG regulations only permit a maximum yield of ten tonnes per hectare to maintain quality.
The next stages are relatively straightforward. The dried grapes are very gently pressed, releasing sticky and unctuous must that will be clarified, chilled, and often dosed with sulfur dioxide to prevent spoilage. This will then be fermented in a range of vessels; stainless steel is very popular across Europe, although many sweet wine producers use barrels to add structure and mouthfeel. As with Sauternes, very sweet musts can take many weeks to ferment. The best cuvées are then matured in wood for several years, adding layers of depth and complexity. The legendary media personality and critic Oz Clarke once described sweet Verduzzo as 'runny honey': a delectable composite of sugar, richness, acid, and beautiful aromatics. He's not wrong.
The A to Z of Ramandolo
The delicious sweet wines of Ramandolo DOCG have managed to outfox modernity and the vagaries of 21st-century fashion. Despite the difficult global market and against all odds, the vineyards have yet to be grubbed up and replaced with high-yielding clones of Pinot Grigio. Yet, the appellation's role in Friuli-Venezia has declined somewhat due to a shrinking acreage and the undeniable commercial appeal of switching production to dry styles. Nevertheless, there is still a niche market for this charming part of Italy's viticultural – and gastronomic – history. To abandon Ramandolo to the annals of obscurity would be a massive and crying shame.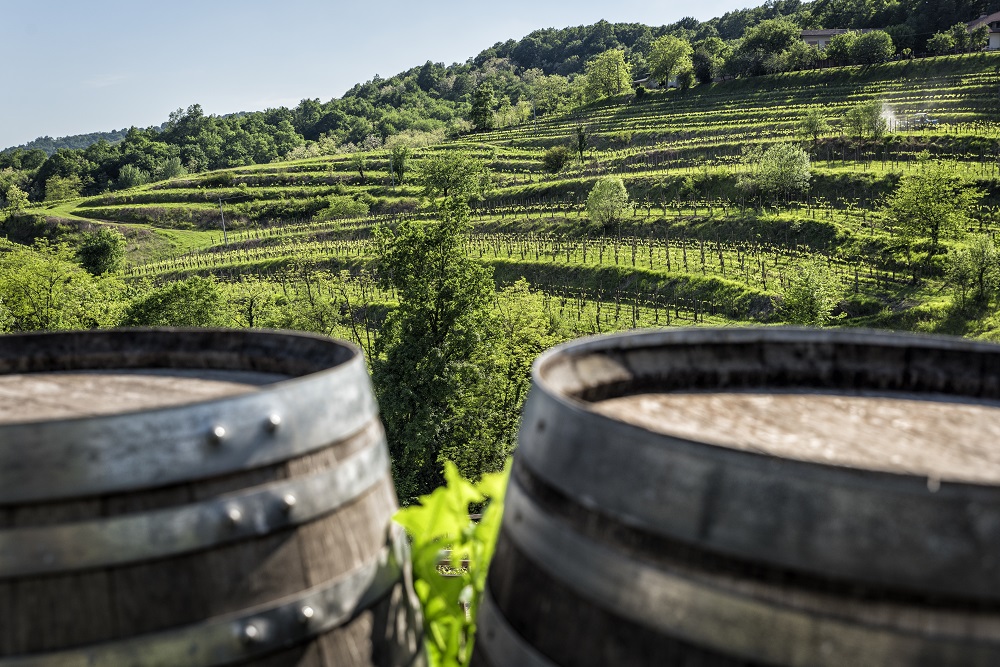 Thankfully, producers such as Giovanni Dri and Roncaia would not countenance it. Motivated by tradition and sentiment as much as anything else, they continue to market small volumes of Ramandolo. The production zone is situated in the far north of the Colli Orientali subregion in the province of Udine. The vineyards cluster around the town of Nimis, with the best sites found at higher elevations (rising to 380m) on the steep, south-facing slopes of Ramandolo. It is a spectacular part of northern Italy, best represented by the vines that cling to the Alpine foothills above Tarcento. These precarious slopes, where a misstep can easily result in a painful accident, are a paradise for the quality-focused grower, and machine harvesting is virtually impossible on such steep inclines. In Ramandolo, grape pickers are worth their weight in gold during autumn.
The climate is also delightfully fresh and sunny: Monte Bernardia provides sufficient respite from the chilling north winds that are a gift from the Alps nearby. Combined with adequate (but not excessive) rainfall, that fact encourages the berries to ripen slowly and evenly on the vine. The diurnal temperature variation and calcareous soils ('Lysch di Cormons' is the local synonym) complete Ramandolo's quality equation. The results in bottle can be exquisite: sweet amber Verduzzo is a floral delight, with plenty of freshness and acidity to avoid that cloying sensation on the mid-palate. For sure, producers of Ramandolo will never be granted the Midas touch. But that scarcely matters when your very soul comes alive in the cultivation of bottled history.
Top producers of Verduzzo Friulano wines:
More information
If you would like us to customize an exclusive luxury tour, contact us and let us know your travel plans. We offer luxury food and wine tours for private groups of a mininium two guests. In addition, all of our private, chauffeured tours are available year-round upon request.
Cellar Tours
Welcome to Cellar Tours, the premier Luxury Travel Specialist since 2003. Our goal is to provide you with the ultimate food and wine vacation experience, with exclusive Mercedes chauffeured tours that showcase the best of local cuisine and wines.
Our team specializes in crafting bespoke, custom-designed vacations, events, and incentives tailored to your unique tastes and preferences. Travel is not just about seeing new places - it's about creating unforgettable memories and indulging in the finer things in life.
As members of Slow Food, OTAVA (Travel Agency Association in Spain), and the IACP (International Association of Culinary Professionals), we promote sustainable tourism and support local communities. We work closely with top-rated hotels, restaurants, and wineries to provide you with the highest level of service and attention to detail.
Whether you're planning a romantic getaway, a family vacation, or a corporate retreat, let Cellar Tours be your guide. With our passion for food and wine, extensive knowledge of local culture, and dedication to exceptional customer service, we're confident we can exceed your expectations.
Contact us today to start planning your dream vacation – we can't wait to hear from you!