Loved by consumers everywhere, Malbec has become synonymous with cultural – or is that viticultural? – appropriation. Once prolific across several major French regions, this much-loved red grape was introduced to South America in the 19th century. The rest, as they say, is history; the area under vine exploded in Argentina in the late 1900s, to the extent that Malbec is now considered the flagship varietal of the nation. Just as Kiwi Sauvignon Blanc has captured the imagination of wine lovers worldwide, so too is Argentine Malbec now universally adored. Indeed, the grape's rich black fruit profile and velvety tannins rarely elicit apathy or derision from oenophiles. As a result, Argentina has 'adopted' Malbec as its own. It surely has no intention of ever giving it up.
Read more about French Red Wine
You can explore the Cahors Wine Region with Cellar Tours on a private Luxury Food and Wine Vacation, dine in the best local restaurants, and enjoy VIP tastings in the top wineries.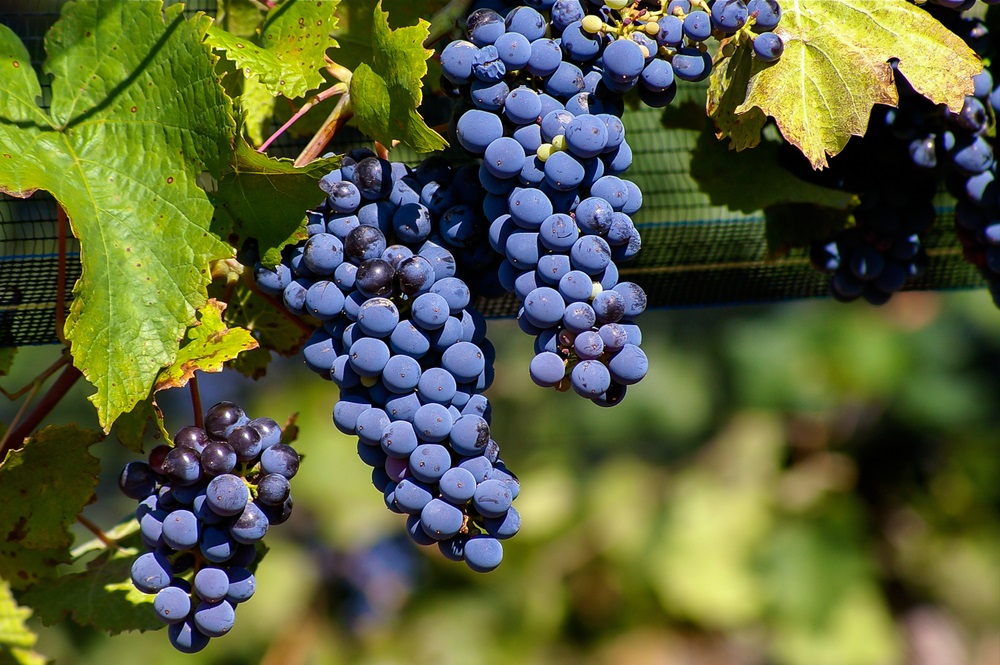 So we tend to forget that Malbec has been cultivated in France for hundreds of years, only falling out of favor in the mid-20th century. It was once used as an important blending grape in Southwest France (including Bordeaux), adding weight and fruit to the wines of the Medoc and regions across the Midi-Pyrenees. But although Malbec is now seldom used by the top Cru Classé chateaux, growers are starting to take the grape much more seriously in Cahors, its key Gallic stronghold. Malbec is a product of its terroir; the lush and opulent wines of Argentina remain in high demand, yet there is a growing appreciation of the more subtle and gamey flavors inherent to cooler-climate Malbec. Moreover, with US sommeliers championing lower alcohol and more "food-friendly" styles, Cahors may find that its time has come. With just a bit of luck, French Malbec has every chance of becoming trendy again.
History and viticulture
Known by a variety of Gallic synonyms – Côt, Pressac, Auxerrois – Malbec was once a welcome sight in both the Left and Right Bank regions of Bordeaux. According to wine historians, Malbec was first planted in St-Emilion in the early 18th century, imported by Chateau de Pressac. This ancient property lent its name to the new arrival, which soon promulgated in prestigious sub-regions like Pauillac and Margaux. Although it may sound highly implausible today, Malbec is said to have dominated the vineyards of First Growth Chateau Lafite in the 1700s. By the early 19th century, approximately 60 percent of Bordeaux's acreage was dedicated to growing Malbec. Cabernet Sauvignon and Merlot played a subordinate role to the grape.
Yet its exact origins are unknown. An often-told romantic tale involves a Hungarian traveler who introduced the grape to France in the Middle Ages. A more realistic explanation is that Malbec is indigenous to France, probably originating in northern Burgundy. It established a foothold in the vineyards south of the Garonne in the 18th century, in addition to Côtes de Blaye and Côtes de Bourg in Bordeaux.
Sadly, there is no shortage of Malbec critics in France today. It has largely disappeared from the Medoc, St-Emilion, and Graves, although it retains a following on the Right Bank of the Gironde. With the notable exception of Cahors, most French winemakers will admit that Malbec performs better on Argentine soil. This is not simply a matter of climate; the cuttings sent to Argentina in the 19th century were from pre-phylloxera vines and, therefore, of higher quality. When Malbec was replanted following the phylloxera disaster, clones were selected primarily for their ability to give generous yields. In addition, Bordeaux suffered a devastating frost in 1956, which killed many of the region's Malbec vines, and sensing an opportunity, many chateaux chose to replant Merlot and Cabernet Franc instead two varieties held in greater esteem than Argentina's superstar grape.
However, there is no doubt that Malbec can produce exquisite red wine. If the terroir and clonal material are first-rate, then the result is a deeply colored and richly-scented red, with silky tannins and moderate acidity. In addition, Malbec's thick skins are packed full of flavoring compounds, so the variety needs plenty of warmth to reach good maturity levels. As a result, it ripens mid-season unless the weather is mainly inclement or cool. Malbec's ability to ripen relatively early was viewed as a significant advantage in a marginal climate like Bordeaux and one of the reasons that Malbec remained popular until the 20th century.
Nevertheless, the main attraction was Malbec's tendency to crop at high yields. Of course, the clonal material and terroir/climate will significantly impact the final volume harvested. Still, it is fair to say that Malbec can easily produce big bunches laden with large berries. The resulting wine is anodyne and soft, with little varietal character. It is also prone to mildew and coulure in damp weather. In Bordeaux, the constant threat of rot encouraged growers to pick Malbec before optimal phenolic ripeness, causing vegetal aromas and green tannins. The key to producing world-class Malbec is exceptional terroir (as always), judicious pruning throughout the season, and high-quality clonal material. If all these elements fall into place, then the winemaker should be able to craft an age-worthy and structured red wine.
Winemaking
In recent years, certain winemakers in Argentina and France have been reconsidering their approach to Malbec. They've been easing up on the extraction and oak maturation, focusing on bringing elegance and freshness to the fore. There are still plenty of concentrated and ripe styles being made, but the palate has diversified. The net result is that Malbec comes in many different expressions today, from medium-weight beauties to powerfully structured monoliths.
However, all oenologists are united in their belief that only hand-harvested grapes grown in superior soils can yield exceptional Malbec. The top priority is usually tannin management, ensuring that there are no harsh or astringent elements on the finish while there is enough structure to facilitate bottle aging. It is said that the optimal harvest window is very short – typically 3-5 days – if you want to pick top-quality grapes. If the fruit is left on the vine, there is the risk of unwieldy alcohol, a lack of freshness, and acidity.
Grape bunches are often destemmed, although there are various attitudes regarding whether a certain percentage of whole bunches should be used. The favored vessels are stainless steel or concrete, fermented at relatively high temperatures for about 3-4 weeks. Pigeage (punch down) is a popular method to extract fine tannins. Winemakers champion a prolonged fermentation to encourage a supple mouthfeel and soft texture, two qualities that consumers love in their Malbec.
But the most crucial stage is undeniably maturation before bottling. Many of the most expensive cuvées were traditionally aged in new French oak for at least 12 months, although this approach has slightly fallen out of fashion recently. Instead, aging in concrete and amphora is now in vogue – winemakers argue that amphora encourages a more pure expression of Malbec, with elegant tannins and no excessively oaky characteristics such as vanilla and cedarwood. As a result, Malbec wines matured in concrete amphora are among the finest being made today.
To Cahors and beyond
Winegrowers in Cahors were cultivating Malbec vines long before the variety was introduced to the New World. Cahors is the undisputed birthplace of the style, although perhaps ironically, few consumers would actively associate the region with Malbec today. Due to the vagaries of the French appellation system, the variety seldom appears on labels. Referred to as Côt and Auxerrois, Malbec is often blended with small amounts of Tannat and/or Merlot. The resulting wine style may disappoint aficionados of ripe and silky Mendoza Malbec; more tannic, fresher, and higher in acid, French Malbec is a product of the local terroir. After a period of indifference, both consumers and sommeliers are starting to appreciate the charms of this particular interpretation of the grape.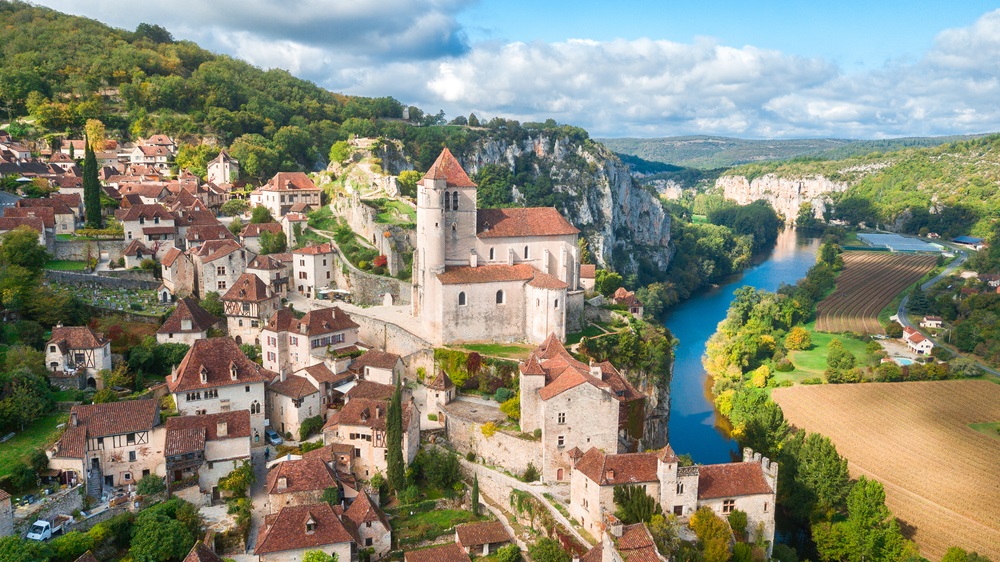 Picturesque Saint Cirq Lapopie, Cahor
Located in southwestern France, Cahors is approximately 100 miles east of the city of Bordeaux. Cahors wines were famous for their dark color and incredible longevity in the middle ages. The reliably dry and warm summers can ripen Malbec in most vintages, although these tannic reds only rarely boast the flesh and texture of their Argentine equivalents. The best wines are made from vineyards cultivated on three alluvial terraces that tower above the River Lot – the higher altitude sites are held in great esteem. Lower down on the plateau, the calcareous soils tend to yield more tough and rustic wines, although standards have improved. Since Argentine Malbec remains the market leader by a long way, confident growers in Cahors have attempted to emulate the New World style, chasing ripeness and extract. Whether they've succeeded is a very emotive topic among the vignerons of Cahors.
Moreover, this flirtation with oak and power is arguably counterproductive, as there is a growing market for lighter red wines. Cahors Malbec does not need to emulate anything or anyone. It stands on its merits: medium-bodied red wines with crunchy fruit, ample acidity, and firm tannins. A quintessential Cahors wine is very food-friendly, with aromas of blackberry, forest floor, and plum. The palate will typically have spicy/gamey notes, with enough structure to age for at least a decade. Cahors is probably not the wine for you if you covet immense concentration and velvety tannins, but as an accompaniment to casseroles, grilled red meats, and hard cheeses, there are few finer styles.
Malbec also maintains a small – if loyal – following in certain parts of Bordeaux. Northwest of Saint-Emilion lie two appellations: Blaye-Côtes de Bordeaux and Côtes de Bourg. Malbec has been added to these blends for centuries, used to bolster the fruit and texture. Unlike the Medoc, there was never a wholesale removal of Malbec from these ancient vineyards, although the amount used rarely exceeds 15%. Yet quite a few estates have a high opinion of Malbec, refusing to move with the tides. In medieval times, the Medoc was just a swamp, while producers prospered in the vineyards flanking the east bank of the Gironde, exporting their wines to northern Europe. Unfortunately, the area's reputation has declined since then, although Blaye and Bourg can offer brilliant value.
Chateau Bel Air La Royere is one shining example of how Malbec can contribute much to the red blends of Bordeaux. The owners use their old parcels of Malbec to create an utterly delicious wine packed full of flavor and complexity. A recent vintage aged in at least 80% new French oak was mightily impressive: fleshy and full-bodied, with aromas of chocolate, spice, and vanilla. The wine showed real class, being very rich and complex and displaying fine acidity. It was also very competitively priced.
Of course, it is unlikely that the experience of Bel-Air La Royere will convince the Medocains to reevaluate their prejudice towards Malbec. As it stands today, Argentina's proudest achievement is not welcome in the vineyards that extend north of Bordeaux towards the Gironde. One can only hope that a new generation of winemakers will bring progressive attitudes and approaches to this noble grape. Malbec has much to contribute to the wines of Bordeaux if only it were given a chance to do so.
Top producers of Malbec wines:
Domaine Cosse Maisonneuve