South of the city of Bordeaux lies a region unlike any other in the world. Here, under the right conditions and in the best years, celebrated chateaux produce the world's longest-lived sweet wines. In legendary vintages, Sauternes is almost indescribably exquisite and magical: a very sweet, rich-textured, flower-scented, glittering golden liquid. Any wine lover fortunate enough to taste a venerable vintage of Chateau d'Yquem knows the unparalleled pleasure that a great Sauternes gives.
Orientation
Sauternes is situated on the left bank of the Garonne river, south of the Pessac-Leognan region. Unlike that other great appellation, Sauternes is a place exclusively dedicated to white wines – sweet and dry – although dry white wine production is a relatively recent phenomenon. What started as an experiment by Chateau Doisy-Daene in the late 1940s has become an important source of income for a select few estates, while a growing number of properties have been lured into making a dry style. These include Chateau Guiraud, d'Yquem, Rieussec, Rayne-Vigneay, and Suduiraut, although the volumes admittedly still lag far behind their sweet output.
However, Chateau Lafaurie-Peyraguey and Clos de Lunes (formerly Château Haut Caplane) have taken it one step further. Both estates primarily focus their efforts on producing a market-friendly dry white, Clos de Lunes in particular.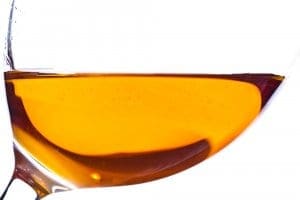 Visiting
Explore the Sauternes wine region with Cellar Tours on a Bordeaux Wine Tour. Enjoy exclusive VIP tastings at Chateaux Coutet and dine at the top local restaurants.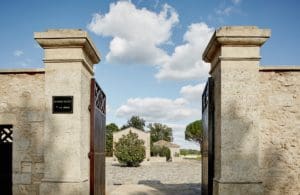 Sweet Wines
Nevertheless, Sauternes is still renowned for its sweet wines rather than dry. Moreover, the terroir is utterly unique – the local conditions in this warm and fertile corner of the world include the vital mists that form along the river Ciron on autumn evenings, responsible for aiding the development of the "noble rot"  "or Botrytis Cinerea," a fungal infection responsible for Sauternes'inimitable style. In the right humid conditions, this peculiar mold forms on the Semillon, Sauvignon Blanc, and Muscadelle grapes during the misty nights, then multiplies in the heat of the day to reduce the grape skins to a brown pulp.
But instead of affecting the grapes with a flavor of rot, Botrytis works miracles, engineering water evaporation as it punctures the skins, leading to higher concentrations of sugar, acids, and flavor in the must. The result of painstaking fermentation of vibrant grape juice and aging in small barrels is a wine with an intensity of flavor, a smooth, unctuous texture, impeccable freshness, and an unparalleled ability to age.
All this magic occurs in five communes, including Sauternes and neighboring Barsac, which are entitled to use the name Sauternes under the appellation rules. There are approximately 3200 hectares under vine, producing roughly 480,000 cases annually. Sauternes' style varies almost as much as any other major Bordeaux region, from light and floral to lush and sumptuous at Chateau Rieussec. In Barsac Chateaux Climens, Coutet and Doisy-Daene lead the field with wines slightly fresher than Sauternes. However, overall standards across the region are very high – one is rarely disappointed with a bottle of this unique and exquisite sweet nectar.