Although the name is undeniably colorful, Bastardo is not a red grape to be dismissed as 'light-weight' or trivial. On the contrary, it has been grown in western Europe for centuries, producing deeply colored wines that offer both finesse and rich concentration. After finding its way to Portugal via Spain, Bastardo became an integral part of the viticultural tradition in the Douro Valley and Madeira. Indeed, it has long contributed vital acidity and weight to port and enhanced the sorely underrated fortified wines of Portugal's most beautiful island. In a sense, Bastardo is a symbol of what makes the nation so appealing; international grapes like Merlot have never really gained a substantive foothold in Portugal, although Alentejo has a decent volume of Syrah. Yet overall, Portugal is a country of original flavors, not imitations.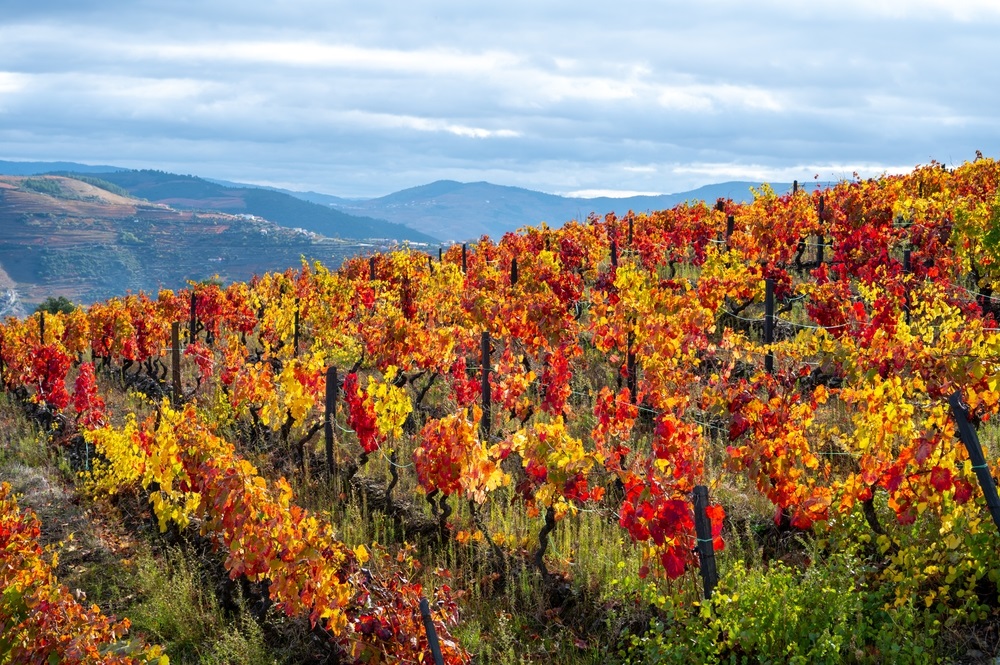 Read more about Portuguese Red Wine
You can explore the Portuguese Wine Regions with Cellar Tours on a private Luxury Food and Wine Vacation, dine in the best local restaurants, and enjoy VIP tastings in the top wineries.
Bastardo (despite the amusing moniker) is hardly a household name. The grape has disappeared in Madeira, while its popularity in the Douro is waning in favor of grapes like Tinta Roriz. But despite the lack of acreage, Bastardo is still a relevant part of Portugal's wine tradition. This esoteric grape offers much interest in an industry increasingly defined by standardization and globalization. If you seek the weird and wonderful, look no further than Bastardo.
History and viticulture
Bastardo is known by various synonyms, including Merenzao, Verdejo Negro, and Trousseau. Unlike Touriga Nacional and Baga, Bastardo is not thought to be indigenous to Portugal – it is one of the few ancient imports that predates the arrival of French grapes in the 1900s. Instead, viticulturists believe that Bastardo or Trousseau is native to the Jura region, situated in northeastern France. However, although the grape was once widely cultivated in the Jura, the area under vine decreased significantly in the 20th century.
As a result, Portugal is one of the last remaining key outposts for the grape. Extensive genetic analysis has shown that Bastardo is closely related to both Chenin and Sauvignon Blanc, while Savagnin may be one of Bastardo's parents. Moreover, it has been part of the viticultural landscape in the Iberian Peninsula for over 200 years, journeying via the Languedoc Roussillon and then Spain. And yet, few consumers or collectors have even heard of Bastardo, much less tasted it. The term "esoteric" is sadly much abused – and overused – by sections of the wine trade, although in this case, it is a fitting description. Bastardo can produce exceptional wine; however, it is unlikely to become widely planted or recognized in the near future.
Nevertheless, Bastardo is not particularly difficult to grow. Unless planted on rich fertile soils, the grape is not prone to inflated yields – the enemy of quality wine. It is an early ripening variety, with early bud-burst and flowering. The bunches tend to be relatively small, with medium-sized berries packed full of acidity and sugar. It is also quite robust and able to survive lengthy periods without water. If all goes to plan, the winemaker will harvest a small crop of superlative raw materials at the end of the season; the ratio of sugar to acid is exceptional.
Of course, no grape variety is without its challenges. Bastardo needs an abundance of warmth and sunlight to achieve good levels of phenolic ripeness – at least 150 days of sunshine per season. The vines are susceptible to grey rot in bad weather and powdery mildew. An experience winegrower can usually overcome these challenges, however.
Winemaking
Portugal has a long-established tradition of using Bastardo as a blending partner rather than letting its qualities speak for themselves. Fully ripe versions will yield wines of considerable alcohol, exploited by growers in cooler regions to bolster the mouthfeel and body of their anemic reds. This practice is unlikely ever to die out – Bastardo is a reliable source of 'adulteration.'
However, pioneers like Dirk Niepoort in the Douro Valley have shown that Bastardo can triumph as a mono-varietal style. Winegrowers in the Douro and Dão regions are taming Bastardo's natural rusticity using modern winemaking techniques, replacing it with a more elegant and understated character. Although attitudes to viticulture and winemaking inevitably vary, many of the best labels are based on organic fruit, picked relatively early in the season. Whole bunch fermentation is becoming more popular, with the stems adding tannic structure to the wine. Stainless steel is the preferred vessel, as it allows the temperature to be controlled at all times. Lower temperatures help maintain the grape's fruitiness and charm – warm temperatures tend to produce a more rustic, heavy style of red. After the initial fermentation is complete, most producers use malolactic fermentation to soften the grape's high levels of malic acid.
The next stage depends on what style of wine the oenologist desires. Bastardo can tolerate a certain degree of new oak, adding structure and polish to the final product. Certain growers age their cuvées in wood for 22 months, although 100% new barrique is relatively uncommon. Maturation in concrete tanks and clay amphoras are also popular – the latter has been passionately embraced by trend-conscious winemakers the world over. The advantages are numerous: amphora allows gentle oxidation of the wine, softening the tannins and enhancing its mouthfeel. Yet there is no flavor or tannin pick-up from the barrel. In essence, it retains a wine's fruity characteristics without sacrificing complexity. Nonetheless, oak-aged Bastardo can be equally fine and potentially longer-lived.
Esoteric, but not forgotten
The spectacular Douro Valley, the home of Port wine, has diversified its portfolio of late. Approximately half the annual production is now dry red and white styles, including a small volume of Bastardo. The warm, well-drained metamorphic schist and granite terroir usually yields deeply-colored wines with aromatic complexity and real class. In addition, the hot summers are perfect for the grape, as it requires a great deal of warmth and sunlight to achieve full physiological ripeness. Admittedly, Bastardo remains a small part of the overall wine scene in the Douro. But, this only adds to the appeal of discovering such a unique variety.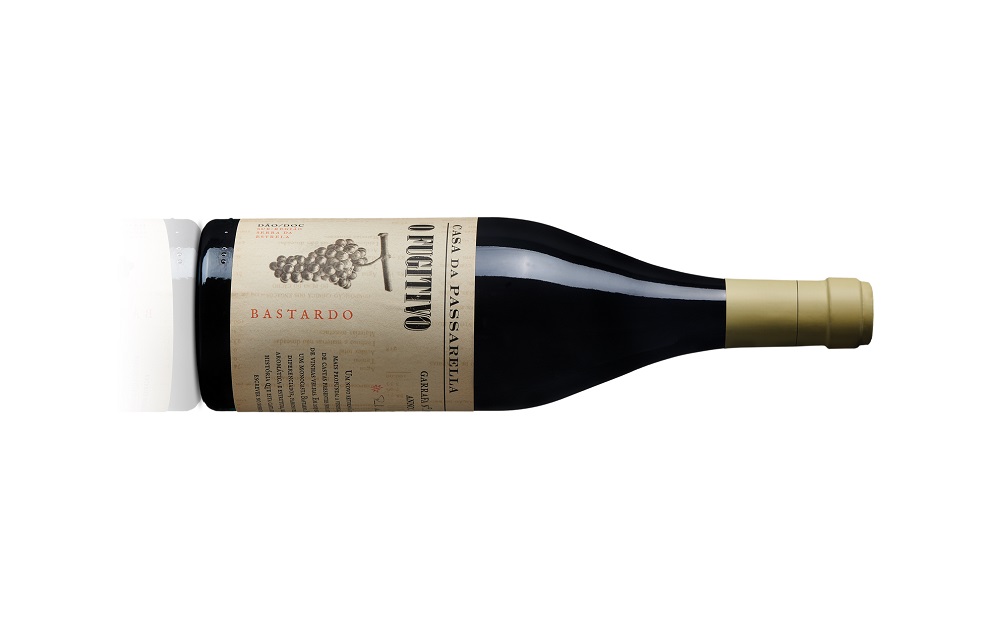 Casa da Passarella,  O Fugitivo Bastardo
The up-and-coming area of Dão is another fertile hunting ground for Bastardo wines. It is named after the river that charts a course through the region – essentially a granite plateau with sandy topsoils and a marked variance in altitude and aspect. Until the 1990s, Dão was dismissed as unexciting, churning out vast quantities of aggressively tannic and monotone reds. Today, this revitalized wine zone is full of boutique estates with a keen understanding of terroir. Investors like Alvaro Castro, Jorge Moreira, and Francisco Olazabal have transformed its reputation, seeking out privileged sites and old vines. As is normal in Portugal, growers cultivate an eclectic range of grape varieties in Dão, including Bastardo. Although blends are the mainstay, a growing number of producers are experimenting with single-varietals, emphasizing elegance over power.
Casa da Passarella makes a particularly delicious and memorable example: "O Fugitivo Bastardo," aged in cement vats; the wine offers an almost Burgundian nose of crushed red fruit, and distinctive vegetal aromas are very pleasant. The color is deep garnet, with a rich – but fresh – palate of sour cherries, forest floor, mushroom, and black pepper; Boasting impressive length, the wine is balanced, precise, and very moreish. Ripe acidity is a trademark of all good Bastardo, even when the alcohol surpasses 14.5%.
Of course, finding Bastardo is no easy task – a very small amount is exported. But if you're willing to take the time to seek out this obscure gem, the rewards are considerable. Bastardo has an unrivaled ability to refresh and delight the palate, whatever the weather. It is the antidote to blowzy and flabby red wines made the world over. It deserves to be better known.
Leading producers of Bastardo wines: