There are few more enticing destinations for gourmet travelers than Alba, a picturesque town in the heart of Piedmont that's renowned worldwide for its delicious white truffles, velvety red Barolo and Barbaresco wines, and wonderful fruit. The town may have only 30,000 residents, but here you can find some of northern Italy's best restaurants. Alba deserves its reputation as the jewel of the Langhe and as one of the world's finest food-and-wine hotspots.
Settled in pre-Roman times by Celtic and Ligurian tribes, Alba's history is dizzyingly long. Since the settlement sat along a Roman road heading to nearby Turin, Alba soon became a proper town. However, these days the only evidence of Rome's intervention is in a few city gates and the slabs of marble used on later buildings. In later years, it was at the center of a never-ending tug of war that saw it (like much of the surrounding area) pass from the Burgundians to the Lombards, Franks, and among various noble families of the region. Eventually, like Torino, Alba was handed over to the family of Savoy, where it remained until the unification of Italy.
Slow Food
Alba itself is a lovely town with castles, medieval palaces and towers, and many churches. Stroll alongside the Tanaro River, which slices through town or along the Via Vittorio Emanuele, known for its delicatessen shops. Just outside of town you will find an endless array of interesting places to visit. For wine lovers, the mythical hamlets of Barolo, Barbaresco, and La Morra are a must. To the west is the town of Pollenzo, whose castle was once a royal hunting retreat, and Bra, where the "Slow Food" headquarters are located. East lies Roero, a site of Roman ruins. To the south, you can visit the Grinzane Cavour castle or the palace and wineries in Verduno. No matter where you go, you will pass rolling vineyards and the small family estates that characterize winemaking in the hilly Langhe region.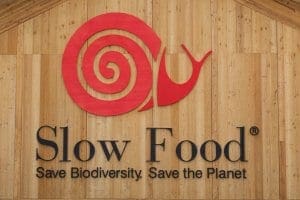 Gastronomy & Wine
In Alba, let your nose carry you through the town to the traditional and straightforward, wonderful restaurants that seem to be dotted along every cobblestone street. Temptations jump out of every corner – the alluring aroma of freshly ground coffee, the waft of truffle as it's sliced in a kitchen just off the street corner, the splash of a robust red as it hits a glass at a sidewalk cafe. No wonder that a common complaint of Alba, and indeed of the entire Piedmont, is that there are so much food and wine and too little time to sample it all.
The white truffle is the star of Alba, and you will find it in all of its delectable forms – truffle oil, grated truffle, sliced truffle – all over local menus. Autumn is the best time to come since this is when truffles are hunted out in the hillsides. In October, the truffle fair held here is Italy's best-known and features a celebrity-studded truffle auction. Chefs, TV personalities, and cult winemakers fly in from all over the world to attend.
The area is also known for its stellar peach production, but local specialties don't end there. The rich, hearty food of Piedmont is everywhere you look. Try dishes like Gallo al Barolo (Rooster with Barolo wine), Brasato al Barolo, and tortino di marroni con pera Madernassa al Roero (Roero-style chestnut pastry with Madernassa pear). For dessert, enjoy the candies made by Ferrero, the huge candy maker whose home base is in Alba.
Alba is the focal point for the famous wines of Piedmont's Langhe region. The Barolo DOCG, Barbaresco DOCG, Barbera DOC, Dolcetto DOC, Roero DOC, Verduno DOC, and Nebbiolo d'Alba DOC all cluster just beyond the town's borders, making this a stellar place to enjoy expressive red wines. The best vineyards are planted atop southern-facing hilltops, where vines dig deep to the clay, sand, and limestone soils. A few commercial wineries like Fontanafredda open to the general public, while most wineries are only open by special appointment.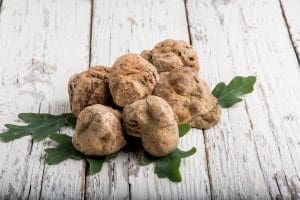 Highlights
Palazzo Comunale

This 13th-century palace houses artwork including Macrino d'Alba's Nativity (1501).

Towers

Long ago, dubbed "the city of 100 towers" because of the abundance of defense towers that stood watch over the town, Alba still boasts a handful of these 14th and 15th-century constructions.

The Cathedral of San Lorenzo (aka Duomo) was built atop an earlier chapel and was consecrated in the 1100s, although what we see today dates in large part from a restoration project in the 1800s.

One of the most beautiful churches in Alba, this 13th-century creation houses important Renaissance frescoes and fascinating architectural elements, like the complex Gothic portal.