Although the key ingredient in Sicily's viticulture lacks the global renown of Merlot, every Sicilian will tell you that Nero d'Avola can make spectacular wine. Not even the pungency of charcoal-seared red meat can overwhelm this robust red grape variety, celebrated for its immense structure, ripe acidity, and darkly-colored wines.
Wine producers in Sicily are certain that Nero d'Avola was introduced to the island by the Greeks, who conquered Sicily in the 8th century BC. There is strong evidence to support this claim; the grape has long been cultivated in the small town of Avola, located in the southeast of the island. Its name in Italian means "black of Avola," in reference to the variety's glossy dark skin. Over the centuries, the area under vine expanded beyond the southern reaches of Sicily until all four corners of this Mediterranean marvel had some vineyards planted to the grape. Today, Nero d'Avola remains a signature export of the island and is probably the most versatile red variety in the southern Mediterranean.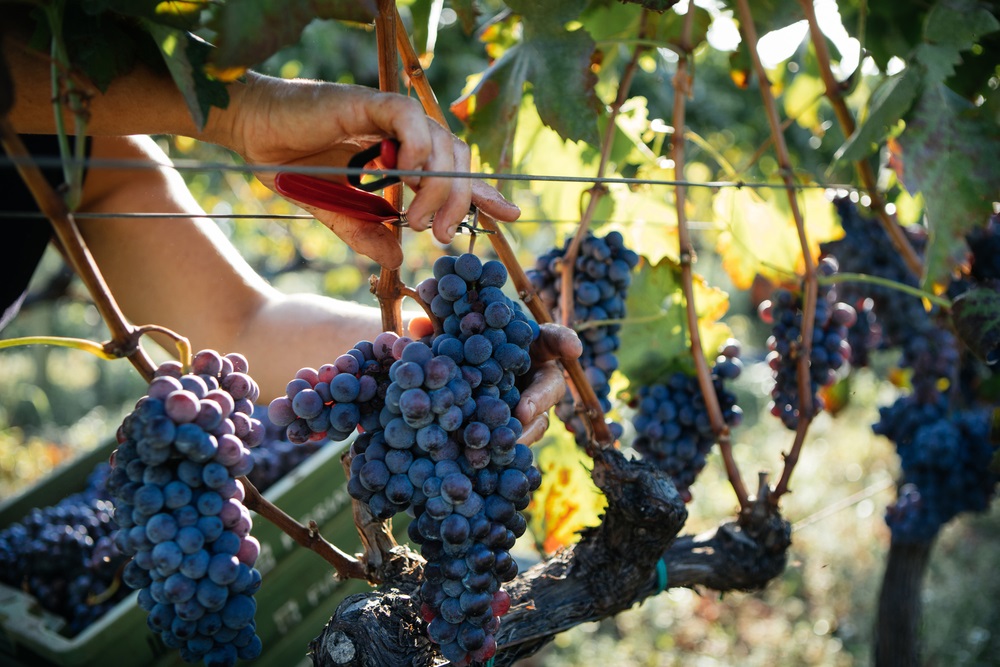 With Cellar Tours, you can visit the top Nero d'Avola producers and enjoy VIP tastings right in the vineyards with Cellar Tours on a private Sicilian Wine Tour.
However, winegrowers in the southern Italian region of Calabria can also stake a claim on being the first to cultivate and produce wine from Nero d'Avola. Its alternative synonym, Calabrese, literally means "of Calabria," adding much credence to the theory that it was initially planted on mainland Italian soil. However, regardless of the grape's true origins, the vast majority of high-quality Nero d'Avola continues to be made from Sicilian terroir.
In many ways, the grape's history shadows Primitivo, the flagship red variety of Puglia. Throughout most of the 20th century, growers in Sicily and Puglia focused their efforts on volume rather than value. Buoyed by lavish EU subsidies, local co-operatives could export vast quantities of indifferent, cut-price wine, primarily used for blending and distillation. Nero d'Avola's inherent strength and alcohol made it a valuable asset, used to add structure and color to bulk wine shipments from other regions and nations. Sadly, premium examples were decidedly thin on the ground.
21st Century Economics
That all started to change in the late 1990s. 21st-century economics and rising global competition have shrunk the European market for cheap wine. With profit margins becoming precariously low and volatile, Sicily's wine-growing community decided to switch their allegiances and focus on quality. One of the first pioneers was Planeta, who produced their first single-varietal Nero d'Avola wine, called Santa Cecilia, from the 2008 vintage. Their inaugural commercial attempt took place in 2007, albeit that version included a dash of Syrah. But the brilliance of the 2008 vintage convinced the Planeta family that Nero d'Avola could stand alone. Observing the firm's enormous success, other wineries started to compete with their single-varietal brands, including Curto and Donnafugata.
But the true brilliance of Nero d'Avola is its versatility. The grape can shine without a supporting act; that much is certain. It has enough tannin, acidity, extract, and 'stuffing' to age into smoky complexity. Single-varietal examples are among the finest wines being made in Sicily today.
And yet, Nero d'Avola also blends exceptionally well. Another of the island's native grapes, Frappato, is sometimes 'mixed in' with "black of Avola," producing sumptuous and racy Italian red wine. While every winemaker in the world regards blending Pinot Noir as a profane and sacrilegious act, the same cannot be said for Nero d'Avola.
The grape (unlike Primitivo and indeed Frappato) is not particularly difficult to cultivate. Nero d'Avola can cope with a surprising amount of heat and drought, only requiring the bare minimum of moisture during the growing season. This is fortunate, as vineyards located in the southeastern tip of Sicily can often experience temperatures above 45 degrees in July and August (the latitude is further south than parts of Tunisia). It is not minded to produce excessive yields – unless the vine is planted on very fertile soils – and will reliably ripen in a warm climate year after year. The resulting wine is often compared to Syrah due to its dark color and beguiling aromas of spice, pepper, and black fruits. With age, notes of dried fruit, fennel, tobacco, and tar should emerge. There is never any rush to drink high-quality Nero d'Avola.
Eloro & Noto Appellations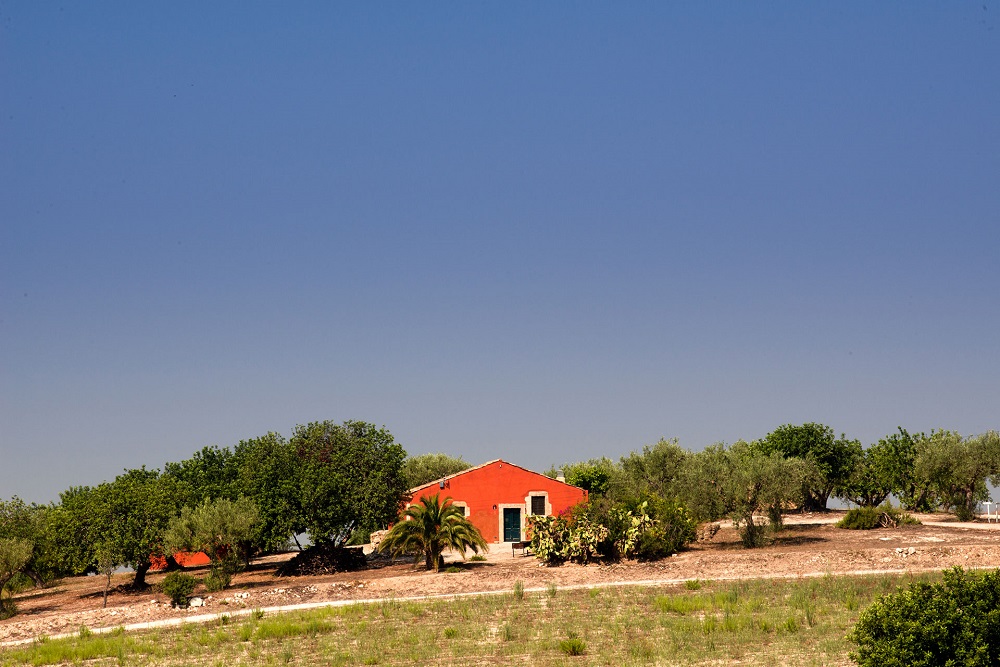 Of course, like any great variety, Nero d'Avola has developed a strong bond with certain terroirs and soil types. Many critics regard the DOC appellations of Eloro and Noto as the first division of Nero d'Avola wines. Situated in Sicily's southeastern region, the two appellations boast cooler white limestone soils. These tend to produce the most elegant and structured examples of the genre. The best wines have a lightness of touch and freshness that is sometimes lacking in the island's interior. Indeed, top Nero d'Avola is all about achieving that delicate balancing act between concentration and finesse. Poorly made wines can be fiercely alcoholic and top-heavy; however, such styles are thankfully becoming a rare commodity. As elsewhere, higher altitude sites can help to preserve freshness and acidity in the wines.
Sicily's only DOCG (Denominazione di Origine Controllata e Garantita) appellation is another reliable source of top-flight Nero d' Avola. Cerasuolo di Vittoria, as the appellation is known, is where Nero d'Avola and the local curiosity Frappato join forces. Under the DOCG rules (established in 2005), growers are permitted to produced 50/50 blends of the two varieties, or 70/30 blends with Nero d'Avola playing the dominant role. Frappato, although lacking in tannic structure, contributes much to the final product. A close relative of Sangiovese, Frappato brings elegance and lively acidity to the cuvées, with pungent aromas of strawberry and red cherry.
Mount Etna
The volcanic terroir of Mt.Etna also lends itself to crafting deeply-colored and intensely structured Nero d'Avola wines. The tallest active volcano in Europe, Mt.Etna, is over 3000 meters high. Situated in the northeastern part of the island, its mix of elevations, soil types, and altitudes ensure that several varieties thrive in this viticultural paradise. Planted at higher altitudes, Nero d'Avola benefits from the cooler evening temperatures and concomitant higher acidity. Gambino's Duvanera label is one of our favorites.
Food Pairings
Stylistically, Nero d'Avola can broadly be divided into two distinct camps. Many producers prefer to let the grape's natural exuberance and opulent fruit profile take center stage; such wines are never aged in new oak and are often released (relatively) soon after the harvest. As fruit-driven, robust wines, they shine with richly flavored casseroles, all manner of red meats, and even chocolate dishes. On the other hand, Nero d'Avola is also one of the few red varieties not overwhelmed by spicy food. We enjoyed a particularly fiery Indian madras recently; the only red that acquitted itself well was Sicily's superstar grape.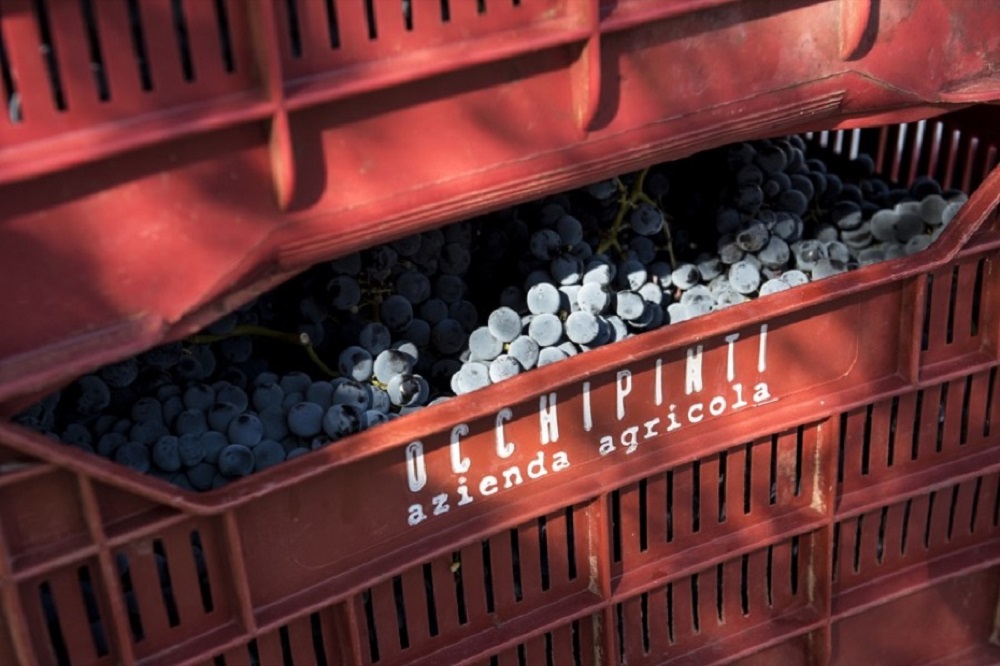 Flip the coin, and you'll encounter an altogether different style of red. A growing firmament of quality-led growers are aging their Nero d'Avola wines either in new French oak or ceramic amphora. Respected label Occhipinti has become justly celebrated for this latter approach to winemaking – aging in amphora gently oxidizes the wine, adding structure and complexity without imparting any oak flavors. The results are utterly delicious: tangy, wonderfully fresh, and impeccably balanced. Of course, the ideal pairing would be roast lamb on the bone. But these wines are so fine and elegant that a gastronomic accompaniment can be superfluous.
The same is often said about red Bordeaux – particularly older wines from the Medoc. A comparison between Cabernet Sauvignon/Merlot blends and Nero d'Avola may seem implausible, but there is merit to it. Like a ripe vintage of Pauillac, a good Nero d'Avola wine will have a firm tannic backbone, good acidity, and plenty of weight and body. The core flavor profiles of these two styles (in their youth) may be polarized, but their structural makeup is remarkably similar.
What to Buy
Yet as Sicily's red wine hero matures, those differences will begin to fade. If you covet that exquisite tobacco and cassis flavor of 10-year-old Medoc, then you'll surely fall in love with aged Nero d'Avola. It's ripe but not overripe, balanced by fresh acidity and the most exquisite bouquet. Fortunately, Sicilian wine does not (yet) command the prestige of Cru Classe Bordeaux, so prices have remained reasonable. That fact alone makes top-flight Nero d'Avola the bargain of the decade. So snap it up while you can!
Top Nero d'Avola wines:
Related Blog Posts