The spectacular Picos de Europa massif sits astride the border between Asturias and Cantabria – a land of ancient towns, pretty fishing villages, mountain valleys, and forested foothills. The latter region centers on its capital Santander, a destination that manages to be both an elegant vacation resort and thriving industrious city. It certainly enjoys a splendid and enviable situation near the mouth of a deep bay, a location that attracts discerning visitors in the summer months looking for a sophisticated seaside break. Officially, Santander was recognized as a city only in the 18th century, although the history of Cantabria is a rich one. The region, like the rest of the Iberian Peninsula, was initially inhabited by hunter-gathers around 800,000 BC.
History
A Neolithic farming population eclipsed them from 5000 BC – archeologists have uncovered more than 30 caves in different parts of Cantabria with artistic remains from these ancient tribes. Then the various civilizations from the Mediterranean arrived, including the Phoenicians, Greeks, and Carthaginians.
However, it was the Romans who managed to establish a permanent foothold in Spain. Arriving in 218 BC, the Romans subdued the peninsula and controlled Spain for several centuries. Yet, the proud inhabitants of Cantabria fiercely resisted the Roman conquest and were one of the last regions to be fully controlled by the invaders from Italy. Therefore their cultural influence and legacy in Cantabria were quite superficial, although the Romans did establish a settlement on the site of modern Santander, known as "Portus Victoriae Iuliobrigensium." It became an essential harbor within the Western Empire, used to trade with other foreign powers.
The fall of the Western Roman Empire in the 5th century left Spain in the Visigoths' hands. Cantabria had become independent from the Romans in 409, remaining an autonomous province until 574, when the Visigoths founded the Duchy of Cantabria. They established a capital in Toledo but were ultimately politically disorganized and ineffective leaders. Ripe for a takeover, they fell victim to the Moors in 711.
Indeed, the arrival of Arab and Berber invaders from North Africa and their defeat of the Visigoths gave rise to one of the most brilliant civilizations of early medieval Europe. Yet Northern Spain was relatively unaffected by their presence – the Christian reconquest of Spain is said to have begun in 718 when a Moorish force was defeated in the Picos de Europa. The Moors never managed to subdue Cantabria or neighboring Asturias, and therefore a minimal history of Santander was recorded in this era.
In the 11th century, we know that the infant Christian Kingdoms in the north – namely Leon, Castile, Navarra, Aragon, and Catalunya – advanced south, regaining land from the Moors. Unfortunately, during this period, Cantabria did not enjoy independent status – parts of Cantabria were incorporated into Castile, and other parts belonged to Asturias. As the Christians pushed further south, soon, only Granada remained under Moorish control.
The fall of Granada in 1492 signified a new era for Spain. The foundation of the Spanish nation-state was laid by Isabel I of Castile and Fernando II of Aragon. Uniting their lands in military, diplomatic, and religious matters, the Catholic monarchs won back Granada from Boabdil. In that same year, Columbus discovered the Americas, paving the way for the conquistadors to subjugate Central and South America.
Meanwhile, trade with the Americas created new opportunities for the citizens of Santander. It became an important harbor during the Middle Ages when lucrative trade with the New World was established. It was also Castile's route to the sea for its wool exports to northern Europe. Many of the lavish mansions built in Santander by merchants were funded by vast quantities of gold and silver, which flowed across the Atlantic to Spain. The 17th century is known as Spain's "Siglo de Oro" or Golden Age, a period of great artistic and literary achievement that conversely took place against a background of wars and economic deterioration.
In the 18th century, Santander was finally awarded official city status by the Monarch Fernando VI in 1755. The Bourbon Monarchs made Spain a centralized nation – their power was at its height during the reign of Carlos III, who succeeded Fernando because the king left no heir. His enlightened reign saw the foundation of academies of science and art and the beginning of free trade.
Modern Times
Yet the 19th century was a troubled time for Spain, marked by numerous wars and conflicts, both internal and external. Spain's first Republic lasted only a year (1873), and in 1875, the second Bourbon restoration put Alfonso XII on the throne. Santander would subsequently become the favorite summer resort of his successor Alfonso XIII, who laid the foundations for the city as we know it today. Many splendid architectural projects were undertaken, and the seaside suburb of El Sardinero, north of the headland, owes much to the king's interest. This was undoubtedly the city's Belle Époque – magnificent palatial mansions were built, and the cream of Spain's elite vacationed in Santander. Today El Sardinero is still regarded as one of the most beautiful beaches in Europe and a surfers' paradise as a result of the powerful Atlantic currents. But to step back in time for a moment, the Spanish territorial reform of 1833 also gave Cantabria an administrative center for the first time in its history. Santander was on the up.
Unfortunately, the 20th century would be marked by yet more conflicts, wars, and political and social upheaval. Spain played a relatively minor role in the 1st and 2nd World Wars. However, the Spanish Civil War cost many lives. The Nationalists, under General Franco, declared victory in April 1939 – after the war, thousands of Republicans were executed in reprisals. But for Santander, its darkest moment occurred in 1941, when a devastating fire ravaged the city for two days. Many landmark buildings were destroyed, and the medieval city center was completely lost, although fortunately, the loss of life was minimal. After the fire, the city was rebuilt, although Franco's regime eradicated previous administrative freedoms that regions such as Cantabria had enjoyed. Church and state were unified, divorce and strikes deemed illegal. It was not until his death in 1975 that optimism returned, and Spain subsequently made a peaceful transition to democracy.
Today, modern Santander cuts a fine figure, surrounded by gorgeous mountain and coastal scenery and yet offering a vibrant urban environment for lovers of culture and gastronomy. First-rate museums, excellent shopping, fine restaurants, and lively nightlife make this city an interesting place to spend a long weekend. The only problem, as ever, is knowing where to start.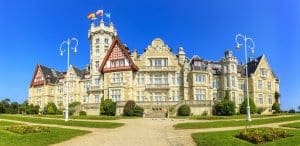 Gastronomy & Wine
It's a terrible cliché yet an undeniable fact: diversity is the word that most accurately sums up gastronomy in Northern Spain. For a start, the Atlantic offers abundant fresh fish and seafood, while year-round rainfall yields an incredible variety of fantastic produce. Many gastronomes seek out the famous anchovies that are a welcome feature of the Cantabrian coastline. Fished exclusively in spring from the port of Santona, these delicacies are arguably the finest anchovies in the world. Cleaned and salted immediately to maintain their freshness, they make a fantastic tapa when paired with a glass of Albarino.
Meanwhile, vast mountain ranges also mean plentiful game, hams, and cured sausages – local venison and wild boar make splendid grills. Above all, Cantabria is a region rich in wild foods – berries, chestnuts, walnuts, edible flowers, and herbs. For a while, the Basques, with their famous gastronomic societies, may grab most of the headlines; Cantabria is every bit as rewarding a destination for seasoned foodies.
But where to start, one may ask? Santander boasts two world-class food markets – Mercado del Este and Mercado de la Esperanza – that are an obligatory part of any visit to Cantabria. The Mercado del Este was actually the first indoor market built in Spain, which opened in 1841. It was rebuilt and improved following damage from termites and today offers a feast for all the senses. The variety of local produce on offer is astonishing, not to mention the several excellent tapas bars packed with locals throughout the weekend. The Mercado de Esperanza is no less exciting – housed in a 19th-century cast-iron structure behind Santander's city hall, the market is perhaps the best introduction to local life. Two levels packed with seafood, meat, fruit, local wines, and cheeses await.
Speaking of cheese, like Asturias, Cantabria boasts a superlative array of artisan cheeses. One of our favorites is the creamy blue Picon Bejes-Tresviso, made from a blend of cow, goat, and sheep's milk. The smoked Aliva and the fresh buttery Cantabria also tend to win most people over. Most famous of all though is the Cobreces, made from cows' milk by the Cistercian monks in the Santa Maria de Viaceli monastery.
Of course, all this fine food requires a glass of something special to wash it down with. Northern Spain's signature wine style is Chacoli, a light, crisp white wine that adds fuel to the fire when hungry for gourmet tapas. Historically, the production of Chacoli in Cantabria was considerable, although today the industry is dominated by the neighboring Basque Country. Nevertheless, the region is increasingly becoming recognized as a producer, albeit niche, of quality white wines. Seldaiz is one such winery doing fantastic things with varieties such as Godello, Riesling, and Albarino, proof that the terroir of Cantabria is perfect for making aromatic, pungent whites. Bodega La Vida and Senorio del Pais are two more important names – the latter using biodynamic viticultural techniques to yield spectacular results. After a slow start, Cantabria is now a growing part of Spain's wine map. Delicious wines from regions like Rioja and Ribera Del Duero will also be available in every respectable gourmet restaurant and tapas bar.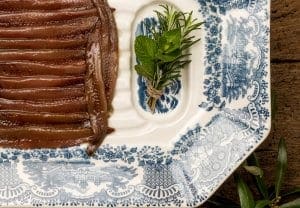 Highlights
The Peninsula de la Magdalena is a headland which houses the magnificent Palacio de la Magdalena – a summer palace built for Alfonso XIII in 1912. It's a gorgeous Belle Epoque building, reflecting Santander's popularity at the time with the Royal Family and wider aristocracy.

One of the most excellent museums in northern Spain, it displays archeological treasures from caves in Cantabria, such as Neolithic ax heads, coins, pottery, and figurines.

El Sardinero

Welcome to Santander's most handsome piece of waterfront. A seaside suburb located north of the headland, El Sardinero is a very sophisticated resort defined by its long graceful beach, backed by gardens, chic cafes and a majestic white casino.

A delightful village, Laredo's excellent, long sandy beach has made it one of Cantabria's most popular bathing resorts. The old town is terrific; narrow streets and charming squares are filled with tapas bars and cafes. When in Rome!