Emilio Lustau is considered by many to be simply the best sherry winery in existence. Founded in 1896, the winery was the first to coin the term "Almacenista" (and copyright it) to describe special wines bought in from stockholders. Emilio Lustau describes the concept of Almacenista wines as "An Almacenista is a stockholder who buys sherry or must from the farmers and matures it in his/her own bodegas. Almacenistas did not have a license from the Consejo Regulador for bottling their own Sherries. Traditionally these Sherries were sent for inclusion in the large commercial blends, but it was Lustau who recognized that these Sherries all had strong individual merit." These Almacenista wines are nowadays the most sought after wines in Sherry.
Lustau is a key figure in the Wine Tourism sector in Spain and was the first to create a "wine club" (so common in California, absolutely unheard of in Spain until recently). "The Almacenista Club is the brainchild of Don Luis Caballero, the Chairman of the House of Emilio Lustau, the premium sherry producer in Jerez and Fortified Winemaker of the Year in The International Wine Challenge of the Year 2002. He wanted to bring together like-minded individuals who all shared his love for sherry. The Emilio Lustau Sherry Club has been established to promote global interest in Almacenista Sherries. There are 6,500 members worldwide." The beautiful cellars are also a pleasure to visit.
Wines produced
Lustau Solera Reserva Puerto Fino

Fino, 100% Palomino, Alc. 15%

Lustau Solera Reserva Papirusa

Manzanilla, 100% Palomino, Alc. 15%

Amontillado Escuadrilla

Amontillado, 100% Palomino, Alc. 18.5%, rare.

Emperatriz Eugenia

Oloroso, 100% Palomino, Alc. 20%, very rare.

Moscatel Emilin

Solera Reserva, Sweet, 100% Moscatel, Alc. 17%

Pedro Ximénez San Emilio

Sweet, 100% Pedro Ximénez, Alc. 17%

Señor Lustau

Brandy Solera Gran Reserva, Palomino.
Winery details
Plaza del Cubo, n 4
11403, Jerez de la Frontera
Cádiz
Tel +34 956 341 597
Fax +34 956 347 789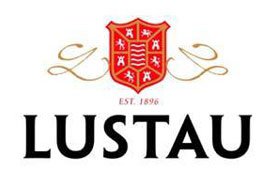 Appellation

Jerez- Xéres- Sherry y Manzanilla

Founded

1896

Area under vine

170 ha

Oak barrel origin

American
Winemaker

Juan Fuentes Romero

Owner

Caballero Family

Grape varietals

Palomino, Pedro Ximénez and Moscatel