Spain is a chameleon. For wine lovers who seek familiar styles and much-loved classics, it offers velvety reds from Rioja and potent concoctions from Ribera del Duero. Sparkling wine aficionados take their pick from Cava, Corpinnat, and Conca del Rui Anoia, produced in spectacular vineyards located south of Barcelona. Fans of fortified have sherry, while devotees of saline white wines are never disappointed with Verdejo or racy Albariño.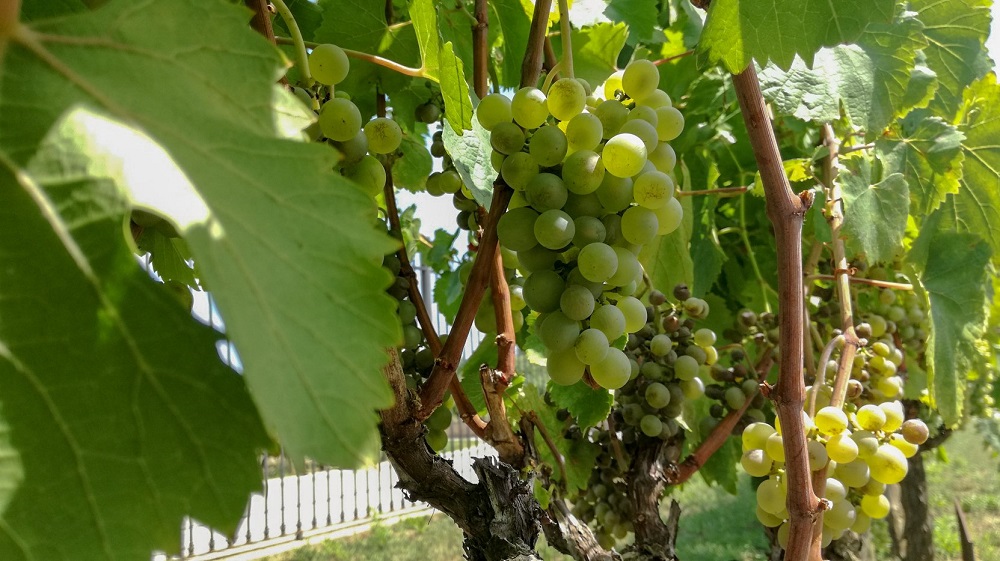 Many would argue that the above is a pretty exhaustive list. And yet, there's plenty more excitement waiting to be discovered in the Iberian Peninsula. In addition to traditional categories and globally renowned styles like Tempranillo, Spain is a dab hand at cultivating esoteric grapes. Take Albillo, for instance. You've probably never heard of this family of white varieties. You may be surprised – if not astonished – to learn that Albillo has been part of Vega Sicilia's winemaking recipe for decades. But it is a fascinating part of Spain's viticultural landscape, situated in vineyards as diverse as Madrid, Castilla y Leon, and Galicia. Albillo is why people fall passionately in love with Spanish wine; when you think you've tasted everything, along comes another vinous surprise.
Read more about Spanish White Wine
History and viticulture
Albillo is something of a paradox. This family of grape varieties has been grown in the Iberian Peninsula for centuries; however, Albillo is almost totally unrecognized outside of the bodegas of northwest Spain. This is largely because fate did not assign Albillo a significant role in Spanish viticulture; the grape has traditionally been used as blending material, with single-varietal styles only rarely seen in export markets.
The term 'Albillo' principally refers to three distinct varieties: Albillo Mayor, Albillo Real, and Albillo de Albacete. In addition, scientists have discovered two more mutations of the grape: Albillo Criollo (cultivated in the Canary Islands) and Albillo Foresterio. Their acreage remains minute – curiosities in every sense of the word! There is admittedly some confusion surrounding Albillo and a tendency in northern Spain not to differentiate between Albillo Mayor and Real. For this discussion, we'll use the catch-all title Albillo to refer to these two varieties, as they share much in common. Albillo de Albacete is virtually extinct and seldom used in Spanish winemaking.
Albillo is thought to be indigenous to Spain, although wine historians cannot be certain exactly when (and where) the mutation occurred. However, there are written records that date back to the 1400s that reference Albillo; Spanish author Gabriel Alonso de Herrera described the grape as "clear, with a gentle color and taste." Historical evidence suggests that Albillo was widely championed by growers in the 18th century, cultivated in regions as diverse as Rioja, Toro, and Pais Vasco.
But science has made the biggest contribution to unlocking the mysteries of Albillo's origins in Spanish viticulture. Genetic analysis has determined that Albillo Mayor is the parent of Tempranillo, offering strong evidence that the grape predates the arrival of the Romans in the Western Mediterranean. However, although the acreage increased over the centuries, Albillo is not widely planted today and has never been adopted as the signature white grape of any region. In 2022, the grape was authorized by several DOs (appellation bodies), including Arlanza, Arribes, Cigales, Ribera del Duero, and Rioja. For the foreseeable future, though, Albillo will generally remain consigned to the role of useful blending material.
The grape is neither punishingly difficult nor very easy to grow. If Albillo is planted on superior terroir, it will yield small berries that typically achieve phenolic ripeness in mid-August, sometimes earlier if the season is particularly warm. Unlike other varieties, Albillo is not renowned for its excessive vigor and prolific crops – two factors that encourage the production of dilute and uninteresting wines. It is one of the reasons why quality-focused growers refuse to rip out the grape in favor of more internationally recognized styles. If all goes well, Albillo will yield high-quality must.
Yet Albillo rarely gives the winegrower an easy ride. The grape needs a dry climate to ripen successfully and will not perform well in cold soils and inclement regions; frost is a major risk in Ribera del Duero, where temperatures can plummet during bud-burst in late March/early April. Conversely, it is also susceptible to drought stress and will produce fiercely alcoholic and bitter wine in very hot conditions. In wet weather, Albillo tends to develop fungal diseases, particularly oidium and botrytis. Therefore, careful management and a great deal of hard graft are required throughout the growing season.
Winemaking
Albillo's role in Spanish viticulture is, from one perspective, analogous to Viognier's relationship with Syrah in the Rhone Valley. Both varieties soften red blends, adding texture and perfume to great wines like Vega Sicilia and Guigal's Brune et Blonde. Albillo and Viognier are ideally suited to this task by offering a generous proportion of glycerol and aromatic compounds. But while Viognier has taken on a separate, mono-varietal identity in the 21st century, Albillo has yet to make that global transition.
However, single-varietal wines are starting to appear in the Spanish interior. The best examples are treated with the utmost care and respect, often employing a hybrid approach that combines the best protective and oxidative winemaking elements. After the harvest, a small dose of sulfur dioxide is added to the grapes, protecting them from oxidation and encouraging primary fruit flavors in the young wine. After that, you'll encounter two schools of thought regarding the pressing stage. Whole bunch pressing, while traditionally used to make sparkling wine, is now practiced by still winemakers across the world. It yields very clear juice with a low level of phenolic pick-up. However, certain growers reject this mantra, arguing that using crushed fruit results in more complex and structured white wines. Regarding Albillo, it very much depends on the individual priorities of the winery.
To preserve Albillo's citrus perfume, many producers ferment in stainless steel at relatively low temperatures. However, fermentation in large oak vats or foudres is also by no means unheard of, exposing the wine to gentle oxidation and the concomitant deeper mouthfeel. Most growers prefer to use wild yeasts in the fermentation vessel and will exploit malolactic in all but the hottest years. Malolactic fermentation softens the harsh malic acid while enhancing complexity and depth.
Albillo can also benefit from oak maturation if used with sensitivity and restraint. Undeniably, an excess of new barrique can overwhelm (if not destroy) the grape's lovely citrus perfume and fine texture. However, some of the best winemakers age their wines in older barrels for about 8-12 months, with regular lees stirring before bottling. Lees (dead yeast cells) are a powerful antioxidant, able to contribute invaluable richness and complexity to white wines. The technique, much-favored by the Burgundians, has become popular worldwide.
Albillo's future in the Spanish landscape
The Spanish wine map is changing fast. Once maligned and ignored, regions are coming to the fore, while attitudes to everything from oak maturation to site selection are evolving at an astounding rate. The new generation of winemakers are well-traveled, thoughtful, and highly ambitious. They want nothing less than to transform their country's viticultural image, promoting Spain as a hotbed of innovation and diversity.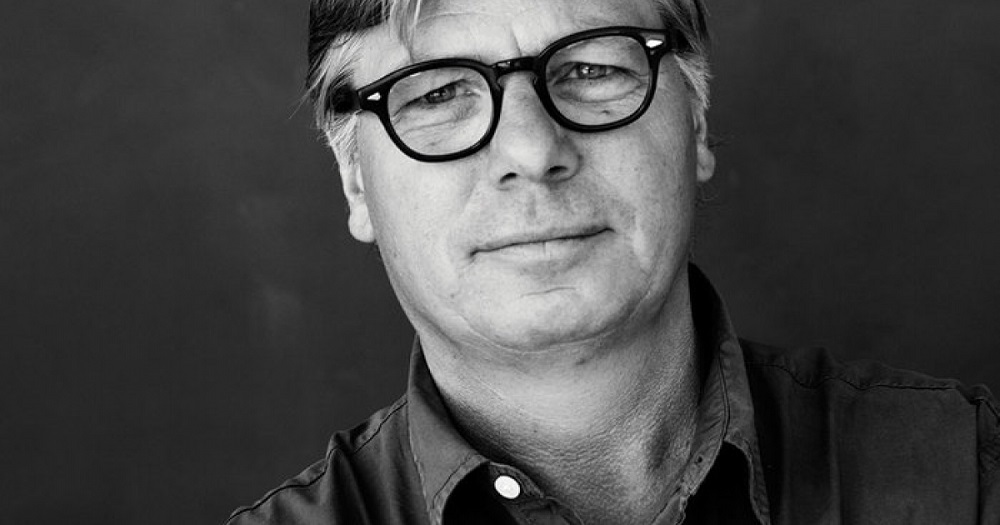 Peter Sisseck, Pingus
However, it would be an exaggeration to claim that Albillo has played a major role in this evolving story. But changes are afoot: winegrowers take it more seriously as a mono-varietal style. Moreover, Albillo (Real and Mayor) now has acolytes all over Spain; Pingus owner Peter Sisseck has said that he'd like the authorities in Ribera del Duero to allow more Albillo into the region's signature export. "Red wine doesn't have to be all black to be good," said Sisseck in 2015. "Albillo can add some lovely aromatics to an already great wine." Vega Sicilia owner Pablo Alvarez is reportedly fond of the grape and encourages a small percentage in Unico, its flagship cuvée.
Meanwhile, the country's trend-setters are starting to produce seriously good varietal Albillo, often in unlikely conditions. The spectacular slate and granite slopes of the Sierra de Gredos have proven their worth as an ideal terroir for bush vine Grenache, yielding silky wines that resemble Pinot Noir in their structure and finesse. However, Albillo also performs admirably in this corner of Castilla y Leon, situated west of Madrid. The best whites currently being made at the foot of the Gredos mountains (cold winters and hot summers) are rich and open, with attractive notes of citrus and apricot on the palate. It is a shame that volumes and international awareness remain very low.
Of course, that fact has not discouraged pioneers like Marta Gomendio from planting more Albillo in the arid plains of Castile. Marta founded a boutique winery, Ermita del Conde, in 2006. It is situated east of Valladolid, outside the Ribera del Duero appellation boundaries. As a result, Marta was able to obtain several parcels of exceptional old bush vines – a desirable mixture of Tempranillo and Albillo. They are planted on calcareous soils at very high elevations (over 900 meters), ensuring that acidity is retained even during the hot baking summer. After hand-harvesting her organically-farmed crop, Marta prefers a gentle fermentation in a mixture of stainless steel and 3000-liter oak vats, with regular lees stirring for at least 12 months.
The result is Ermita del Conde Albillo Centenario. It is arguably Spain's flagship premium Albillo white – an example for others to follow. So what can you expect? In two words: silky deception. The wine's pale color belies its concentration and structure, with a beautiful nose of white flowers, apricot, almond, lemon peel, and lime. The palate is no less impressive – an enticing marriage of Viognier-like texture and expressive tropical fruit, with honeysuckle and butter on the finish. It may be naive to hope that Marta's unprecedented success will inspire a critical mass of producers to market a varietal Albillo label rather than allowing the grape to become 'lost' in the country's various Tempranillo wines. After all, a poster child for Albillo's untapped potential has been circulating for over a decade. All we can do is implore more Spanish winemakers to take a closer look. Despite its relative anonymity, Albillo is worth getting involved with.
Key producers of Albillo wines: