Margaux Wine Region Guide
Where Majestic Châteaux Meet the Irresistible Allure of Bordeaux's Most Beguiling Red Nectar
EXPLORE ALL OUR BORDEAUX WINE REGIONS GUIDE
Introduction
Margaux. The very mention of this venerable region conjures up some of the most powerful imagery in Bordeaux – of stately châteaux, captivating perfume, and long-lived wines of incomparable finesse. Driving through the region, you will be suitably impressed by Château Palmer's grandeur, Château Margaux's majesty, and the moated Château of Issan. It also boasts about one-third of all the classified growths in Bordeaux; its reputation for producing exquisite red wine is appreciated worldwide.
Of course, like all appellations, Margaux boasts prestigious châteaux, underwhelming estates, and properties representing real bargains – Château Angludet springs to mind. Yet Margaux is seldom cheap, and the wines can turn out thin in poor years. In good and great years, however, all the stories about the virtues of Margaux are justified. There is a haunting delicacy about archetypal Margaux and intoxicating perfume that can make it the most beguiling claret of all. There isn't a connoisseur alive who can resist a glass of this red nectar.
Winemaking and regional classifications
Critics can always spot Margaux in blind tastings. Just one deep sniff, and you're in heaven: Margaux is the most seductive and fabulously perfumed of all the Bordeaux wines. Mature vintages of the classified growths, greatly in demand, showcase aromas of violets, mushrooms, truffles, and cedar. Younger wines (unless the vintage was disastrous) offer a cocktail of red fruits knitted together with stylish oak and a balanced and harmonious palate of concentration and profundity. The vast majority of red wines contain a high percentage of Cabernet Sauvignon, complemented by Merlot and smaller amounts of Cabernet Franc and/or Petit Verdot. Maturation in barrique is a key part of the winemaking culture in Margaux: a Grand Vin that does not spend time in wood is unheard of. For example, Château Margaux ages its red wines for 18 to 24 months in new medium-toast barriques, periodically racking to aerate the wine gently. It is then blended and bottled.
Historically, critics regarded Margaux's wines as lighter than those of regions such as Pauillac, but this is misleading. Yes, the wines have finesse, but that does not mean they lack density; they are perhaps less powerful than some Medoc wines, but that does not make them lighter or less long-lived. Tasting superlative vintages of Château Palmer and Margaux from the 1950s is a testament to their longevity and structure; Cru Classe Margaux can be cellared with confidence for at least 15-20 years.
White wines are largely unknown here, although Château Margaux makes an excellent, costly white wine called Pavillon Blanc. Yet this is not a recent innovation: the Château has records of a Sauvignon Blanc made at Margaux in the 1800s. Over 12 hectares of Sauvignon are planted at the estate – no Semillion – and cropped at low yields. Matured in a varying percentage of new oak with lees stirring, Pavillon Blanc is a unique expression of this adaptable variety. It is a powerful wine, full-bodied and boldly flavored. Rich, honeyed, and incredibly complex, it is the antithesis of unoaked Sancerre. Unsurprisingly, it sells out quickly upon release.
Geography and terroir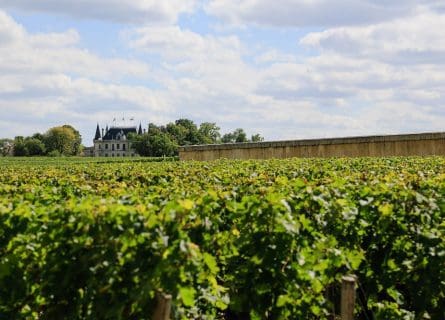 Margaux is the first of the prestigious appellations encountered in the Medoc – arguably Bordeaux's most famous vineyard. The Medoc is the geographical name of the peninsula stretching northward from Bordeaux to the remote port of Le Verdon. A coastal strip running up the eastern side of the peninsula is where most of the Medoc's vineyards are situated; Margaux's appellation boundaries cover about 5 miles from one end to another, spread across several villages with some 1530 hectares under vine. Today, the average production is roughly 8.5 million bottles yearly, depending on the vintage. Aficionados have long regarded Margaux as one of the greatest – if not THE greatest – Bordeaux regions, producing red wines of unrivaled finesse and perfume.
But what exactly is the secret to Margaux's internationally renowned elegance? Refined tannins and brisk acidity define these exquisite reds. "The terroir, of course," local winemakers will chorus, and it's true that Margaux's soils are probably more diverse than in any other sub-region of the Medoc. Margaux's soil is the thinnest and most gravelly in the Medoc, so that vines may root up to 23ft deep for a steady but meager water supply. But the gravel itself, the defining soil type of Margaux, is also varied, with quartz pebbles in some spots and infusions of sand in others. Also, some areas have bands of clay and layers of limestone.
Nevertheless, the significant presence of gravel and stone deposits enables the grapes to ripen between 3 and 5 days earlier than the more northerly Pauillac. Proximity to the Gironde estuary is also crucial in the region's terroir – vineyards closer to the Gironde tend to ripen sooner.
There are also real variations within the appellation. It is said that the sub-region of Cantenac has the poorest soils of Margaux, which typically produces wines with lovely aromatics. In contrast, Margaux's commune, having somewhat richer soils, delivers more powerful and structured wines. Yet it is equally true that most properties, the legendary Château Margaux included, have vineyards in various parts of the region, making overt generalizations about communes and their characteristics difficult. Indeed, it's more important to look at differences in grape varieties, technique, and tradition rather than soil changes to try and explain the differences between the châteaux.
The lowdown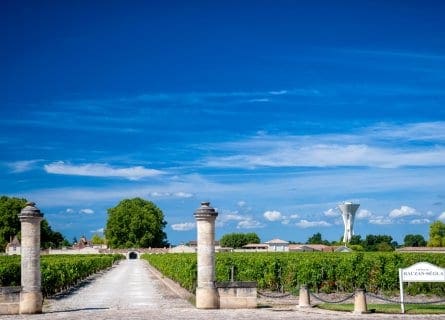 Margaux has become an unstoppable force because of its glamorous image, superlative quality, and international cachet. Even the less-regarded properties, such as Château Lascombes, are now making structured and perfumed red wines of real class; the announcement that Ornellaia's former winemaker Axel Heinz had been appointed CEO of Lascombes was met with great excitement in Bordeaux. One of the most talented and passionate oenologists of our time, Heinz is sure to propel this underrated Second Growth to new heights.
Yet Margaux's history as a fine wine producer is more complex than its neighbors. Indeed, enthusiasts may be surprised to learn that this iconic region suffered a real decline in the 20th century due to a combination of hubris and lack of investment. Many classified estates, including Margaux, underperformed in the 1970s and 80s, producing green, dilute, and acidic wines. Of the great regions of the Medoc, Margaux was the most likely to disappoint. As the late Paul Pontallier of Château Margaux once observed: "It is true that the winemaking became somewhat lackluster in the 1970s, when the Ginestet family owned Margaux. But look – a lot of properties were suffering during this period; there was a recession and a slump in demand; very few owners had any reason or means to properly invest in the vineyards and winemaking. The transformation of Bordeaux's fortunes between then and today is nothing short of remarkable."
Many critics agree that Margaux has made enormous progress since that dark period. Part of the problem was excessive yields – overcropping inevitably leads to harsh, acidic, and vegetal wines in a maritime climate like Bordeaux. However, the generation that emerged in the late 1900s, led by Nathalie Schyler, Henri Lurton, and Paul Pontallier, transformed Margaux's reputation within a decade. They stopped machine harvesting and the excessive use of pesticides; yields were substantially lowered, and winemaking equipment was completely overhauled. The result was a dramatic surge in wine quality and a reputation restored. Margaux has not looked back since.
Facts & Figures
Key wine styles
Elegant and aromatically expressive red wines; a tiny volume of white
Average annual production
8.5 million bottles per annum
Approximate number of wineries
Margaux gastronomy
Although Margaux's red wines are celebrated worldwide, the region is not brimming with enticing restaurants. Therefore, most visitors tend to return to Bordeaux, where countless brasseries and bistros proliferate in the city's historic center. On a warm summer's evening, there is nothing better than dining al fresco in Chartons – a hip district north of the center – where fresh Atlantic oysters, mussels, salt marsh lamb, and the always welcome Entrecote à la Bordelaise await. Today, Bordeaux fully deserves its reputation as a beacon of high gastronomy in France. Prepare to salivate.
Bordeaux Gastronomy Guide: Read more
Explore the fascinating history of Château du Tertre in Bordeaux's Margaux region. Discover prestigious wines, VIP tastings, and enchanting orangery. Plan your trip! Read more
Explore Château Kirwan in Médoc, Bordeaux. Historic estate, visited by Thomas Jefferson, produces powerful Margaux wines. Plan your trip today! Read more
Experience Chateau Margaux's Majestic Transformation: Powerful Terroir, Unforgettable History, and Irresistible Wines Await. Plan your trip! Read more
History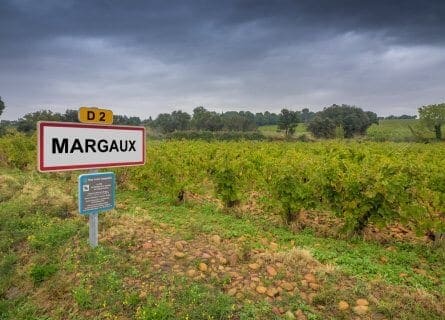 Viticulture in France dates back to pre-Roman times. However, the Romans disseminated the culture of the vine in Bordeaux, propelling winemaking to great heights after their conquest of Aquitaine in 56 BC. Historians believe that in addition to planting vines in Graves (a district south of Bordeaux city), the Romans explored the southern reaches of Margaux as well; much of the wider Medoc region was swampland until the 17th century. Nevertheless, the Roman poet Ausonious described this corner of the peninsula as 'Marojallia '– a property that operates today that goes by the same name. Bordeaux was a prosperous city in the Western Roman Empire for over four centuries until rival civilizations' encroachments led to anarchy and chaos in AD 476.
In the aftermath of the Fall of Rome, the Frankish Merovingian dynasty seized power during the Dark Ages, maintaining a semblance of order until the succession ended in the 10th century. Yet, in the 1100s, a union between Eleanor of Aquitaine and King Henry II of England saw Bordeaux's wine trade prosper again. Flagons of claret (an English term for red Bordeaux) were consumed in the inns and taverns of London during the Middle Ages, although most wines were not produced in the Medoc. Indeed, Margaux existed as a mosquito-ridden marshland until Dutch Engineers, invited by the French, arrived in the 17th century. Led by the great engineer Conrad Gaussen, they installed drainage channels in the Medoc, turning swampland into prime vineyard real estate. As the land dried, gravel-rich soils were soon planted to red and white varieties, including Malbec (hardly used today in Margaux), Carmenere, Merlot, and Cabernet Franc.
By the 1700s, Château Margaux was established as one of the most sought-after wines of Bordeaux. The vineyards were developed by the d'Auledes family, who were the owners in the mid-17th century. During his famous tour of Europe, US President Thomas Jefferson was hosted at Margaux, describing it as one of the world's great wines. The number of estates in the zone continued to increase as Margaux became the toast of Europe's aristocracy. After the seminal 1855 classification, few were surprised when Château Margaux was selected as one of four First Growths of Bordeaux – Château Mouton Rothschild, originally a Second Growth, was promoted in 1973.
Sadly, the phylloxera louse arrived in Bordeaux in 1869, destroying over 100,000 of the entire region's 170,000 hectares. The only viable solution was to regraft European vines onto resistant American rootstock; traditional varieties like Malbec and Carmenere were sidelined during the replanting program of the early 1900s, replaced with Merlot and Cabernet Sauvignon. Today, Margaux's leading châteaux are in high demand and loved by collectors and connoisseurs worldwide. Seldom brash and over-extracted, Margaux represents Bordeaux at its most refined.
Nearby Charming Towns and Cities
Further Reading: Discover More Related Blog Content
More information
If you would like us to customize an exclusive luxury tour, contact us and let us know your travel plans. We offer luxury food and wine tours for private groups of a mininium two guests. In addition, all of our private, chauffeured tours are available year-round upon request.
Cellar Tours
Welcome to Cellar Tours, the premier Luxury Travel Specialist since 2003. Our goal is to provide you with the ultimate food and wine vacation experience, with exclusive Mercedes chauffeured tours that showcase the best of local cuisine and wines.
Our team specializes in crafting bespoke, custom-designed vacations, events, and incentives tailored to your unique tastes and preferences. Travel is not just about seeing new places - it's about creating unforgettable memories and indulging in the finer things in life.
As members of Slow Food, OTAVA (Travel Agency Association in Spain), and the IACP (International Association of Culinary Professionals), we promote sustainable tourism and support local communities. We work closely with top-rated hotels, restaurants, and wineries to provide you with the highest level of service and attention to detail.
Whether you're planning a romantic getaway, a family vacation, or a corporate retreat, let Cellar Tours be your guide. With our passion for food and wine, extensive knowledge of local culture, and dedication to exceptional customer service, we're confident we can exceed your expectations.
Contact us today to start planning your dream vacation – we can't wait to hear from you!