Thinking of Buying Wine While in Bordeaux?
Bordeaux is more than a wine. It is an interconnected universe of interests, all focused on producing the finest red and white wines in the world. An army of growers, winemakers, researchers, cellar masters, owners, global investors, and consultants dedicate their lives to transforming grapes into a glorious wine. Wine and wine alone – the pleasure it gives, the wealth it generates – is the focus of this relentless labor and attention.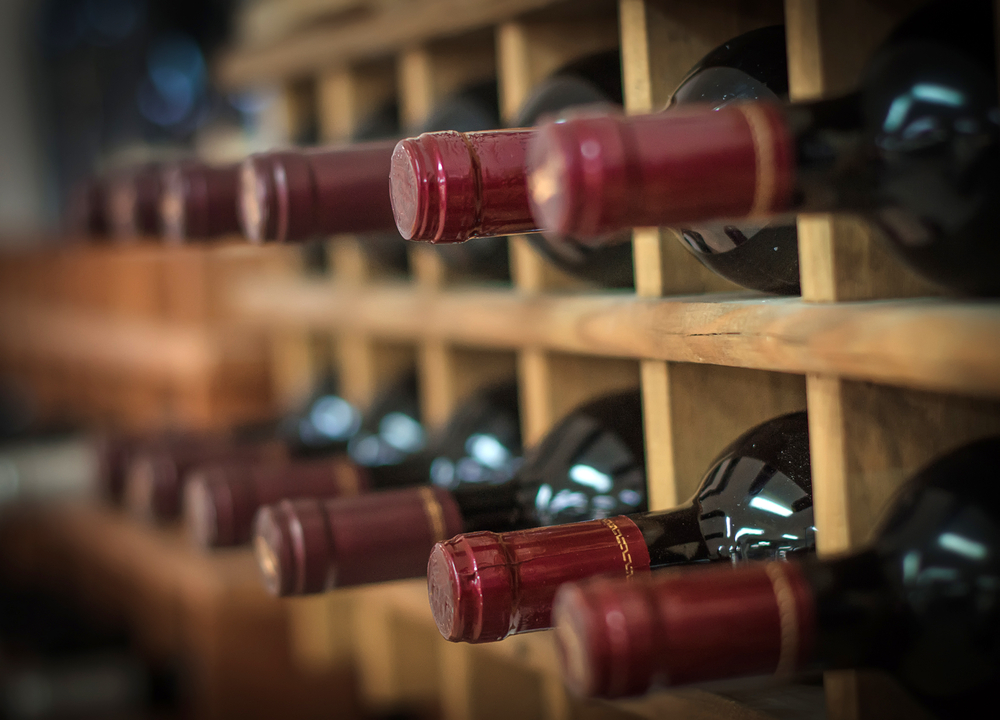 Indeed, from the earliest times, Bordeaux and its wines were internationalized. The Romans, as so often, were the first to plant vines, probably in the first century BC. Over the centuries, the wines of Bordeaux became more and more renowned; from 1152 until the mid-fourteenth century, the major ports of Bordeaux were in English hands. Privileges were granted to the outskirts of the city, where most of the vineyards were planted, placing their products ahead of the queue of other wines passing through the port of Bordeaux. This gave them a tremendous head start on international markets – today, you'll encounter bottles of Lafite and Latour across the world, from Beijing to New York. They have beguiled the palates of generations of wine drinkers; their names are legendary. And so it is little wonder that for discerning oenophiles, Bordeaux is considered a Mecca of wine tourism. Many visitors come to this corner of France each year, hoping to capture a glimpse of their favorite chateau and procure some bottles to take back home.
Yet, for many decades, Bordeaux couldn't have cared less about the visitor. Traditionally the winey was sold directly to negociants (merchants), via courtiers (brokers) who acted as middlemen. Currently, there are more than 400 negociants active in Bordeaux.
The strength of the negociants lies in their diversity; some specialize in the domestic market, others in export markets like the US, others in sales to supermarkets, and others deal with top restaurants and private customers. The major drawback of this unique commercial system, known as the Place de Bordeaux, is that the chateaux owners forgot about their final customers. Nobody ever gave much thought to that ephemeral creature, and doors remained closed to the general public. A warm welcome was not on the cards.
Can I Buy Direct from the Winery?
Of course, things had to change. 21st-century Bordeaux is now alive with wine schools, museums, tasting rooms, and luxury hotels. Famous chateaux such as Pichon Longueville happily welcome visitors and, most importantly of all, are starting to dabble in direct sales. Whereas the word 'direct sales' used to be considered profane in Bordeaux, today, a growing number of properties will allow visitors to buy wines directly from their cellar doors. A recent trip to the magnificent visitor center at Pichon Longueville saw many visitors from the US being given tours and then purchasing a bottle or two of the Grand Vin. Of course, such sales are a tiny drop in the ocean, but it is encouraging to see how much things have changed over the past 15 years. Other famous chateaux that sell direct include Chateau Smith Haut Lafitte, Ormes de Pez, and Chateau Lynch Bages.
Nevertheless, Bordeaux has over 5000 chateaux, and most classified growths still prefer to do business with the negociants. Moreover, very few negociants, even today, will sell to tourists on vacation. All of this means that aficionados on vacation in Bordeaux should seek out the many excellent wine boutiques as their first port of call. We've listed our favorites below:
Join Cellar Tours for a Private Luxury Wine Tour of Bordeaux's best vineyards, dine in the top local restaurants and your own private chauffeured Mercedes
Wine Shops in Bordeaux City Center

Bordeaux Magnum
Address: 3 Rue Gobineau, 33000 Bordeaux
Website: bordeaux-magnum
A Mecca for aficionados of top-end claret, this wonderful shop offers rack upon rack of Bordeaux wines, everything from the affordable and generic to the lavishly expensive and extremely rare. It is also very conveniently located in the center of Bordeaux and run by a lovely team of friendly, multilingual staff. A must-visit for anyone in love with the grape.
---
L'Intendant
Address: 2 Allées de Tourny
Website: www.intendant.com
A veritable institution, there are few tourists who haven't at least heard of L'intendant. Quite apart from their range of Bordeaux wines being unbeatable, the main attraction is the spectacular spiral staircase climbing four floors, surrounded by cylindrical shelves holding more than 14,000 bottles of regional wines. Staff are helpful and multilingual – welcome to your Bordeaux wine paradise!
---
Wine Corner
Address: 44 Rue Vital Carles, 33000 Bordeaux, France
Website: www.wine-corner.fr
Wine Corner may not be able to compete with other stores in terms of size, but it more than compensates with the warm welcome you'll receive from the owners. Their knowledge of Bordeaux's best-value wines is unparalleled, ensuring that visitors always leave with a bargain.
---
La Vinothèque
Address: 8 Cours du XXX Juillet
Website: www.vinotheque-bordeaux.com.
Situated in the most picturesque part of Bordeaux is an iconic destination for any wine lover – La Vinothèque. Inside these walls, you'll discover over 2000 different brands of wine, Champagne, and spirits from Bordeaux and elsewhere. They also offer free tastings every Saturday throughout the year and have an incomparable treasure trove of local knowledge.
Wine Shops in Medoc Region
La Winery
Address: Route du Verdon – Rond Point des Vendangeurs
Website: www.winery.fr
A first for France, Philippe Raoux's La Winer,y is a glass and steel wine center that stocks over 1000 different wines and offers an innovative tasting, whereby your signe oenologique ( wine sign) can be determined. A bit out the way from the center of Bordeaux, La Winery is well worth a look.
---
Les Vignerons d'Unimédoc
Address: 14 Route de Soulac, 33340 Gaillan en Médoc
Website: www.unimedoc.com
Another hot ticket in the Medoc, Les Vignerons d'Unimédoc, is one of the best value places to buy wine in Bordeaux. The staff here are friendly, and their range is unbeatable.
Wine Shops in St Emilion

Maison du Vin
Address: 1 Place Pierre Meyrat, 33330 Saint-Émilion
Website: www.maisonduvinsaintemilion.com
St Emilion's sloping streets and squares are lined with about 50 wine shops – one for every eight of the old city's residents. However, we'd argue that the best value is the Maison du Vin, which is owned by the 250 chateaux whose wines it sells at cellar-door prices. It also has a free aromatic exhibit and sells specialist publications.
---
Bordeaux Classique
Address: 15, rue de la Porte Bouqueyre, 33330 Saint Emilion
Website: bordeaux-classique.com
Another highlight of visiting this gorgeous medieval town Bordeaux Classique's talented team of staff know their stuff! The range and depth of their stock are unparalleled, as are the rare and exclusive vintages they've accumulated over the years. A legend even among St Emilion's plethora of wine stores.
---
Vignobles & Chateaux
Address: 1 & 4 rue du Clocher, 33330 Saint-Emilion
Website: vignobles-et-chateaux.com
Vignobles & Chateaux is an excellent wine store that covers all the bases from fine & rare to affordable everyday claret. The level of knowledge and service is formidable – advice is offered without a hint of pretension, and their team understands that everyone approaches wine at their own pace. One of the best in Bordeaux.
Top tips on buying Bordeaux during your vacation
Why buy Bordeaux wines during your vacation when most major world cities have stores that sell a wide range of brands? The main reason is choice: you'll find scores of older/rare wines that most global retailers probably won't stock, and often the prices can be very favorable, particularly if you buy directly from the chateaux. Yet despite the allure of buying prestigious vintages after a glorious day's wine tasting, there are a few things to be aware of before handing over any money.
Firstly, remember that the final case price quoted rarely includes shipping costs if you've asked the retailer to send the wines to your residential address. Sounds obvious, but we repeatedly hear of consumer confusion regarding shipping costs, so it's best to confirm the additional financial burden of shipping your wines before any money changes hands. Another key thing for you to consider during the buying process is whether you are buying for pleasure or investment. Purchasing wines destined for the dinner table gives you more options and freedom. For starters, you don't have to limit yourself to the most famous names – Ausone, Angelus, Cheval Blanc, Haut-Brion, Lafite, Latour, Le Pin, Margaux, Mouton Rothschild, Palmer, and Petrus – and you can explore equally memorable, but cheaper Bordeaux wines. Some real bargains can be obtained for the buyer who simply wants to enjoy their purchases.
Top Vintages
However, if your sole motivation is to make a return on your investment, you'll need to limit yourself to the wines listed above. Of course, certain vintages attract far higher prices than others – The following are the most celebrated older Bordeaux wines of the last 55 years:
2015, 2010, 2009. 2005, 2000, 1998, 1990, 1989, 1982, 1961, 1959
In contrast, vintages such as 2007, 2011, and 2013 are generally considered to be weaker years, but that can often mean better prices. Top chateaux make good wines every year, although there is no denying the 2009 and 2010 vintages are truly spectacular and attract the highest prices.
Beware of Counterfeit Vintages
But most importantly, always exercise caution when buying older wines. Faking of old vintages, especially of Bordeaux wines, is becoming increasingly common, and there's often no comeback if the prized bottle of Lafite you've purchased turns out to be vinegar. Ensure your retailer gives you an overview of your consumer warranty and rights. The alarm bells should ring if it looks like all aspects of the bottle – cork, capsule, label, and glass – were not aged together. After say, 25 years, there should be some oxidation of the label. After spending over two decades in a dusty cellar, the capsule and the cork will not look youthful. Also, give particular attention to the ullage levels – the air space between the cork and the liquid – as older bottles should have a bigger space between the cork and wine.
Finally, always keep a cool head – it's easy to fall foul of vacation fever and spend far more than you anticipated. Few wines qualify as one-of-a-kind, and the wines you want are undoubtedly available at other merchants worldwide or online.
Related Blog Posts: