Brunello di Montalcino, despite some stiff competition from the newer firmament of self-styled "Super Tuscans," has comfortably retained its title as Tuscany's finest and most lauded wine. At its best, it is a wine like no other in the region: dense, elegant, and extremely long-lived. Its signature scent and flavor have made it a darling of collectors and connoisseurs worldwide – top Brunello fetches considerable sums comparable to Cru Classe Bordeaux. The secret to its magic is, as ever, the unique terroir; situated far south of Florence in southern Tuscany, the prized Brunello vineyards enjoy a climate that is hotter and drier than any other major zone. This typically produces bigger, more muscular, and structured wines than, say, in the  Chianti region. By law, DOCG Brunello di Montalcino must contain 100% Sangiovese and cannot be released until the 4th year after the harvest – an extra year's pre-release aging allows the wine to adopt the designation Riserva.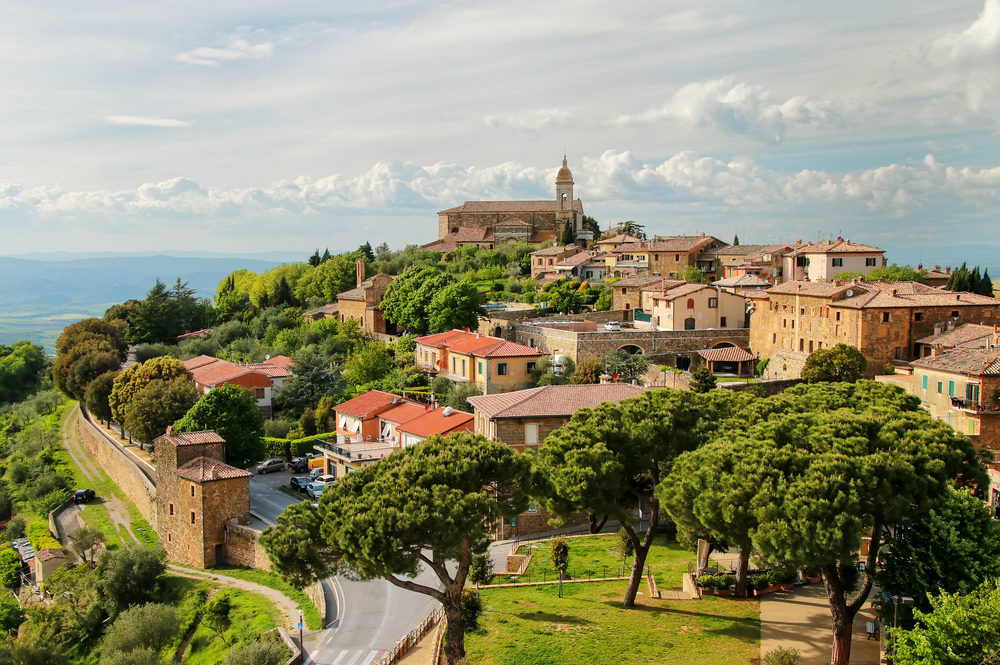 However, the region has not stood still; there have been recent attempts, for example, to allow the introduction of international varieties in the blend, although they were thwarted. And a good thing too, if you ask us, for the magic of Brunello lies in the singular aroma of ripe Sangiovese; minerals, violets, cherry, and black plum all vie for your attention. It is simply exquisite.
Today, an increasing number of winemakers produce world-class examples; some of the most structured and age-worthy Brunellos come from the higher ridges at 400-500m above sea-level, which helps to moderate the intense summer heat and main freshness in the wines. And like Burgundy, a growing interest in single vineyard sites or crus is continuing to emerge, the most famous being vineyards planted around the hill of Montosoli. But, ultimately, it comes down to the skill of the producer, and here Brunello di Montalcino is blessed; some of the finest, brightest, and most dynamic winemakers are found in these vineyards. We have selected our favorite wineries for you to enjoy below; also, check out Cellar Tours Luxury Brunello di Montalcino Wine Tour.
1. Altesino – Brunello di Montalcino Montosoli
Altesino is one of the most well-established and well-respected sources of Brunello today. The property has a long history, although it now finds itself under the same ownership as Caparzo, albeit maestro director Claudio Basla continues to run the show. All the estate's wines are excellent; the most lauded of all is the single vineyard Montosoli. However, the regular bottling also shows great depth and class: full, ripe, meaty, and approachable soon after release. The Riserva adds an extra dimension of complexity, but the cru Montosoli that collectors really drool over is a wine of immense depth and power. The vineyards are located in a particularly favored sub-zone in the northern part of Brunello. Made only in top years, it adds concentration, depth, and finesse to an already remarkable wine. Take our advice, try to find the 2001 vintage, if you can. It's outstanding.
Website: www.altesino.it
---
2. Casato Prime Donne – DOCG Riserva Brunello di Montalcino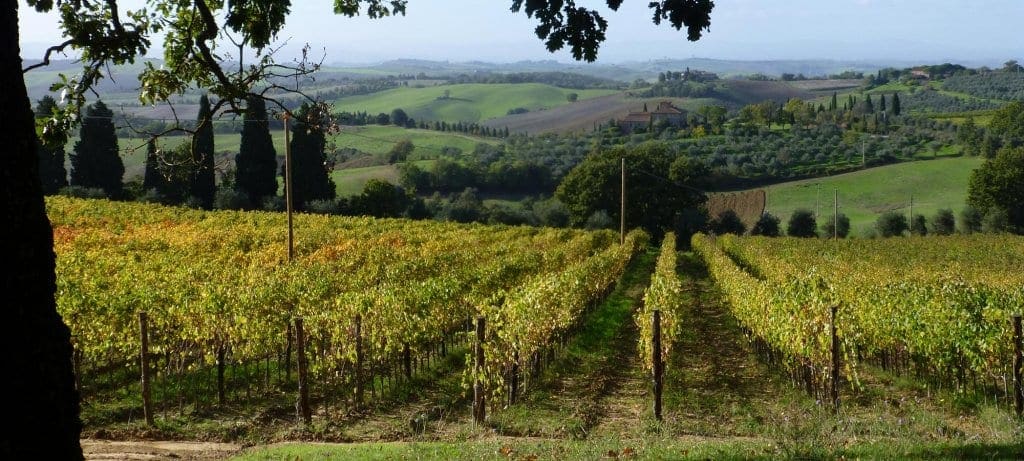 This wonderful 40-hectare property produces a stellar Brunello di Montalcino from 16 hectares of choice Sangiovese vineyards. The entire team is composed of women, headed up by the dynamic duo Donatella and Carlo Gardini. All the wines are fruit-rich, expressive, and well-balanced. The Prime Donne selection adds that extra dimension of weight and structure and should be cellared for at least 3-5 years. But, it is the monumental Riserva that we get really excited about, recent vintages have been on superlative form, and the wines at Prime Donne get better and better. Expect a vibrant, structured, and chewy style suitable for extended aging. The only problem is, no one ever has that kind of patience!
Website: www.cinellicolombini.it
---
3. Casanova di Neri – Riserva Cerretalto Brunello di Montalcino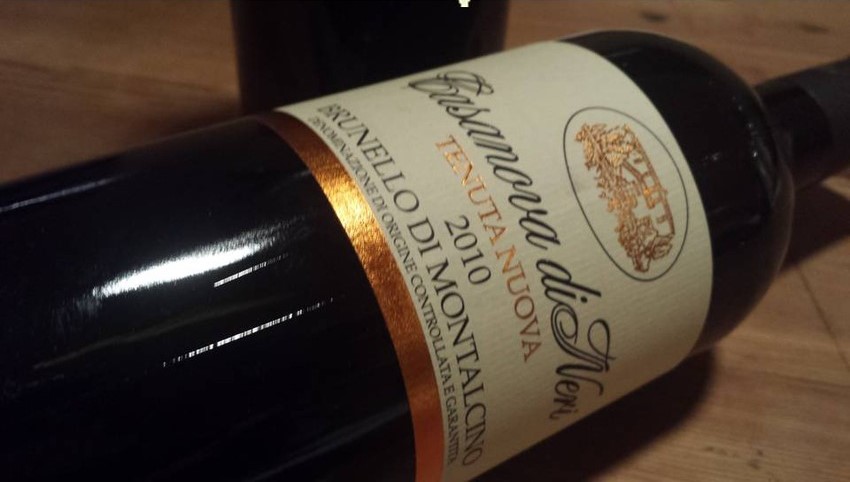 One of Brunello's newer breed of stars, Giacomo Neri, has worked extensively with the consultant Carlo Ferrini to produce rich, stylish, and meaty Brunello, now much-loved by connoisseurs globally. The winemaking merges the best elements of innovation and tradition – there is new French oak in addition to the large botti – but this only enhances the structure and flavors. They make an excellent regular Brunello and a deluxe Cuvee, Tenuta Nuova, from over 27 hectares of vineyards spread across various select sites in the region. We love the powerful and concentrated Riserva Cerretalto, which seduces with its potent aromas and lush, complex palate, offering plum, damson, red cherry, and spices. One of the top (and most expensive) Brunellos on the market today.
Website: www.casanovadineri.it
---
4. Il Palazzone – Riserva Brunello di Montalcino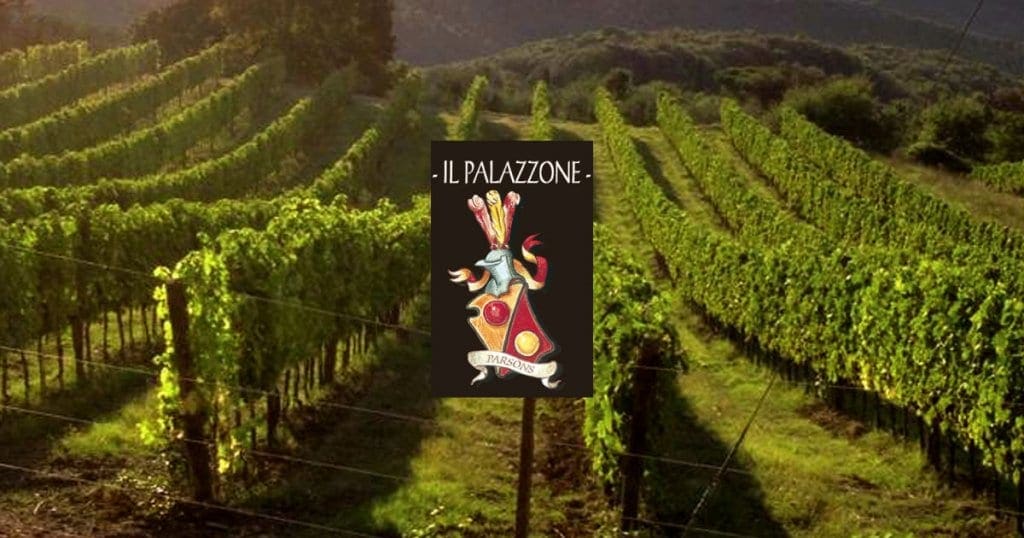 Owned by the former CEO of Time Warner, Il Palazzone has gone from strength to strength since it was acquired by the dynamic Richard Parsons, an American with a keen eye for a good investment. He wasted no time producing one of the very best modern style Brunellos – deep, powerful, and exotic. Only half of the vineyards belonging to this high-altitude estate qualifies for Brunello production; winemaker Mario Bollag produces wines with real density and extract, the star being the expensive and classy Riserva. Bollag uses only the finest grapes in the best years to forge a wine of unrivaled depth and potency: lush, rich, and oak-influenced; the wine also displays the classic Brunello characteristics of savory, herb-and-spice flavors and aromas. A superb example of what can be achieved in this venerable region.
Website: www.ilpalazzone.com
---
5. Silvio Nardi – Brunello di Montalcino Vigneto Manachiara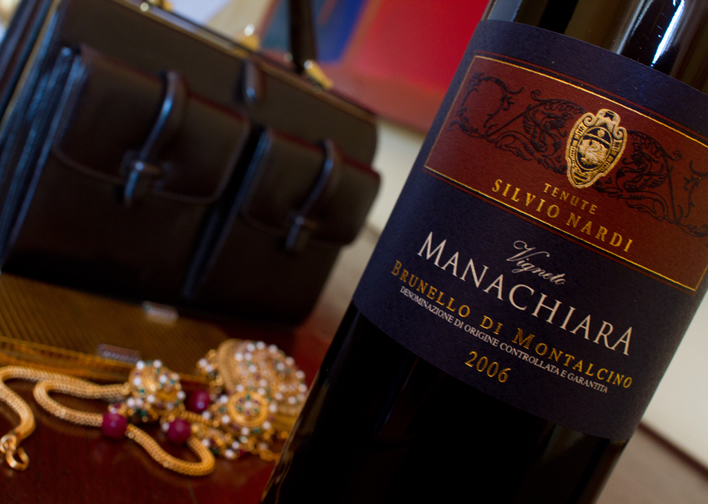 There can be little doubt that Nardi belongs to an elite of Brunello producers, renowned for their slavish approach to quality in the pursuit of perfection. With over 80 hectares of vineyards and Bordeaux's Professor Yves Glories' expertise, standards are now impeccably high at this wonderful estate. The regular Brunello is, of course, superb, made in a way that allows the fruit to shine at a relatively young age, but with a powerful structure that means there is never any rush to drink wines from a top vintage. This team's prowess is undoubtedly best demonstrated by the single-vineyard Brunello Manachiara, which is an outstanding wine, showing tremendous depth, complexity, and class. An icon of top-notch Tuscan winemaking.
Website: www.tenutenardi.com
---
6. Siro Pacenti – Riserva Brunello di Montalcino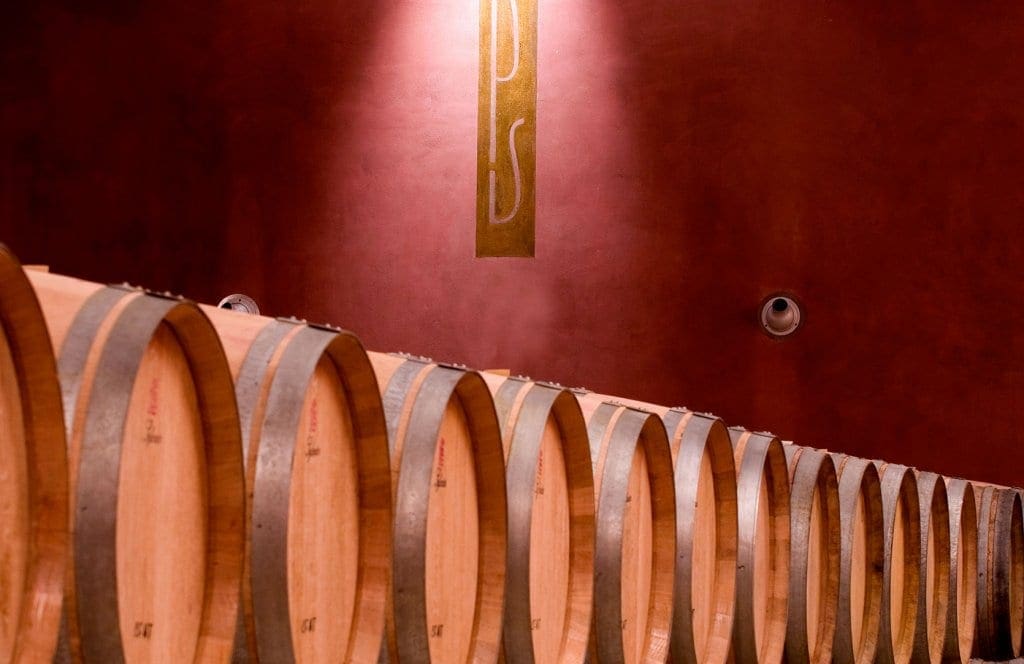 Giancarlo Pacenti is one of Montalcino's greatest winemakers, utilizing his 22 hectares of vineyards to craft a Brunello of superlative quality and style. Recent vintages have all been exemplary. In fact, one could argue that this is a strong contender for the finest Brunello on the market. Pacenti judiciously uses a percentage of new oak to add an extra dimension to the existing marvelous fruit and extract quality. These truly are special wines indeed, which the price naturally reflects! They display richness, breadth, and power, complemented by great length, excellent tannins, and impeccable balance, in a word – perfection.
Website: www.siropacenti.it
---
7. Pian Delle Vigne – Brunello di Montalcino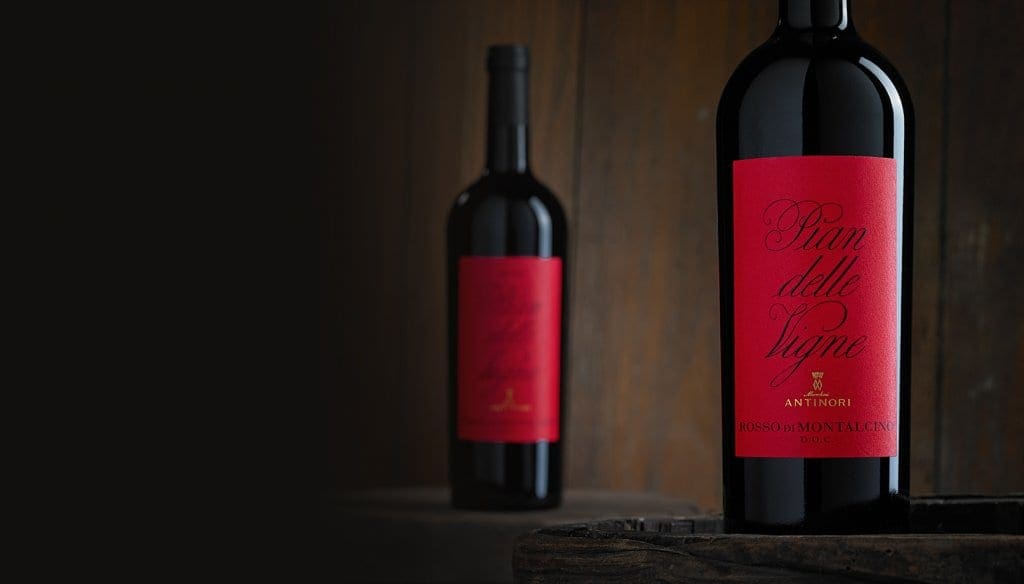 There is arguably no greater source of consistently excellent Brunello than that of Antinori's. It is often said that no family has done for more Tuscan wine than the Antinori family, and this is borne out by the great strides being made at this historic estate purchased by the family in 1995. Their Brunello is produced from over 60 hectares of choice vineyards across the zone. The wine style is very sophisticated if not classically Brunello: the force of flavor strands contrasts to older examples. The fruit could often dry out due to extended periods of barrel aging. Nonetheless, this is one of the region's top examples, the 99 and 2001 vintages being our current favorites.
Website: www.antinori.it
---
8. Piancornello – Brunello di Montalcino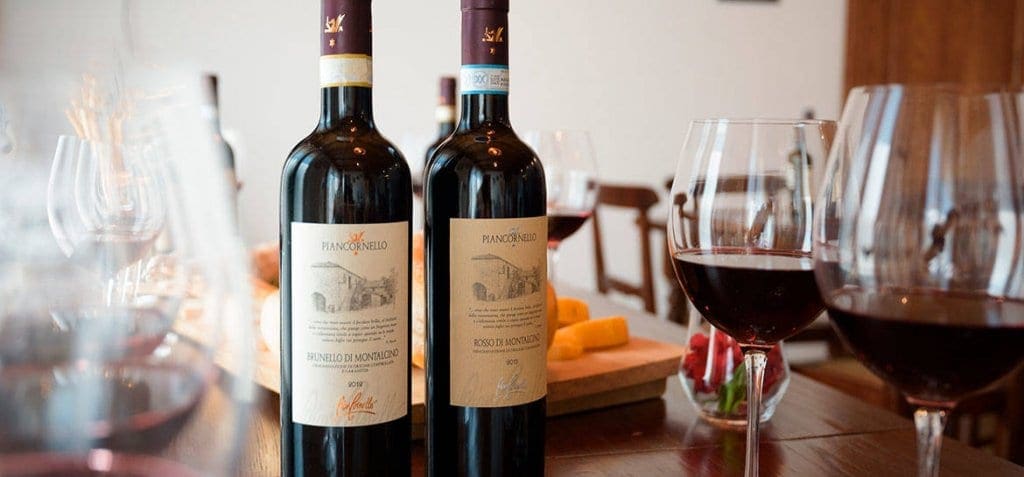 Claudio Monaci is one of Brunello's superstar winemakers, producing consistently great wines at the small estate in the very south of the appellation. Established relatively recently in 1990, the vines are planted in stony, rocky soils which suit Sangiovese down to the ground. And a mixture of terroir and brilliant winemaking is, of course, a recipe for top Brunello; the wines are aged partly in barrique and partly in large oak casks, giving a winning combination of concentration and depth with finesse and vitality. An aged example from a good vintage typically displays all the crushed berry, herb, and earthy spiciness that you could want from a Brunello, that fine tannic structure allowing the wine to age gracefully for at least 10-15 years.
Website: www.piancornello.it
---
9. Pieve Santa Restituta – Brunello di Montalcino Sugarille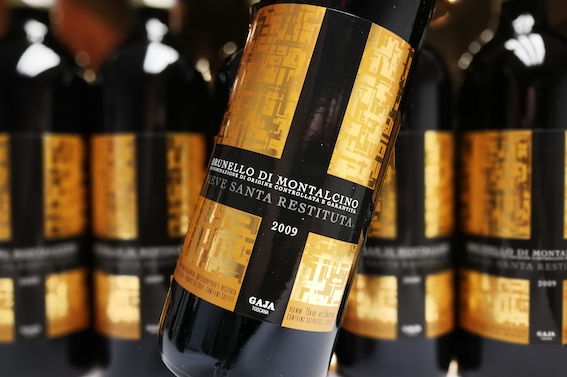 Angelo Gaja is a living legend for his profound, intense, and incredibly complex Nebbiolo wines. In recent years, however, Gaja has been exploring the possibility of making equally superb wines in Bolgheri and Brunello's Tuscan regions, his first venture being this small, wonderfully sized estate in Montalcino. Winemaker Guido Rivella was trusted to make a wine worthy of Gaja's name and exceeded expectations; the single-vineyard Sugarille Brunello is one of the region's finest expressions of a single cru site. In addition to the classic, blended Brunello, a top cuvee made from a superior selection of the best vines. Still, the greatest excitement is to be found in the single vineyard Sugarille. It shows elegance and structure that sets it apart from most other Brunellos. The aromas and flavors are typically pronounced; cedar, spice, and black fruits all vie for attention. It represents, in fact, what great Brunello is all about: elegance and finesse, counterbalanced against a muscular, concentrated wine. Top vintages will cellar for decades.
Website: terlatomontalcino.com
---
10. Soldera – Riserva Brunello di Montalcino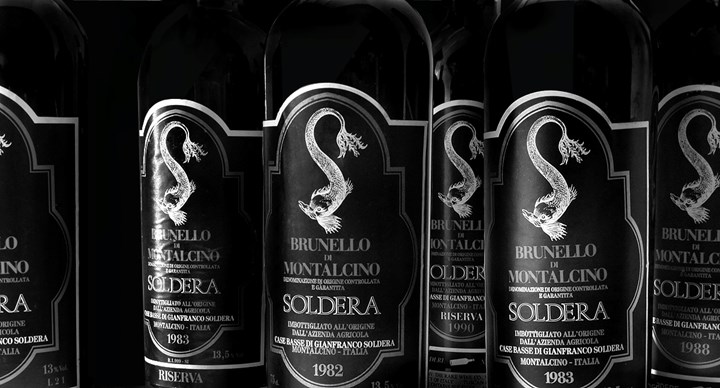 Gianfranco Soldera's remarkable estate produces some of the most expensive and controversial Brunello available today. Sourced from some of Montalcino's most prized vineyards, the grapes are grown organically, with great efforts to maximize fruit quality and enrich the ecosystem. The winemaking is natural, and the wines subject to a long and rigorous maceration that precedes a stay of typically 5 years in large oak botti. The resulting wines are massive in flavor and structured; aged examples show tremendous breadth and complexity, with prices to match. But then, Gianfranco only releases a single Brunello Riserva from the finest vintages and in small quantities, so he can be forgiven for charging a hefty sum for such a magnificent wine. This is a Brunello that every wine lover must try at least once in their lifetime – magnifico!
Website: www.soldera.it
Related Posts