The best of authentic wine tourism: Alentejo
A warm climate, spectacular scenery, and pristine beaches have made Portugal one of Europe's leading tourist destinations, attracting millions of visitors to hotspots such as Lisbon, Oporto, and the Algarve. More recently, contemporary tasting rooms, vineyard-facing restaurants, and eco-friendly hotels have joined the beaches and monuments. So if you're hunting for vinous excitement and discovery, Portugal is hard to beat.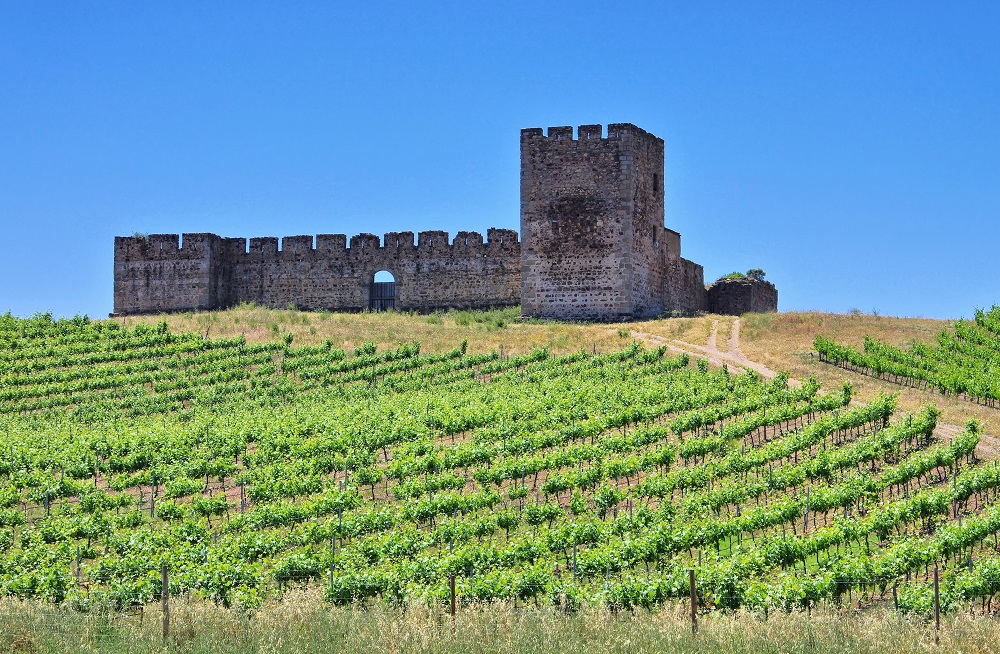 Indeed, for a relatively small nation, Portugal has no lack of regional diversity. Traditionally, most wine tourists head to the majestic terrain of the Douro Valley – the appeal of this venerable region is evident. Yet the home of Port isn't the only option available to discerning sybarites. The Alentejo region, nearly one-third of Portugal, stretches south from the mighty Tagus River to the Algarve. In the 20th century, there was little to tempt the oenophile: Alentejo was the last Portuguese vineyard to receive a major injection of cash – domestic and foreign. However, the transformation of Alentejo into a leading wine destination has not come at the expense of its authenticity and timeless air. Today, much of the landscape is typified by vast rolling plains of olive trees, cork forests, vines, whitewashed villages, and fairytale castles. Meanwhile, the enchanting Roman city of Évora is heaven for history buffs and gastronomes. The only difference is that all this tradition shares a vast space with some concessions to modernity, not least the deluxe spa hotels and winery restaurants that flank the pretty town of Vidigueira.
"There has been a significant rise in day trips from the Algarve to Alentejo wineries. As a result, herdade dos Grous receives many guests daily – just over an hour away from many top resorts. As a result, there is a great deal in Alentejo to tempt you away from Rioja, Bordeaux, and Burgundy – all wonderful destinations, nonetheless! However, we must concede that the welcome – and hospitality – you'll receive has no parallel in western Europe. Unlike certain parts of France (we mention no names!), Alentejo has embraced wine tourism from the get-go; the region's growers understand that to thrive in the modern age, you need to engage and excite your audience. As a result, Alentejo's key stakeholders continue to invest in their tourist infrastructure, attempting to outdo each other with lavish cellar doors and Michelin-grade restaurants.
Moreover, exploring the zone has never been easier: there are now fast road and train links between Lisbon and the south. Granted, Alentejo is some way off competing with Napa Valley and Stellenbosch regarding the sheer volume of hotels and places to visit. But, with a raft of new openings in the pipeline, it's catching up fast!
Top 10 lifestyle wineries
Adega da Cartuxa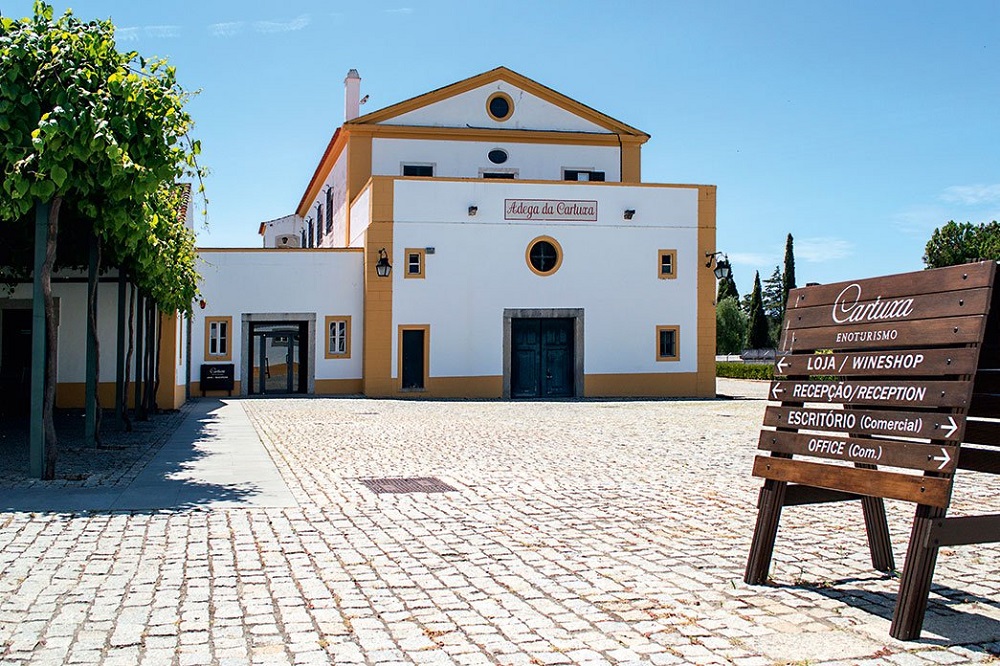 Cartuxa is an essential part of any Alentejo itinerary. Originally a monastery dating back to the 1500s, the estate was purchased in the 19th century by the Eugénio de Almeida family. Over the decades, successive generations have transformed Cartuxa into a premium wine brand with few equals and a major center of wine tourism. Yet the numinous has not been sidelined in favor of modernity – the winemaking premises at Quinta Valbom are adjacent to the catholic monastery. Meanwhile, the graceful and stylish tasting room is found in a former refectory of the Jesuit retirement home. So expect the warmest of welcomes!
website: www.cartuxa.pt
---
Adega Mayor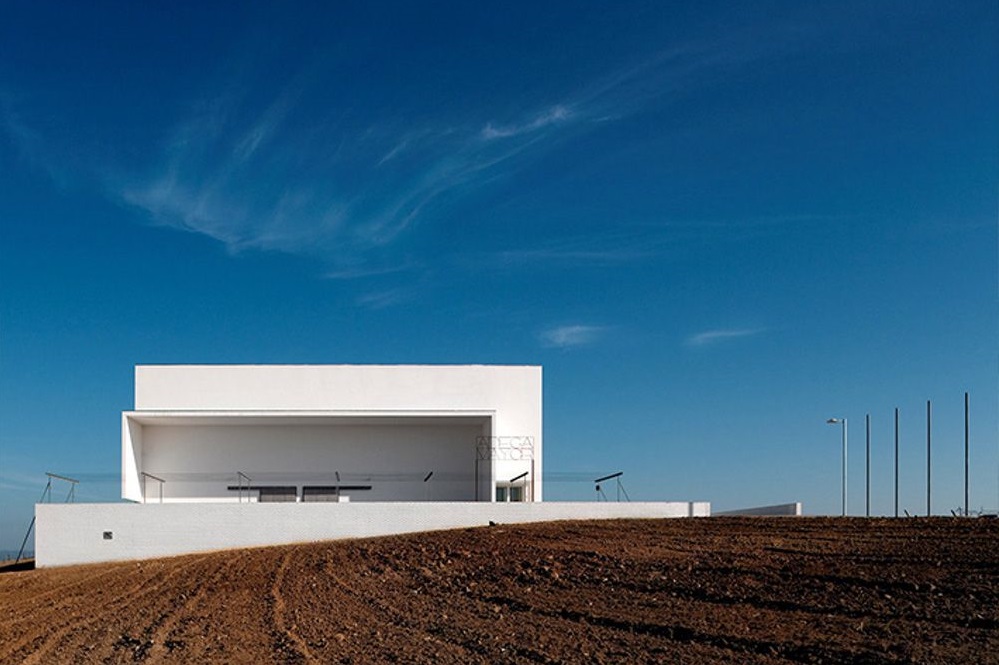 The owners of Adega Mayor have pulled off a remarkable feat, hiring architect Siza Vieira to turn a humdrum building into a whitewashed ode to modern art. However, with its sharp lines and functional aesthetic, this striking winery will not be to everyone's taste. Still, the interior is utterly spectacular, with a centerpiece focused on the expansive and ultramodern barrel cellar. Moreover, the range of wines is excellent, as is the hospitality: Adega Mayor offers a lovely (covered) outdoor tasting area, with educational workshops and masterclasses designed to get to the heart of Alentejo's wine culture. Unmissable.
website: www.adegamayor.pt
---
Casa Relvas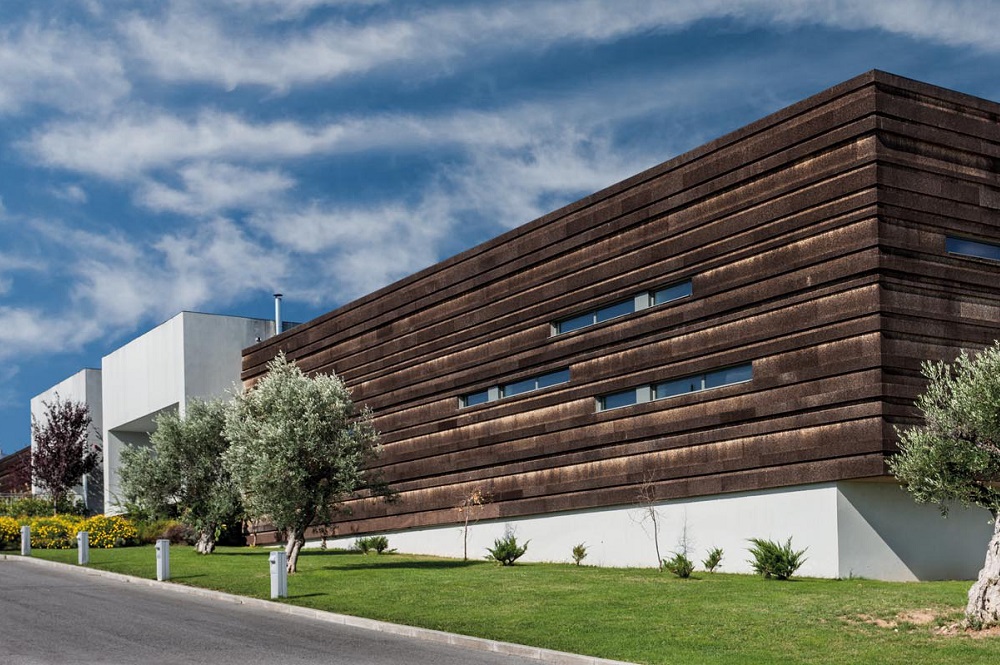 At first glance, Casa Relvas' strikingly modern premises are not in keeping with the Alentejo cliché of olive groves and undulating plains. Some have even described it as akin to a "futuristic bunker." Yet there is no denying the warmth of hospitality at this modern estate or the superlative quality of its wines. Once known as Herdade de São Miguel, the property was snapped up by Alexandre Relvas, who wanted to produce hand-crafted and authentic wines that would transform the image of local viticulture. To that end, Relvas planted 60 hectares of vineyards while maintaining the astonishing biodiversity of the surrounding woodland (90 hectares) and plains. Cultivating an eclectic mix of Trincadeira, Alicante Bouschet, Touriga Nacional, Touriga Franca, Arinto, Viognier, and Antão Vaz, there is no limit to Relvas' ambitions. Enjoying a tutored tasting in their plush tasting room will give you real insights into the synergy between these indigenous grapes and the meager granite soils of Alentejo.
website: www.casarelvas.pt
---
Cortes de Cima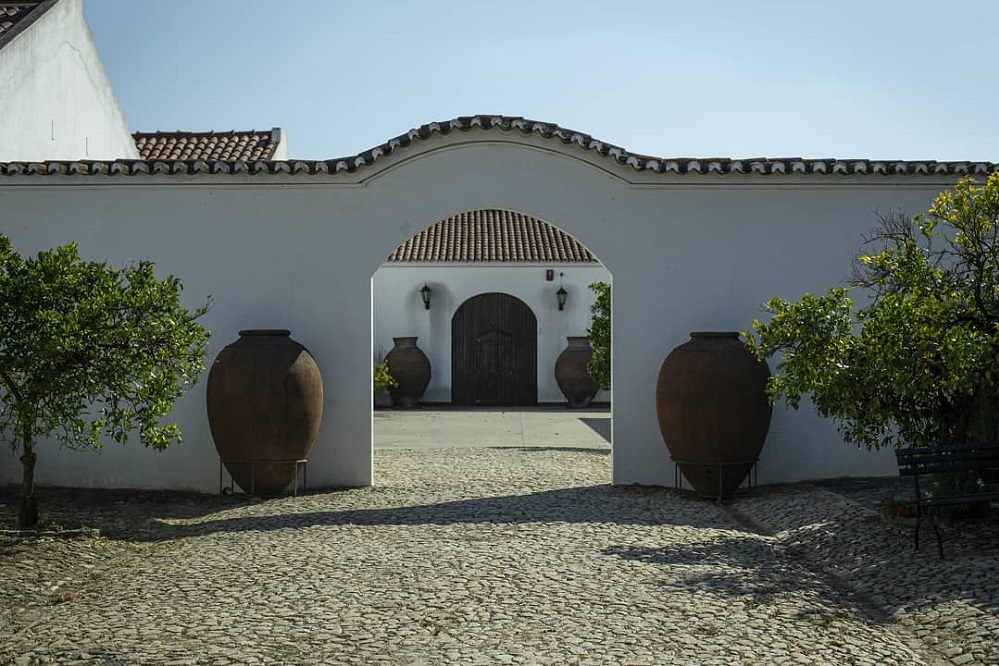 Cortes de Cima has captured the imagination of sommeliers and buyers worldwide. The story is utterly charming: Dane Hans Kristian Jorgensen was sailing around the Mediterranean with his wife Carrie, when they came across this dilapidated farm in southern Portugal. It was love at first sight – the Jorgensens spent many years restoring the buildings to their former glory while simultaneously planting over 100 hectares of vineyards on this gorgeous farm. Situated in Vidigueira, the southernmost of the region's subzones, the estate is now run by Hans and Carrie's children. Of course, the wines are uniformly excellent: fruit-driven, ripe, and fresh despite the intense summer heat. The outstanding, enticingly aromatic Touriga Nacional is our personal favorite. And, best of all, you can taste these fantastic wines at the source. Cortes de Cima is geared toward receiving visitors – think informality and authentic charm rather than multimillion-dollar tasting rooms.
website: cortesdecima.com
---
Herdade do Esporão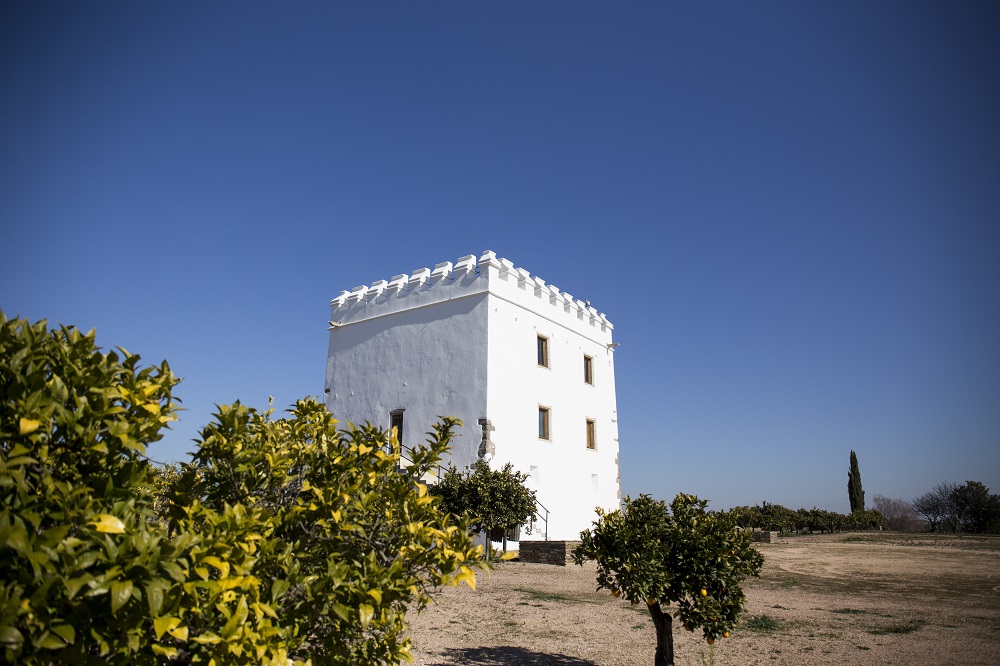 This is a strong contender for Portugal's most tourist-centric winery. Acquired in 1973 by José Roquette and Joaquim Bandeira, the estate has changed out of all recognition since the 20th century; Esporão is Alentejo's leading proponent of organic viticulture, in addition to expanding into the Douro and the Minho. Until recently, their excellent range of wines was overseen by the Australian-born David Baverstock; however, he has moved on to new pastures. Yet his successor, Sandra Alves, has already proven her worth by bringing a welcome dose of finesse to the fruit-driven wines of Esporão. So sip them with relish as you enjoy the famous hospitality of the Esporão wine bar, restaurant, and terrace, complete with delicious morsels to whet your appetite. The Michelin-starred restaurant is overseen by Carlos Teixeira, the protégé of Blue Hill at Stone Barns, a farm-to-table restaurant (two stars) in New York. He is arguably, nay definitely, the finest culinary talent in Alentejo. Teixeira serves flawless modern Portuguese cuisine worthy of Vasco de Gama himself!
website: www.esporao.com
---
Herdade dos Grous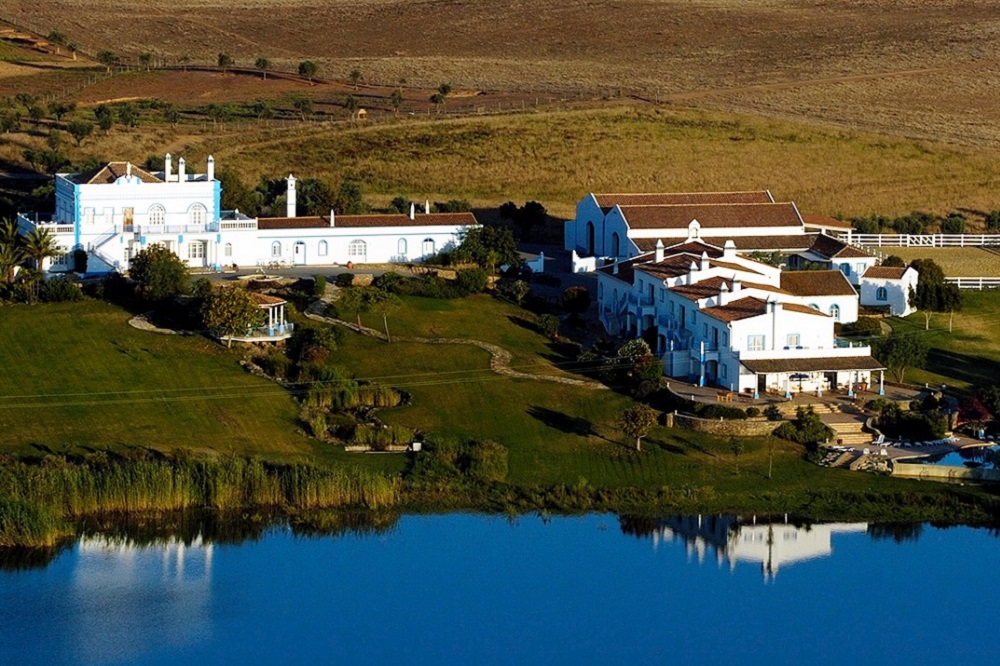 Named after the beautiful cranes that nest in the 98-hectare lake, Herdade dos Grous is a very special and tranquil part of the Alentejo landscape. It is an expansive property encompassing over 1000 hectares of vineyards, olive groves, forests, and a very inviting boutique hotel and restaurant. There are also stables on the property – horse riding followed by a tutored tasting is one of the best ways to spend any afternoon on vacation. But what sets the whole experience apart is the professional yet relaxed hospitality you'll receive from every staff member. The Bordelais could learn a thing or two from this outfit.
website: www.herdade-dos-grous.com
---
Monte da Ravasqueira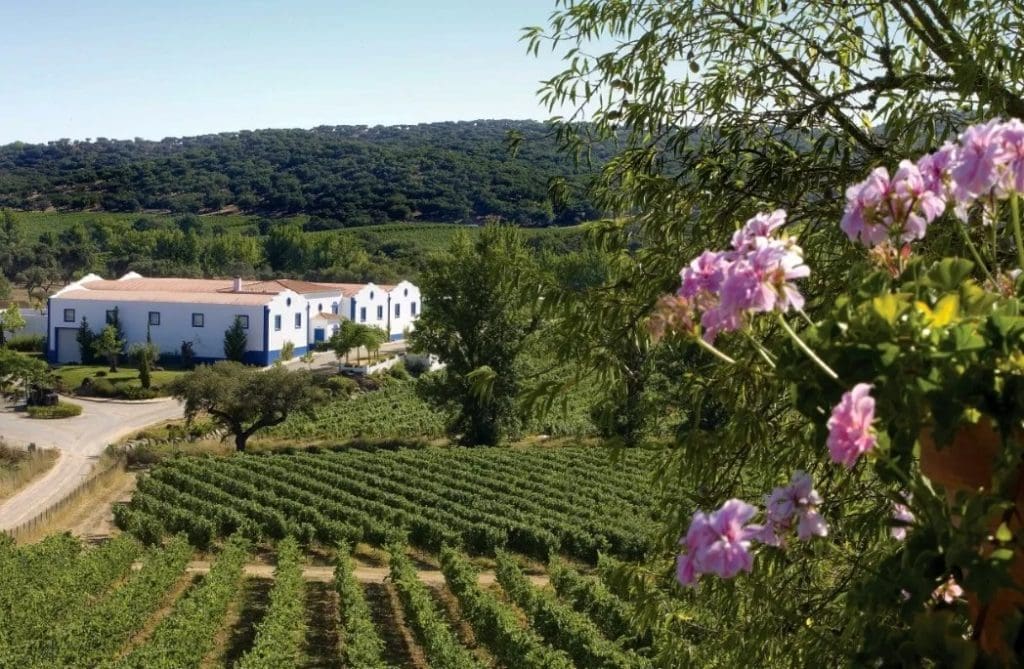 There is more than a whiff of Napa Valley about Monte da Ravasqueira. It is one of the region's most picturesque estates, set in stunning grounds with dense forests hosting a rich variety of flora and fauna. Indeed, sustainability is at the heart of Monte da Ravasqueira's lifestyle winery, where viticulture takes place alongside olive oil production, cork farming, cattle breeding, and beekeeping. Savor the fresh air and incredible tranquillity of the Alentejo lifestyle before delving into the secrets of Monte da Ravasqueira's cellar. For some wineries, hospitality is just an empty, regurgitated phrase. But not here.
website: www.ravasqueira.com
---
Herdade do Sobroso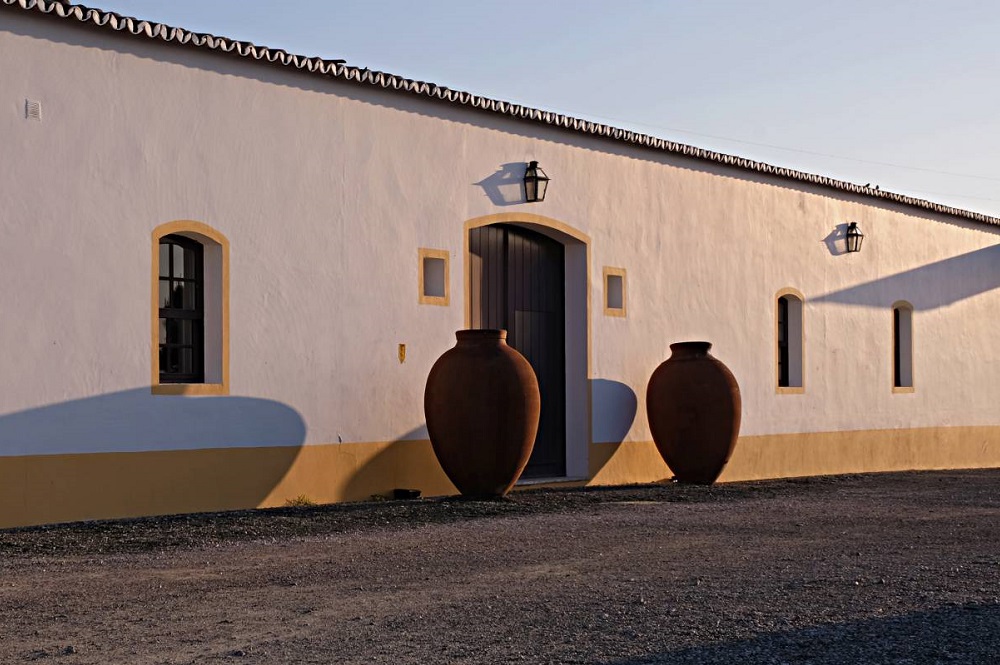 With one or two exceptions, small farms are not a common feature of the viticultural landscape of Alentejo. Indeed, the 1600 hectares at Herdade do Sobroso would not be considered excessive by local standards. Of course, the owners make full use of the land, having converted some formerly neglected buildings into a luxury boutique hotel complete with spectacular views of the surrounding countryside. However, much of the estate is left to its own devices – a sanctuary for wild deer and many species of local birds. You can unwind here amid this haven from the hurly-burly of modern life. Sip wine, relax, hike, kayak, sunbathe, or take a balloon ride – the choice is yours. At Herdade do Sobroso, anything is possible.
website: www.herdadedosobroso.pt
---
Santa Vitória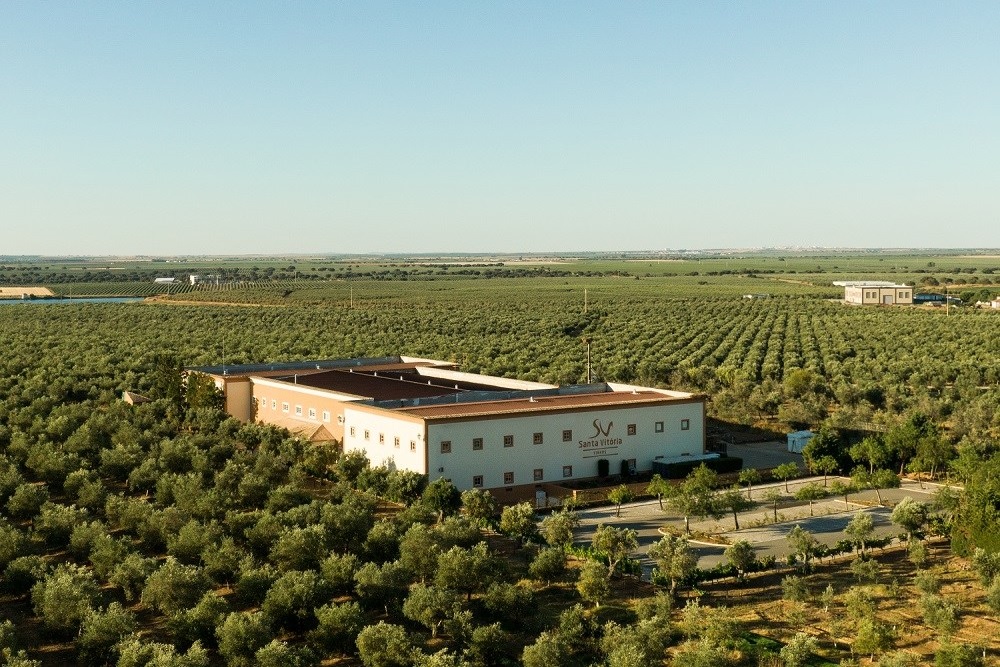 The Portuguese are hospitable, as any visitor to this gorgeous winery will soon discover. The views alone are to die for: endless rows of vines interspersed with olive groves and a small artificial lake. Founded in 2002, Santa Vitória cultivates vineyards in three distinct plots, blending (both terroirs and grape varieties) to enhance complexity. The estate's mineral-rich slate soils produce fantastic reds with deep color, flavor, and concentration. The whites, meanwhile, are surprisingly fresh and dainty considering the climate of southern Portugal! Syrah also has quite a presence here; the best examples are rich, robust, and earthy wines that perfectly match Alentejo black pork (Porco Preto). Yet it is Portugal's indigenous grapes that really and rightfully take center stage at Santa Vitória as it should be.
website: www.santavitoria.pt
---
Adega José de Sousa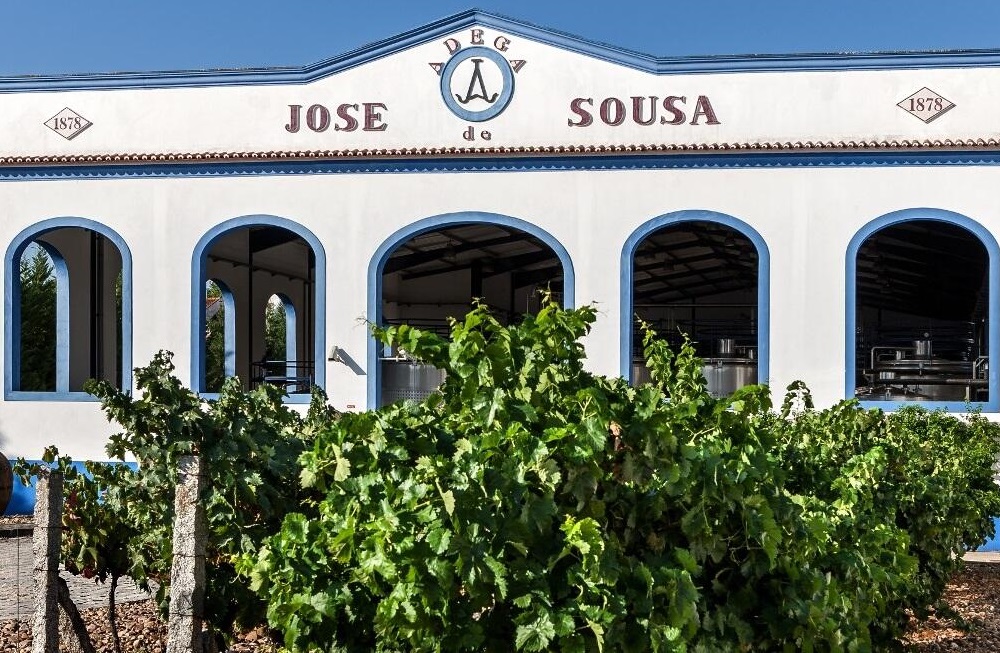 This perfectly appointed artisan winery is the antithesis of a corporate behemoth. So don't expect a glossy tasting room, lavish facilities, or a Michelin restaurant with an upholstered chair for your Gucci handbag. But, there is an upside to the straightforward, rustic charm of Adega José de Sousa; its passionate team will treat you like a long-lost relative, sharing their wealth of expertise about the traditions, soils, and grape varieties of Alentejo. Offering a very bespoke and in-depth entry into the wines of José de Sousa Rosadon, Adega has been making wine since 1878. Even today, the oenologist uses clay amphorae (over a hundred) to ferment some of his wines, a practice laid down by the Romans. Even in Alentejo, it is hard to imagine such an effortless fusion of antiquity, modernity, and hospitality anywhere else.
website: www.jmf.pt