Its thanks largely to Avignonesi that the DOCG Vino Nobile di Montepulciano gained fame in the 1980s. The goal of the winery, now owned by Virginie Saverys, is to make wines that reflect the terroir's complexity and beauty; they do so by practicing organic winemaking and biodynamic farming and by pursuing subtle winemaking techniques. They now make a 100% Sangiovese Vino Nobile di Montepulciano. Their wines rank in quality alongside those made in neighboring Chianti Classico or Brunello di Montalcino while offering even better value.
Avignonesi's Vin Santo di Montepulciano and Occhio di Pernice are hard-to-find, expensive, and highly sought-after wines considered among the best of their class. Aged for a minimum of ten years, the amber-colored wine is a true meditation wine, ideal with dark chocolate or tart flavors or a good Cuban cigar. The house makes more than a dozen wines total, including two tasty Grappas. For special treats, taste the Super-Tuscan Merlot, "Desiderio," or the Sangiovese and Merlot "50&50" made in collaboration with Capannelle in Chianti.
A visit to the Le Capezzine estate reveals the secret to Avignonesi's success: attention to detail, careful service, the perfect blend of modernity and tradition, natural elements, and hard labor. You will find rolling vineyards and olive groves encircling an exquisitely restored 16th-century manor house in the beautiful estate. Nearby, historic aging cellars are surrounded by vineyards, including the iconic Vigna Tonda and olive groves.  Visit these famous cellars on a Tuscan Winery Tour organized by Cellar Tours, and enjoy VIP Tastings,  wine-paired lunches, and cooking classes right in this celebrated winery.
Wines produced
Il Marzocco - Cortona Chardonnay DOC

100% Chardonnay, 6 months aging in barriques, 13% Alc.

Cortona - Sauvignon Blanc DOC

Sangiovese 90% - Canaiolo 10%, Alc. 13.5%

Vino di Nobile di Montepulciano DOCG

100% Sangiovese Vino Nobile di Montepulciano

Vino Nobile di Montepulciano DOCG Riserva "Grandi Annate"

85% Prugnolo Gentile, 15% Cabernet Sauvignon, 24 months in oak barrels, 12.5% Alc.

Rosso di Montepulciano DOC

Blend of Prugnolo Gentile, Canaiolo Nero, Mammolo, 4 months aging in oak barrels, 12% Alc.

Desiderio - Cortona Merlot DOC

Merlot (85%), Cabernet Sauvignon (15%), 28-30 months in barriques, 13.5% Alc.

50&50 - IGT Toscana

Merlot and Sangiovese, 18 months in barriques, 13% Alcohol content. This wine is a collaboration between Avignonesi and Capannelle.

Vin Santo di Montepulciano DOC "Occhio di Pernice"

100% Prugnolo Gentile, 16.5% Alcohol content, 10 years in caratelli (13-gallon barrels).

Vin Santo di Montepulciano DOC

Blend of Grechetto, Malvasia toscana, Trebbiano, 8 years in caratelli (13-gallon barrels), Alcohol content 16%.
Winery details
Fattoria le Capezzine
Valiano di Montepulciano (SI), 53045
Italy
Tel +39 0578 724304
Fax +39 0578 724308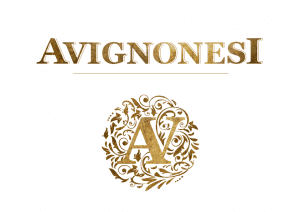 Appellation

(DOCG) Vino Nobile di Montepulciano / (DOC) Cortona

Age of vines

From 7 to 36 years old

Oak barrel origin

French
Winemaker

Ashleigh Seymour and Matteo Giustianiani

Owner

Virginie Saverys

Grape varietals

Chardonnay, Sangiovese (Prugnolo Gentile), Cabernet Sauvignon, Merlot, Trebbiano, Malvasia, Canaiolo, Mammolo