Profile of Cordero di Montezemolo
The wonderful medieval estate of Monfalletto in Italy's Piedmont wine region, where postcard-perfect rows of vineyards rise and fall over the gently rolling hills, is the birthplace of the expressive and characterful Cordero di Montezemolo wines. The legacy of the aristocratic Falletti family, who made wine here for six centuries, became a commercial winery in the 1940s under Paolo Cordero di Montezemolo's guidance, who began making a name for himself with the production of top Barolos and Barberas.
The history of the family and their exclusive wines can be traced much further back. The Falletti family first acquired this land in 1340 and held on to it until 1941, when Countess Luigia Falletti di Rodello died without children. Her nephew, Paolo Cordero di Montezemolo, inherited the land, marking the start of a new, more outward-looking, and modern era for the estate; previously, the wine had been made to give workers a part of their salary. These days, Paolo's sons Giovanni and Enrico run the winery and sell their wines worldwide.
The historic Monfalletto estate, in the Annunziata district near the darling village of La Morra, is made up of 28 hectares where Nebbiolo, Dolcetto, Barbera, and Arneis are grown. This property, which appears on land registers dating to the middle ages, is striped with perfectly laid-out rows of vines and features an ancient farmhouse carefully restored. At its heart is the iconic Cedar of Lebanon, a tree that sits atop Monfalletto hill standing guard over the vineyards. Planted in 1856 by Costanzo Falletti di Rodello and his bride Eulalia Della Chiesa di Cervignasco to mark their wedding day, it's an enduring symbol of their love for the land. Visit this historic winery on a Piedmont Wine Tour, organized by Cellar Tours.
Wines produced
Dolcetto d'Alba DOC

100% Dolcetto

Barbera d'Alba DOC

100% Barbera

"Funtani" Barbera d'Alba Superiore DOC

100% Barbera

Langhe Nebbiolo DOC

100% Nebbiolo

"Curdè" Langhe Rosso DOC

50% Pinot Nero, 50% Nebbiolo and Barbera

"Mongalletto" Barolo DOCG

100% Nebbiolo

"Bricco Gattera" Barolo DOCG

100% Nebbiolo

"Encrico VI" Barolo DOCG

100% Nebbiolo

Langhe Arneis DOC

100% Arneis

"Elioro" Langhe Chardonnay DOC

100% Chardonnay

Montezemolo Brut VSQPRD

95% Chardonnay, 5% Pinot Nero

"Gorette" Barolo DOCG

100% Nebbiolo
Winery details
Fraz. Annunziata, 67
12064 La Morra (CN)
Italy
Tel +39 0173 50344
Fax + 39 0173 509265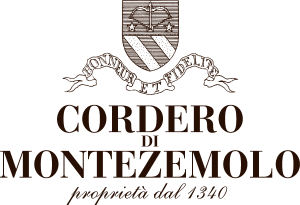 Appellation

(D.O.C) Dolcetto d'Alba DOC, Barbera d'Alba DOC, Langhe DOC / (D.O.C.G) Barolo DOCG

Founded

1340

Area under vine

28 hectares
Winemaker

A team of winemakers

Owner

Giovanni Cordero di Montezemolo and sons

Grape varietals

Nebbiolo, Barbera, Dolcetto, Arneis, Chardonnay