Profile of Quinta do Noval
Perched high on the steep terraced slopes northeast of Pinhão, the historic Quinta do Noval is a real treat to visit. The views over the sea of vines once you arrive are absolutely dazzling. As you explore the Quinta and learn more about its history, you just can't help falling in love. And that is even before tasting their mythical wines! The vineyards at Noval were first planted over 300 years ago, and then re-established in the late 1800s after phylloxera ravaged the Douro. Nearly all of the vineyards were replanted, except for a precious few vines which the new owner, António José da Silva (a port wine shipper from Vila Nova de Gaia), kept on their own roots aside and used only for wines in exceptional vintages. This was coined "The Magic of Nacional Vintage". This truly special vintage port wine is produced from a small plot in the heart of the vineyard that was incredibly untouched by phylloxera and therefore the grapes grow on ungrafted vines. Quinta do Noval is the only traditional port lodge and shipper to bear the name of the vineyard and their leading wine produced, Quinta, do Noval Nacional Vintage.
With such a long history Quinta do Noval has enjoyed many moments of achievement and distinction. A major highlight was the Vintage declaration of 1931, a tremendous turning point for Quinta do Noval. This was during particularly difficult times when the world's economy was in a rut and after the overproduction of vintage port in the late 20s, most shippers didn't declare vintage in 1931. Noval, however, did. This gave them a front stage position among the leading Port houses. Quinta do Noval Nacional Vintage 1931 is legendary among wine lovers and experts alike. In 1958 Quinta do Noval were also the proud creators of an entirely new category of Port, "Late Bottled Vintage" (LBV"). This new wine style was intended to deliver wine to consumers that were comparable to a Vintage Port experience but at a much lower cost. The main difference between LBV and Vintage Ports is in how the wines are matured. LBV is bottled later and stays in wood longer which allows it to develop complex flavors faster and be enjoyed younger. Vintage ports spend less time in barrel and more time in bottle and take many more years to rest and develop the character of vintage port.
Today, Quinta do Noval belongs to "AXA Millésimes", whose wine portfolio reads like wine royalty: Château Suduiraut, Château Pibran, Château Petit-Village, Château Pichon Baron Longueville, and Domaine de l'Arlot in France; Disnoko in Hungary; and Outpost Wines in Napa. Noval produces fine, dry DOC wines and of course their world-famous Ports. Both styles express the exceptional terroir and stay true to the heritage of the estate –supremely high-quality fruit which expresses itself superbly in the bottle. Enjoy this beautiful property as part of our luxury wine tours of the Douro Valley. Enjoy a VIP exclusive tasting and private lunch in situ, contact us for more info!
Wines produced
Noval Extra Dry White

Malvasia Fina, Gouveio, Rabigato and Códega undergo 50% pellicular maceration and 50% non-pellicular maceration in temperature controlled stainless steel vats. Ageing is carried out for an average of 2 years, 90% in old wooden vats and 10% in stainless steel. Subtle, fruity and light, this is a refreshing aperitif served on its own or as a Port tonic.

Noval Tawny 20 Year Old

A blend of old Ports from differnt vintages that have spent their entire maturation in oak casks. The average age of the blend when bottled being 20 years. This is a superb example of Noval Tawny Ports; fine, elegant and long.

Noval Tawny 40 Year Old

As the 20 Year Tawny, this is a blend of old Ports from differnt vintages that have spent their entire maturation in oak casks, in this case the average age is 40 years. Rich and dark brown in color from the ageing, yet in the mouth it expresses an incredible freshness – exquisite.

Quinta do Noval Vintage

Vintage is only declared in the most exceptional years and when the wines come up to the demanding Noval standards. Balance, finesse and elegance are essential characteristics. The wines selected for the Quinta do Noval Vintage Port blend account for a minimal proportion of the total production. 2011 and 2008 were optimum Vintages in recent years.

Quinta do Noval Colheita

These are old Tawny style ports, i.e. matured in casks, but whereas Tawny Ports of 10, 20, 30 and 40 years are blends of many vintages with an average age. The Colheita is from a single vintage, making them even more distinctive and unique. The Colheita ports are bottled and commercialized after 10 to 12 years of ageing.

Quinta do Noval Nacional Vintage

his is a unique Vintage Port produced from the grapes of the "Nacional" plot, a small plot of ungrafted vines, that were untouched by phylloxera. Touriga Nacional, Touriga Franca, Tinta Roriz, Tinto Cão and Sousão. Ageing is in seasoned 2,500 litre oak vats following traditional vinification of foot-terdding and fermentation in lagares.

Quinta do Noval LBV Unfiltered Single Vineyard

Produced as a Vintage port; the grapes are trodden by foot, undergo fermentation in lagares and ageing in oak casks, but in this case for 4 years instead of 2 years, as for a Classic Vintage. Hence the name "Late Bottled Vintage", a vintage port bottled later. The resulting port is incredibly smooth and ready to drink straight after bottling.

Cedro do Noval

Named after the symbolic cedar tree which provides glorious natural shade over the terrace. Cedro do Noval is a blend of the noble Douro grape varieties (Touriga Nacional, Touriga Franca, Tinta Roriz and Tinto Cão) with a touch of Syrah. Remontage is carried out in stainless steel vats at 26ºC. Ageing is for 18 months in French oak casks.

Quinta do Noval Touriga Nacional

100% Touriga Nacional. Remontage is carried out in stainless steel vats at 26ºC. Ageing is for 18 months in French oak casks. A fine example of how this noble, native grape expresses itself.

Labrador Syrah

100% Syrah. Remontage is carried out in stainless steel vats at 26ºC. Ageing is for 18 months in French oak casks. As Christian Seely states "Syrah adapts perfectly to the Douro. It expresses a very Douro-style personality rather than being typically Syrah".

Maria Mansa

A blend of the noblest of the classic Douro varieties: Touriga Nacional, Touriga Franca, Tinta Roriz and Tinto Cão. Vinification is carried out in specially designed conical stainless steel temperature controlled vats, within a temperature range of 25-28°C. Aged for 14 months in French oak barrels of different ages. A very fresh expression of the Douro varieties, ready for drinking as soon as its bottled.
Winery details
Quinta do Noval
Vinhas e adega
N322-3, Pinhão Portugal
Tel (+351) 22 3770270
Fax (+351) 22 3750365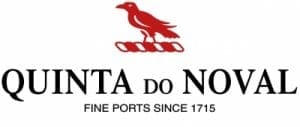 Appellation

Douro

Founded

1715

Area under vine

145 ha

Age of vines

Average 24 years. With some very old plots

Oak barrel origin

French oak
Winemaker

Carlos Agrellos

Owner

AXA Millésimes

Grape varietals

Touriga Nacional, Touriga Franca, Tinta Roriz, Sousão, Tinto Cão, Tinta Barroca, Tinta Francisca