Quinta do Noval Winery Guide
Perched high on the steep terraced slopes northeast of Pinhão, Quinta do Noval is a captivating destination for wine enthusiasts. The breathtaking views of endless vineyards are mesmerizing. As you explore the estate and delve into its rich history, you can't help but be enchanted. And that's even before you can taste their legendary wines! The vineyards of Noval have a storied past, originally planted over 300 years ago and later re-established after the devastation caused by phylloxera in the late 1800s. Most of the vineyards were replanted, except for a select few precious vines preserved by the new owner, António José da Silva, a distinguished port wine shipper from Vila Nova de Gaia. These vines were reserved exclusively for wines in exceptional vintages, giving birth to "The Magic of Nacional Vintage." This extraordinary vintage port wine comes from an untouched plot in the heart of the vineyard, where the grapes grow on ungrafted vines. Quinta do Noval proudly bears the vineyard's name and is renowned for its flagship wine, Quinta do Noval Nacional Vintage.
Throughout its extensive history, Quinta do Noval has achieved numerous milestones and received well-deserved acclaim. The Vintage Declaration of 1931 was a significant moment, a defining period for the estate. While the world was going through economic challenges and many Port shippers refrained from declaring a vintage that year due to overproduction in the late 1920s, Noval boldly made the declaration. This decision elevated them to the forefront of leading Port houses. As a result, Quinta do Noval Nacional Vintage 1931 has achieved legendary status among wine lovers and experts alike. In 1958, Quinta do Noval also pioneered a new category of Port known as "Late Bottled Vintage" (LBV). This style was created to offer consumers a comparable experience to Vintage Port at a more accessible price point. LBV Ports are bottled later and mature in wood for an extended period, allowing them to develop complex flavors faster, resulting in wines that can be enjoyed at a younger age. In contrast, Vintage Ports spend less time in barrels and require many more years of aging in bottle to develop their character fully.
Presently, Quinta do Noval is under the ownership of "AXA Millésimes," a distinguished wine portfolio that includes esteemed estates such as Château Suduiraut, Château Pibran, Château Petit-Village, Château Pichon Baron Longueville, and Domaine de l'Arlot in France, Disnoko in Hungary, and Outpost Wines in Napa. Noval continues to produce exceptional, dry DOC wines alongside their world-famous Ports. Both styles reflect the exceptional terroir and remain faithful to the estate's heritage, showcasing supremely high-quality fruit that eloquently expresses itself in every bottle.
Wines produced
Noval Extra Dry White

Malvasia Fina, Gouveio, Rabigato and Códega undergo 50% pellicular maceration and 50% non-pellicular maceration in temperature controlled stainless steel vats. Ageing is carried out for an average of 2 years, 90% in old wooden vats and 10% in stainless steel. Subtle, fruity and light, this is a refreshing aperitif served on its own or as a Port tonic.

Noval Tawny 20 Year Old

A blend of old Ports from differnt vintages that have spent their entire maturation in oak casks. The average age of the blend when bottled being 20 years. This is a superb example of Noval Tawny Ports; fine, elegant and long.

Noval Tawny 40 Year Old

As the 20 Year Tawny, this is a blend of old Ports from differnt vintages that have spent their entire maturation in oak casks, in this case the average age is 40 years. Rich and dark brown in color from the ageing, yet in the mouth it expresses an incredible freshness – exquisite.

Quinta do Noval Vintage

Vintage is only declared in the most exceptional years and when the wines come up to the demanding Noval standards. Balance, finesse and elegance are essential characteristics. The wines selected for the Quinta do Noval Vintage Port blend account for a minimal proportion of the total production. 2011 and 2008 were optimum Vintages in recent years.

Quinta do Noval Colheita

These are old Tawny style ports, i.e. matured in casks, but whereas Tawny Ports of 10, 20, 30 and 40 years are blends of many vintages with an average age. The Colheita is from a single vintage, making them even more distinctive and unique. The Colheita ports are bottled and commercialized after 10 to 12 years of ageing.

Quinta do Noval Nacional Vintage

his is a unique Vintage Port produced from the grapes of the "Nacional" plot, a small plot of ungrafted vines, that were untouched by phylloxera. Touriga Nacional, Touriga Franca, Tinta Roriz, Tinto Cão and Sousão. Ageing is in seasoned 2,500 litre oak vats following traditional vinification of foot-terdding and fermentation in lagares.

Quinta do Noval LBV Unfiltered Single Vineyard

Produced as a Vintage port; the grapes are trodden by foot, undergo fermentation in lagares and ageing in oak casks, but in this case for 4 years instead of 2 years, as for a Classic Vintage. Hence the name "Late Bottled Vintage", a vintage port bottled later. The resulting port is incredibly smooth and ready to drink straight after bottling.

Cedro do Noval

Named after the symbolic cedar tree which provides glorious natural shade over the terrace. Cedro do Noval is a blend of the noble Douro grape varieties (Touriga Nacional, Touriga Franca, Tinta Roriz and Tinto Cão) with a touch of Syrah. Remontage is carried out in stainless steel vats at 26ºC. Ageing is for 18 months in French oak casks.

Quinta do Noval Touriga Nacional

100% Touriga Nacional. Remontage is carried out in stainless steel vats at 26ºC. Ageing is for 18 months in French oak casks. A fine example of how this noble, native grape expresses itself.

Labrador Syrah

100% Syrah. Remontage is carried out in stainless steel vats at 26ºC. Ageing is for 18 months in French oak casks. As Christian Seely states "Syrah adapts perfectly to the Douro. It expresses a very Douro-style personality rather than being typically Syrah".

Maria Mansa

A blend of the noblest of the classic Douro varieties: Touriga Nacional, Touriga Franca, Tinta Roriz and Tinto Cão. Vinification is carried out in specially designed conical stainless steel temperature controlled vats, within a temperature range of 25-28°C. Aged for 14 months in French oak barrels of different ages. A very fresh expression of the Douro varieties, ready for drinking as soon as its bottled.
Facts & Figures
Age of vines
Average 24 years. With some very old plots
Oak barrel origin
French oak
Winemaker
Carlos Agrellos
Production
Grape varietals
Touriga Nacional, Touriga Franca, Tinta Roriz, Sousão, Tinto Cão, Tinta Barroca
Grape Varieties Used by the Winery
Discover Sezão, the dark-skinned Portuguese grape used in port and table wines, boasting rich flavors and a captivating history. 🍇🍷

Find out more

Tinta Barroca is one of the most common red wine grapes grown primarily in the Douro region in northern Portugal.

Find out more

Discover the versatile grape: Spain's Tempranillo, and in Portugal, Aragonês and Tinta Roriz (Douro Valley). Embrace the rich cultural tapestry of this beloved varietal.

Find out more

Uncover Tinta Cão, the treasured Portuguese red wine grape. A vital Port Wine blend, embodying Portugal's winemaking legacy with grace.

Find out more

Touriga Franca (Touriga Francesa)

Touriga Franca is a red grape variety known for producing wines with intense color and aromas of dark fruits and flowers. It's often used in Port wine blends and can also make complex, full-bodied still wines

Touriga Nacional red varietal is a dark-skinned grape predominately grown in Douro and Dão. In the Douro, it is used as a blending grape in Port wines.

Find out more
Winery Appellations
Explore the stunning Douro Valley wine region and taste some of Portugal's finest wines. Plan your trip today!

Read more
Winery Contact Details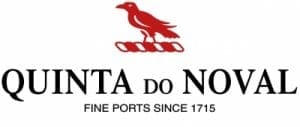 More information
If you would like us to customize an exclusive luxury tour, contact us and let us know your travel plans. We offer luxury food and wine tours for private groups of a mininium two guests. In addition, all of our private, chauffeured tours are available year-round upon request.
Cellar Tours
Welcome to Cellar Tours, the premier Luxury Travel Specialist since 2003. Our goal is to provide you with the ultimate food and wine vacation experience, with exclusive Mercedes chauffeured tours that showcase the best of local cuisine and wines.
Our team specializes in crafting bespoke, custom-designed vacations, events, and incentives tailored to your unique tastes and preferences. Travel is not just about seeing new places - it's about creating unforgettable memories and indulging in the finer things in life.
As members of Slow Food, OTAVA (Travel Agency Association in Spain), and the IACP (International Association of Culinary Professionals), we promote sustainable tourism and support local communities. We work closely with top-rated hotels, restaurants, and wineries to provide you with the highest level of service and attention to detail.
Whether you're planning a romantic getaway, a family vacation, or a corporate retreat, let Cellar Tours be your guide. With our passion for food and wine, extensive knowledge of local culture, and dedication to exceptional customer service, we're confident we can exceed your expectations.
Contact us today to start planning your dream vacation – we can't wait to hear from you!