Profile of Remirez de Ganuza
Respected and revered by his neighbors, the wines of Fernando Remírez De Ganuza have become something of a modern legend in Rioja, favored by such discerning critics as Julio Iglesias and the Spanish Royal family. Plunging himself into the vanguard of modern winemaking, Fernando has crafted wines of unrivaled power and finesse, where the fruit comes shining through. If you think Rioja means excessively oaky, dried-out wines, then think again!
Remírez De Ganuza may be a baby compared to its peers, but owner Fernando is certainly no newcomer to understanding the unique terroir that is Rioja Alavesa. For over 20 years, he bought and sold old vineyards in the region, gaining an unrivaled insight into the different terroirs within this complex region. Having satisfied his thirst for knowledge, Fernando started realizing his dream in 1989 by constructing a state of the art winery within lovely historic buildings in the stunning medieval hamlet of Samaniego. The Bodega is a sight to behold, nestled at the foot of the Sierra Cantabria Mountains. Fernando has always favored merging modernity with tradition, which is why the materials date back to the 19th century. No other landmark in Rioja merges the two worlds so well, and it is a testament to the brilliance of his vision.
In a short space of time, the wines have gained international recognition and applause across the globe, with their powerful, direct flavors winning pundits from Robert Parker and other respected journalists. However, visiting this estate is about much more than just the wines, delicious as they are. The village of Samaniego and the surrounding areas have been compared to Tuscany before the world discovered it. Sublime wines are made in a stunning setting.
Wines produced
Erre Punto (blanco)

Elegant white made with Viura and Malvaía and aged for 5 months in French oak.

Erre Punto (tinto)

Young fruity red made by carbonic maceration, with the classic Rioja varietals- Tempranillo, Viura, Graciano, and Malvasía.

Remírez De Ganuza

90% Tempranillo, 10% Graciano. Fermented in stainless steel vats. Aged for 24 months in French and American oak.

Trasnocho

90% Tempranillo, 5% Graciano, 5% Viura and Malvasia. Fermented in stainless steel vats. Aged for 21 months in 100% new French oak.

Fincas de Ganuza

0% Tempranillo, 5% Graciano, 5% Viura and Malvasia. Fermented in stainless steel and oak vats. Aged for 23 months in 100% new French oak.
Winery details
Constitucion 1
01307, Samaniego
La Rioja
Tel +34 (0) 945 609 022
Fax +34 (0) 945 623 335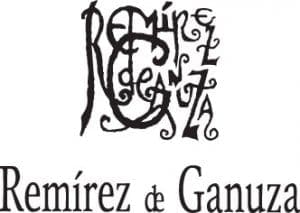 Appellation

Rioja Alavesa

Founded

1987

Area under vine

64 Hectares

Oak barrel origin

French and American
Winemaker

Fernando Remírez de Ganuza

Owner

Fernando Remírez de Ganuza

Production

200,000 bottles per annum

Grape varietals

Tempranillo, Graciano, Viura, Malvasia