Burgundy Cheese and Pairings by Nikki Dickerson
As the world's second-largest wine producer, France is home to several prestigious wine regions. Yet, there is one region renowned above the rest. Burgundy produces some of the world's most acclaimed wines, setting the international gold standard for Pinot Noir and Chardonnay. Accordingly, this region also makes a bounty of local French cheeses, which pair exquisitely with Burgundian wines and more. Here is our selection of ten delicious Burgundy cheeses and the wines to match for an authentic taste of the region you can experience with Cellar Tours on a Burgundy Wine Tour.
Époisses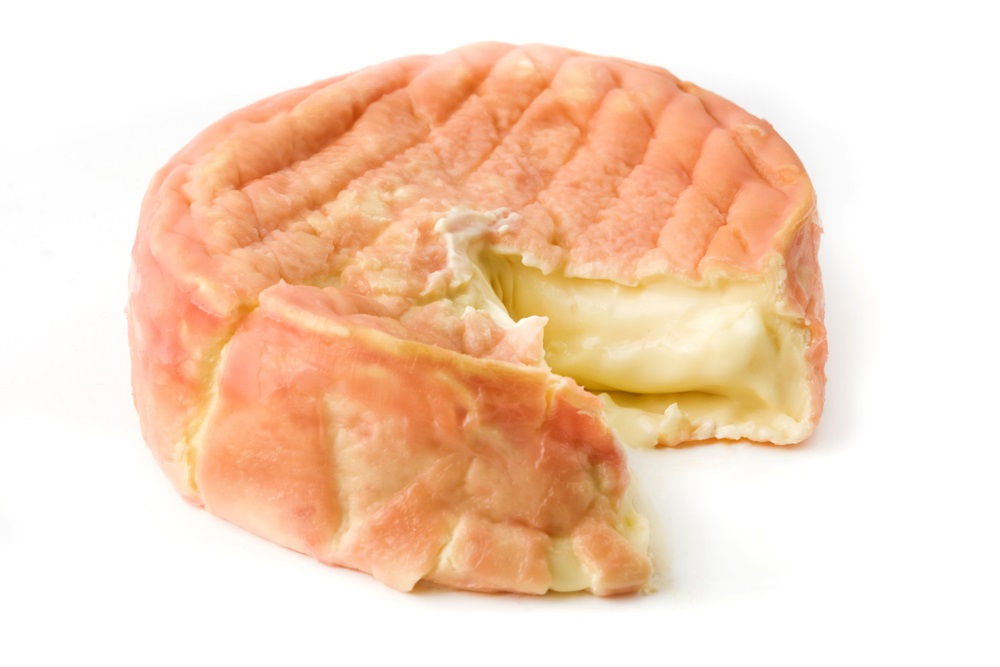 Époisses is the quintessential cheese of Burgundy named for the village where it's been made for over five centuries. When World War I began in 1914, Époisses production began to decline. Thankfully, local farmers with the expertise passed on from previous generations revived this delectable tradition. This is a cow's milk cheese with a unique production process that imparts its signature flavor. While aging, the cheese is hand washed three times a week with a mixture of water and marc de Bourgogne, Burgundy's version of brandy. The final cheese has a bloomy, soft orange rind with a creamy center. Though Époisses' aromas are pungent, its flavors are mild, tangy, and nutty with hints of hay. This French cheese is best served at room temperature, becoming creamy enough to spoon onto a baguette.
Wine Pairings for Époisses
A rich cheese like Époisses calls for an opulent wine to match. Try a dry Chardonnay from Côte de Beaune or Puligny-Montrachet. Both offer the richness to match Époisses' creaminess and the delicate aroma to complement the cheese's mild flavors nicely.
---
Brillat-Savarin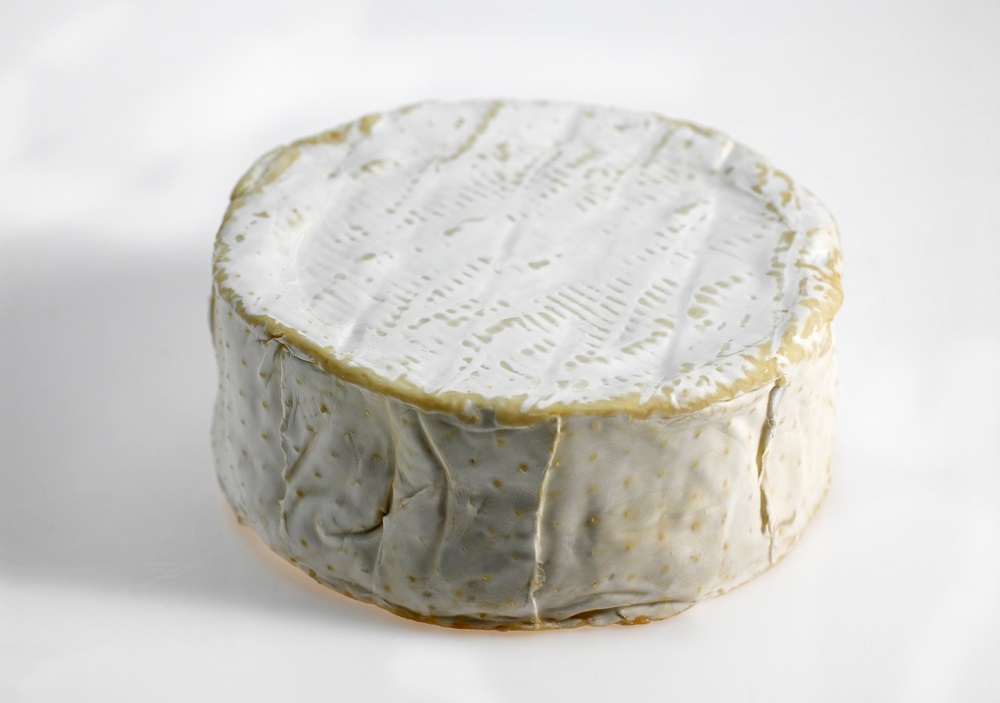 For a decadent taste of Burgundy, look no further than Brillat-Savarin. This triple cream cow's milk cheese boasts a 75% fat content offering a lusciously rich texture. In 1930, cheesemaker Henri Androuët created Brillat-Savarin in Normandy. However, this delicacy is also made in Burgundy today. Andreouët named the cheese in honor of the legendary gourmet Jean-Anthelme Brillat-Savarin. Brillat-Savarin's interior is dense yet soft and creamy with the same color as butter. The rich texture is due to the heavy cream added to the whole milk during the production process. Expect delicate earthy flavors with a touch of grass, hay, and butter.
Wine Pairings for Brillat-Savarin
A Sauvignon Blanc from Sancerre is the ultimate pairing for Brillat-Savarin. The wine's high, crisp acidity balances the richness of this triple cream cheese. Additionally, Sancerre offers subtle flinty, smokey aromas and ripe gooseberry notes that shine beautifully with Brillat-Savarin.
---
Délice de Pommard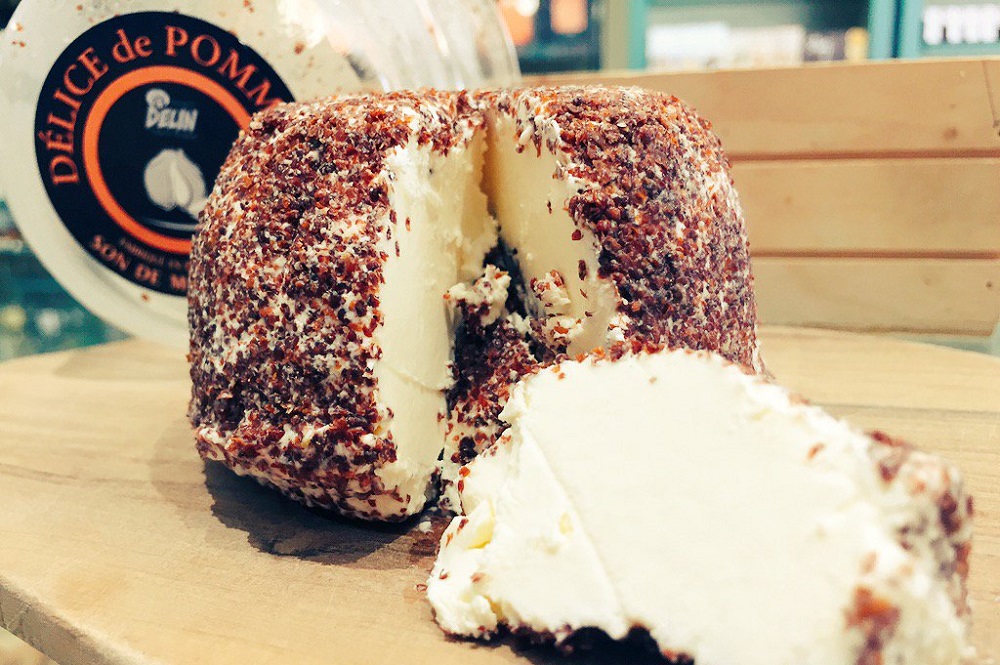 Délice de Pommard offers a rare Burgundy cheese experience, as it's only made in the village of Pommard. Inspired by Brillat-Savarin, Fromager Alain Hess invented this French cheese at his factory in Pommard. Today, there are only a handful of producers making Délice de Pommard. This is a rich triple cream cow's milk cheese with an unctuously smooth texture. The cheese is rolled into a ball shape and covered with ground mustard seeds, providing a spicy, tangy addition to the velvety, creamy cheese.
Wine Pairings for Délice de Pommard
Though it seems like the obvious choice, Pinot Noir from Château Pommard is the perfect pairing for Délice de Pommard. This deep, rustic Pinot bursts with ripe blackberry, blueberry, and black plum aromas. It's a more robust red Burgundy that's a great match for the rich cheese and the piquant flavors of the mustard seeds.
---
Abbaye de Citeaux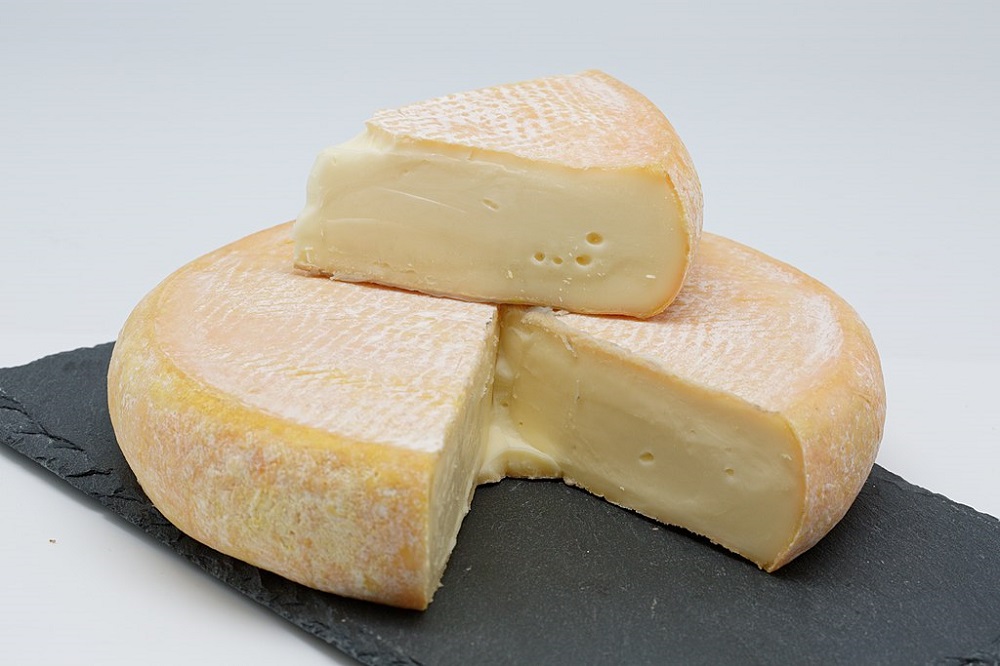 Cistercian monks have inhabited the Abbey of Citeaux since 1098. Beyond a history of bookbinding and winemaking, the Abbey makes a sought-after pressed cow's milk cheese. In 1925, the Abbey began producing this washed-rind cheese in their creamery. The milk comes from cows who graze on the grasses surrounding the Abbey. Due to the washed-rind process, Abbaye de Citeaux is quite intense. However, the flavors are much more mild and earthy, while the texture is dense and malleable. If you want to try Abbaye de Citeaux, you'll have to come to Burgundy. Only 300 are produced every week, and most are sold directly from the Abbey.
Wine Pairings for Abbaye de Citeaux
A fruity Beaujolais loaded with berry notes and high acidity is a great wine pairing for this earthy, creamy cheese. Additionally, a light-bodied, spicy Cinsault with bright acidity and red fruit notes would be delicious.
---
Ami du Chambertin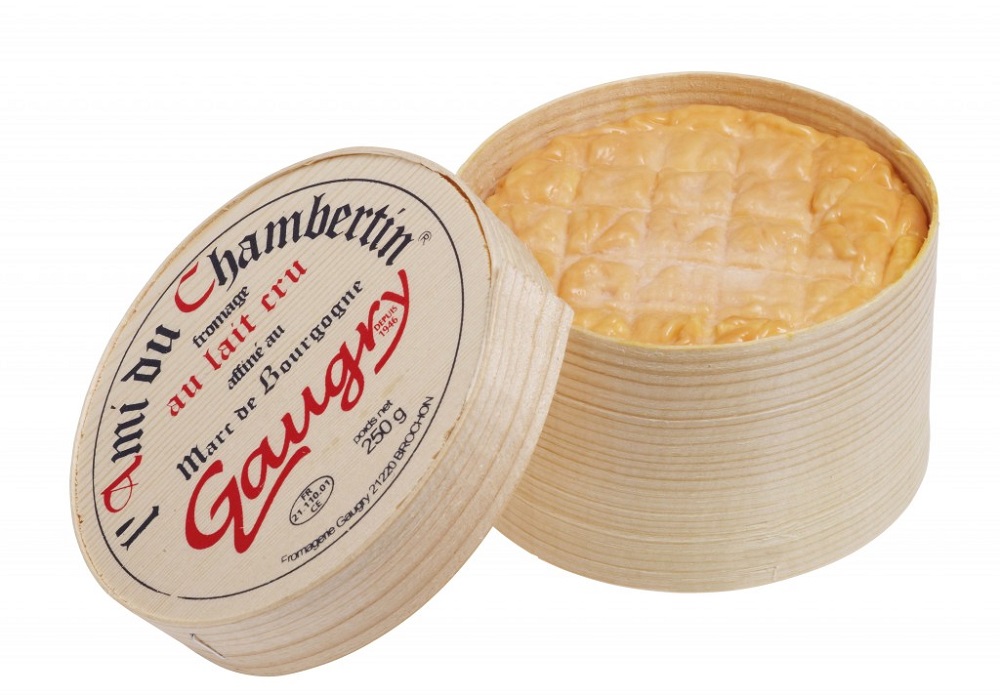 Hailing from red wine country, Ami du Chambertin is another rare Burgundy cheese worth seeking out. In 1950, Raymond Gaugry created this cheese in the village of Gevrey-Chambertin. Around thirty producers from the region contribute their milk to make Ami du Chambertin, which translates to 'friend of Chambertin.' Ami du Chambertin is also a washed-rind cheese made in the same methods as Époisses. It's aged for two months while washed with a Marc de Bourgogne and water mixture. This encourages bacteria to form the wrinkly, orange-soft rind. The process also imparts a pungent smell, sharp flavor, and buttery texture.
Wine Pairings for Ami du Chambertin
A strong-flavored cheese like Ami du Chambertin calls for a wine with a little something extra. An off-dry Gewürztraminer or Pinot Gris would do the trick. Both have fruit, spice notes and high acidity, which can stand up to a bolder cheese.
---
Soumaintrain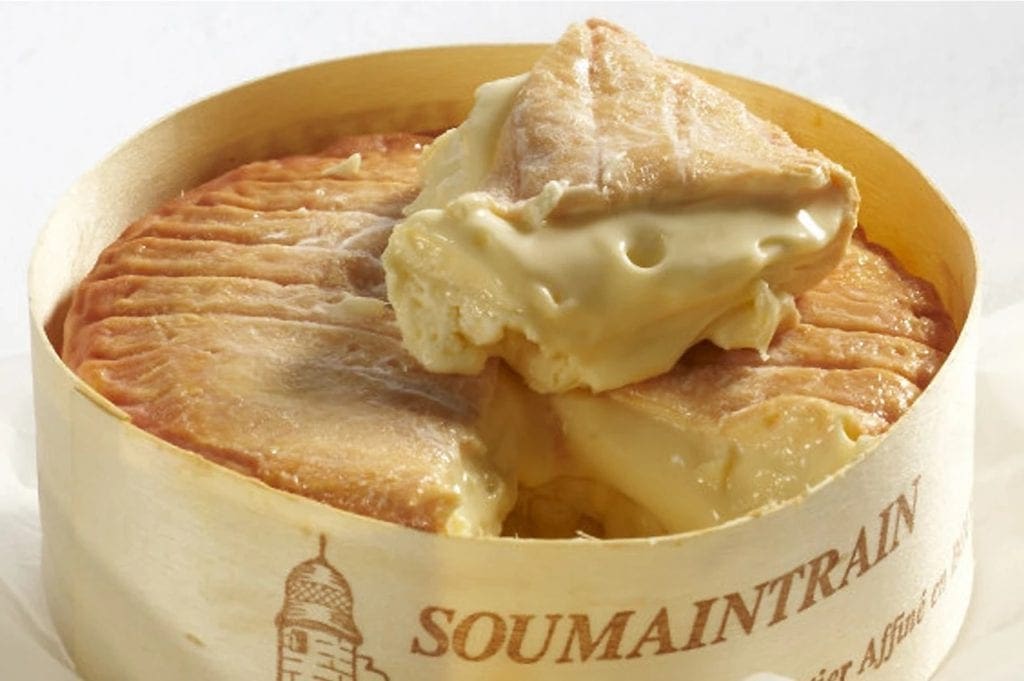 Tucked away in the corner of Burgundy nearest the Champagne Region, you'll find another soft washed-rind cheese called Soumaintrain. During the maturation process, an increasing amount of marc de Bourgogne is added to the wash, creating a sticky, rich, orange rind. The Soumaintrain I.G.P. relies on twenty-three dairy farms for production and encompasses cheeses produced on farms and at the region's dairies. Soumaintrain is known for its lush grasslands, which the cows feed on and, in turn, provide earthy flavors to the finished cheese. This gem from Burgundy is characterized by a pale-yellow rind with a soft, melting interior and mild flavors.
Wine Pairings for Soumaintrain
For Soumaintrain, it's time to pop some bubbly. Champagne or Crémant de Bourgogne are both delicious options alongside this earthy cheese. They each have high acidity to balance the cheese's creaminess and complimentary toasty aromas.
---
Aisy Cendré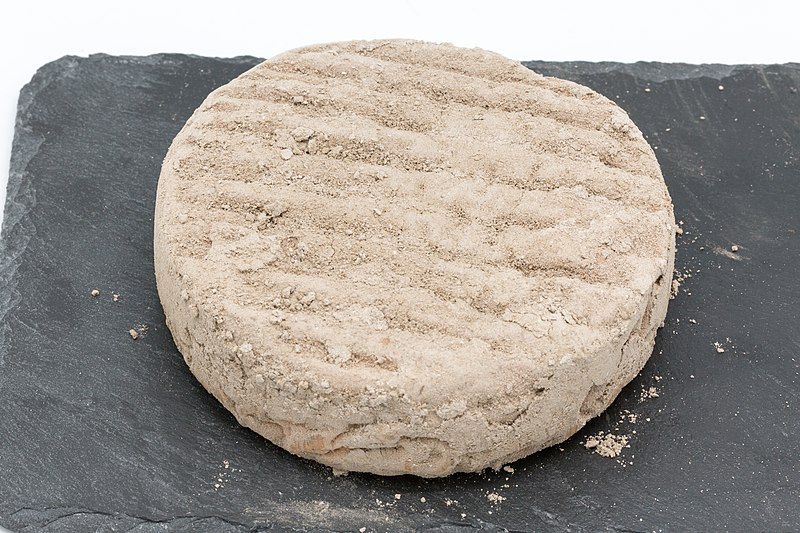 This cow's milk cheese is named for its region of origin, Aisy-Sur-Armançon, and its unique production process. Aisy Cendré is a washed rind cheese left to mature under a layer of ash from May through September. Typically, the ash comes from burning vine shoots pruned from local vineyards. Aisy Cendré has a similar texture to Burgundy's other washed-rind cheeses, firm and creamy, then melting at room temperature. The ash-laden exterior allows the cheese to continue to mature beyond the aging and washing process. As a result, Aisy Cendré has a delectable woody flavor and creamy center.
Wine Pairings for Aisy Cendré
A Pinot Noir from Nuits-Saint-George is a great wine pairing for Aisy Cendré. These are full-bodied, robust reds with layered aromas of cherry, blackcurrant, leather, and mushrooms—the ideal combination for a powerful, savory cheese like Aisy Cendré.
---
Charolais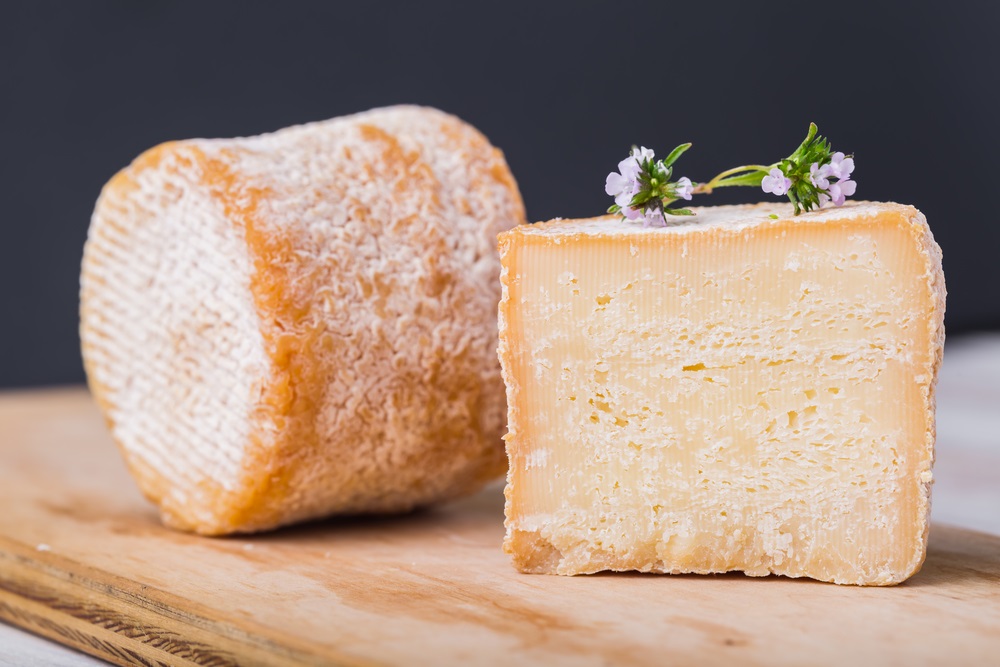 A whole plethora of goat cheeses are produced throughout France, and Burgundy is no exception. Charolais is one of the more unique goat cheeses made in Burgundy. Unlike others, Charolais is shaped into a larger cylindrical shape which is better for extended storage. Made in the area of Charolle, this cheese's signature fine-grained texture comes from a lengthy lactic fermentation process. Through this method, the milk is left to age for 12-24 hours, naturally forming a curd before processing. When young, Charolais has a soft, wrinkly rind that hardens as the cheese ages. Expect tangy flavors typical of goat cheese along with notes of nuts and minerals.
Wine Pairings for Charolais
A crisp high acid Chardonnay from Chablis pairs deliciously with Charolais, the wine's high acidity is an excellent complement to the tangy, creamy goat cheese. Simultaneously, Chablis' aroma of citrus, minerals, and hay match Charolais's flavors perfectly.
---
Mâconnais PDO Chevré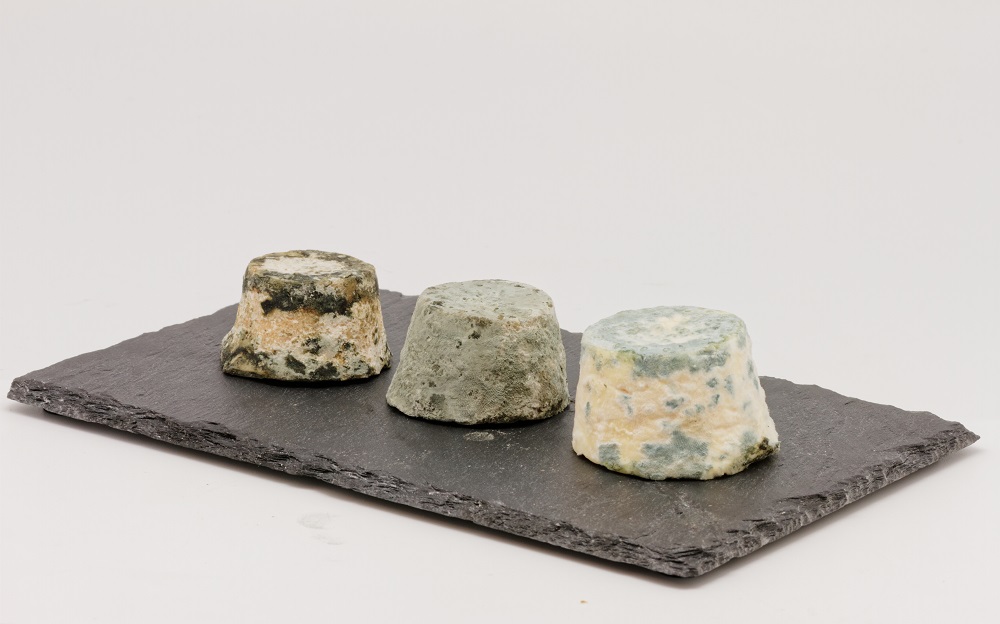 In one of Burgundy's most southern regions recognized for Chardonnay production, the Mâconnais PDO makes a local chevré. Many winemakers of the region breed goats and use them for grazing their lands. Then, make an artisanal chevré from their milk. This is a farm-made cheese, which means each cheese is unique as producers experiment with different drying techniques. The small size of this Burgundy cheese makes them a perfect snack or a great addition to vineyard picnics. Mâcconais chevré is ivory-colored with a dense texture and grassy flavors when young. With age, this cheese becomes saltier and more savory.
Wine Pairings for Mâconnais Chevré
A Chevré from the Mâcconais deserves a Chardonnay from the Mâconnais, too. White Mâconnais wines have plush flavors of grapefruit, mandarin, honeysuckle, and hay. These dry yet fruity wines make a great match for grassy, tangy chevré.
---

Berthaut, one of the most famed Époisses producers, also created a smaller washed-rind cheese called Trou du Crou. Once this cow's milk cheese is made, it's washed with marc de Bourgogne throughout the aging process. During this time, the cheese ages in caves laying on straw mats. Trou du Crou has a similar pungent aroma to other washed-rind cheeses, along with aromas of alcohol and hay from the aging process. It has stronger flavors with a subtle aftertaste of dried flowers.
Wine Pairings for Trou du Crou
This pungent, decadent cheese is delicious alongside an off-dry Chenin Blanc from Vouvray. The wine's ripe fruit aromas of peach, pear, and delicate florals, coupled with a touch of sweetness, are a fantastic match for Trou du Crou's flavors.
About Nicole Dickerson
WSET certified international wine writer with a passion for rare varieties and cellar hand experience in both hemispheres. Join me in the vineyards and cellars of the wine world at PalmAndVine.com
Related Blog Posts: