Italy's wine country is spectacularly varied from the dramatic valleys of Piedmont overshadowed by the Alps, to the fairytale wine roads of Chianti (complete with castles, medieval villages, and cypress-lined country roads), to the volcanic vineyards near Sicily´s Mount Etna.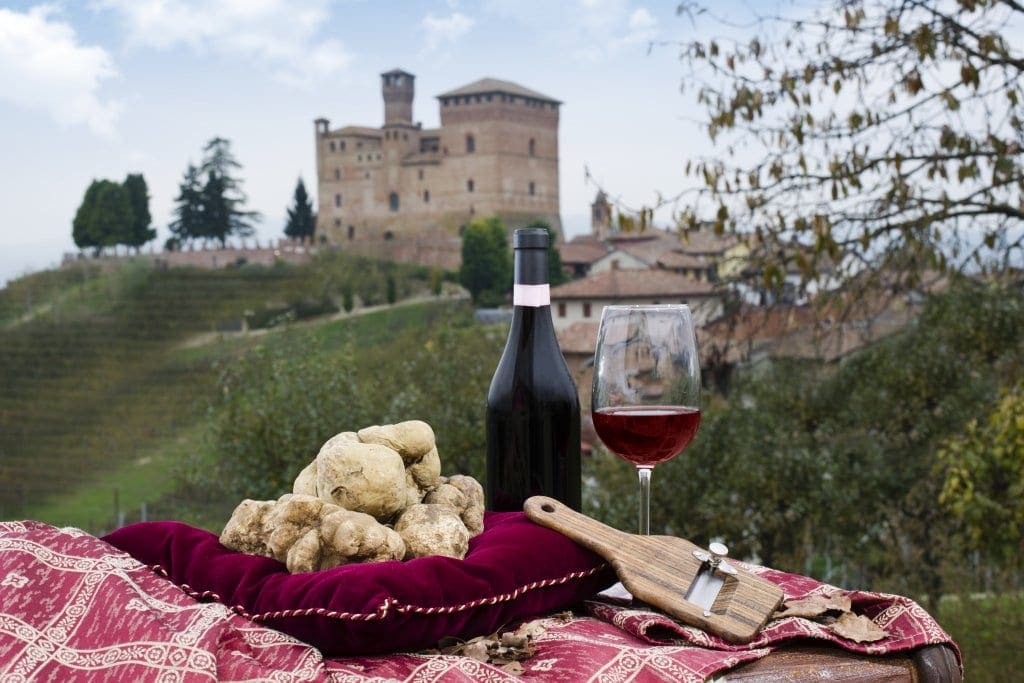 Wine lovers coming to Italy are spoiled for choice when it comes to beautiful vineyards, charming restaurants, and quaint family-run wine estates; however, luxurious and stylish accommodation has in years past, not been one of the highlights of the rural wine country. Not any longer! Wine hotels are hot hot hot right now, and there are some FABULOUS places to stay in the wine country now.
Here is a list of some of our favorite hotels either with a winery or right in the wine country (most set amid vineyards) throughout mainland the north of Italy (info on Southern Italian and Sicilian wine hotels coming soon!):
TUSCANY Wine Region



Hotel L'Andana, Maremma
This is simply one of the loveliest hotels in Italy- a boutique luxury hotel located in a renovated 16th century Duke´s summer hunting lodge amid a vineyard near the castle crowned coastal village of Castiglione della Pescaia- right in the heart of Maremma, home of the Super Tuscans. L'Andana facilities include an "Espa" spa, vitality pool, a Michelin starred Alain Ducasse restaurant, vineyards, and winery, hiking trails, tennis courts, – what more could you ask for?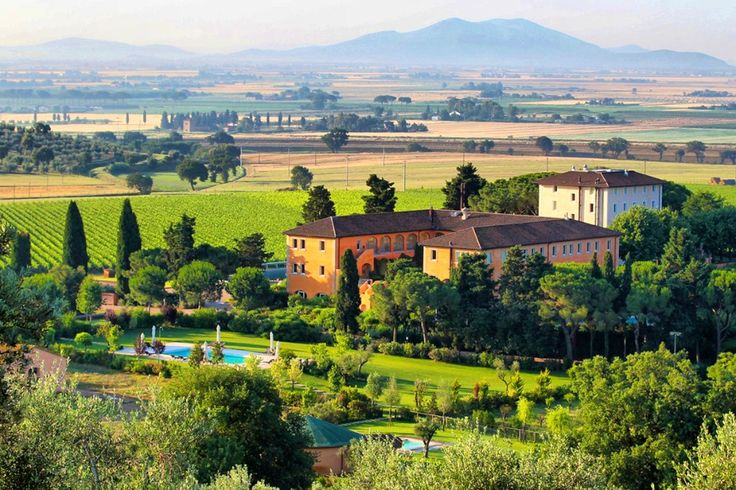 ---
Hotel Il Borro, Chianti
Owned by the Ferragamo fashion family (who purchased this medieval hamlet cum exclusive resort from the Dukes of Aosta), Il Borro is a unique vacation village. In the resort, there are two ultra-luxury villas and four farmhouses with individual apartments. It is located about halfway between Florence and Perugia, close to the historic town of Arezzo. Within the resort, there is a beautiful winery (wine has been made in this hamlet since the 1700´s), and the property also produces olive oil and honey. Il Borro is perfect for big groups or families wanting to visit the wine country in a relaxed, luxurious atmosphere. Activities that can be organized here apart from wine tasting include horseback riding, yoga, archery, hot air ballooning, and hiking.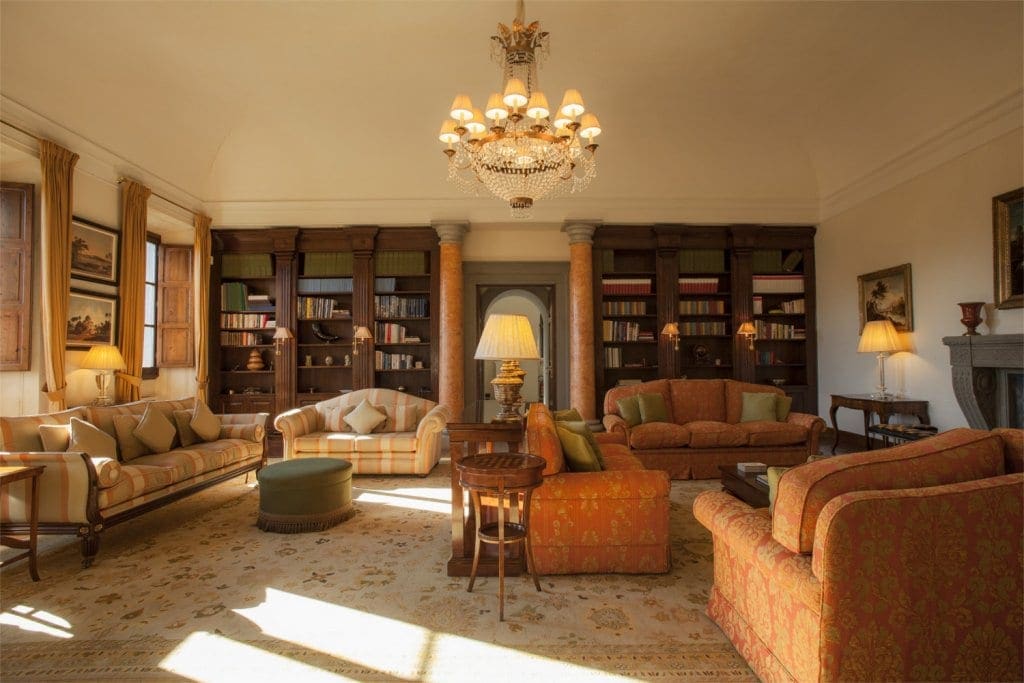 ---
Hotel Castello del Nero, Chianti
A stunning, authentic 12th-century castle that has been luxuriously appointed with period furniture and all the creature comforts, Castello del Nero is by far the most luxurious hotel in Chianti. Surrounded by 700 acres of romantic olive groves and vineyards, this stunning hotel could not be more picture-perfect. There are 50 rooms, each uniquely decorated and many with claw foot bathtubs, and vaulted or frescoed ceilings. The facilities include one of the best spas in Italy and an elegant restaurant (La Torre). This is the ultimate hotel for honeymooners and wine lovers looking for romance.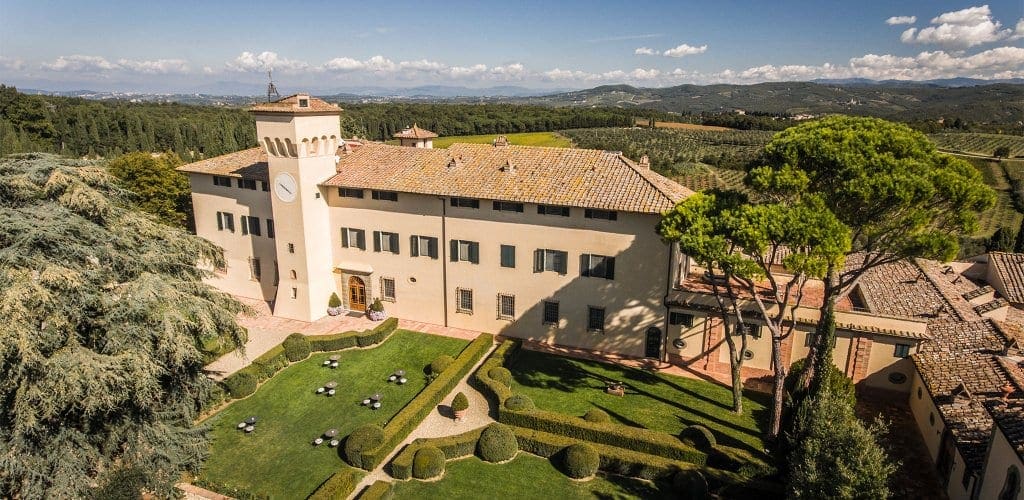 ---
Hotel Banfi il Borgo, Montalcino
Brunello di Montalcino Wine Tour
The prestigious American owned Brunello di Montalcino producer Banfi, also boats their own darling little wine country hotel, right on site. There are only 14 rooms, including some lovely suites, and the decor is rustic chic. Bathrooms are a strength here with features you don't often find in European hotels like professional hairdryers, oversized showers, etc. Guests have access to many pretty exclusive areas like the reading room, the pergola garden, and the convivial Taverna restaurant. Then, of course, on the property, they can visit the winery castle and the glass museum, open to the general public. This is the best option for a luxury hotel near Montalcino, especially as Castello di Velona is closed for renovation.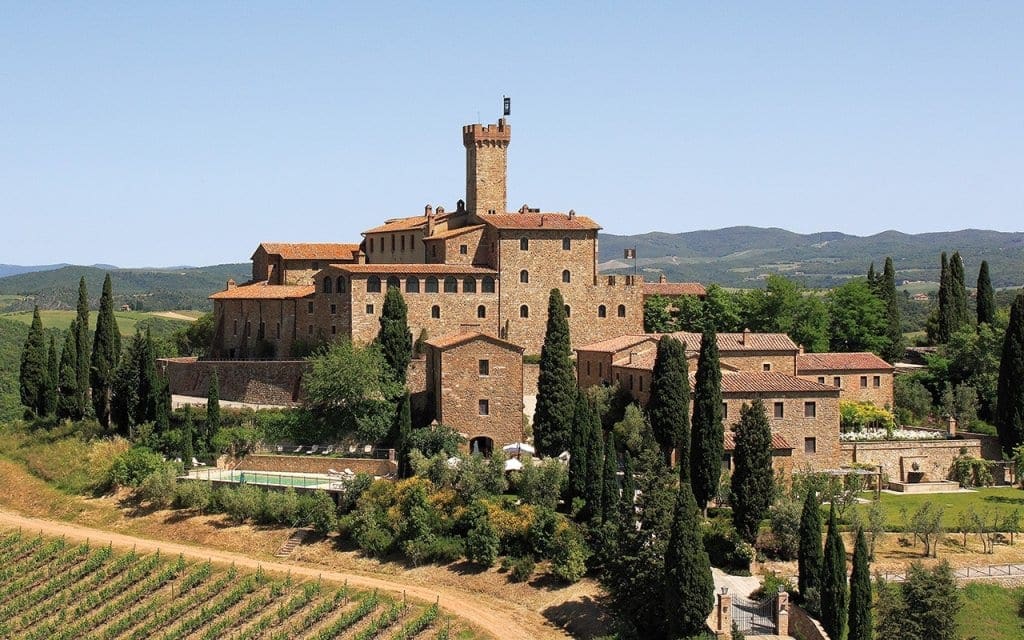 ---
PIEDMONT Wine Region



Hotel L'ostelliere, Gavi
Gavi is one of Piedmont's least visited wine regions. What a pity as some of the countryside is pristine, the village of Gavi offers a preserved historic center, and the Monterotondo wine resort has it all- rustic hotel, top-class restaurant (La Gallina), the famous winery (Villa Sparina)- all set amid manicured vineyards. As in all the wine hotels, the most spectacular months to visit are September and October (harvest time) when the vineyards are at their best, and the weather is still nice enough to sit outside on the terrace sipping a glass of wine taking it all in. Non-wine-related activities the hotel offers are bike tours of the area, posh picnics on the river, cooking classes, truffle hunting, and visits to rice producers. Of the 25 rooms here,12 are suites and worth paying extra for.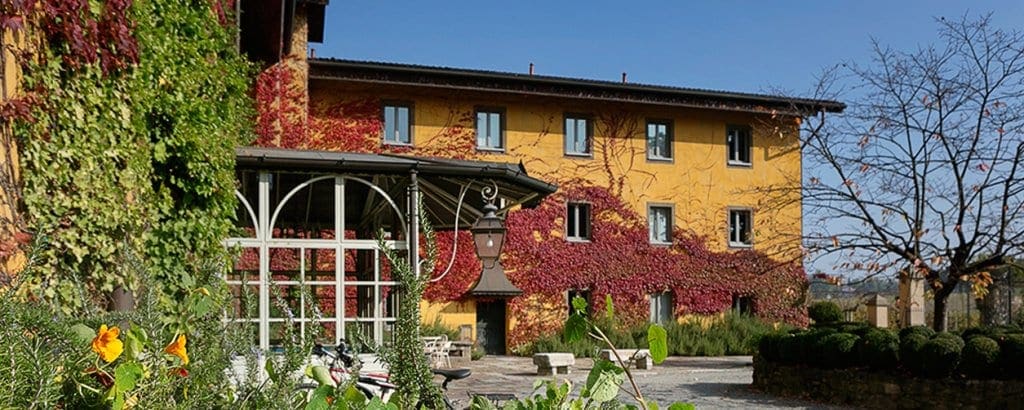 ---
Hotel Relais Monforte, Langhe
This is the Langhe's newest highly acclaimed hotel just opened this spring. And it is an oasis for golf lovers! Located near the medieval wine hamlet of Monforte d´Alba in the heart of Barolo wine country, Relais Monforte has a working winery on-site- the Cascina Gagliass. Many of the 36 bedrooms have big terraces and rooms, and this contemporary and stylish hotel is just what the doctor ordered for guests looking for bright and airy decor and high end, discreet service. Facilities and services include nine hole golf course on-site, wine tasting on-site, private cooking classes, a wellness center, and a stylish restaurant (Piedmont cuisine with an innovative approach).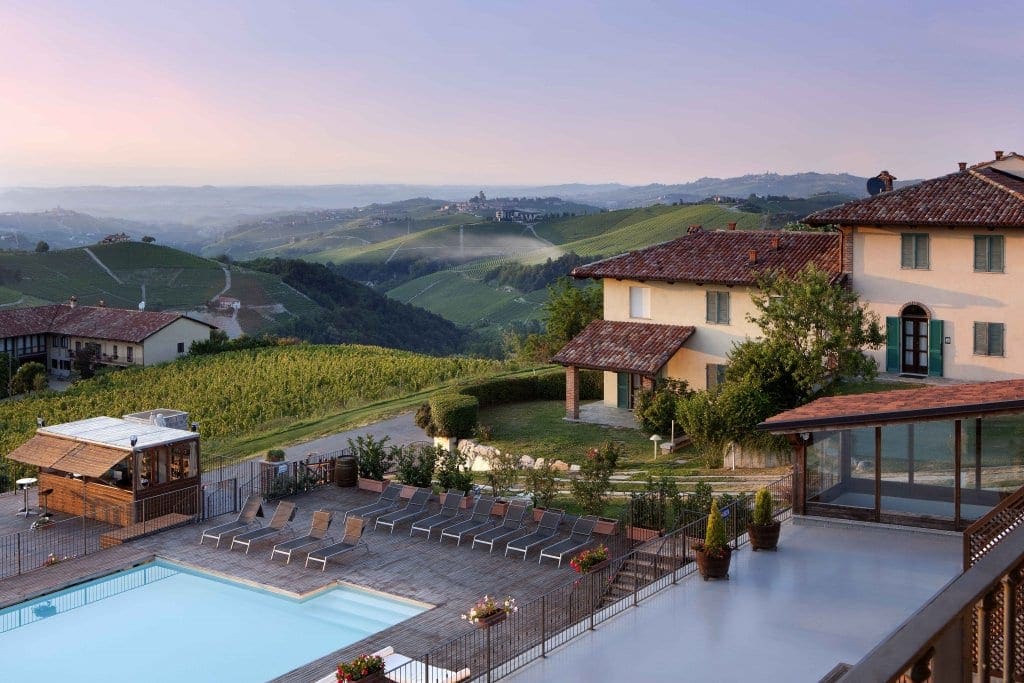 ---
Hotel Albergo Agenzia, Bra
Barolo and Barbaresco Wine Tour
Slow Food headquarters- how cool is that? The Albergo Agenzia, located near the Slow Food capital of Bra, is a handsome hotel set in a historic (Neo-Gothic) Savoy residence. While the rooms are fairly simple and not luxurious by any means, the benefit to staying here is right on-site. You have the famed wine bank which you can visit, and the outstanding Michelin starred Ristorante Guido. Also on-site, out of interest, is the International University of Gastronomic Science, which attracts culinary students and professionals from around the world. This hotel is also a good base for wine touring as you have Barolo, Barbaresco, and Alba all nearby, not to mention Giolito cheese, our favorite cheese tasting venue.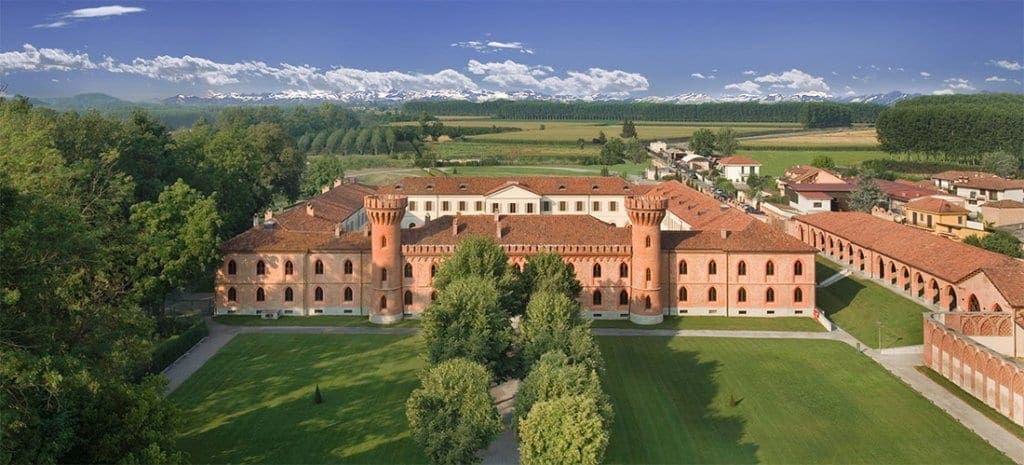 ---
FRIULI Wine Region



Hotel Terra e Vini, Gorizia
Friuli is THE "it place" for cult white wines at the moment. It´s huge fans, and advocates include Mario Batali, and Joe Bastianich is even making wine here. We are also major fans of Friuli, one of Italy´s undiscovered wine regions. Located northeast of Venice, Friuli is home to some stunning scenery, interesting cities like Trieste (which attracted writers like James Joyce) and, of course, those wines. white wines are what the region has become known for. A new term has even been coined "Super Whites," and the town of Gorizia is where you´ll find some of the best wine country. This little hotel calls itself an osteria (restaurant) with rooms. Indeed, the rooms are an afterthought and don´t expect luxury, but if you want to be in the thick of the wine country, this is a great option. Elda Felluga's restaurant has become mythical, and you can experience it for yourself, then stay over and wake up to views of the gentle Friulian countryside.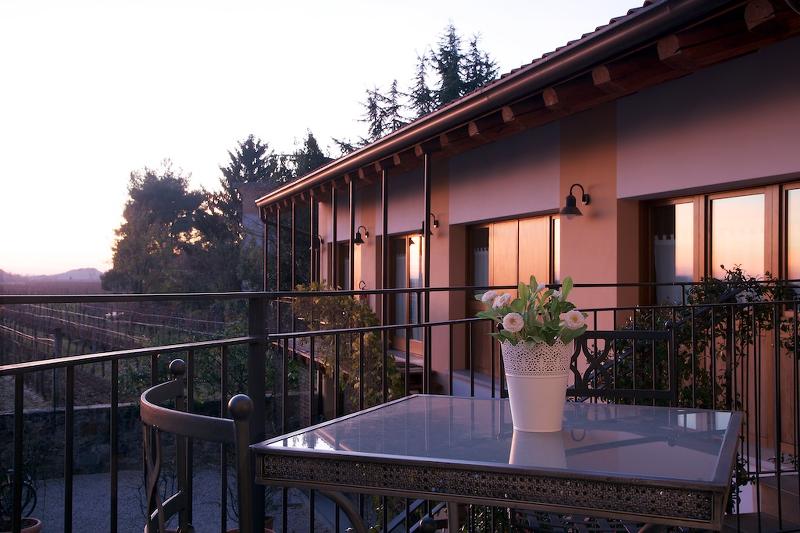 ---
FRANCIACORTA Wine Region
Hotel L´Albereta Relais & Chateaux
Franciacorta is Italy´s most exclusive sparkling wine region, and this gorgeous Relais & Chateaux is simply the only place to stay for guests looking for romance, atmosphere, and luxury, of course! Located less than 90 minutes east of Milan, near the pretty Lake Iseo and the town of Brescia, Franciacorta is one of the north´s hidden wine country gems. The Albereta is the perfect place to stay for a wine tasting spa weekend, with its two same owned wineries (stylish Contadi Castaldi and the uber prestigious Bellavista) and world-class spa (which includes Apollo, the new beauty technology). If you are celebrating a special occasion and want to splash out, book the Cabriolet room in the Torre di Lago- push a button and the roof opens up for you to admire the stars from your four-poster bed! Another fabulous reason to stay here is to dine at Gualtiero Marchesi´s super famous restaurant, benissimo!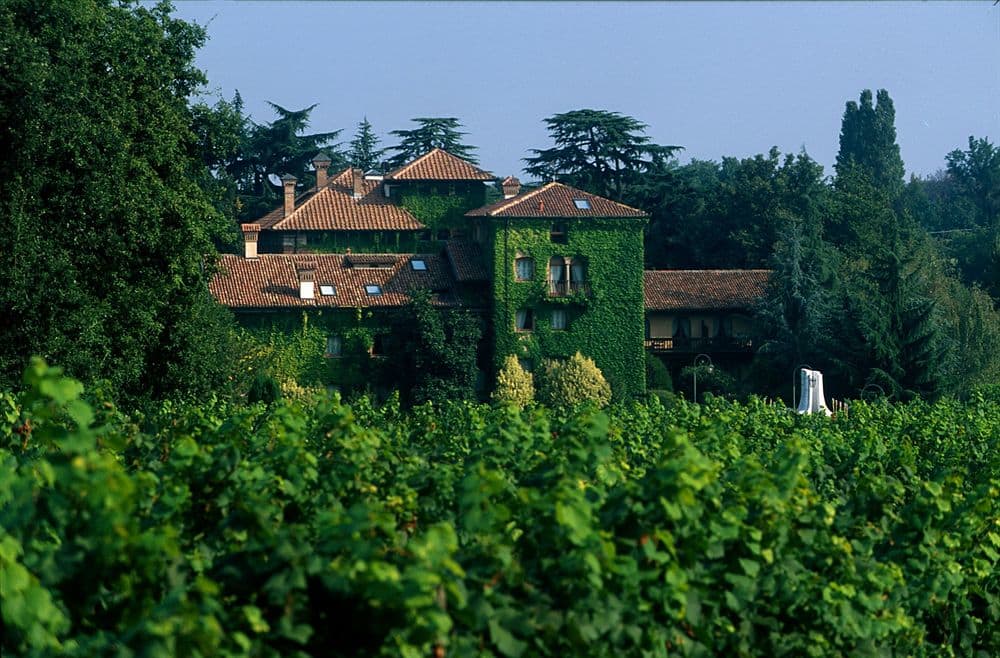 ---
Hotel Relais Franciacorta
For an inexpensive option in the Franciacorta wine country, this is a great choice. Use this comfortable, rustic hotel as a base to explore the top wineries of the area, such as Bellavista, Bersi Serlini, and Il Mosnel. Set up a cooking class at one of the local restaurants. Do a Michelin star dining tour of the region, rent a boat on the lake, visit the art city of Bergamo and see the Ancient Roman ruins in Brescia, take some invigorating hikes… there are many opportunities for a relaxing vacation in Franciacorta. This hotel has 50 rooms, some of which have lake views (worth it) and decor is simple country design. One thing to watch out for though is that many weddings are organized here, so make sure a wedding does not correspond to your dates if staying here as it is no fun if not your own wedding!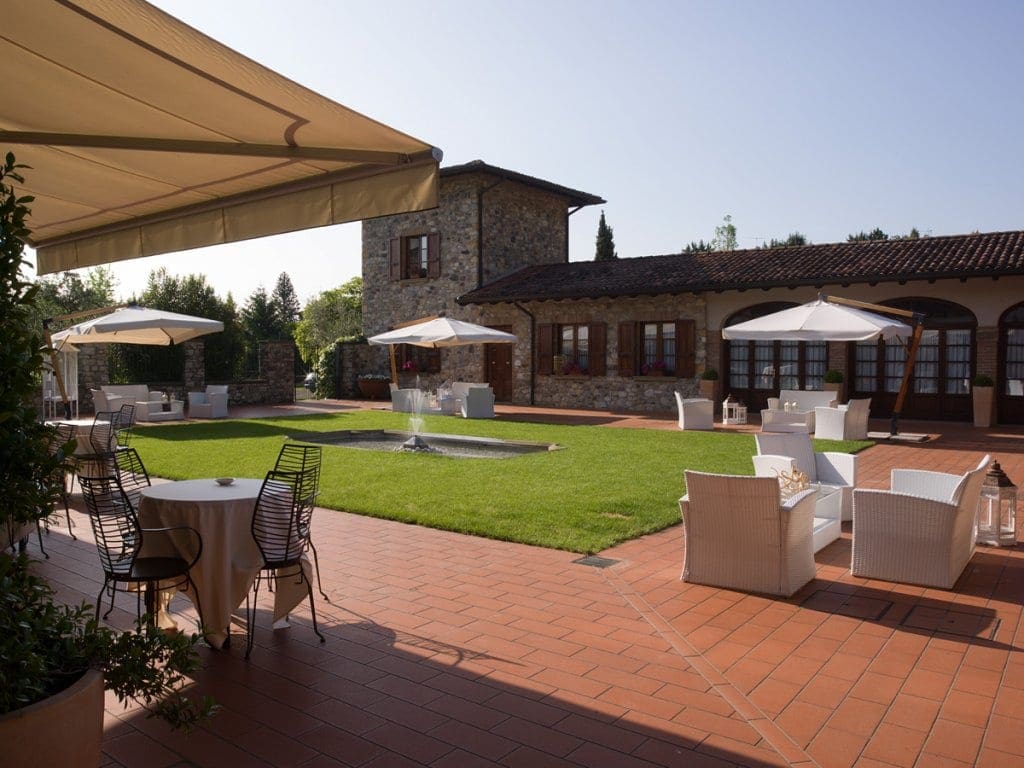 ---
VENETO, PROSECCO AND VALPOLICELLA Wine Regions
Hotel Relais Duca di Rolle Bisol, Prosecco
In the gently rolling hills of the Prosecco wine country, the beautiful Bisol winery has opened this darling little self-catering complex in the hamlet of Rolle. About 50 minutes north of Venice, you are immersed in the unspoiled countryside here. This is a fantastic option for big families traveling together as you can rent the various apartments and cook on your own in the fully equipped kitchens. There are also two great little restaurants in the hamlet. If you are on a budget and want to spend a few days in the wine country close to Venice, this is a stellar choice. The time it to correspond with the Cocofungo mushroom festival in October or the various wine festivals in the region. Don´t miss Bisol's winery, of course, as well as the stately Villa Sandi.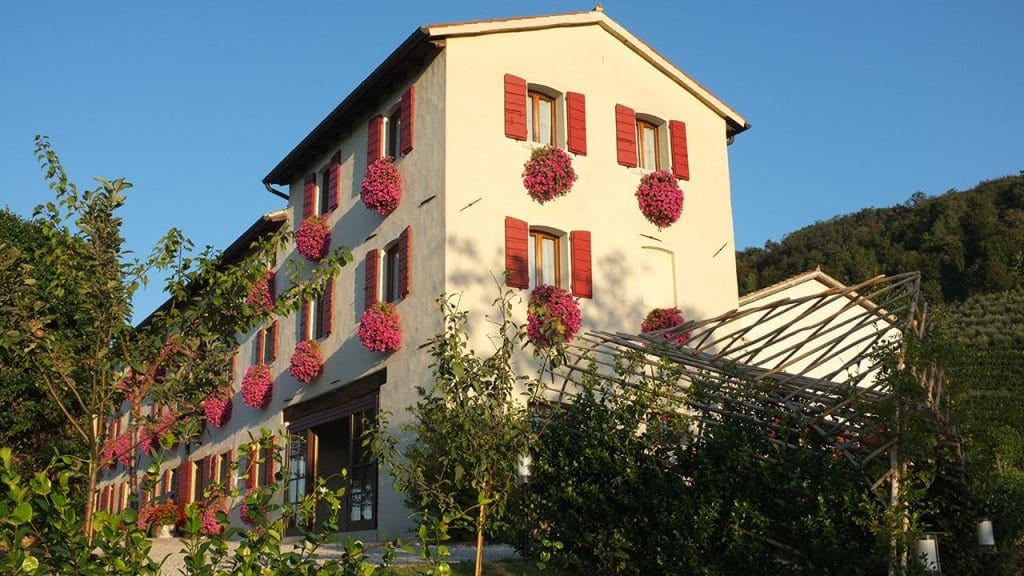 ---
Hotel Villa Quar, Relais & Chateaux
The Valpolicella wine region is home to the famed Amarone and Recioto wines and is a delight to visit. You can either use historic Verona as a base or for something more romantic and original; you can stay right in the countryside (only 5 km from Verona). And great news- there is a marvelous Relais & Chateaux hotel awaiting you here. This five-star luxury hotel is set inside Villa Quar and is strikingly elegant. The villa itself is Italian patrimony and breathes history and prestige. An ancient stone wall encircles the breathtaking property, which encompasses its vineyards used to make the hotel´s own wine (!) The gastronomic Arquade (2 Michelin stars) restaurant is world-class and foodies from all over Northern Italy flock here. There are 28 rooms here, 10 of which are suites, and decor is classic Relais & Chateaux style. Rooms are stuffed with many antiques, too. Gorgeous and the ultimate destination for a wine tasting weekend in Valpolicella.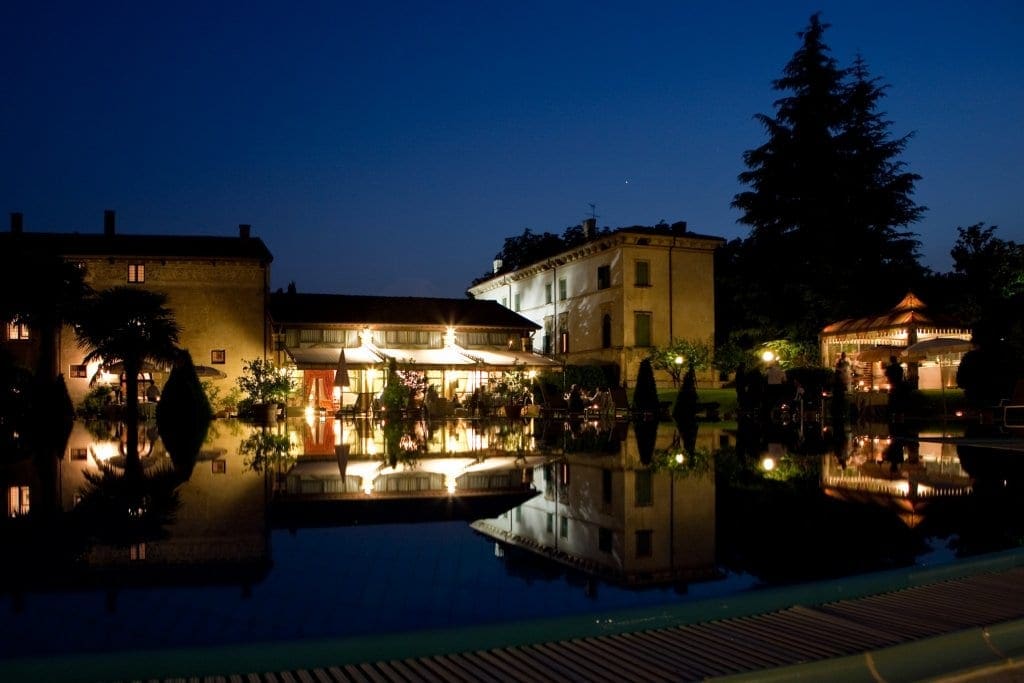 ---
Related Blog Posts: