This large and imposing historic estate lies close to the captivating village of Saint-Emilion – a definite highlight of any wine tasting trip in Bordeaux. It owes its name to an eighteenth-century owner, Jacques Kanon, who purchased the Château in 1760. Jacques lovingly restored the property before selling it to a local merchant, Raymond Fontemoing, in 1770. In 1919, it came into the Fournier family's hands, who raised the bar again and achieved a great reputation for their wines. Sadly, family problems and not a little intrigue forced them to sell the property, which was brought in 1996 by the Wertheimer family of New York – who incidentally also control the Chanel group.
By this time, the property was in a sorry state indeed and needed a major overhaul. Although the Wertheimer secured the Château for an amazingly low price, a major investment was required to bring the estate back to its former glory. They were faced with subsidence within the quarries beneath the property, TCA contamination within the winery, and a pretty dilapidated cellar! Not to mention that many of the vines had been infected with a virus and needed to be replanted. The man chosen for this formidable job was John Kolasa, who was already running Rauzan Segla in Margaux. He worked tirelessly to restore the property, ripping out old equipment and vines with great enthusiasm if they were not up to scratch. The Château used to have some Cabernet Sauvignon vineyards, but Kolasa felt they were not good enough to be used in the wine-making and ripped them out.
Château Canon has benefited enormously from his ruthless and dedicated approach and has literally been brought back from near death. Today, the visitor would scarcely believe that this gorgeous property was in such a bad state 20 years ago. The winery is polished, the Château completely revamped. So too are the wines, which offer sumptuous black fruits, rich, concentrated flavors, and great power. Château Canon, once written off by wine 'experts,' is considered one of the finest wines in the St Emilion region today. We offer a unique experience at Canon with walks through private vineyards starting in medieval St Emilion and ending with a VIP tour and tasting at the estate.
Wines produced
Château Canon (Grand Vin)

75% Merlot, 25% Cabernet Franc, 18 months in 70% new oak barrels.

Clos Canon (Second wine of the property)

75% Merlot, 25% Cabernet Franc, 18 months in 70% new oak barrels. Less concentration and power than the first wine.
Winery details
St-Emilion
33330, Ludon-Médoc, Bordeaux
France
Tel +33 (0) 557 55 23 45
Fax +33 (0) 557 24 68 00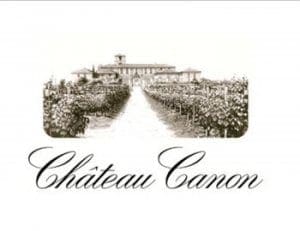 Appellation

AOC Saint Emilion / First Growth (B)

Founded

1760

Area under vine

18 ha

Age of vines

25 years+

Oak barrel origin

French
Winemaker

John Kolasa

Owner

Wertheimer family

Production

70,000 bottles

Grape varietals

Merlot and Cabernet Franc