Discover Bordeaux White Wines
To most people, Bordeaux is probably the most well-known and celebrated of France's great wine regions. This fame has chiefly spread because of Bordeaux's red wines – few connoisseurs aren't familiar with Lafite, Latour, and Petrus. And with good reason, some of the world's finest and noblest red wines are made in Bordeaux, wines that can sometimes outlive their owners!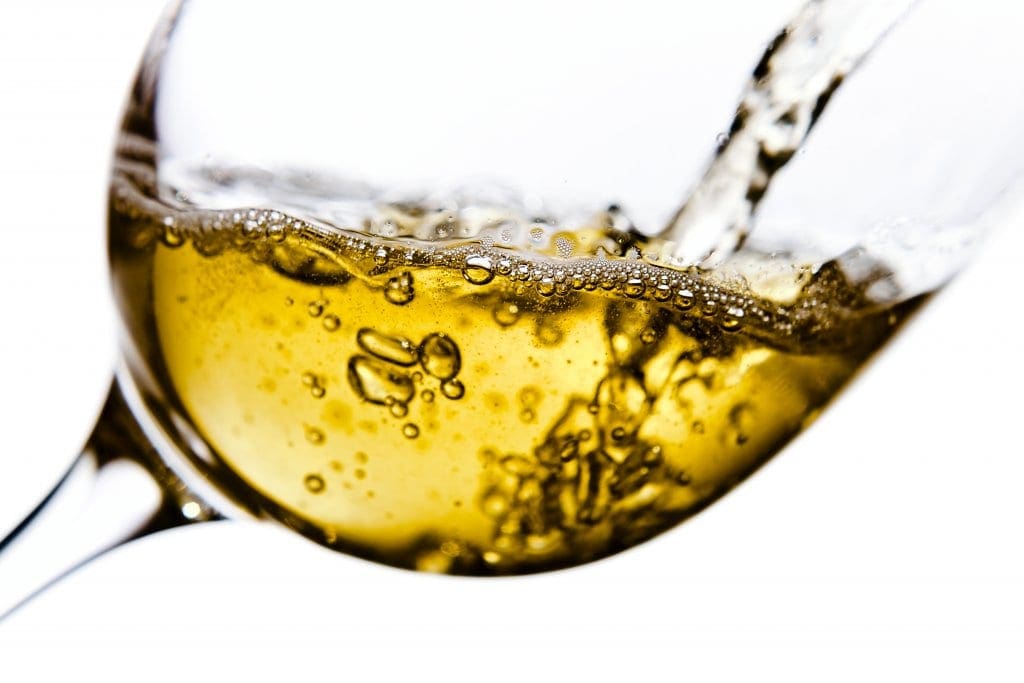 Yet, in the excitement surrounding Bordeaux's reds, the whites can sometimes be unwisely overlooked. Some immensely stylish dry white is made in this part of France, often at prices that massively undercut the top reds. These are rich, complex, and very age-worthy at their best and rival the finest white Burgundy. However, they currently only represent 9% of the total production in Bordeaux, reflecting the overwhelming global demand for the area's reds. But this was not always so – after the Second World War, the vineyards were balanced almost equally. Sadly over the last couple of decades, white vineyards have been ripped up, either in favor of reds or to allow the land to be redeveloped for agricultural or other uses.
Cellar Tours offers a range of Wine Tour Experiences in the Bordeaux Region.
It began with the Romans.
Historically, the earliest Bordeaux whites were predominately sweet, made in a style very different from the dry whites of today. However, the Romans were the first to plant vines in the 1st century BC, and white wines have a history at least as old as the reds in Bordeaux. The best-known region in medieval times for whites was Graves, located south of Bordeaux. It remains a heartland of white Bordeaux today, particularly in the northern zone, Pessac-Leognan.
Today, white wines are produced in many of Bordeaux's key appellations, but the focus of production remains Pessac-Leognan, Graves, and Entre-Deux-Mers. White Bordeaux is generally made from a blend of two or more varieties, although some mono-varietal examples exist. The key components are Semillon and Sauvignon Blanc, the former being the most widely planted white variety. It is a remarkable grape variety known for its aging potential – Semillon vines can often live to a ripe old age of 100 years. If it is grown to its maximum potential, Semillon gives rich, full-bodied whites, with some tropical fruit and later honeyed aromas with age. It blends well with Sauvignon Blanc, which adds structure, zest, and aromatics to the final wine.
There are also small amounts of Colombard in Bordeaux, although the percentage is tiny. Slightly more important is Muscadelle, which can add floral aromatics to the final wine, although it rarely represents more than fifteen percent of the total blend. Finally, Sauvignon Gris is another minor category, an offshoot of Sauvignon Blanc that has attracted quite a following in Graves for its floral aromas and pleasant acidity.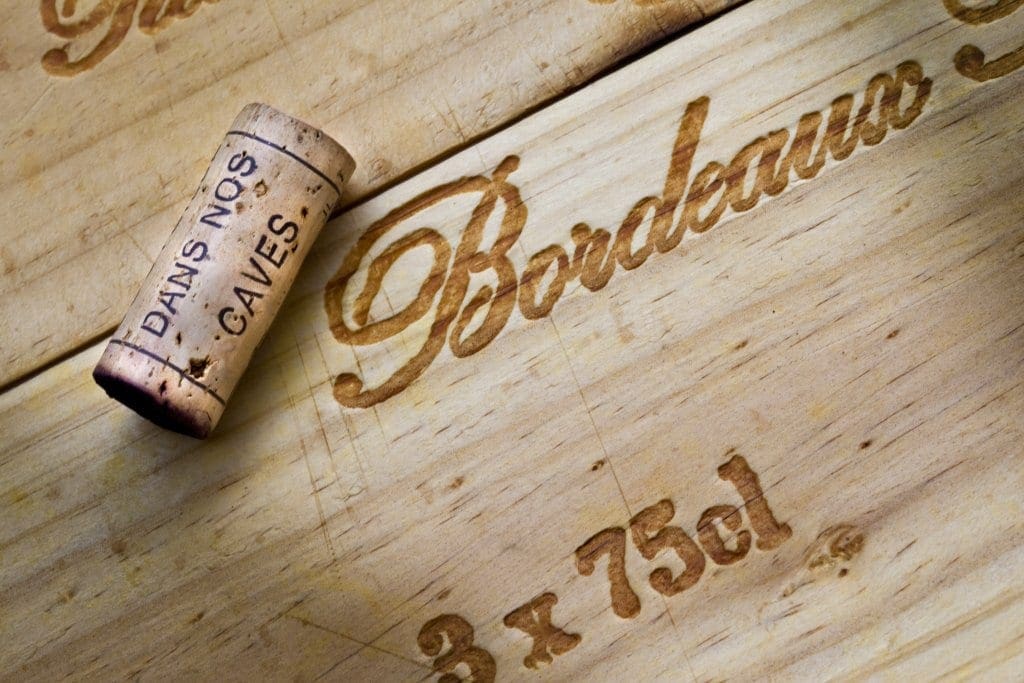 But more importantly, what can an oenophile expect from a glass of dry white Bordeaux? Stylistically, it varies enormously from a glass of something complex, structured, and barrel-fermented to easy-drinking, racy, unoaked white for immediate consumption. The most serious examples tend to emanate from Pessac-Leognan, including the venerable white of Chateau Haut-Brion, undoubtedly one of the greatest dry whites in France.
Pessac-Leognan
Originally part of the larger Graves appellation, Pessac-Leognan is situated immediately south of the city of Bordeaux and was granted its appellation status in 1987 in recognition of the superior quality of its terroir. The best vineyards sit on clay-limestone soils, which offer the best conditions for ripening white grapes. Here, you'll discover Bordeaux's finest, most long-lived whites, a handful of which fetch prices that exceed those of the red wines from the same estates. Anyone who has tasted Domaine de Chevalier's white can vouch for its incredible finesse and depth of flavor. Older wines show a remarkable minerality intertwined with a toasty quality, an exemplary marriage of fruit and oak. The best vintages can age for decades. Other top producers of white in Pessac-Leognan include Haut Brion, Laville Haut-Brion, Larrivet-Haut-Brion, Fieuzal, Latour-Martillac, La Louviere, Olivier, and Pape Clement.
Graves appellation
Further south, we encounter the expansive zone of Graves, where the quality of white winemaking and investment level has improved immeasurably in recent years. In contrast to Pessac-Leognan, the whites are less commonly oaked and offer great value but less complexity. But for everyday drinking, it is hard to beat Graves. The whites are among the most attractive wines of Bordeaux: aromatic, zesty, and delightfully refreshing. So, in other words, perfect summer drinking. However, the blends have changed over the past decade, with many estates now favoring Sauvignon Blanc over Semillon, producing cleaner, more modern style whites to compete with similar examples from the new world. A few properties favor Sauvignon Gris, and one or two make a varietal version. Top producers include Brondelle, Cabannieux, Clos Floridene, Rahoul, and Le Tuquet.
Larger still is the region of Entre-Deux-Mers, situated between the Dordogne and Garonne rivers. There are over 1400 hectares under vine, located on a vast undulating limestone plateau, which is again well suited to white wine growing. Sauvignon Blanc and Semillon unsurprisingly dominate, with tiny amounts of Muscadelle, Ugni Blanc, and Colombard. This appellation is about maximizing modern white winemaking with impressive and great value results, using pre-fermentation skin contact, lees aging, and judicious use of new oak. The top examples can compete with their more lauded cousins in Graves, although they rarely age as well. Wines to look out for are Chateau Bauduc, Chateau Bonnet, Chateau de Chapelains and Clos Nardian.
Dry Whites from Top Estates
But today, one of the greatest sources of good value dry white emanates ironically from Sauternes, a region renowned for its sweet wines. Many top estates now make a dry white, helping to supplement their income in a world where dessert wines are decidedly unfashionable. The blend is again Sauvignon/Semillion, and the winemaking methods mirror the rest of Bordeaux. Chateau Doisy-Daene, Coutet, Guiraud, d'Yquem, Rieussec Rayne-Vigneau, and Suduiraut all make a delicious dry white, often on sale for less than £25.
Even the Medoc, an area renowned for long-lasting Cabernet Sauvignon-based reds, is increasingly branching into white wine. Chateau Mouton Rothschild and Margaux make a spectacular (and expensive) white to complement their flagship reds, as do several other regional producers.
Over the past 15 years, a remarkable resurgence in the quality of dry white Bordeaux has taken place; consumers are now spoilt for choice with an unparalleled range of delicious white wines. What's more, most are very affordable and adaptable – Bordeaux white is ideal as an aperitif or to match with a variety of dishes. Our top choice? Domaine de Chevalier with Dover sole is gastronomic bliss.
Related Blog Posts