Profile of Château Soutard
Château Soutard is a beautiful, historic wine estate that proudly sits on the middle of the St-Emilion limestone plateau and is one of the grandest and imposing in the region. It enjoys a long, varied, and complex history, with several key changes of ownership and renewed investment that has propelled the Château into the first tier of St-Emilion wines – the 2011 vintage was hailed by the critics as the finest ever crafted at Soutard! While not ignoring the Château's historical legacy, the present owners have invested a monumental amount of energy into updating Soutard for the 21st century – no other property in the area has benefited from such dramatic changes in the last 6 years as Soutard.
Château Soutard began its existence in 1699 when a local magistrate, Jean Coutures, wanted nothing more than a relaxed and bucolic existence making wine in this great region. However, his energetic daughter Marie was the person truly responsible for establishing Soutard's reputation; she oversaw the construction of the present Château in 1741, which was finally completed in 1762. Her son, Jean Cambret de Faurie, continued her work after Marie died, building up a loyal clientele and establishing a favorable reputation for the wines of Soutard. In the 19th century, the property fell into Jean Laveau's hands, a local and important grape grower who built on the fine legacy of Soutard. The Château's next owner would be the longest-standing family to control the estate – the Ligneris inherited Soutard when a member of their family married its heiress, Jeanne du Foussat de Bogeron, in 1919.
The Ligernis family continued to run the property right through the 20th century; Francois de Ligneris, who ran the estate from 1981 for over twenty years, also ran a very popular wine bar in St-Emilion, L'Envers de décor. Unfortunately, whispers started to circulate that Soutard was losing its edge, and the wines were a poor shadow of their former glory. In 2006 Soutard was acquired by an Insurance company, La Mondiale. Although the St-Emilion grower community might have been wary of this interloper in their mist, La Mondial is to be applauded, for they have completely transformed Soutard and invested an incredible amount of time (and money!) into the property. The current director, Claire Thomas-Chenard, has overseen the restoration of the Château, not to mention a brand new, state-of-the-art winery and barrel cellar (chai). But perhaps more crucially, the current owners strive to deeply understand their terroir, conducting detailed studies of the soil and practice what they call 'natural vine cultivation.'
Of course, all this effort would be for nothing if the wines didn't shine, and thankfully, since the 2006 vintage, they have. The 2009, in particular, really impresses as a perfectly balanced, velvety, and powerful wine, which clearly has a long life ahead of it. And what is most impressive of all is the way Soutard opens its doors to our guests, with warm smiles, and detailed, thoughtful tours and VIP tastings- as part of your luxury Bordeaux wine tour with Cellar Tours.
Wines produced
Château Soutard (Grand Vin) Vintage

70% Merlot, 30% Cabernet Franc, Fermented in wooden vats and aged 18 months in new French oak (70%) provided by seven different coopers. A wine of great power, ripeness and concentration.

Jardins de Soutard (second wine of the property) Vintage

70% Merlot, 30% Cabernet Franc. Fermented in stainless steel tanks and aged in new French oak (70%) for 18 months. Produced from the grapes of younger vines, the second wine is approachable on release.
Winery details
Saint-Emilion
33330 Bordeaux
France
Tel +33 557 247 141
Fax +33 557 744 280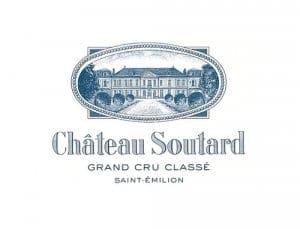 Appellation

AOC Saint Emilion / Grand Cru Classe

Founded

1741

Area under vine

22 ha

Age of vines

35 years+

Oak barrel origin

French
Winemaker

Michel Rolland (consultant) and Véronique Corporandy

Owner

La Mondiale

Production

85,000 bottles

Grape varietals

Cabernet Franc and Merlot