For more than 150 years, the Roagna Winery has been a shining example of quality, traditional-style winemaking in the Barbaresco commune in the beautiful wine region of Langhe, Piedmont. The tiny winery is located in the hamlet of Barbaresco itself, near Gaja, Bruno Rocca and the Michelin starred Antinè restaurant.
Long famed for its potent, expressive Barbarescos and Barolos, which in characteristic Barbaresco style can often age for decades, Roagna is one of the old guard of producers, making modern and balanced versions of the full, tannic wines that marked this region for so much of the 20th century.
Today the fourth generation of the Roagna family has the reigns of the company. Young Luca Roagna took charge in 2001 and has so far earned praise for upholding the company's traditions of making classic wines with impressive structure, depth and aging potential. Roagna's most prized wine is the Barbaresco Crichet Pajé (D.O.C.G.), "the maximum expression of our wine cellar," according to Luca Roagna. This signature wine is a full-bodied and elegant creation that is able to mature for 20 or 30 years. For example, Luca cites the 1978 vintage as being a wine "in great shape" today. Such longevity has made it a cult favorite among serious collectors.
These long-lived wines are due, in part, to Roagna's vinification techniques, which include a 60-plus-day maceration and aging in large oak barrels for up to ten years. They may be held even longer in the bottle before being released onto the market. The company's main estate covers 6.5 hectares in the heart of Barbaresco, mostly in the cru of Pajè, a highly esteemed area on a south-southwest-facing ridge between Barbaresco and Treiso. Two Barbarescos, the Barbaresco Pajè and the Barbaresco Crichet Pajè (a Riserva) are made from the grapes grown here. Other important vineyards include Rocche and Pira, both in the lovely hilltop town of Castiglione Falletto. These vineyards are the birthplace of the Barolo wines Rocca el la Pira.
Though best known for its Barbarescos and Barolos, Roagna also makes other wines, including a young, light Nebbiolo Langhe Rosso cuvée; an intense flavored Dolcetto; and the white Langhe Bianco Solea. "Our traditional yet innovative style is defined both by our search of maximum quality wines and our preservations of traditions and typical character," Luca Roagna says. "We also think that respect for nature is fundamental, since that it the mother of the grape that gives us our long-lasting wines. We are sure that the coupling of the fruits of nature with the techniques of the wine cellar (both modern and traditional) can create a unique, native wine unlike any other in the world."
Wines produced
Barbaresco Crichet Pajé

Nebbiolo 100%, Aged 5-7 years in French oak.

Barbaresco Pajé Riserva

Nebbiolo 100%, Aged 5-7 years in French oak.

Barbaresco Pajé

Nebbiolo 100%, Aged 5-7 years in French oak.

Barolo La Rocca e la Pira Riserva

Nebbiolo 100%, Aged 5-10 years in French oak.

Barolo La Rocca e la Pira

Nebbiolo 100%, Aged 5 years in French oak.

Opera Prima

Nebbiolo 100%, Aged 2-6 years in French oak.

Solea

Chardonnay 75-80%, Nebbiolo 20-25%; Aged 3-5 years in French oak.

Langhe Bianco

Chardonnay 90%, Nebbiolo 10%

Langhe Rosso

Nebbiolo 100%, Aged 3-4 years in French oak.

Dolcetto d'Alba

Dolcetto 100%
Winery details
Loc. Paglieri 9
12050 Barbaresco (Cn)
Italy
Tel +39.0173.635109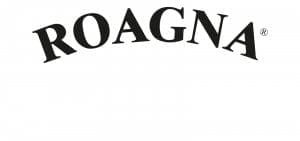 Appellation

Barbaresco and Barolo

Founded

The winery began in 1880, although the Roagna family has been in this area for much longer.

Area under vine

15 hectares

Age of vines

Most vines are 50-70 years old

Oak barrel origin

100% French Oak
Winemaker

Luca Roagna

Owner

The Roagna family

Grape varietals

Nebbiolo, Dolcetto and Chardonnay