Profile of Adegas Galegas
Although young, the Adegas Galegas winery was founded in 1995 and has succeeded in combining tradition and quality. The most famous wine brand is Veigadares, a wonderful Albariño, equally famous for its beautifully designed wine labels. Adegas Galegas is located in Pontevedra next to the Rio Mino. This winery is in the most southerly part of the Rias Baixas region. The "Tierra" is lined with lush, green mountains, and the temperature tends to be cool. Its proximity to the ocean keeps the terrain humid, receiving high levels of rainfall. This is the perfect breeding ground for the Albariño grape. Their main aspiration for their wines is towards quality and personality. The initial purpose for Adegas Galegas was to revive traditions in winemaking, such as including skin and must in maceration, while adding a modern technique to make things run smoother and more controlled. The winery owns 100 acres of land and produces approximately 300,000 kilos of grapes per year.
Traditional Galician vines stand tall so that the grapes can be further away from the wet grounds and closer to the sun. The quality of the grapes used by Adegas Galegas is very high, particularly so with the flagship Veigaders brand. The winery uses the white varieties of Albariño, Treixadura and Loureiro, and the traditional Galician red varieties of Brancellao, Espadeiro, Caío Tinto, and Mencia.
The Albariño grape is the most prevalent and highest quality of the varieties. It produces white wines that are distinctly aromatic, balanced, and full of flavor. Research has shown that local yeasts help the aroma of the Albariño wines. The bodega has experimented with organic growth, modern cooling systems, and an underground cellar.
Wines produced
Don Pedro De Soutomaior Neve

100% Albariño

Veigadares

85% Albarino, 12% Treixadeira, 3% Loureira - 5 months in cask.

Senorio de Rubios

40% Espadeiro, 30% Caino Tinto, 10% Brancellao, 10% Mencia, 10% Gran Negro 6 months in cask.

Pedro de Soutomayor

100% Albariño
Winery details
Meder, s/n
36457 Salvatierra de Mino
Pontevedra
Tel +34 986 65 74 00
Fax +34 986 65 73 71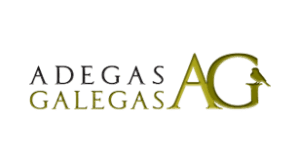 Appellation

Rias Baixas

Founded

1995

Area under vine

40 ha

Age of vines

10-15 years
Grape varietals

Albarino, Treixadura, Loureiro