Arinzano is a remarkable property, an icon of modern Spanish winemaking that boasts a history dating back hundreds of years. In fact, historical evidence suggests that vines were cultivated by a member of the Spanish aristocracy, Sancho Fortuñones de Arínzano, in the 11th century – a respectable pedigree indeed! This tradition continued throughout the ages until a 16th-century noble decided to build a grandiose palace on the modern winery site.
However, in the 19th century, Arinzano's fortunes would take a turn for the worse. The onset of phylloxera, combined with the ongoing political turmoil and uprisings against the Spanish aristocracy, ensured that Arinzano became a shadow of its former self. The estate fell into decay, and wine production ceased until the 20th century.
Its salvation came in 1988 when Arinzano caught the legendary Chivite family's eye and its patriarch, Julian Chivite. After an extensive analysis, the family decided to invest a small fortune into renovating the dilapidated estate, in addition to replanting the vineyards and building a new state-of-the-art winery. Designed by renowned Spanish architect Rafael Moneo, today's Arinzano winery is considered one of Spain's finest, seamlessly blending into the stunning Navarran landscape and boasting the most cutting edge technology and equipment. Small wonder then, that Arinzano was awarded Vino de Pago status in 2007, the highest classification available to wineries in Spain.
Nonetheless, in 2015 Arinzano would pass to the SPI group, a conglomerate run by the Russian billionaire Yuri Shefler. With experience in spirits rather than wine, Yuri sensibly continues to delegate control to Arinzano's talented team, whose focus is now squarely on producing elegant,  Bordeaux-style reds of the highest quality. The excellent la Casona de Arinzano blend is evidence enough of that fact. And yet, the estate's brilliant wines are just one of the reasons why Arinzano is now a popular tourist destination in its own right. Visitors come for the beauty of the landscape, the astonishing architectural wonders of Rafael Moneo, and the charming hospitality offered in this corner of Navarra, as much as they do for the wines.
Wines produced
Gran Vino de Arinzano 2010

100% Tempranillo. After fermentation, the wine is aged in 50% new French oak for 14 months. The prestige wine of the property, capable of extended cellaring on release.

La Casona de Arinzano 2010

75% Tempranillo, 25% Merlot. After fermentation, the wine is aged in 40% new French oak for 14 months.

Agricultura Biologica de Arinzano 2007

100% Merlot. Produced from organic grapes, after fermentation the wine is aged in 40% new French oak for 14 months.

Hacienda de Arinzano white 2014

100% Chardonnay. After fermentation the wine is aged in 30% new French oak for 12 months.
Winery details
Carretera NA-132, Km 3.1
31292 Arínzano (Navarra)
Spain
Tel +(34) 639 378 650
Fax +34) 948 555 415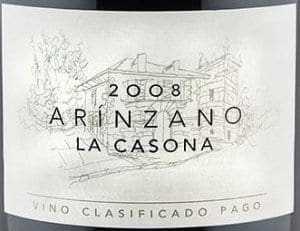 Appellation

DO Pago de Arinzano

Founded

1988

Area under vine

128 Hectares (cultivated)

Age of vines

30 years+ Low yields

Oak barrel origin

French
Winemaker

Manuel Louzada

Owner

Yuri Sheffler

Production

400.000 litres per annum, depending on the vintage

Grape varietals

Tempranillo, Merlot, Chardonnay