Founded in 1647, Chivite is one of the oldest wine dynasties in Spain. Eleven generations of Chivites have passed down the legacy of the winemaking tradition. The existing winery dates back to 1860. It was completely modernized in 1990. And in 1992, Julián Chivite Marco, who was instrumental in opening up export markets for Navarra wines, recieved the Order of Agricultural Merit from the King of Spain.
Following the acquisition by the Catalan group Perelada in 2017, the Chivite winery underwent significant changes under the continued leadership of Julián Chivite, the eldest of Julián's children. During his tenure, the company underwent a comprehensive restructuring of its portfolio. As a result, Bodegas Gran Feudo, which was previously part of Chivite, now operates as an independent winery with a distinct focus on producing commercially-oriented wines. Notable examples include their flagship rosé and the red wine Viñas Viejas, highlighting the richness of old vines. Additionally, Bodegas Gran Feudo expanded its offerings to include the Baluarte range from Rueda and Ribera del Duero.
One of Chivite's most iconic wines is the "Colección 125," a flagship wine created to celebrate the winery's 125th anniversary. This wine represents the pinnacle of their craftsmanship and is crafted from carefully selected grapes, reflecting the best expression of Navarra's terroir.
Wines produced
Gran Feudo Blanco

100% Chardonnay, Alc. 12.5%

Gran Feudo Rosado

100% Garnacha, Alc. 12.5%

Gran Feudo Crianza

Blend of Tempranillo, Garnacha and Cabernet Sauvignon, 12-14 months in American and French oak.

Gran Feudo Reserva

Tempranillo, Garnacha and Cabernet Sauvignon, 18-22 months in American and French oak.

Gran Feudo Dulce

100% Moscatel de Grano Menudo, Sweet, Alc. 12%

Gran Feudo Viñas Viejas

Tempranillo, Garnacha and Merlot, 18-22 months in American and French oak, Alc. 13%

Chivite Colleción 125 Reserva

Tempranillo, Cabernet Sauvignon and Merlot, Alc. 13%

Chivite Colleción 125 Gran Reserva

100% Tempranillo 24 months in French and American oak, Alc. 12.5%

Chivite Colleción Blanco Fermentado en Barrica

100% Chardonnay, cask-fermented, 11 months in oak, Alc. 13.5%

Chivite Colleción 125 Vendimia Tardia (Late Harvest)

100% Moscatel de Grano Menudo, Sweet, 10 months in oak, Alc. 14%
Facts & Figures
Age of vines
3-50 year old vines
Winemaker
Fernando Chivite
Production
Grape varietals
Tempranillo, Garnacha, Merlot, Cabernet Sauvignon, Chardonnay, Moscatel de Grano Menudo
Grape Varieties Used by the Winery
Chardonnay is a green-skinned grape varietal native to the Burgundy wine region in France and one of the most popular varieties worldwide.

Find out more

Moscatel de Grano Menudo

Moscatel de Grano Menudo, also known as Muscat Blanc à Petits Grains, is a white grape with a musky aroma. It is used to produce aromatic wines with flavors of citrus, apricot, and honey. The grapes are versatile and suitable for dry, sweet, fortified, and dessert wine styles. Moscatel de Grano Menudo wines pair well with desserts, cheeses, and spicy dishes

Discover the irresistible allure of Cabernet Sauvignon—a worldwide favorite with robust, dark-bodied flavor. Unleash your wine journey today!

Find out more

Garnacha: Spain's Red Gem. Akin to Pinot Noir, it bridges terroir and winemaking, crafting captivating expressions.

Find out more

Merlot is the most cultivated grape in Bordeaux and closely related to Cabernet Franc

Find out more

Discover Tempranillo: Spain's iconic red grape. From Ribera del Duero to Toro, it yields concentrated wines. Explore its synonyms and unleash its prowess.

Find out more
Winery Appellations
Discover the essence of elegance and flavors of Navarra. Explore top wineries, vineyards, and tasting experiences. Plan your trip today!

Read more

Discover the exquisite flavors of the Ribera Del Duero Wine Region—experience renowned Spanish wines with rich heritage & exceptional quality. Explore now!

Read more

Discover the captivating flavors of Rueda wines with our comprehensive guide. Explore vineyards, wineries, and tasting notes for an unforgettable trip!

Read more
Winery Contact Details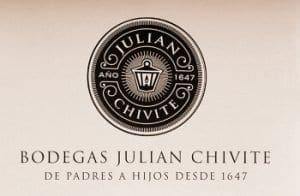 More information
If you would like us to customize an exclusive luxury tour, contact us and let us know your travel plans. We offer luxury food and wine tours for private groups of a mininium two guests. In addition, all of our private, chauffeured tours are available year-round upon request.
Cellar Tours
Welcome to Cellar Tours, the premier Luxury Travel Specialist since 2003. Our goal is to provide you with the ultimate food and wine vacation experience, with exclusive Mercedes chauffeured tours that showcase the best of local cuisine and wines.
Our team specializes in crafting bespoke, custom-designed vacations, events, and incentives tailored to your unique tastes and preferences. Travel is not just about seeing new places - it's about creating unforgettable memories and indulging in the finer things in life.
As members of Slow Food, OTAVA (Travel Agency Association in Spain), and the IACP (International Association of Culinary Professionals), we promote sustainable tourism and support local communities. We work closely with top-rated hotels, restaurants, and wineries to provide you with the highest level of service and attention to detail.
Whether you're planning a romantic getaway, a family vacation, or a corporate retreat, let Cellar Tours be your guide. With our passion for food and wine, extensive knowledge of local culture, and dedication to exceptional customer service, we're confident we can exceed your expectations.
Contact us today to start planning your dream vacation – we can't wait to hear from you!