Italians famously like to boast 'Vedi Napoli e poi muori,' or 'see Naples and die'. Yet such absolutism could be applied just as easily to Sicily, one of Italy's most captivating and beautiful regions. The largest island in the Mediterranean, Sicily is located at a crossroads and was a magnet for colonists and invaders from half the ancient civilized world. Greek, Arab and Norman conquerors came and went, leaving behind a strong cultural legacy that still thrives today. Such a colorful past has endowed Sicily with a potent mixture of language, customs and most importantly, cuisine. This rich heritage can be seen daily in the island's food customs: fish is often combined with citrus fruits, which grow in abundance, having been introduced centuries ago by the Arabs. Indeed, on the west coast of Sicily locals often enjoy a bowl of ghiotta trapanese, a broth of seafood served with Arab-introduced couscous – yet another indication of the island's vibrant historical legacy.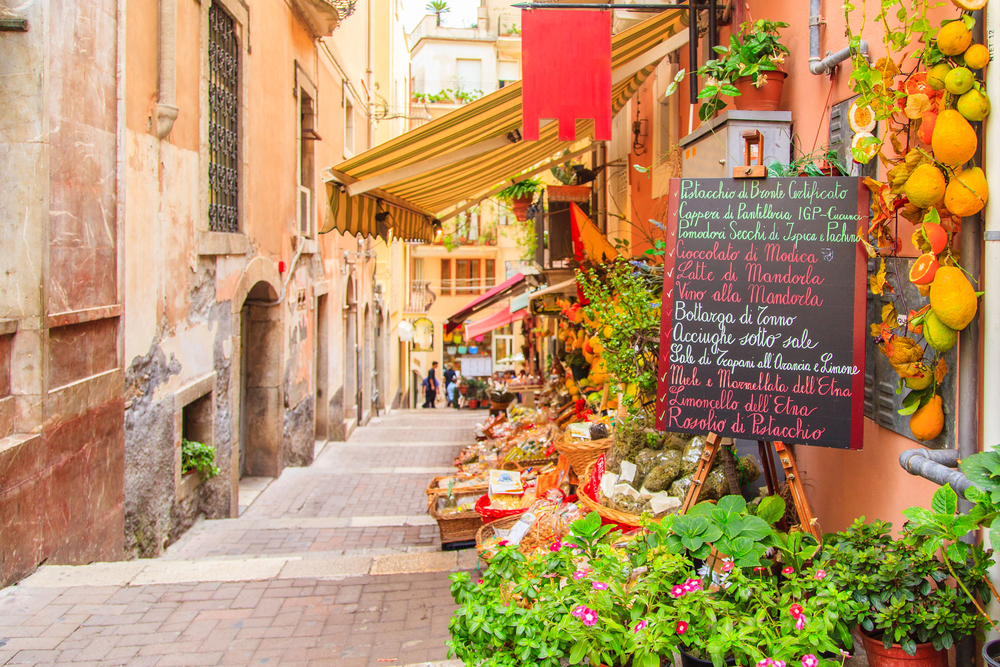 Today, Sicily remains one of the most exciting destinations in Italy to go searching for gastronomic delicacies and delectable fine wines. For a start, Sicily's legendary volcano, Mount Etna, is now an important part of the island's wine industry, in addition to providing a home for walnut trees, olive plantations and citrus groves. Its fertile soils, enriched by countless lava flows, provide a unique terroir that is being exploited by pioneering winemakers like Benati and Biondi. And then there is Sicily's leading winery Planeta, which is today regarded as one of Italy's finest.
Of course, there is far more to Sicilian food and drink than wine and olive groves. The island boasts a rich and diverse food culture and today produces a range of delicious artisan products, including Pecorino, Provola and Piacentinu cheeses, the exquisite specialty chocolate made in the province of Modica and divine regional pasta dishes, such as pasta con le sarde. In fact, there are almost too many pleasures to choose from – we have made things simple for the traveling gourmet and selected our favorite highlights below:
Discover these gourmet gems and much more on a Luxury Food & Wine Tour of Sicily
Food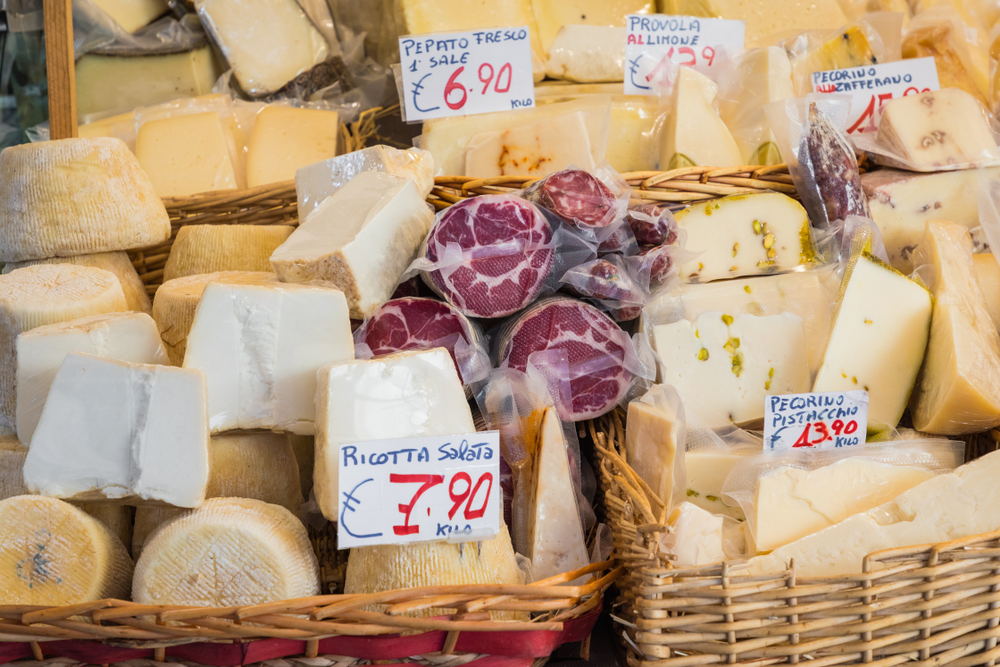 Any discerning visitor to Sicily must become quickly acquainted with the island's astonishing range of delicious cheeses, the most famous being Ricotta and Pecorino. Produced from ewes' milk, Pecorino Siciliano is a perennial with cheese aficionados across the world, often flavored in Sicily with peppercorns or other spices. It is produced throughout the island and is often served grated over pasta, thanks to its ideal crumbly texture and potent flavor. Caciocavallo is another top artisan cheese, produced from cows' milk and aged for at least eight months before release, although greater examples are often sent to market at two years of age. Again, Caciocavallo is ideal for grating over pasta dishes; this cheese is no shrinking violet and will stand up to potent flavors. In contrast, Maiorchino, which is made in the mountainous region of North-eastern Sicily, contains a mixture of cows', sheep and goats' milk! However, our personal favorite Sicilian cheese is the utterly divine Provola. Available in a variety of forms, depending on the region in which it is made, Provola comes from cows' milk, although some firms produce a smoked variety. Aged Provola has a very particular flavor, often molded into a bulb shape and then suspended from a string for aging. Top examples will last for at least 5 years – try Provola with a glass of dessert wine for gastronomic heaven.
And speaking of gastronomic delights, Sicily is literally bursting with mouth-watering local dishes and original sights, smells and tastes. Indeed, every province in Sicily has a food market at least once a week – delightfully boisterous affairs where only the freshest vegetables, herbs, spices, fruits, meat and fish will be available. These are perfect places to find the essential ingredients in Pasta cone le sarde, a potent mixture of sardines, tomatoes, onion, anchovies, white wine, saffron, sultanas, pine nuts and wild fennel. Or during Sicily's balmy summer season you could source the ingredients for Caponata, a sweet-and-sour cold vegetable stew: fresh onions, celery, capers, green olives, and eggplants, cooked in a tomato and white vinegar broth.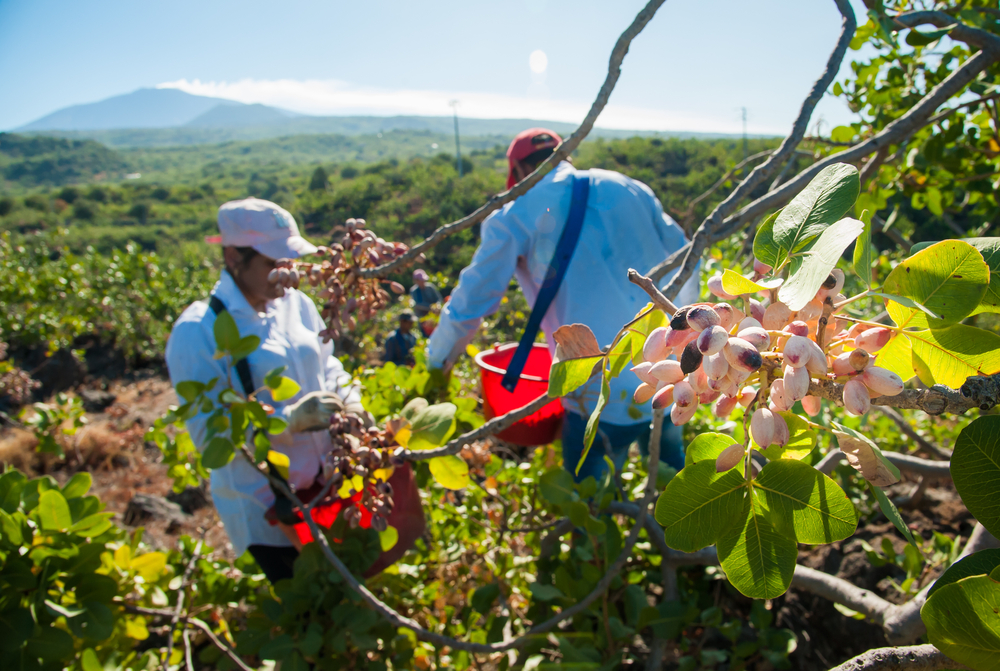 Sicily is also celebrated for its pistachios, which flourish in a pretty village called Bronte, which lies on the north-west side of Etna. They are renowned for their buttery flavor and are often paired with local lamb dishes. Seafood lovers, however, will go nuts for Sicily's gamberi rossi (red prawns) from the port town of Mazara del Vallo. Their natural deep-water habitat affects their pigmentation, ensuring that cooked gamberi rossi are sweeter and more succulent than any prawns you may have tasted before. Try them with linguine and saffron.
Those with a sweet tooth are also well-catered for in Sicily, a legacy that dates back to Arab sailors who introduced pine kernels, almonds, raisins, cinnamon and other spices to the island. These invaders were also responsible for contributing to Sicily's sweet tooth, introducing ice-cream and granita, marzipan and candied fruit, and the ricotta-based dessert, cassata.
Cioccolate di Modica
Meanwhile. the chocolate aficionados among us will love cioccolate di modica, a very special chocolate produced in the province of the same name. It is made from an ancient recipe introduced by the Spanish explorers, who previously took the formulae from the Aztec tribes of Central America. Largely unchanged from ancient times, Modica's chocolatiers use only cocoa beans and sugar, toasting the beans and then grinding them into flour using a stone called a metate. Sugar is added and the mixture is heated to about 40 degrees centigrade, which ensures the sugar does not melt, and remains granular. This ancient method of chocolate production, called cold-working, is unique to Modica even today.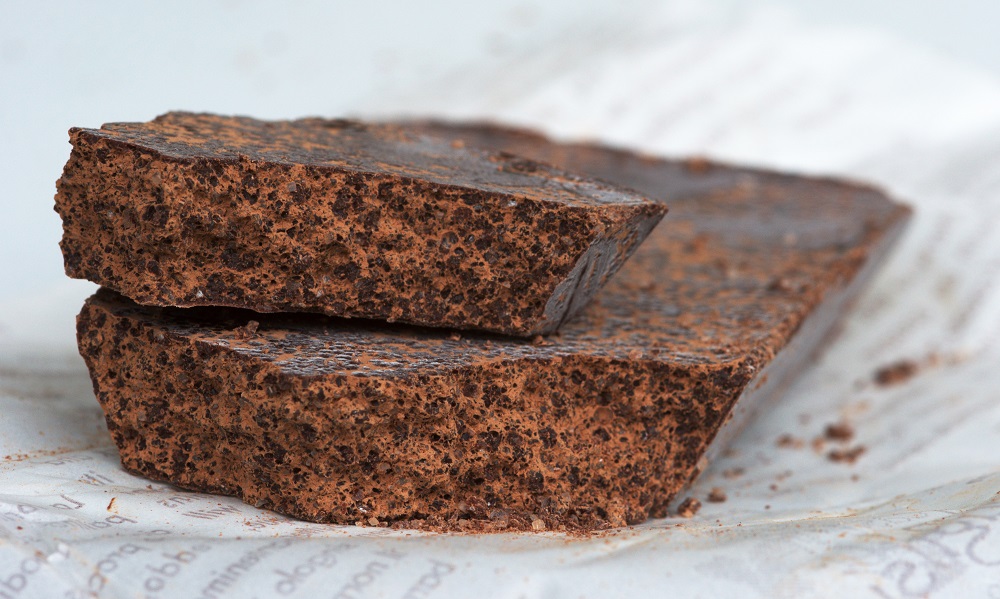 Afterward, additional ingredients are sometimes added, including pistachios almonds, cinnamon, or lemon zest. Then the chocolate is allowed to set in a mold and voila – cioccolate di modica. Its grainy texture, lack of artificial ingredients and sublime flavor have made it a firm favorite with chefs worldwide – Antica Dolceria Bonajuto has an incredible range of Modica chocolate products and is an essential part of any foodie itinerary through Sicily.
Wine
The changes in Sicilian wine production over the past 20 years have been extraordinary and the wave of superb new producers shows no sign of abating. Moreover, after an initial passionate flirtation with planting international varieties, Sicilian wine growers are returning to their roots and championing such delicious varieties as Nero d'Avola, Nerello Mascalese, and Malvasia. The main wine producing region is to be found in the west of the island, with quality reaching unprecedented levels in the DOCs or sub-regions of Marsala, Alcamo and Contessa Entellina. Some of the key names to look out for are Tasca d'Almerita, which produces a superlative range of reds and whites from its numerous estates across Sicily and Donnafugata in Marsala.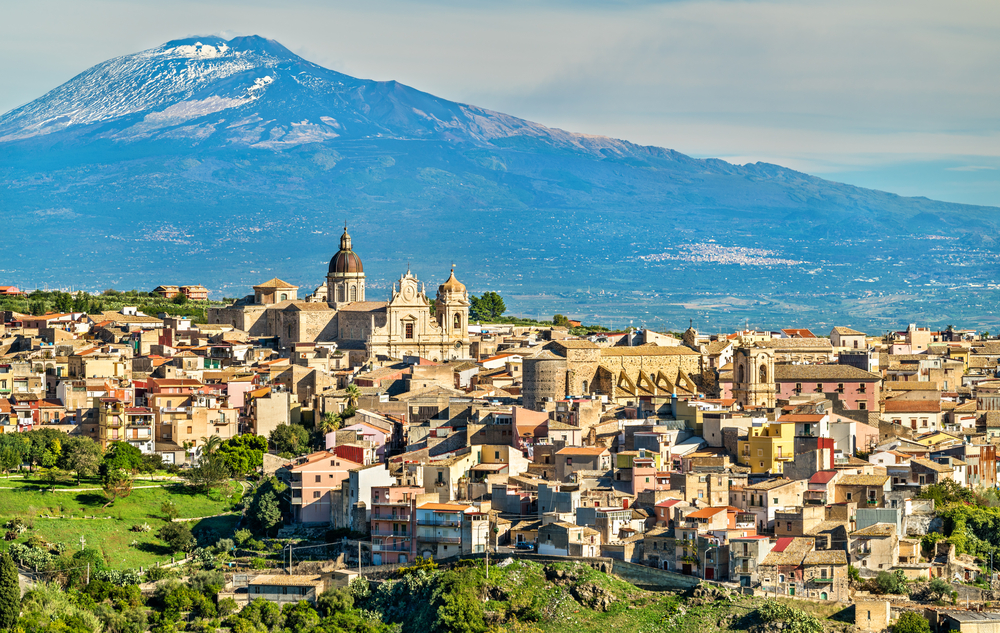 However, the lower slopes of Mount Etna, or Etna DOC, is the region creating the most excitement. Shadowing the towns of Messina and Catania, the volcano is still very much alive and kicking, it last erupted in November 2011! Yet despite the obvious danger of being roasted, the agricultural industry in Sicily has benefited enormously from its very fertile soils, which support orchards and, of course, vineyards.
The hero of Etna wine-making is Giuseppe Benanti, an established star and also the inspiration for something of a cult fringe that has developed on the north-eastern slopes. His vines are some of the few in Europe to pre-date phylloxera, the other being the Assyrtiko grape which grows in the Greek Island of Santorini. This pest loves to feed on vine roots and ravished vineyards in Europe in the late 19th century but never reached the volcanic soils of Mt-Etna. Today, Benanti only use varieties indigenous on the Etna slopes – Nerello Mascalese, Nerello Cappuccio, Carricante, Catarratto, and Minnella respectively. The resulting wines are quite delicious, totally unique and must be sampled during any visit to Etna. Other impressive estates include Cottanera, Il Cantante (owned by Mick Hucknall of Simply Red fame) and Terre Nere.
In addition, some quite delectable sweet and dry wines are now produced in the Aeolian Islands north of Sicily, including Malvasia delle Lipari and Moscato di Pantelleria from an especially windswept volcanic island that lies closer to Tunisia than Sicily. The idyllic island of Salina has also made a name for itself in recent years, with producers like Tasca investing in growing the Malvasia grape to perfection, producing a range of dry and sweet styles. Our personal favorite, however, is the richer, sweeter Passito di Pantelleria versions, made using sun-dried grapes. Be sure to try the wines from Benanti, De Bortoli and Solidea with local desserts and prepare to be amazed!