If we had to single out one Bordeaux region to head the list, there would be no argument. World-renowned and adored by every wine lover on the planet, Pauillac needs little introduction. It lays claim to three legendary wine estates – Chateau Latour, Lafite, and Mouton Rothschild. All of which are delightfully different in style.
However, many enthusiasts would say that this is merely the beginning. Pauillac's wines, including some 5th Growths that are worth far more than their classification, are diverse and cover everything from hum-drum to iconic and collectible. The show's star is Cabernet Sauvignon, which is essential in providing that quintessential Pauillac characteristic of fresh, soft-fruit, oak, and subtlety combined with substance. Cigar-box, tobacco–tasting notes from many properties across different vintages all suggest something very refined and yet powerful. Smelling the richness and feeling the force of Cabernet Sauvignon in these wines, it is strange to think that 200 years ago, Malbec was favored in the Medoc's vineyards.
Orientation
The region lies between St-Julien to the south and St-Estephe to the north. The zone consists of about 1,230 hectares of vineyards, which on average produce 7 million bottles of wine. Pauillac boasts 18 classed growths and about sixteen cru bourgeois. As one would expect, Lafite, Latour, and Mouton Rothschild occupy the prime spots in terms of terroir – Latour's proximity to the estuary famously ensures that the estate hardly ever suffers from frost, enabling it to make a great wine in terrible years, such as 1991. First Growths Lafite and Mouton Rothschild are not as close to the estuary as Latour, but they occupy an enviable location on a gravel plateau. Lafite marks the northernmost boundary of Pauillac – St Estephe is but a stone's throw away.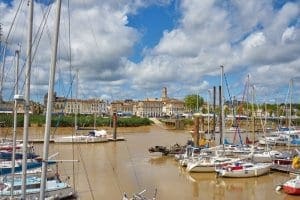 Visiting
Explore the Pauillac wine region with Cellar Tours on a Bordeaux Wine Tour. Enjoy exclusive VIP tastings at top first growth chateaux and dine at the best local restaurants.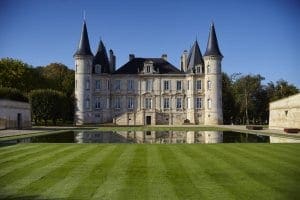 Terroir
Pauillac's soil is no less impressive – the gravel mounds, or croupes, of the Medoc, get as near as they ever do to being hills. The highest part reaches 30 meters. In addition to the famous gravel, Pauillac has a higher clay content than Margaux, for example; the subsoil can vary but is often composed of alios, a hard sandstone rich in iron. This may explain Pauillac's classic strength and virility. The vineyards of the region's glorious chateaux are on the whole less subdivided than in most of the Medoc. So whereas in Margaux, the chateaux congregate around the village, and their vines spread out in all directions in the surrounding countryside. In Pauillac, whole tranches of vineyards belong to a single owner. That makes it easier to pinpoint variations in style according to terroir. This is typified by the significant differences between the famous three 1st Growths. Lafite is the appellation's poster-child for finesse. At the same time, Latour offers unprecedented power and structure – Mouton Rothschild is a third kind of Pauillac: strong, dark, full of the flavor of ripe blackcurrants, and at its best wonderfully exotic. No visitor to Pauillac should miss the little museum of works of art connected with wine – old glass paintings, tapestries – as well as the very fine chais, which make Mouton Rothschild the showplace of the whole Medoc.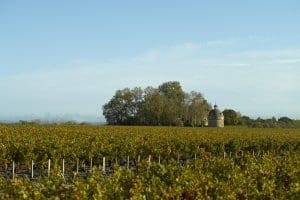 Recommended Wine Producers in Pauillac Wine Region