Donnafugata Winery is one of Italy's finest wineries and is praised by wine critics and wine lovers worldwide. Located in Sicily, Donnafugata has various estates, including the historic cellar in Marsala, the beautiful Contessa Entellina country house and vineyards in the western interior of the island, and another winery and estate in the windswept island of Pantelleria off Sicily's southwest coast. The Rallo family, who owns Donnafugata, have been in the wine business for over a century, and the current generation is extremely dynamic and visionary. The Donnafugata brand was born in the early 1980s by Giacomo and Gabriella Rallo in the family's historic cellars. Today, their children José and Antonio play prominent roles in the company. Even the grandchildren Ferdinando and Gabriella pitch in at the winery by posing as adorable Bacchus figures in the ads.
The term "Donna Fugata" translates as "Fleeing woman." It refers to the Bourbon King Ferdinand IV's Hapsburg wife, Queen Maria Carolina, who in the early 1800s, had to flee their court at Naples (under Spanish rule at the time) when Napoleon's troops arrived. They fled for Sicily to the country estates of a local prince, and the whole story is immortalized in the famous Sicilian novel "Il Gattopardo" by Giuseppe Tomasi di Lampedusa. This story inspired the brand's name (their vineyards are located in the same area where the king and queen stayed in Sicily) and the image of the woman with flowing hair on all of the wine labels.
Donnafugata is known for its extensive range of wines, made with native varietals such as Ansonica (also known as Inzolia), Catarratto, Zibbibo, Nero d'Avola, as well as international varietals like Viognier. While we love all of their wines, we must admit we have a few personal favorites, which include the exquisite "Ben Ryé" (their famed Passito from far-flung Pantelleria), the silky "Polena" made with Catarratto and Viognier, and the velvety "Mille e una Notte" (dominated by the native Nero d'Avola grape). Enjoy Donnafugata's wonderful wines on a Sicily Wine Tour organized by Cellar Tours.
Wines produced
Anthìlia

Made with half and half Ansonica and Catarratto, aged in bottle 2 months before released to market, 12.5-13% alc.

Polena

Catarratto and Viognier blend, 14% alc. 3 months fining in bottle, first vintage was in 2006.

Lighea

Blend of Zibibbo (vinified in Pantelleria) and Ansonica and Catarratto, 12.5-13%. Lighea was the bewitching siren in Tomasi di Lampedusa's novel.

La Fuga

100% Chardonnay, aged in tanks for several months and in bottle at least 3 months before release, 13-13.5% alc. Grapes harvested at night.

Vigna di Gabri

100% Ansonica, 13-13.5%, 90% wine aged in stainless steel and 10% in French oak barriques, bottle aged min 3 months before release. One of Sicily's first high end single varietal Ansonicas.

Chiarandà

50% Chardonna, 50% Ansonica, 13.5-14% alc., from two single vineyards. With this wine, Donnafugata joined the "Wine For Life" initiave to help battle Aids in Africa.

Sedàra

100% Nero d'Avola, 13-14% alc. Aged 9 months in tanks and further 3 months in bottle.

Sherazade

50% Nero d'Avola, 50% Syrah, 14% alc. Sherazade is the protagonist in the Thousand and One Nights novel.

Angheli

50% Nero d'Avola, 50% Merlot, aged in French oak for one year and in bottle min 6 months after.

Tancredi

70% Nero d'Avola, 30% Cabernet Sauvignon, 13.5-14% alc., Aged in French oak barrels for 12-14 months and in bottle min 10 months.

Mille e una Notte

90% Nero d'Avola, 10% mixed varietals, aged in French barrique 14-16 months and min 12 months in bottle.

Kabir

100% Zibbibo (also known as Moscato d'Alessandria), 11.5-12.5 % alc., naturally sweet. "Kabir" comes from the Arabic "The Great".

Ben Ryé

100% Zibbibo (also known as Moscato d'Alessandria), 14.5 % alc., the grapes for this Passito from Pantelleria come from 11 different parcels around the island.
Winery details
Cantine storiche Donnafugata
Via S. Lipari 18, 91025
Marsala, Sicily
Tel +39 0923 724 200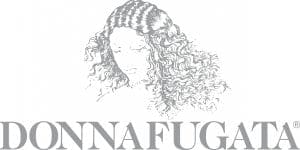 Appellation

DOC Moscato di Pantelleria, DOC Passito di Pantelleria, IGT Sicilia, DOC Contessa Entellina

Founded

1984

Age of vines

Ranges, the oldest one is 100 years in Pantelleria.
Winemaker

Stefano Valla

Owner

Rallo family

Grape varietals

Ansonica, Catarratto, Chardonnay, Viognier, Zibbibo, Nero d´Avola, Syrah, Merlot, Cabernet Sauvignon