Château Du Tertre Winery Guide
Château du Tertre has had a long, fascinating history – it is one of the oldest properties in the Margaux region of Bordeaux. Discovering this property is heaven for historians and those interested in the story of wine! It has seen good times, bad times, and a lot in between. Early records show that the estate was owned by Thomas de Montaigne, a nobleman in the 1590s, and in the late seventeenth century, the Marquis de Segur was the owner. It survived (barely) destruction during the French Revolution and came under the ownership of a Saxon called Heinrich Koenigswater. Just another example of the melting pot that is Bordeaux – Irish merchants, German owners, and French consultants!
Speaking of wine merchants, the property passed into the hands of Belgian merchants called De Wilde. From 1960, Philippe Capbern-Gasqueton also owned another Château in the region, Calon-Segur. As with other Bordeaux estates, the global depression and Second World War in the 20th century hit the property's fortunes hard, and he found it in poor condition. Gasqueton re-energized the vineyards and produced some excellent wines during his ownership. However, the major turnaround for the Château came in 1997 when Eric Albada Jelgersma, already the new owner of another estate, brought the property and vowed to make it a leading light in the region. He soon got to work, building a new wine-making center in 1999, virtually rebuilding the run-down chateau, and adding a new pool and orangery. Perfect for those long summer days!
This Château has not always had a fantastic reputation for its wines, mainly attributable to the difficulties of the Second World War and subsequent neglect. However, since Albada took over the property, there is no doubt that its wines have gained enormous prestige. Expect sweet, blackcurrant aromas and understated elegance. On our VIP tours, you can taste the fine wines of Château du Tertre on a private collector's tour and enjoy lunch in their delightful orangery.
Wines produced
Château du Tertre (Grand Vin)

40% Cabernet Sauvignon, 35% Merlot, 20% Cabernet Franc, 5% Petit Verdot, 18 months in 50% new oak barrels.

Les Hauts du Tertre (Second wine of the property)

40% Cabernet Sauvignon, 35% Merlot, 20% Cabernet Franc, 5% Petit Verdot, 18 months in 50% new oak barrels. Less concentration and power than the first wine.
Facts & Figures
Appellation
AOC Margaux / Fifth Growth
Winemaker
Jacques Boissenot
Owner
Eric Albada Jelgersma
Production
200,000 bottles
Grape varietals
Cabernet Sauvignon, Merlot, Cabernet Franc and Petit Verdot
Grape Varieties Used by the Winery
Winery Appellations
Explore Margaux, Bordeaux's crown jewel, renowned for its exquisite châteaux & incomparable red wines. Plan your trip now!

Read more
Winery Contact Details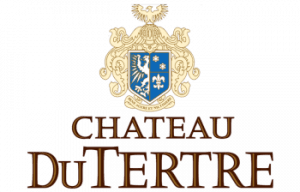 More information
If you would like us to customize an exclusive luxury tour, contact us and let us know your travel plans. We offer luxury food and wine tours for private groups of a mininium two guests. In addition, all of our private, chauffeured tours are available year-round upon request.
Cellar Tours
Welcome to Cellar Tours, the premier Luxury Travel Specialist since 2003. Our goal is to provide you with the ultimate food and wine vacation experience, with exclusive Mercedes chauffeured tours that showcase the best of local cuisine and wines.
Our team specializes in crafting bespoke, custom-designed vacations, events, and incentives tailored to your unique tastes and preferences. Travel is not just about seeing new places - it's about creating unforgettable memories and indulging in the finer things in life.
As members of Slow Food, OTAVA (Travel Agency Association in Spain), and the IACP (International Association of Culinary Professionals), we promote sustainable tourism and support local communities. We work closely with top-rated hotels, restaurants, and wineries to provide you with the highest level of service and attention to detail.
Whether you're planning a romantic getaway, a family vacation, or a corporate retreat, let Cellar Tours be your guide. With our passion for food and wine, extensive knowledge of local culture, and dedication to exceptional customer service, we're confident we can exceed your expectations.
Contact us today to start planning your dream vacation – we can't wait to hear from you!