Profile of Château Du Tertre
Château du Tertre has had a long, fascinating history – it is one of the oldest properties in the Margaux region of Bordeaux. Discovering this property is heaven for historians and those interested in the story of wine! It has seen good times, bad times, and a whole lot in between. Early records show that the estate was owned by Thomas de Montaigne, a nobleman in the 1590s, and in the late seventeenth century, the Marquis de Segur was the owner. It survived (just barely) destruction during the French revolution and came under the ownership of a Saxon called Heinrich Koenigswater. Just another example of the melting pot that is Bordeaux – Irish merchants, German owners, French consultants!
Speaking of wine merchants, the property passed into the hands of Belgian merchants called De Wilde. From 1960, Philippe Capbern-Gasqueton, who also owned another Château in the region, Calon-Segur. As with other Bordeaux estates, the global depression and Second World War in the 20th century hit the properties fortunes hard, and he found it in poor condition. Gasqueton re-energized the vineyards and produced some great wines during his ownership. However, the major turnaround for the Château came in 1997 when Eric Albada Jelgersma, already the new owner of another estate, brought the property and vowed to make it a leading light in the region. He soon got to work, building a new wine-making center in 1999 and virtually rebuilding the run-down chateau, as well as adding a new pool and orangery. Perfect for those long summer days!
This Château has not always had a fantastic reputation for its wines, largely attributable to the difficulties of the Second World War and subsequent neglect. However, since Albada took over the property, there is no doubt that its wines have gained enormous prestige. Expect sweet, blackcurrant aromas and understated elegance. On our VIP tours, you can taste the fine wines of Château du Tertre on a private collector's tour and enjoy lunch in their delightful orangery.
Wines produced
Château du Tertre (Grand Vin)

40% Cabernet Sauvignon, 35% Merlot, 20% Cabernet Franc, 5% Petit Verdot, 18 months in 50% new oak barrels.

Les Hauts du Tertre (Second wine of the property)

40% Cabernet Sauvignon, 35% Merlot, 20% Cabernet Franc, 5% Petit Verdot, 18 months in 50% new oak barrels. Less concentration and power than the first wine.
Winery details
Arsac, Ludon-Médoc
33460, Bordeaux
France
Tel +33 (0) 557 88 52 52
Fax +33 (0) 557 88 52 51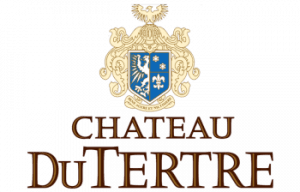 Appellation

AOC Margaux / Fifth Growth

Founded

1590

Area under vine

52 ha

Age of vines

35 years+

Oak barrel origin

French
Winemaker

Jacques Boissenot

Owner

Eric Albada Jelgersma

Production

200,000 bottles

Grape varietals

Cabernet Sauvignon, Merlot, Cabernet Franc and Petit Verdot