Top 10 French desserts paired with wine

Is France Europe's ultimate culinary Mecca, a land of superlative gastronomy that has no equal? The answer is not so clear-cut as the French would have us believe – in recent years, the best Italian and Spanish chefs have been winning countless awards and challenging the notion that France has a monopoly on great food.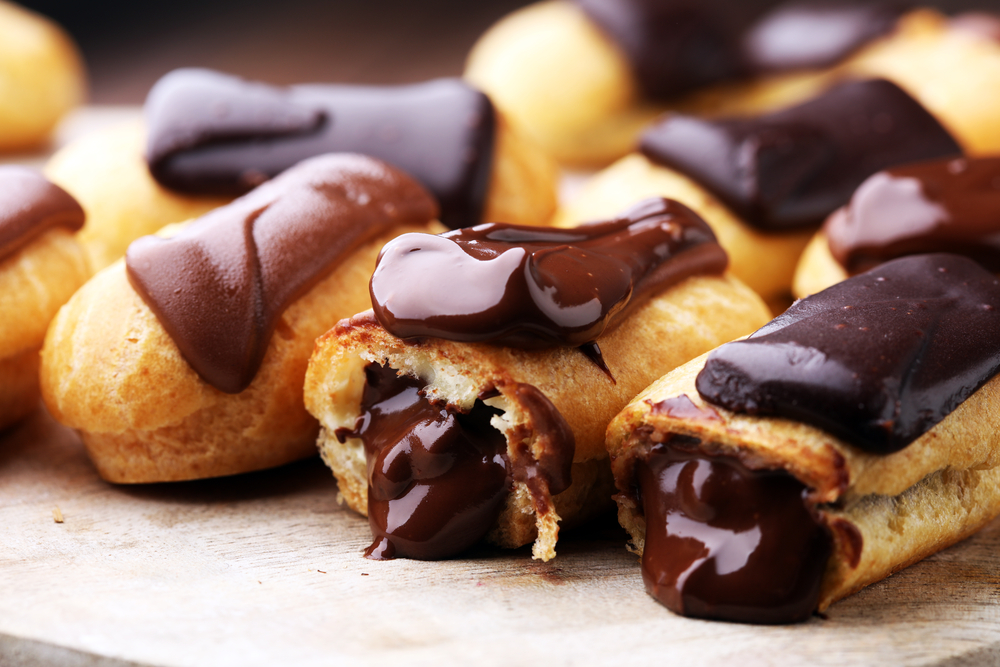 Nevertheless, it is undeniable that every major French region offers splendid cuisine. From the Basque Country to Normandy, from Provence to Aquitaine, l'hexagon is bold and exciting in its flavors. But more than that, it is a veritable treasure trove, jealously guarded, of the finest produce in Europe. Oysters from the Gironde, fresh vegetables and herbs from Provence, the preserved duck and geese from Perigord – without its gastronomy, France would not be France, and you can explore France's delicious cuisine with Cellar Tours on a private customized French Wine Odyssey.
Nowhere is this truer than when the subject of French desserts enters the discussion. Drawing on a store of fine ingredients and century-old culinary techniques, French desserts are an exquisite lesson in decadence. Only the best dairy products can be used to make Profiteroles – balls of flakey pastry typically filled with whipped cream, custard, or ice cream – which is fortunate, as France has an abundance of excellent dairy farms. Similarly, tarte tatin and tarte au pomme require Normandy's best apples, as any self-respecting chef will tell you. French cooks take desserts just as seriously as the main event, and the results are usually spectacular.
Yet if French cuisine can be thought of as an art – a daily art, constantly being renewed – then the sweeter side of the spectrum is arguably timeless. The best recipes follow sacred techniques and use only the best ingredients – experimentation and molecular interpretations can rarely hold a candle to the time-honored recipes. The following are quintessential French desserts, renowned for both their richness of flavor and impeccable balance. To achieve gastronomic perfection, all that is required is a suitable wine pairing – we've taken care of that as well!
---
Tarte Tatin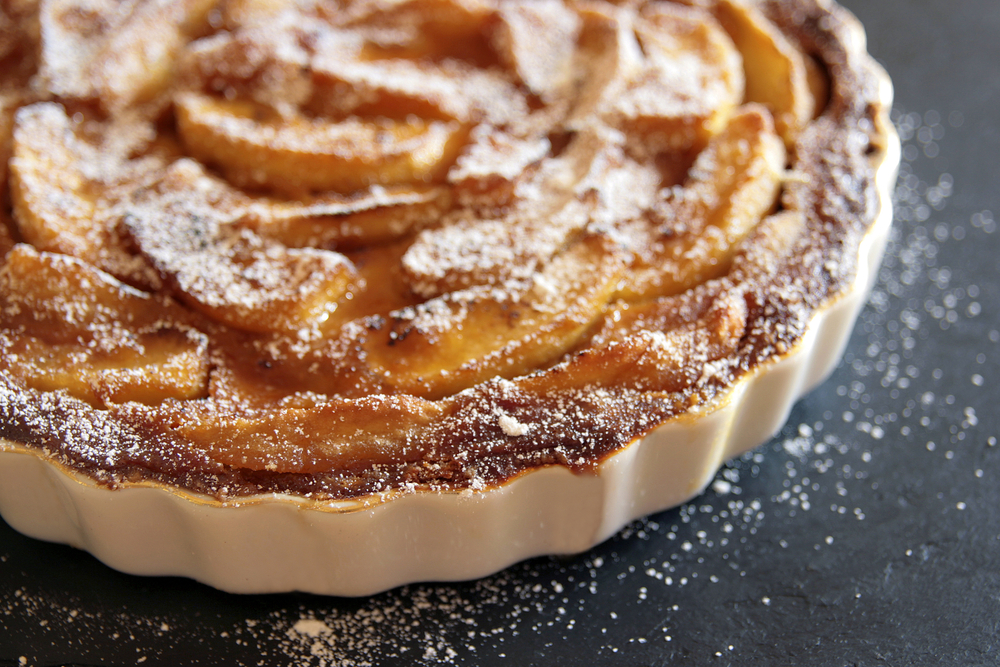 Although Normandy would claim that it alone holds the key to authentic versions, the desert is legendary across France. A delicious and moreish creation, Tarte Tartin is complicated in its execution. Painstakingly-made puff pastry is inverted and coated with a sweet apple concoction that caramelizes in the oven to gorgeous perfection. It was made famous by the Hotel Tatin, to which the dessert owes its name.
Of course, such a dessert merits an equally spectacular wine pairing. For Tarte Tartin, we can think of no better sweet wine style than late harvest Riesling from Alsace. The fresh yet intense fruit flavors, the cut of acidity, the stone fruit, and baked apple aromas were made for each other. A bottle from Trimbach would be ideal.
---
Mousse au Chocolat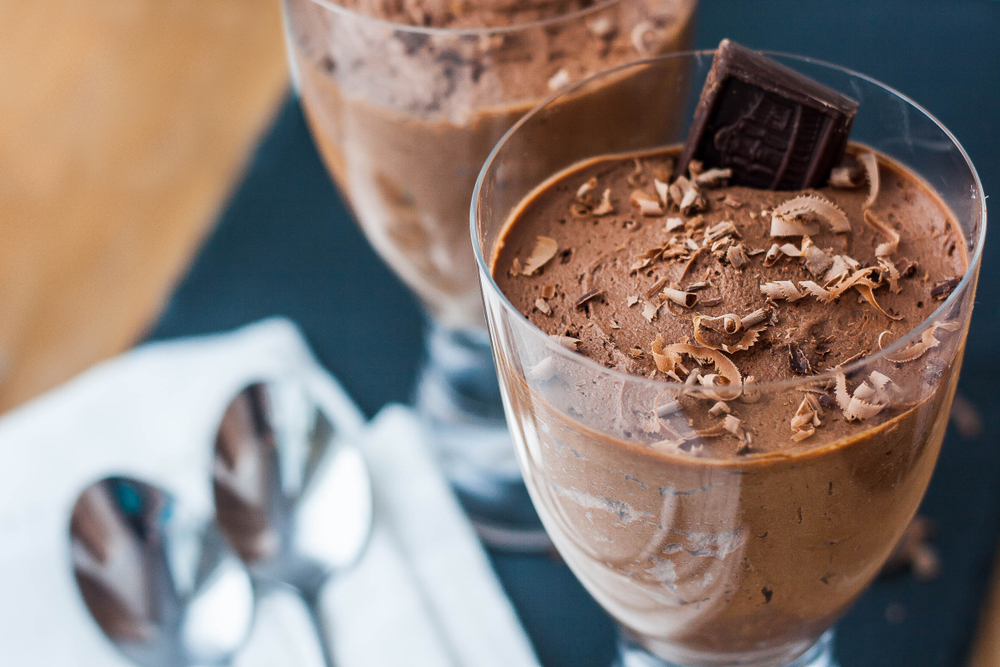 This is a dessert that tests a gastronome's ability to temper the use of cliches. You instantly reach for heavenly, divine, and mouthwatering before realizing that millions before you have expressed the same sentiments. But we cannot deny that this is a special dessert, a very enticing concoction of top-quality melted chocolate, cream, and egg whites. Gently combined and left to set, the results are rich and light, thanks to French pastry chefs' whipping techniques.
However, the wine pairing is not at all obvious. Mousse au Chocolat would overwhelm refined wine styles such as Sauternes and late harvest Pinot Gris. Instead, try pairing Mousse au Chocolat with Muscat de Rivesaltes. The best examples of this underrated style are aged in used oak barrels, imbuing the wine with sherry-like, nutty "rancio" notes along with more tropical characteristics—an ideal match to the weight and texture of chocolate.
---
Meringues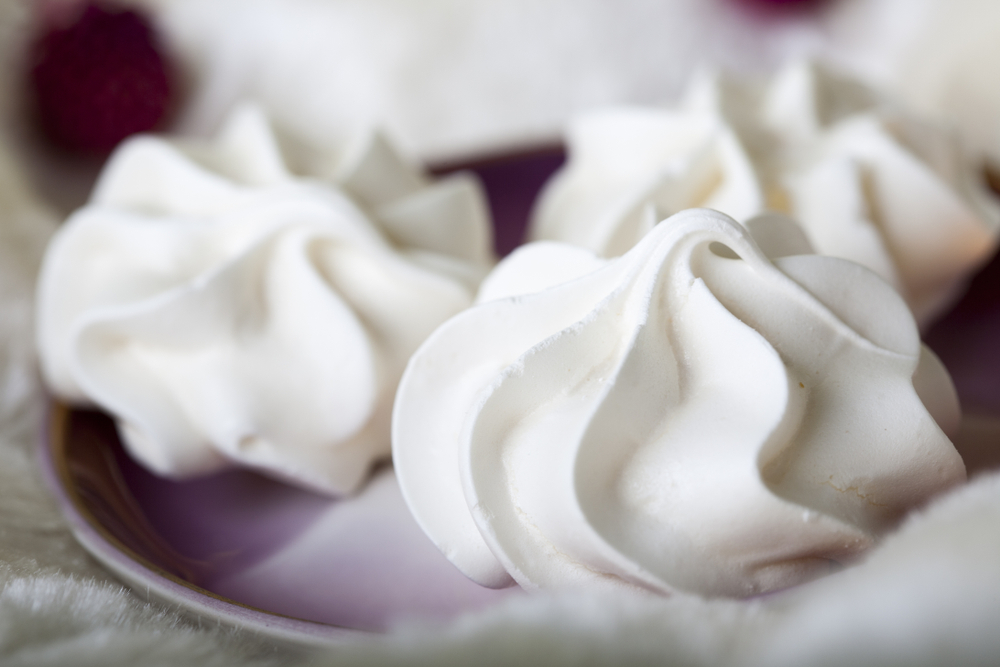 Ubiquitous across France, Meringues are one of our favorite sweet indulgences. Their simplicity is a masterstroke – how is it possible to make whipped egg whites and sugar into something so refined and delicious? Typically flavored with almond essence, vanilla pods, and citrus, the best versions are made with the traditional large spoons instead of the industrial piping bags. The first bite into that crunchy and satisfying counterpoint between sweetness and lightness is terrific!
The wine pairing comes from the Rhone Valley. Muscat de Beaumes de Venise was once derided as a second-rate dessert wine, but no longer. The appellation's best sites produce a Muscat of real intensity and yet finesse, bursting with fresh fruit flavors underpinned by a pleasing acidity. It pairs handsomely with Meringues.
---
Tarte au Citron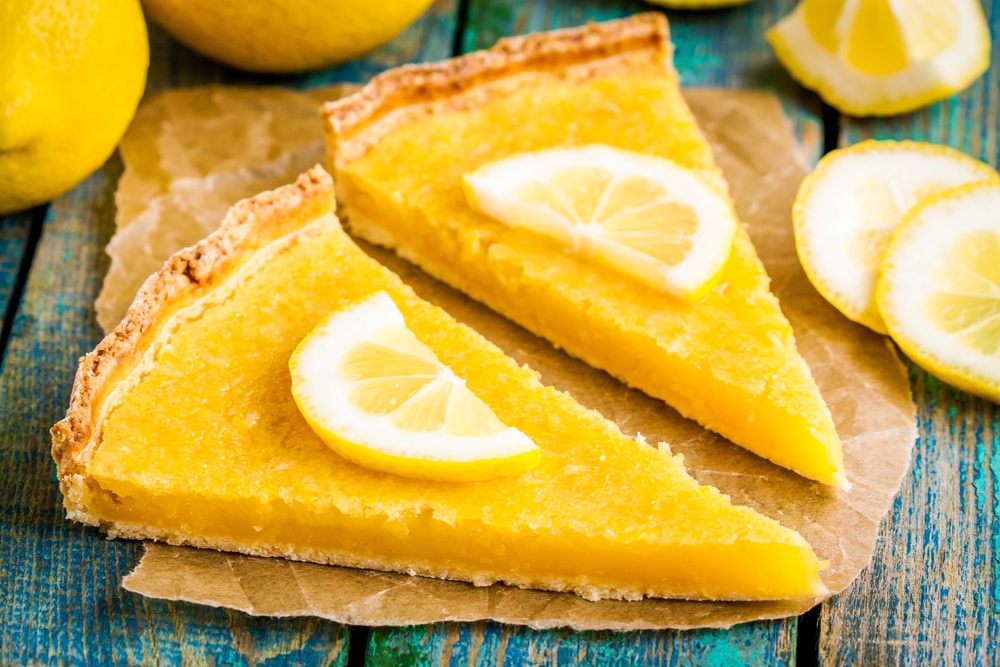 It requires little introduction: Tarte au Citron is a legendary dessert that always justifies its billing. It is relatively simple in its execution; a sweet lemon cream is housed in a rich, shortcrust pastry base. The contrast between the crunch of the pastry and the bracing lemon curd is divine.
Our choice of wine pairing comes from the Loire Valley. Old vine, late harvest Chenin Blanc is key here, grown in the woefully underappreciated appellation of Chaume. The style offers a lovely counterpoint between Sauternes' honeyed richness and the racy acidity of Alsatian Riesling. Baked apple, citrus, and honeysuckle on the palate ensure that both the tarte and wine are happily married.
---
Eclair au chocolat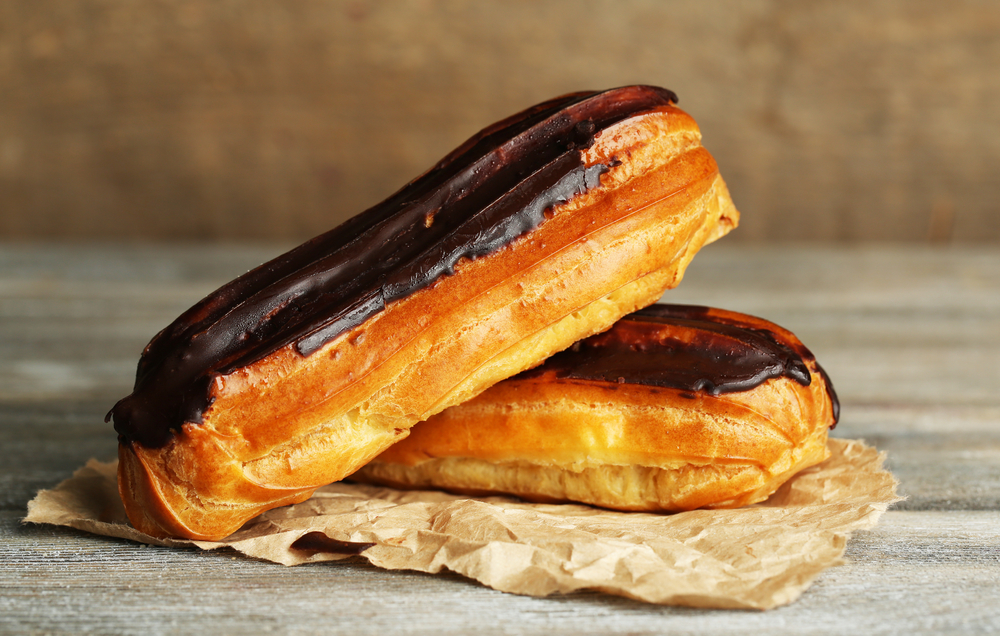 Diet fanatics look away now. We're about to eat sweet culinary perfection; oblong choux dough pastries are filled with a generous amount of chocolate custard and topped with a gooey chocolate icing. The results are obscenely delicious. There is little subtlety, just richness, and satisfaction that is indescribable. It needs a wine pairing that is equally as robust and generous in flavor.
Cellar Tours recommends opening a sweeter style of Champagne in this case. Veuve Clicquot produces an excellent demi-sec style – sweet sparkling wines cut through the richness of desserts, offering a balanced acidity and a refreshing alternative to still dessert wines. It is a bit of a left-field choice, perhaps, but one that does both the wine and dessert justice.
---
Crème brûlée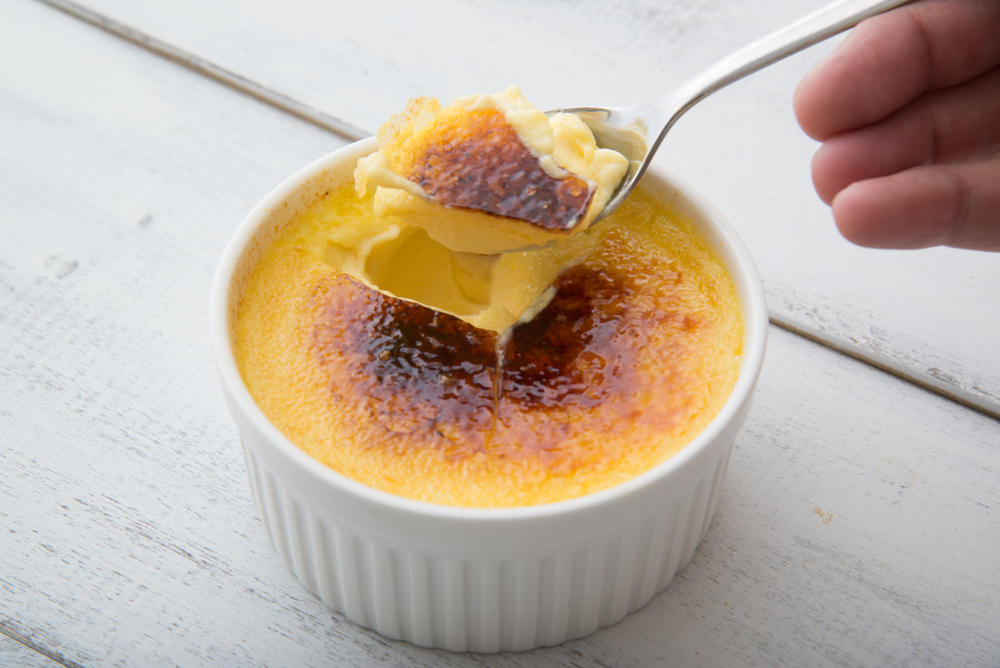 No list of iconic French desserts can omit Crème brûlée. The base ingredients or the culinary techniques required to make this treat are not particularly refined or rarified, but the final product is guaranteed to impress. A custard base is topped with a layer of demerara sugar, which is then traditionally caramelized using a chef's blow torch. The dessert has been popularized all over the world, but only French chefs do it proper justice. The textural contrasts and the first crack of the sugar topping elevate this dessert above its peers.
The wine pairing comes from Savennières, another Loire appellation that does not receive the respect it deserves. Late harvest Chenin Blanc from this region is a marvel, a heady mix of tropical fruit, richly textured and offset by textbook acidity. It is a dessert wine that will not play second fiddle to the chef's centerpiece.
---
Mille-feuille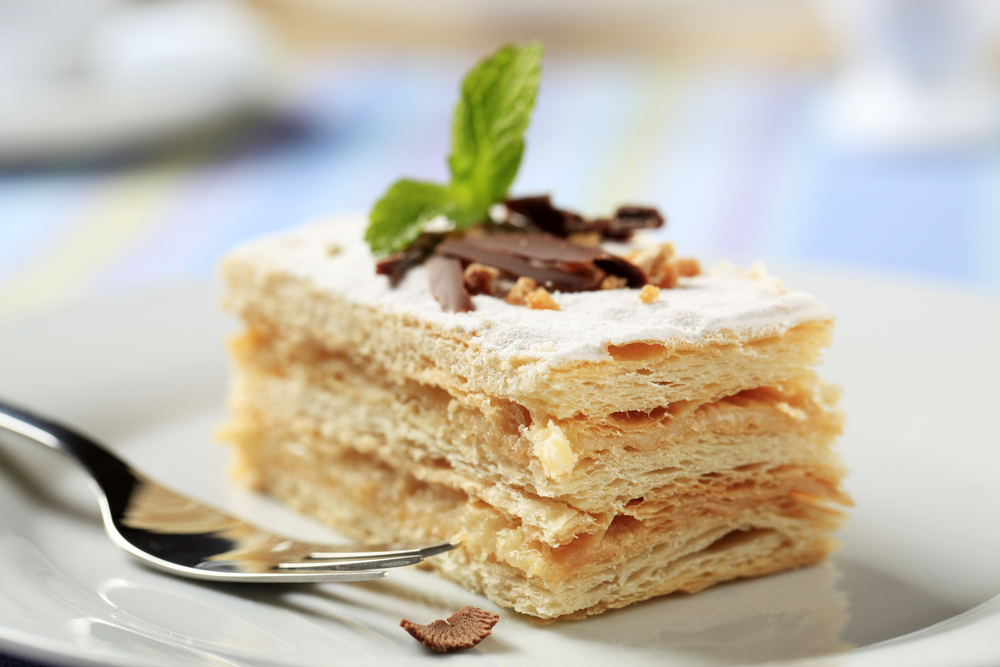 Michelin-starred pastry chefs compete with each other to master this quintessential French dessert, a textbook example of sophisticated flavor and textural contrasts. Mille-Feuille – which means thousand-leaf in French – requires patience and great skill. What arrives on your plate is a painstakingly constructed piece of layered puff pastry filled with pastry cream. There are typically dozens of thin layers of pastry, which should be softly textured – melt in the mouth is the best adjective. Moreish and impossible to resist, Mille-feuille is rarely neglected on restaurant menus.
Cellar Tours can only conceive one wine pairing – the magic of Sauternes. Botrytized grapes – typically Semillon and Sauvignon Blanc – grown in this sacred Bordeaux appellation produce a sweet wine style of incomparable finesse and elegance. Structured, racy, and refined, the tropical fruit and honeysuckle palate will not feel like the poor relation to this magnificent dessert.
---
Clafoutis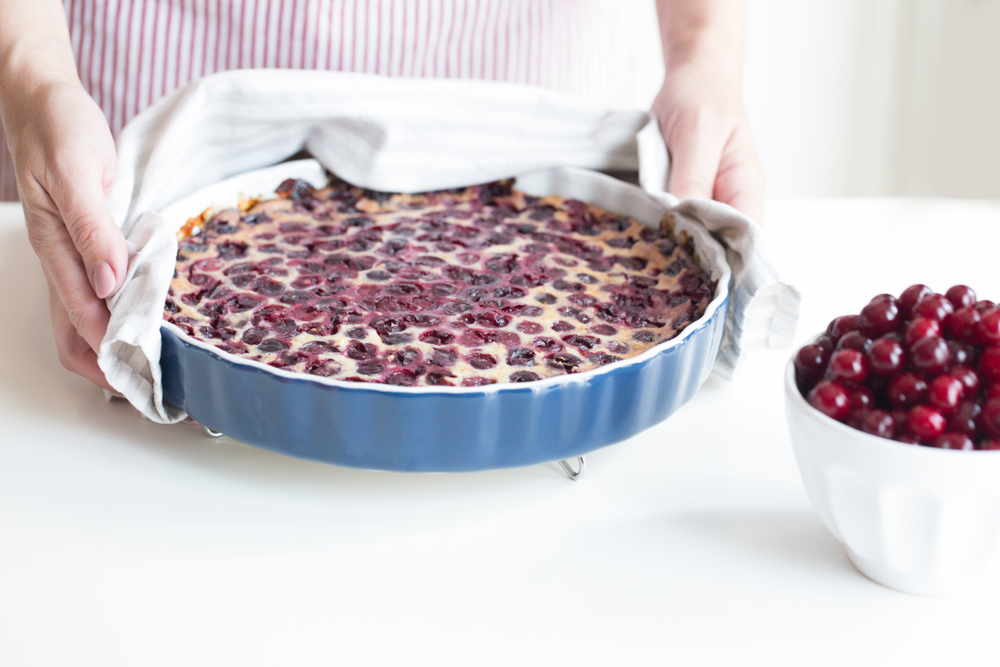 A lesser-known French dessert that deserves all the adulation given to its rivals. Originating from France's Limousin region, Clafoutis is an exquisite version of a fruit flan, a pastry base topped with a black cherry and gelatin concoction. The black fruit is wonderfully tart and refreshing, the pastry decadently rich and satisfying.
For the wine pairing, we've chosen Monbazillac. Another of France's unsung heroes, the appellation, is found on the Dordogne River's left bank, southeast of Bordeaux. Relying on the same grapes as its more exalted rival Sauternes, the best examples are heady concoctions of sweet amber nectar, balanced by textbook acidity and a welcome freshness and poise. In other words, Monbazillac and Clafoutis were made for each other.
---
Kouign-Amann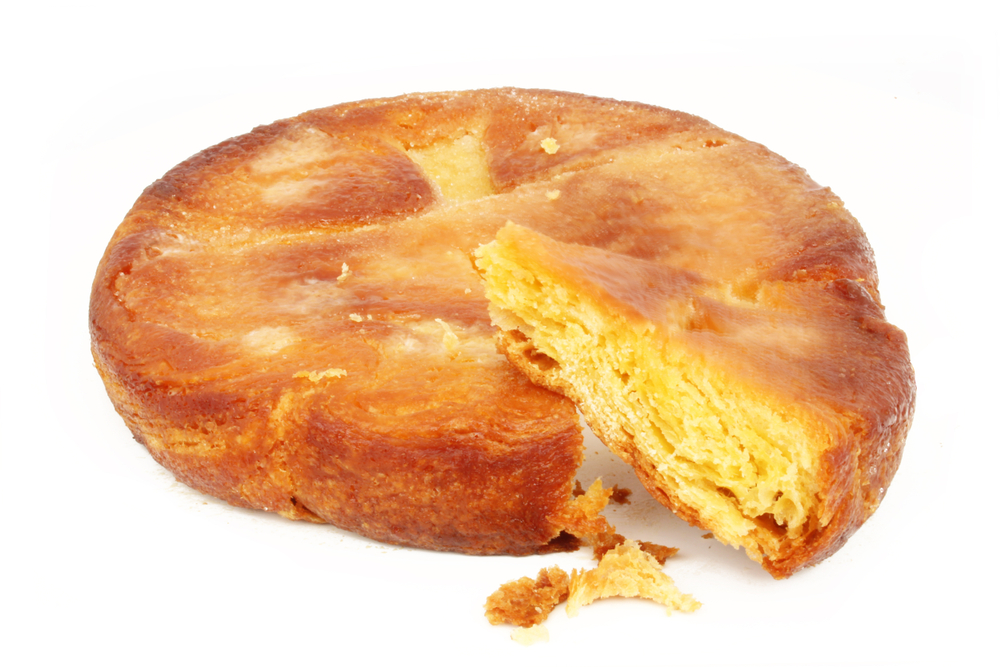 Brittany is a region of France with serious gastronomic credentials. At the top of the dessert, hierarchy stands Kouign-Amann. The intensity of sweetness is palpable; this treat is a made cake composed of rich dough, sugar, and the finest salted butter. The result is best described as a caramelized croissant – a rare indulgence if one is watching the waistline.
There is richness, but not subtly in every bite of Kouign-Amann, so the wine pairing should be just as gutsy. Banyuls is the Languedoc region's gift to the sweet wine world. Old bush vines produce a heady, treacly dessert wine style, typically composed of Grenache and fortified with brandy before bottling. Dark, unctuous nectar that will not be overwhelmed by even the sweetest of desserts.
---
Ispahan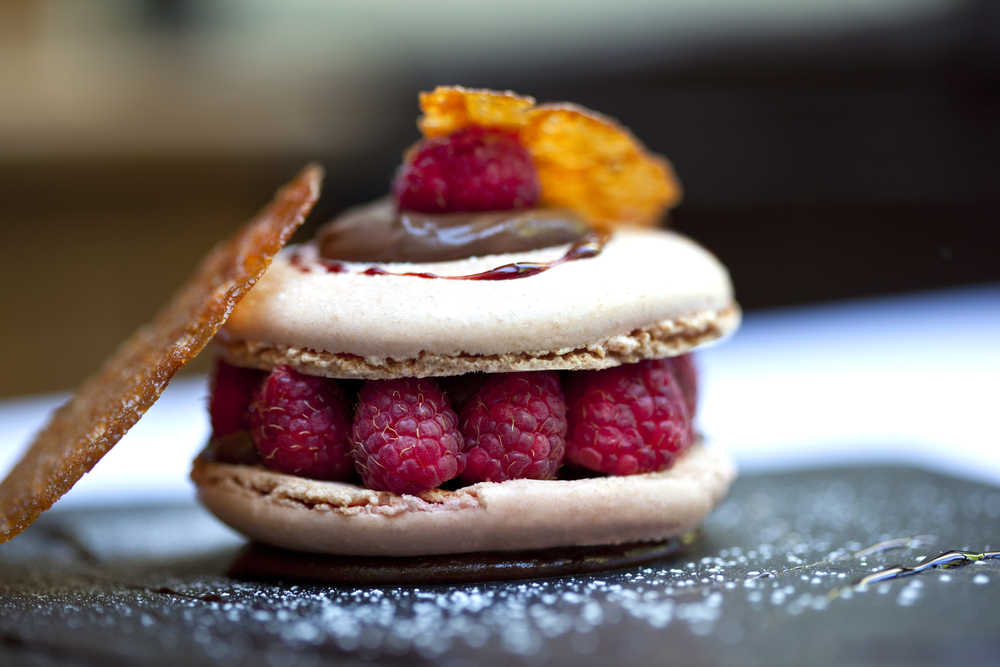 This gorgeous French indulgence finishes our list on a high note. Ispahans are a more sophisticated version of the macarons – the meringue cases are far bigger than traditional macarons and are often flavored with raspberries, roses, or lychees. Fresh fruit is also typically used in the filling. Words cannot do this marvel of French gastronomy true justice – you must seek them out.
Our final wine pairing once again returns to the world of Champagne. Demi-Sec was formerly derided as a lackluster cousin to the Brut style – but no longer. Leading examples merge Champagne's finesse and a racy acidity with the best qualities of superior dessert wine. Demi-Sec Champagne and Ispahans are made for each other, particularly if you have friends in tow.
Related Blog Posts