This is where it all began. Bordeaux's oldest vineyards are to be found in Graves, a great swathe of land that includes vines planted in the southern outskirts of the city of Bordeaux. In fact, Bordeaux's oldest First Growth is to be found in this region – in the 1660s, the whole concept of fine red Bordeaux was launched at Chateau Haut-Brion. Its arid sand and gravel terroir had been supplying Europe's aristocracy with aromatic, supple red wines for centuries; in the 1300s, the archbishop became Pope Clement V (of Avignon) planted what is now Chateau Pape Clement.
Two Appellations
Today the wider Graves region is split into two appellations – Pessac-Leognan and Graves. The Graves appellation was created in the 1930s, and in 1959 a classification of the best estates was finished. This created tensions between the northern end of Graves – which lay claim to all the classified growths – and the south, which felt marginalized. After much debate and disagreement, a separate appellation within the Graves region was created in 1987, called Pessac-Leognan. Like the Medoc, it is an area of famous, majestic chateaux and often high prices – the area under vine now exceeds 1,500 hectares, with over 55 properties making more than seven million bottles per year, depending on the vintage.
Visiting
Explore the Graves region with Cellar Tours on a Bordeaux Wine Tour. Enjoy exclusive private tastings at top chateaux and dine at the best local eateries.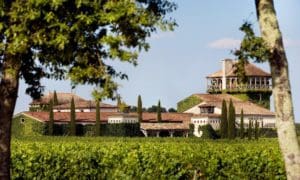 Terroir
And like the Medoc, the terroir of Pessac-Leognan is very complex. Over centuries, the material eroded from the Pyrenees was conveyed by rivers and glaciers that deposited alluvial soils and gravel into today's prime vineyard territory south of Bordeaux. Thus the gravel mounds or croupes across Pessac-Leognan vary enormously in terms of depth. The most shallow may have only thirty centimeters of gravel before the subsoil is reached. At the same time, legendary estates such as Haut-Brion and La Mission Haut-Brion enjoy deep gravel soils that boast excellent drainage.
As you'd expect, they lead the pack, although many of the top red wines of Pessac-Leognan are outstanding; an intoxicating, sophisticated equilibrium of force and finesse with a signature flavor that Graves has made it's own. Hints of earth, of fern and tobacco, are the quintessential Graves characteristics, set against a backdrop of lush, lively, and wonderful fruit. The best examples will age for decades, although perhaps not quite as long as the mighty wines of Pauillac. Cabernet Sauvignon has long played a dominant role in the best red wines of Pessac-Leognan. Yet, Cabernet Sauvignon is increasingly being replaced with Merlot as estates seek more supple wines. This practice is also happening with growing regularity in the Medoc, particularly in St-Estephe.
However, although the most famous wines are red, many Pessac-Leognan properties also make some whites of superlative quality within the same appellation. Indeed, there have always been a few white Graves that typically fetch higher prices than the same estates' red wines. Domaine de Chevalier is one shining example. Just 1,000 cases of a magnificently long-lived barrel-fermented white made from a blend of Sauvignon Blanc and Semillon are made each year and quickly sell out upon release. They age beautifully, offering exquisite aromas of beeswax, honey, and citrus. In fact, the best white Bordeaux is more than a match for Grand Cru white Burgundy.
La Brède
Of course, there is much more to the Graves region than its most famous appellation. The commune of La Brède marks the geographical division between Pessac-Leognan and Graves 'ordinary' – the southern end of this zone of scattered vines produces excellent reds and whites, albeit few reach the great heights of its more famous cousin further north. Yet this is a fertile hunting ground for reds with deep, sappy fruit and whites of style and substance, based on Sauvignon Blanc and Semillon blends, often with a touch of Muscadelle. The best are understated, oak-aged dry whites that beg to be enjoyed with food. But it is the ability of the Graves terroir – a mixture of sandy soils, silt, clay, and gravel – to produce both excellent red and white wine that is its real trump card and the reason that connoisseurs keep coming back for more.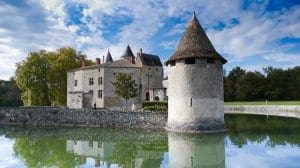 Recommended Wine Producers in Graves Wine Region