It´s sizzling this summer in Europe and a few days on the coast are definitely in order! Some suggestions for luxury coastal hotels  by country:
FRANCE
Château Eza– Eze: The ultimate French Riviera hideaway. Think lifestyles of the rich and famous, this charming medieval hamlet spills over a clifftop overlooking the Med. The small luxury hotel has a Michelin starred restaurant and Birdseye views over the sparkling sea.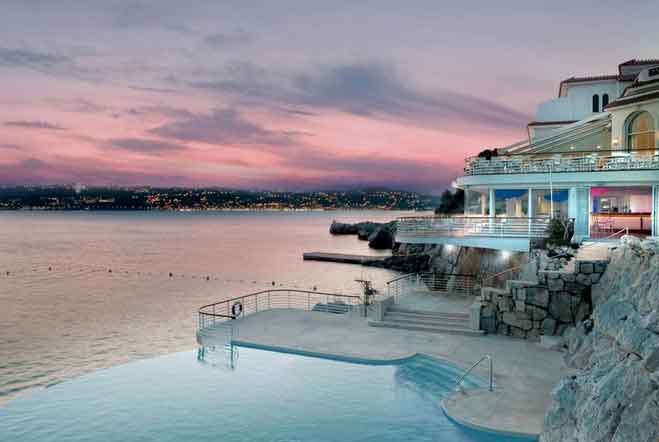 Hôtel du Cap Eden Roc – Antibes:  this hotels attracts the most beautiful, chic and rich jetsetters in Europe. Gorgeous setting.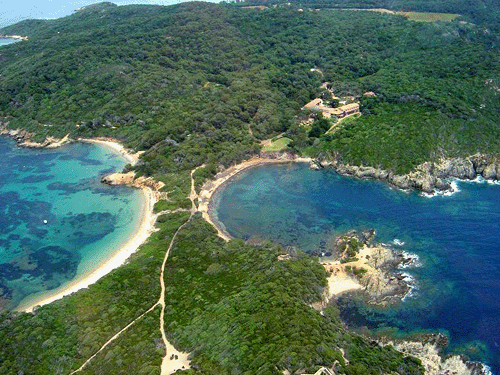 Le Mas de Langoustier – Porquerolles: Less bling bling than the Riviera, Porquerolles island in a natural paradise and has sublime views and a stay here is about the setting and the sea.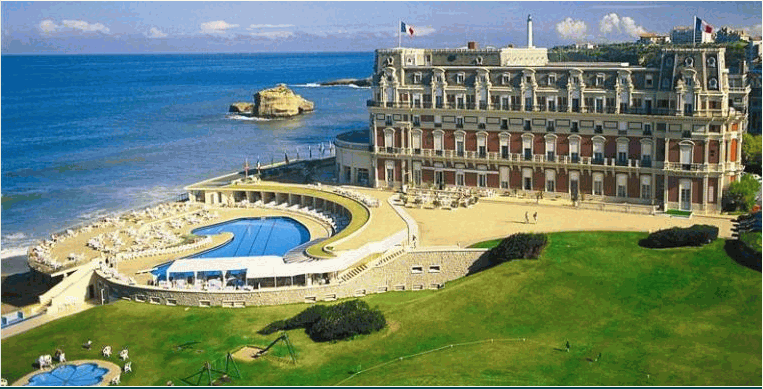 Hotel du Palais– Biarritz:  The ultimate aristocrats playground. The Duchess of Alba is said to take a suite here for a month every year, and Russian aristocrats have been so enamored of this resort they built a Russian orthodox church across the street! Biarritz is located in the beautiful French Pays Basque, a hop skip and a jump from Spain´s gourmet Basquelands.  A stay here could pair well with some time in the Bordeaux wine county, or indeed in San Sebastian across the border.
GREECE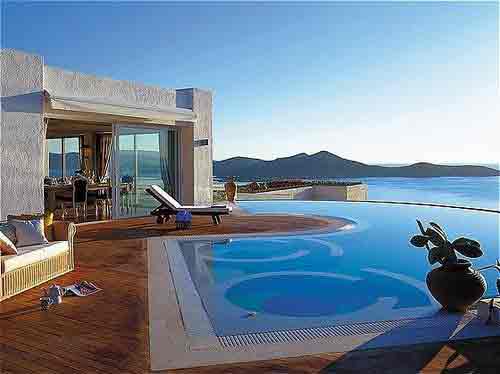 Elounda Beach Hotel– Crete: wow, this is an amazing place located on Crete´s northeastern coastline. Highlights include the dramatic location, Chenot spa, and those sea view rooms..
ITALY
Il San Pietro – Positano, Amalfi Coast: Few hotels can compete with San Pietro in Italy in terms of location and luxury. Located in the dreamy village of Positano, this hotel is a great base for exploring Campania. Must sees and dos include Ravello, Furore, a meal at Don Alfonso 1890, wine tasting in Irpinia, pizza in Naples, Pompeii…featured in our luxury tours of Amalfi Coast.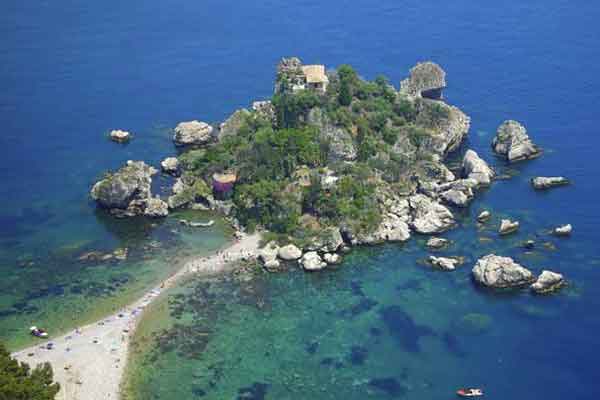 La Plage resort – Sicily: Spectacular location in Sicily´s prettiest corner, Taormina. Really a collection of villas, tastefully tucked into lush gardens, this is a terrific choice for a few days by the sea. While in Taormina, don´t miss the Ancient Greek theatre and wine tasting near Mount Etna.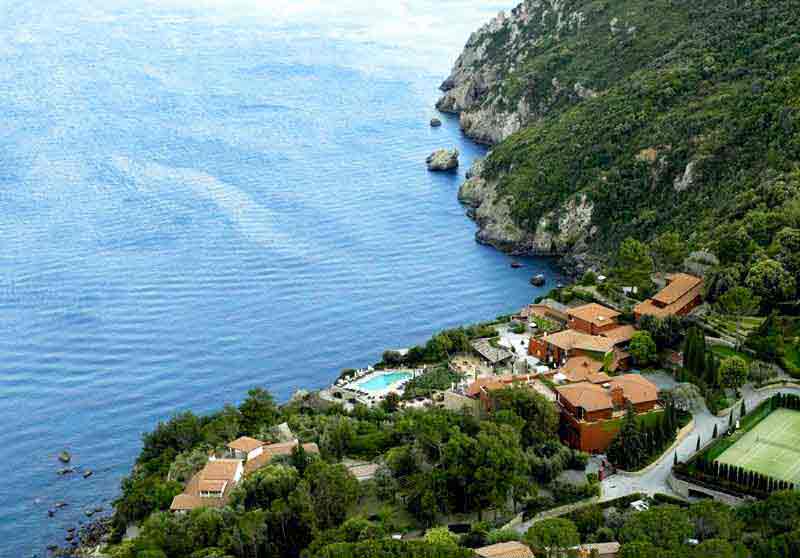 Il Pellicano – Maremma, Tuscany: stylish resort in southern Tuscany, attracting a real "it" crowd.   If you can peel yourself away from the pool scene, why not enjoy a luxury wine tour of the local Super Tuscans?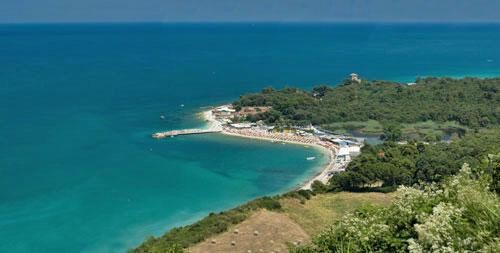 Fortino Napoleonico – Marche: beautiful setting in undiscovered Marche, coined the "new Tuscany" by the New York Times. Unspoiled, amazing food here and dreamy scenery.
PORTUGAL
Vila Vita– Algarve: Moorish inspired design and resort is spread over 50 hectares of gardens and with inviting sea views. The kind of resort where if you want to stay in a cocoon, you have everything you need on site- various restaurants, spa, pools, etc. Tips in fine dining in the area here.
SPAIN
La Gavina– north of Barcelona, you´ll find this graceful resort in an unspoiled section of the Costa Brava. White and airy, it has a 1920's feel. Romantic outdoor restaurant with candlelight and piano… while in the Costa Brava, explore the Emporda wine country.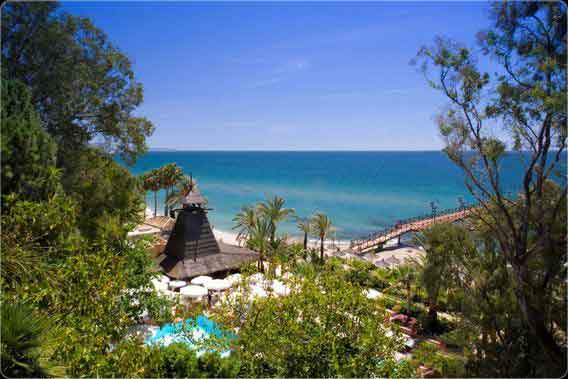 Marbella Club Hotel, Golf Resort & Spa – Marbella:  a resort for those looking for golf and sun y basta. It does golf and sun, and does them well 🙂 If you have a craving for culture and a bit of real Spain, drive up to Ronda, a beautiful village with a terrific restaurant, Tragabuches.