There are two sides to Piedmont. One is Barolo and Barbaresco's fashionable and increasingly expensive wines. Produced in relatively small volumes, these superlative reds tend to come from delineated, family-owned plots that have been farmed for centuries. They yield Nebbiolo wines of dazzling perfume and finesse – every bit the equal to the Grand Crus of Burgundy.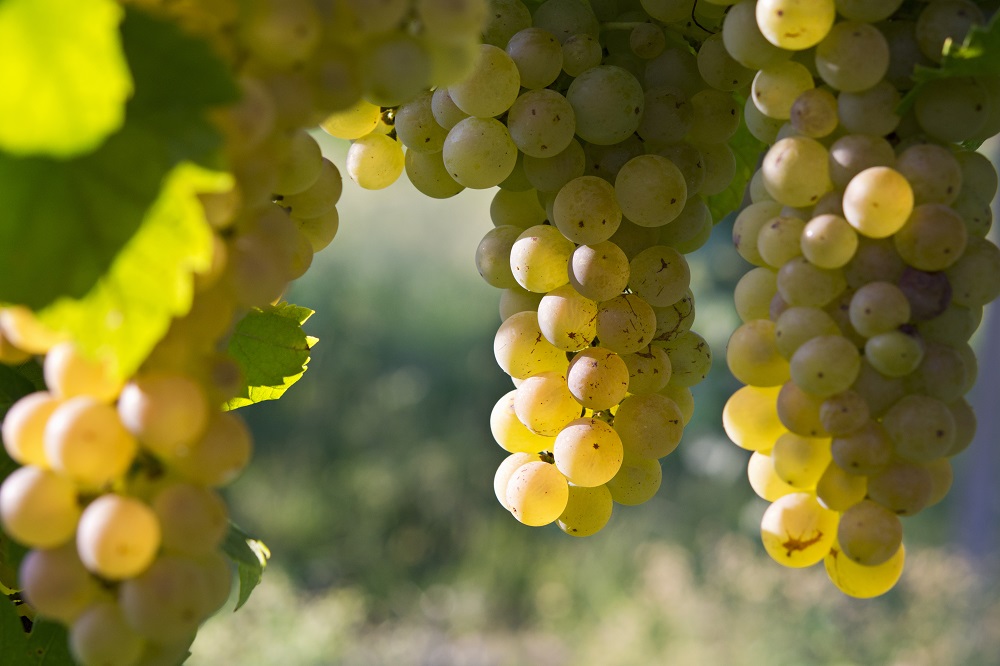 The other involves something quite different: obscure grape varieties and niche wine styles. Hardly ever seen outside of northern Italy, Erbaluce is why hipster sommeliers get out of bed every morning. It is rare. Rarer than rare, there are scarcely any vines outside a tiny appellation in Piedmont, situated northeast of Turin. Nonetheless, it produces a range of delicious white wines, including excellent sparkling and late-harvest passito styles. But if you intend on sampling a bottle, you better reserve a flight to Turin.
History and viticulture
Piedmont, which means "at the foot of the mountains," is a powerhouse of fine wine, gastronomy, culture, and historical intrigue. But many tourists admire the spectacular landscape: snow-capped peaks surround the region, courtesy of the Alps. Indeed, less than 5% of local vineyards are flat – slopes, and wide variances in elevation are standard territory for the winegrowers of Piedmont. This topographical isolation enabled Celtic-Ligurian settlers to thrive in the ancient era, shielded by mountains and inhospitable terrain from outside influences and, for a time, external threats. Yet even the razor-sharp, jagged edges of the Alps could not prevent the Romans from subjugating western Italy in 220 BC. Following the Greeks' footsteps, the Roman conquerors encouraged the proliferation of viticulture across the province, positioning wine as the most important drink of the epoch.
However, after the Western Roman Empire collapsed in 476 AD, Piedmont was subject to numerous conflicts and territorial wars, greatly disrupting the lives of its farmers and winegrowers. Nonetheless, viticulture remained a vital part of the regional economy, despite the Burgundians, Lombards, and Franks' violent campaigns to consolidate their hold over Piedmont. By the 1300s, the wines of northwest Italy were being proselytized in the writings of Pietro de Crescentius, who sang their praises as the best Europe had to offer. Yet while the Burgundians failed to maintain political hegemony, their culture heavily influenced Piedmont's traditions and winegrowing practices. This can be seen in several ways:
The (overall) reluctance to blend.
A strong emphasis on terroir and site expression.
Gentle winemaking that favors aromatic finesse over power.
In the 17th century, Erbaluce was mentioned in agricultural documents, describing a grape used to make sweet wines in the town of Caluso. Indigenous to the Alpine landscape of northern Italy, scientists have yet to determine Erbaluce's genetic ancestry. Some believe that it is the offspring of Arneis and Greco. However, no conclusive evidence supports this claim; Erbaluce's DNA is similar to another obscure local grape, Cascarolo Bianco. However, viticulturists cannot be sure who the parent and offspring are! The nomenclature is another source of constant debate – certain growers believe that Erbaluce refers to the copper color of the bunches as they ripen during the summer. But a more romantic and attractive theory involves a goddess called Erbaluce – the love child of the Sun and the Dawn. The legend states that the goddess, born in the village of Caluso, wept tears which caused the soil to produce Piedmont's first Erbaluce vines. If you visit the region today, be prepared to be told this fable many times!
In the 19th century, Piedmont went through a series of major political and cultural changes that profoundly impacted its wine industry. First, the unification of the Italian state in 1861 opened up new pan-national opportunities for winegrowers and expanded their global renown. Meanwhile, the pioneering oenologist Giuseppe Garibaldi was busy visiting Bordeaux in the 1800s, learning techniques from the French and exporting these improvements to Italian viticulture. These included better pruning, canopy management, and a minor miracle called the Bordeaux mixture. This concoction of copper and lime is used globally to prevent fungal diseases from attacking the plant, greatly reducing the potential yield. Its implementation helped to transform the livelihoods of countless growers in Piedmont.
Yet the region had no clout as a white wine producer until the late 1990s. A combination of rustic equipment and poor winemaking was no recipe for success – only the passito dessert wines, made using centuries-old techniques, were truly world-class. But, then, introducing cool fermentations in stainless steel revolutionized Italy's global reputation, putting styles like Cortese and Vermentino on the international map.
Of course, the same cannot be said for Erbaluce. It remains a tiny part of the Piemontese viticultural landscape, with just over 340 hectares planted. Fortunately, the grape is not particularly difficult to cultivate – if it were, farmers would probably rip out every last vine. Growing Erbaluce is a labor of love rather than a profit-making exercise. To produce high-quality wines from the grape, the yield must be strictly controlled, with green harvesting and leaf pulling in July and August. But if all goes to plan, the winemaker will harvest a decent crop of medium-sized berries packed with razor-sharp acidity.
Winemaking
Erbaluce is endowed with a quality that winemakers find irresistible: maintaining high levels of acid even at full ripeness. Every year, this attribute is harnessed to make a range of wine styles, including some excellent traditional method bubbly. Although the volumes are negligible, Erbaluce spumante is a wonderful alternative to Franciacorta and other established names like Trento DOC.
The winemaking is broadly a mirror image of Champagne. High-quality grapes are harvested, gently pressed, and fermented at low temperatures in stainless steel. These base wines, packed full of vital acid, are then subject to a secondary fermentation in bottle. The wine is subsequently aged on its dead yeast cells (lees) before the disgorgement process removes this milky sediment. Like Champagne, the period of lees aging plays an important role in determining quality and wine style: yeast cells are rich in amino acids, fatty acids, peptides, and protein molecules. And no, this isn't a chemistry lesson – these compounds strongly impact the wine flavor; amino acids, for example, impart aromas of grilled nuts, honey, and cocoa.
Nevertheless, the vast majority of sparkling Erbaluce is matured for less than 18 months on the lees, producing an elegant and fruity style. But, certain cuvées are occasionally left in the cellar for over 75 months. This creates an altogether different proposition: rich and buttery sparkling wine with aromas of hazelnuts, citrus, honeysuckle, and acacia. In certain vintages, they can rival the superlative Franciacorta wines of Bellavista.
Yet passito wines have a far longer history than spumante. Only made in the best years, hand-harvested bunches are left to dry out in special lofts for several months – this is how Amarone is produced – desiccating the berries in the process. The resulting juice is packed full of sugar, some of which remains in the wine after fermentation stops – yeast activity is suspended at very high glucose levels as it becomes 'exhausted.' Alternatively, the winemaker can chill the must or add sulfur to halt the vinification. The wines are then filtered and bottled. Top-quality Erbaluce passito is delicious – a lovely mix of ripe fruit and fresh acidity, which stops the wine cloying on the mid-palate.
The last category of Erbaluce is dry table wines. The critical mass involves that standardized recipe of reductive winemaking, with cool fermentations, used to maintain primary fruit aromas, protecting the juice from oxygenation at all times. As a result, what emerges in bottle is often light-bodied, fresh, and very saline, albeit the acidity can be a touch aggressive in cooler years. However, many producers have been experimenting with skin contact and lees aging, bringing an extra dimension to Erbaluce dry whites.
Erbaluce di Caluso DOCG
Erbaluce di Caluso is not an appellation for volume producers and international conglomerates. There are barely 240 hectares planted in the zone, spread across 33 districts in the province of Turin. Nonetheless, it is a captivating and tranquil place to visit in Piedmont, with just 7000 people living in the pretty village of Caluso. The term 'unspoiled,' although somewhat hackneyed, does really capture the spirit of this corner of Italy. Besides the noticeable upgrades in cellar equipment, Caluso has scarcely altered in character over the centuries. So too, is the landscape utterly timeless: gentle foothills, verdant forests, and an imposing lake sit at the heart of the zone. It is simply magical.
But this is only part of the appeal. Awarded DOCG status in 2010, Erbaluce di Caluso has become a symbol of what differentiates Piedmont from its rivals – both at home and abroad. For the most part, international grapes and homogenized styles have no place in northern Italy; the Piemontese stake their reputation on autochthonous varieties and ancient soils. As a result, there is nothing remotely ubiquitous or bland about an appellation that produces so few bottles, rarely seen outside of Italy. But for the lucky visitor, there is a wealth of quality and excitement to discover, from the delectable passito wines of Cantina Gnavi to the exotically-scented fizz made by Cantina Briamara.
Yet it is often said that corporate winemaking means the end of viticultural diversity, with esoteric grape varieties bulldozed in favor of more commercially-viable totems, such as Merlot and Sauvignon Blanc. Thankfully, this terrible premonition has not come to pass. Moreover, with regions like Erbaluce di Caluso maintaining their age-old craft despite modernity, it probably never will.
Top producers of Erbaluce wines: