Italian, the cuisine is incredibly rich in variety, from the piquant flavors seen in Naples and Calabria's gastronomy, the Pesto dishes of Liguria to the creamy cheese and risotto dishes of the Italian Alps. Apart from Chinese cuisine, the Italians have got to be the people who have brought their phenomenal cuisine and wines to the highest number of locations across the planet. You can find "Trattorias," "Osterias," "Enotecas" (Wine Bars), and "Pizzerias" everywhere from Los Angeles to London. Prosciutto, Parma Ham, Balsamic Vinegar, Funghi Porcini, Parmigiano, Provolone, Mascarpone, and Tiramisu are all uniquely Italian. Chianti wine, Barolo, Prosecco, Frascati, and Marsala, as well. Least us not forget the endless shapes, colors, and pasta flavors, from Taglioni to pappardelle, ravioli to bucatini.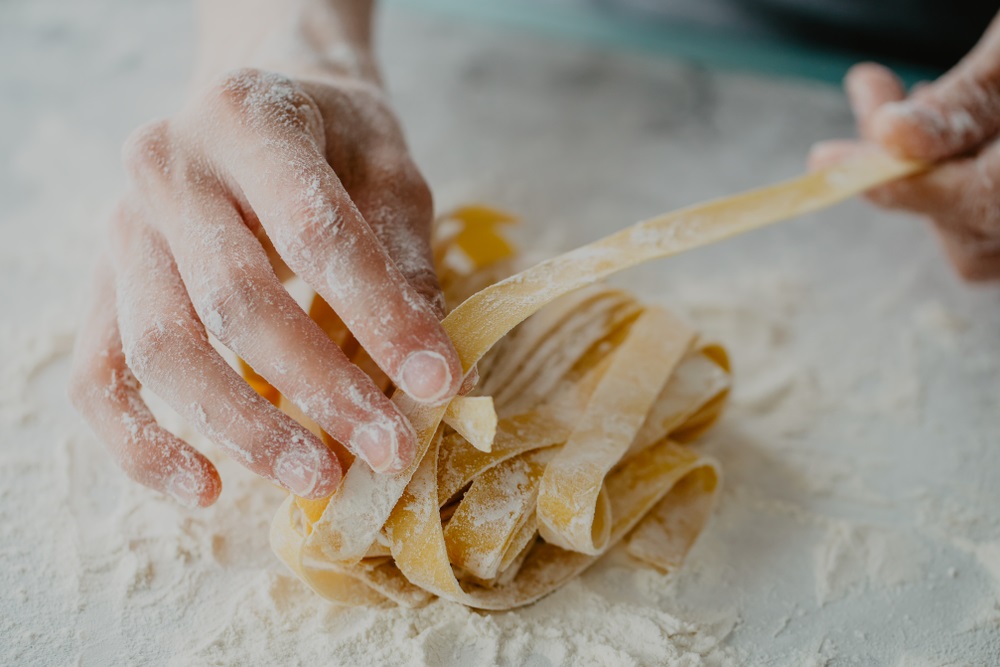 The gastronomic diversity is fabulous, varying from rich tomato and seafood-based dishes from Sicily to spicy ham dishes from Calabria to heavy cheese Risotto (rice) dishes from Trentino and the Alps. Classic Italian dishes are known virtually everywhere, including Spaghetti Carbonara, Spaghetti Bolognese, Ossobucco, and Ravioli ai Quattro Formaggi. What foreigners see as "Italian food" to Italians is much more regionalized. Italy is a beautiful, diverse country with vibrant and varying gastronomic references. While in Milan, the use of Saffron is the norm to season a dish, Southern Italy and Sicily use the spicy Peperoncino, and Tuscany favors Rosemary. Here is a short introduction to a few classic Italian regions famous worldwide for their gastronomy.
Central Italy- Rome, Bologna, and Emilia-Romagna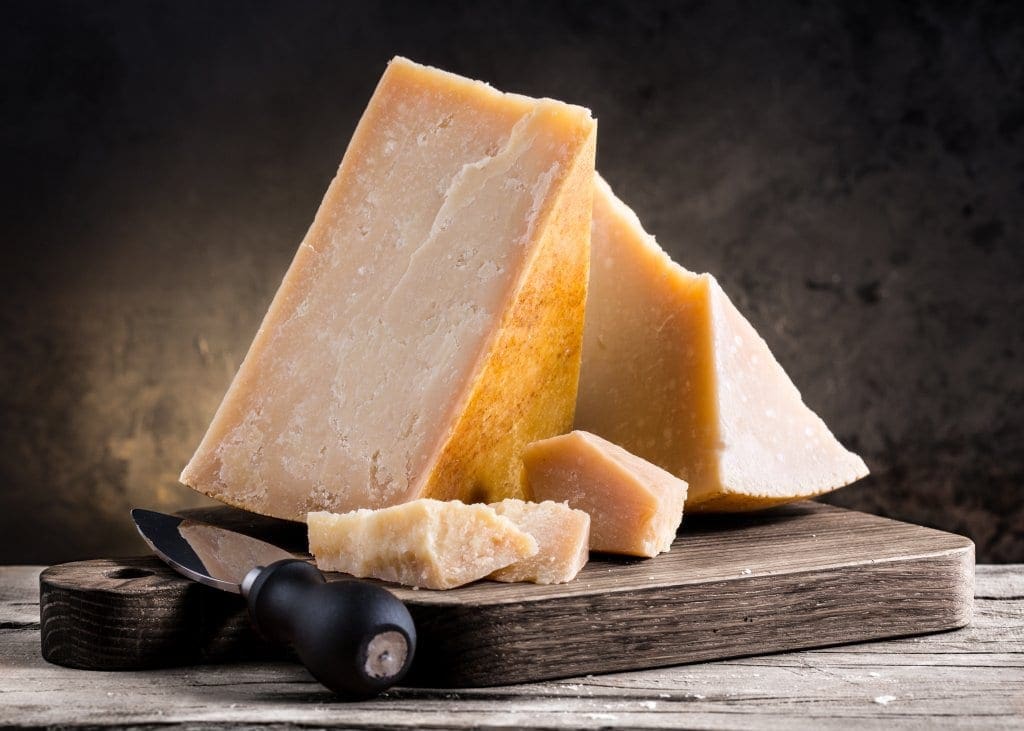 Parmesan Cheese
Called "La Grassa" (the fat one), Bologna is known for its vibrant cuisine. Many of the sauces used to accompany the different kinds of pasta are cream-based. Spaghetti Bolognese comes from Bologna, and other unique products from Emilia Romagna include Balsamic Vinegar from Modena, cured and air-dried Parma Ham (Prosciutto) from Parma (traditionally served with figs), Parmesan cheese (Parmigiano Reggiano, also from the town of Parma), and a slew of Salami varieties. Lambrusco wine also comes from the area. While only the cheap Lambrusco was exported for years, in Italy, you can find some delicious examples of the dry red Lambrusco, which cuts into the creamy cream sauces from the area perfectly. Rome's most famous dish would probably be the Spaghetti Alla Carbonara, which perfectly pairs the light, unpretentious Frascati white wines made outside Rome. Carciofi Alla Romana (Artichokes prepared with mint and parsley) and "Coda Alla Vaccinara" (an Oxtail soup made with wine, celery, onions, etc., very wintery) and the Bucatini all' Amatriciana (Bucatini pasta prepared with bacon and tomatoes), are all classic Roman dishes.
Balsamic Vinegar
Balsamic vinegar is a distant, distant cousin to ordinary vinegar, which can seem merely thin, watery, and lip-puckering in comparison. Used since the Middle Ages (the first reference to it was in the 11th century when it was considered a miracle cure-all potion), balsamic vinegar has a hallowed place in Italian cuisine, appearing on the menus of fine restaurants throughout the country.
Italian balsamic vinegar is divided into two categories: the simple "condimento" and the high-grade "tradizionale." Mostly unregulated and most often used in salads and sauces, "condimento" kinds of vinegar can vary significantly in quality. Cheaper versions may even include sugar or caramel to imitate the flavors of the far more exclusive and sought-after "tradizionale."
The labor-intensive tradizionale kinds of vinegar can be made in only two places: Modena and Reggio Emilia. In Modena, balsamic vinegar is made and labeled as strictly as wine, and different colors are used on the labels to show how long the vinegar has aged. A red label denotes a vinegar aged for at least 12 years, while a silver label signifies 18 years of aging and a gold label 25 years. Balsamic vinegar that has aged this long can cost as much as €500 per bottle.
Made from the concentrated juice of white grapes (most often, Trebbiano), tradizionale balsamic vinegar is fermented and aged slowly in wooden casks to create its complex, rich flavors and aromas. The process begins with the must (grape juice), boiled down to a thick syrup and then stored in wooden barrels. As the fermenting must ages and water evaporates out of it, it is moved to successively smaller barrels made of either oak, cherry, chestnut, mulberry, acacia, juniper, or ash wood (the only approved woods). It is mixed with older balsamic vinegar to add depth of flavor. With time, the taste evolves from the tangy zest of a young vinegar to the sweet, full-bodied character of a true Aceto Balsamico Tradizionale di Modena or Aceto Balsamico Tradizionale de Reggio Emilia.
Balsamic Vinegar can be drizzled on everything from cheese, risottos, strawberries, salad to ice cream. Like a fine wine, balsamic vinegar can age well for decades. There are even a few rare bottles up to 150 years old.
Some of the top producers include:
---
Liguria – Cinque Terre and Genova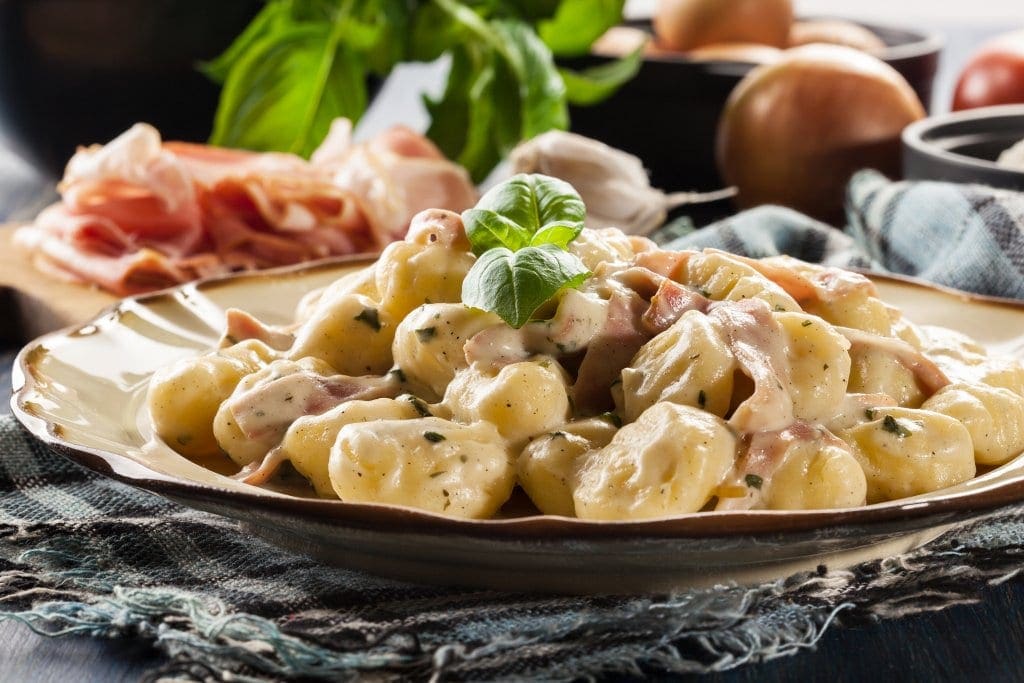 Gnocchi
The cuisine in Liguria is 100% Mediterranean, bursting with fresh flavors, healthy seafood, extra virgin Olive Oils, and most famously, Pesto. Pesto hails from the town of Genova, and Pesto Genovese is the best there is. It's made with basil, pine nuts, Pecorino cheese, garlic, and copious amounts of good olive oil. It usually accompanies that other great Ligurian invention- Gnocchi. Gnocchi is a delicious dish made with potato flour and rolled into little balls and topped with various sauces, pesto being the most brilliant combination. Liguria is also well known for Focaccia, the excellent flatbread available in every supermarket from Paris to Tokyo. This bread tends to be flavored with Fennel, Rosemary, olive oil, and garlic. Farinata is a typical Italian Mediterranean dish, a little chickpea (garbanzo) tartlet. The local wines are mainly white and are grown on treacherously steep slopes that have to be harvested by hand. Vermentino and Pigato are the leading white wines and a light red made with Ormeasco (Dolcetto) produced on the Italian Riviera.
Related Articles
---
Piedmont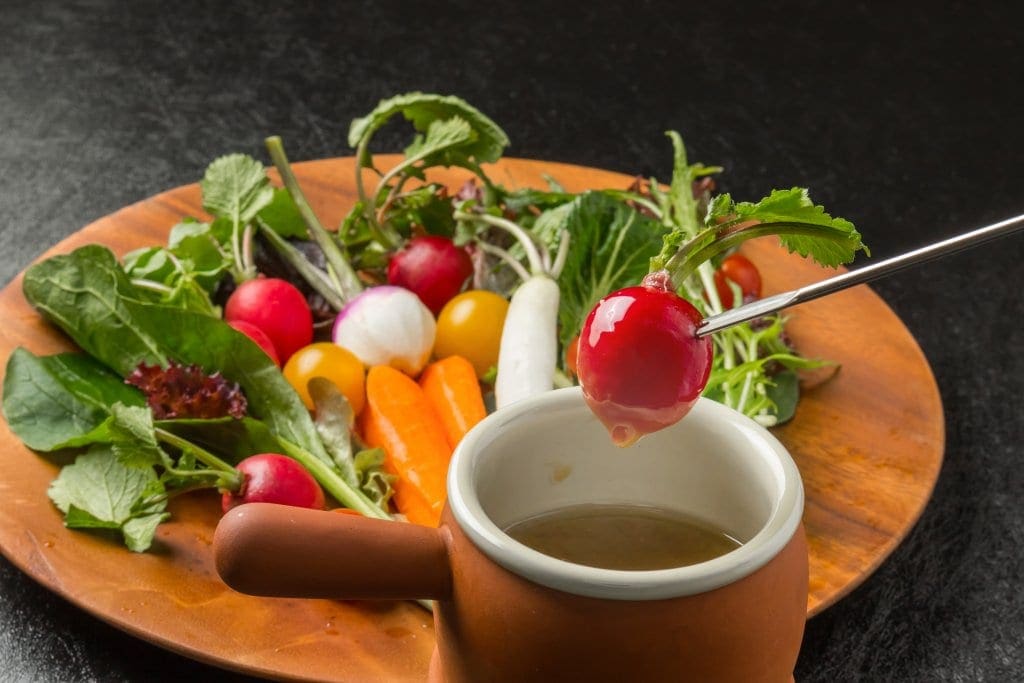 Bagna Cauda
White truffles and chestnuts, vermicelli rice, and some of the country's best wines are the products most typical to the Piedmont region. The locals shave white truffles over everything from Polenta, Risotto, Pasta, and their traditional Fonduta (a Fondue, evident of the Swiss influence). Like elsewhere in Italy, a meal begins with Antipasti, including Salami, olives, anchovies, crusty bread, etc., the Primo (pasta or rice dish) follows. Typical primos in Piedmont include "Agnolotti dal Plin" (tiny ravioli stuffed with meat sauce and sage) or Tajarin (thin tagliatelle made with egg pasta). Main dishes (secondo) typically feature the classic "Brasato al Barolo" (the region's famed beef stew, cooked in Barolo wine) or "Bollito Misto" (real mountain fare- a big pot of boiled meats served with different relishes). "Bagna Cauda" (meaning "hot bath," it's a dish full of intense flavors, garlic, anchovies, and olive oil) is served with the local red wines, either Barbera or Dolcetto. For the more substantial meat dishes, a Barolo or Barbaresco wine could be served. For the summer, more seafood-oriented dishes like "Penne al Tonno" (penne pasta with tuna and a cream sauce), a light white Gavi wine would go down perfectly.
Piedmont Related Articles
Piedmont Travel Guides
---
Sicily
Cheese
Any discerning visitor to Sicily must become quickly acquainted with the island's astonishing range of delicious cheeses, the most famous being Ricotta and Pecorino. Produced from ewes' milk, Pecorino Siciliano is a perennial with cheese aficionados across the world, often flavored in Sicily with peppercorns or other spices. It is produced throughout the island and is usually served grated over pasta, thanks to its ideal crumbly texture and potent flavor. Caciocavallo is another top artisan cheese produced from cows' milk and aged for at least eight months before release. Again, Caciocavallo is ideal for grating over pasta dishes; this cheese is no shrinking violet and will stand up to potent flavors.
In contrast, Maiorchino, made in the mountainous region of North-eastern Sicily, contains a mixture of cows', sheep, and goats' milk! However, our favorite Sicilian cheese is the utterly divine Provola. Available in a variety of forms, depending on the region in which it is made, Provola comes from cows' milk, although some firms produce a smoked variety. Aged Provola has a very particular flavor, often molded into a bulb shape and then suspended from a string for aging. Top examples will last for at least five years – try Provola with a glass of dessert wine for gastronomic heaven.
Food markets
And speaking of gastronomic delights, Sicily is bursting with mouth-watering local dishes and original sights, smells, and tastes. Indeed, every province in Sicily has a food market at least once a week – delightfully boisterous affairs where only the freshest vegetables, herbs, spices, fruits, meat, and fish will be available. These are perfect places to find the essential ingredients in Pasta cone le sarde, a potent mixture of sardines, tomatoes, onion, anchovies, white wine, saffron, sultanas, pine nuts, and wild fennel. Or during Sicily's balmy summer season, you could source the ingredients for Caponata, a sweet-and-sour cold vegetable stew: fresh onions, celery, capers, green olives, and eggplants, cooked in a tomato and white vinegar broth.
Sicily is also celebrated for its pistachios, which flourish in a pretty village called Bronte, which lies on the north-west side of Etna. They are renowned for their buttery flavor and are often paired with local lamb dishes. Seafood lovers, however, will go nuts for Sicily's Gamberi Rossi (red prawns) from the port town of Mazara del Vallo. Their natural deep-water habitat affects their pigmentation, ensuring that cooked Gamberi Rossi are sweeter and more delicious than any prawns you may have tasted before. Try them with linguine and saffron.
Those with a sweet tooth are also well-catered for in Sicily, a legacy that dates back to Arab sailors who introduced pine kernels, almonds, raisins, cinnamon, etc., spices to the island. These invaders were also responsible for contributing to Sicily's sweet tooth, introducing ice-cream and granita, marzipan and candied fruit, and the ricotta-based dessert, cassata.
Cioccolate di Modica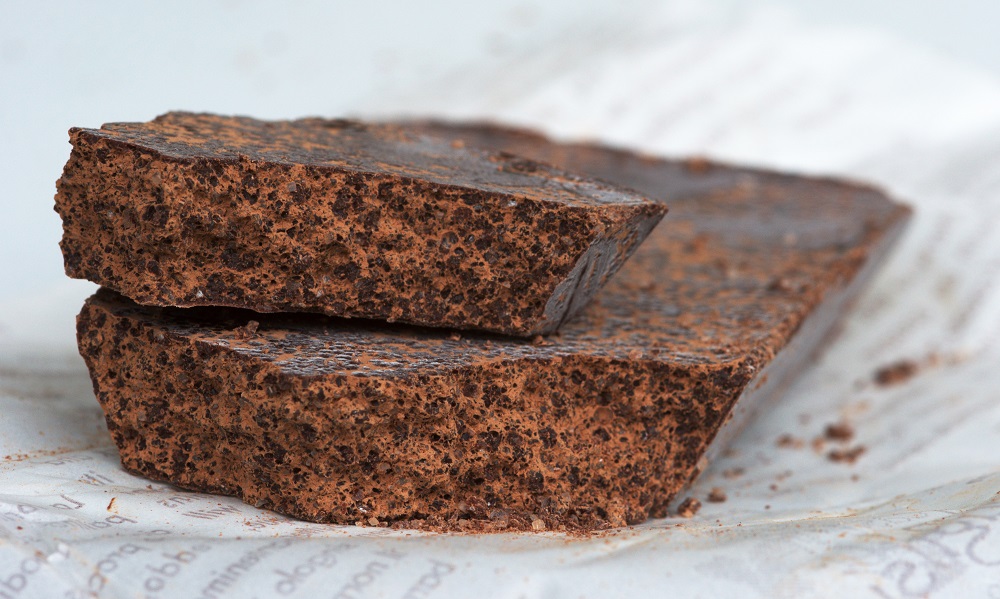 Meanwhile, the chocolate aficionados among us will love "cioccolate di modica," an exceptional chocolate produced in the province of the same name. It is made from an ancient recipe introduced by the Spanish explorers, who previously took the formulae from the Aztec tribes of Central America. Mostly unchanged from ancient times, Modica's chocolatiers use only cocoa beans and sugar, toasting the beans and then grinding them into flour using a stone called a metate. Sugar is added, and the mixture is heated to about 40 degrees centigrade, which ensures the sugar does not melt and remains granular. This ancient method of chocolate production, called cold-working, is unique to Modica even today.
Afterward, additional ingredients are sometimes added, including pistachios, almonds, cinnamon, or lemon zest. Then the chocolate is allowed to set in a mold and voila – "cioccolate di modica." Its grainy texture, lack of artificial ingredients, and sublime flavor have made it a firm favorite with chefs worldwide. Antica Dolceria Bonajuto has an incredible range of Modica chocolate products and is an essential part of any foodie itinerary through Sicily.
Sicily Related Articles
Sicily Travel Guides
---
Tuscany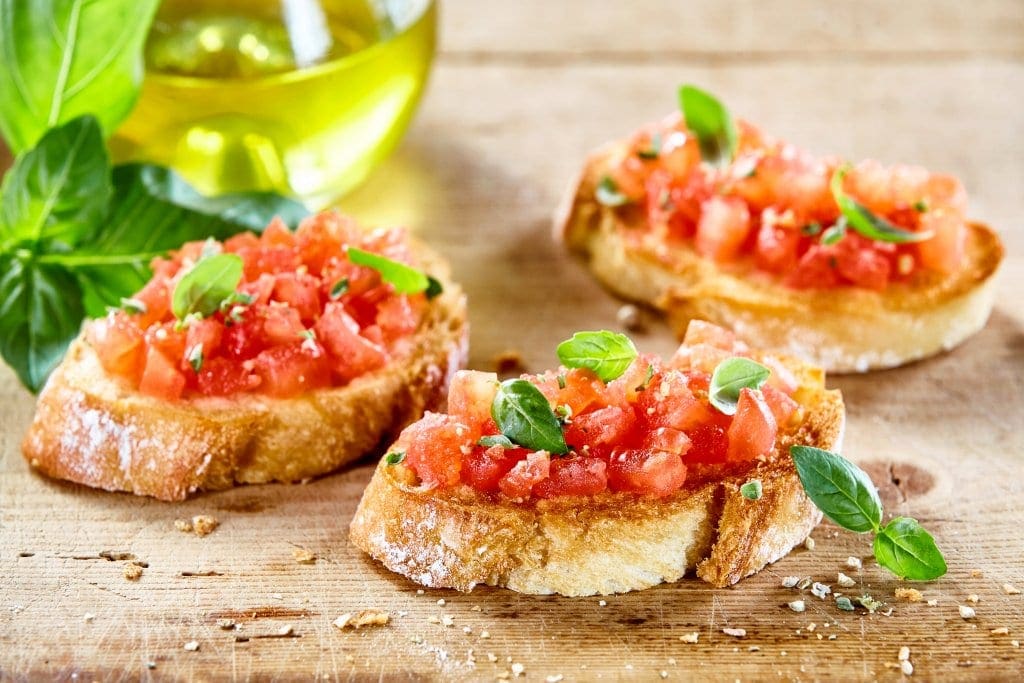 ---
Umbria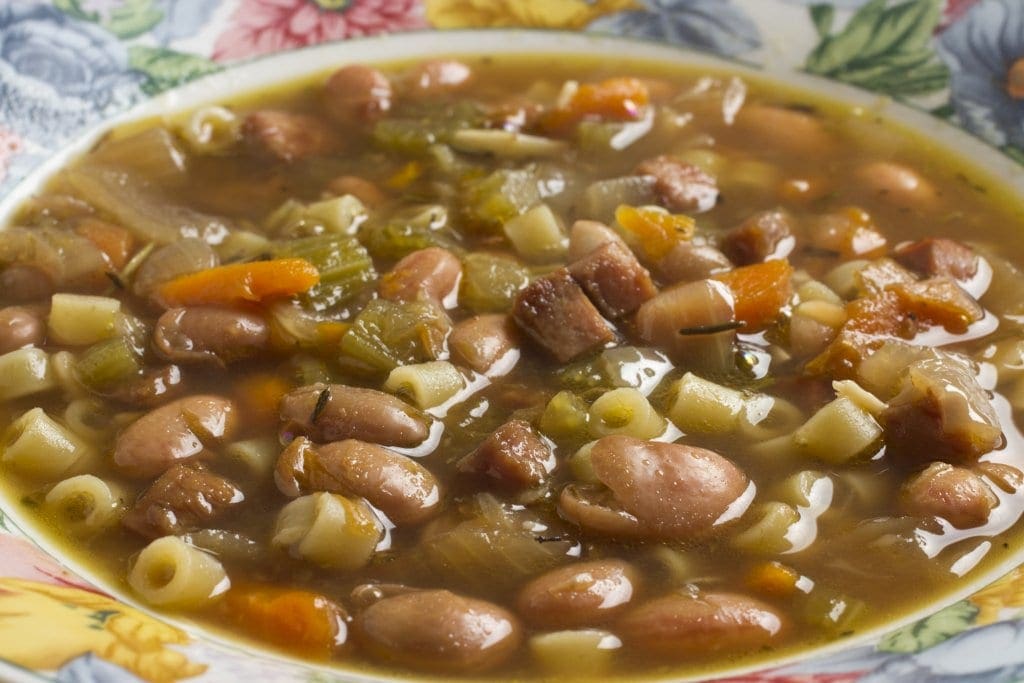 The lovely region of Umbria, right below Tuscany, is most famous for its "Baci" chocolates, which come from the pretty, historic university town of Perugia. Umbria's cuisine is fantastic as it is simply fresh and natural, with quality ingredients like good meats, truffles (black truffles here, as opposed to the white truffles of Piedmont) a multitude of cheeses. Delicious cured hams are made from the town of Norcia in the Valnerina sub-region. Umbria's most famous product besides the Baci chocolates is the Black Truffle, "Scorzone" from Norcia and Spoleto. 80% of Italian Truffle production takes place in Umbria. The pasta dishes of Umbria are similar to Tuscany, many of them made with egg. Tagliatelle is big here and often prepared with goose-based sauces. Beans, as in Tuscany, are common, and classic dishes include italista e Fagioli" (a heavy dish made with pasta, beans, and pork) and "Scafata" ( a wintery soup made with lentils from the town of Norcia). While Liguria has "Focaccia," Umbria boasts its own flatbread called "Torta al Testo," made with flour, olive oil, etc., and cooked in impressive marble stoves in wood-fired ovens. They are then stuffed with sausage, herbs, etc. the nearby Trasimeno Lake provides the region with plenty of freshly caught fish such as carp, eel, perch, and trout. Excellent white wines are produced in Umbria, in Orvieto, in semi-sweet style ("Amabile") and "Secco" (dry).
Related Umbria Articles
Umbria Tours
Umbria Travel Guides