In the quiet seaside hamlet of Montacuto, in the municipality of Ancona (the beautiful Marche wine region), lie the carefully tended vineyards of the Moroder Winery Estate. Owned by the Moroder family since the 18th century and a modern winery since the early 1980s, the estate covers a narrow strip of hilly land overlooking the sea in the heart of the spectacular Mount Conero Nature Reserve, a gorgeous natural park established to preserve the unique Mediterranean flora and fauna in this area.
A working farm until Serenella and Alessandro Moroder decided to introduce new cultivation and winemaking methods just 30 years ago; the Moroder estate now ranks as one of Marche's most highly regarded wineries. In 1984 Alessandro completely overhauled his vineyards and cellar, drastically decreasing the number of grapes produced per hectare, introducing new production methods, modernizing the barrel storage cellar, and adding the technical support of winemaker Franco Bernabei, who still oversees the creation of Moroder's five wines. The results have been impressive; within a few years, the deep, full-bodied wines were sold throughout Italy and beyond.
Moroder's vineyards sit at 250m above sea level, atop the tall seaside cliffs that protect them from the strong winds coming off the water below. In contrast to the sandy soils found elsewhere on the Adriatic coast, the soil is rich in calcareous clay. It is well suited to the red varieties like Merlot, Cabernet Sauvignon, and Montepulciano that are cultivated here. Since the vineyards are all located within the nature reserve, no pesticides or chemicals are used, and in 2008 the estate will be declared fully organic.
Moroder's flagship wine, Dorico, is a Montepulciano made from a unique local clone that differs in subtle but noticeable ways from the Montepulcianos of the Umbria region or elsewhere in Italy. Even more exclusive is the Rosso Conero, a complex Montepulciano made only in great vintage years. Experience these delicious wines on a VIP private Umbria & Le Marche Wine Tour, organized by Cellar Tours
Wines produced
Rosso Conero

100% Montepulciano; Alcohol 13.42% vol.

Dorico

60 % Alicante Nero and 40% Montepulciano; Alcohol 12.5% vol.

La Grola

100% Montepulciano; aged 24 months in oak; Alcohol 13.65% vol.

Oro

60% Moscato, 20% Malvasia and 20% Trebbiano Dorato; Aged 18 months in small oak casks; Alcohol 14% vol.

Villa Giona

Montepulciano, Merlot and Cabernet Sauvignon; aged 30 months in oak; Alcohol 13.8% vol.
Winery details
Fraz. Montacuto 112
60129 Ancona
Italy
Tel +39 071-898232
Fax +39 071-2800367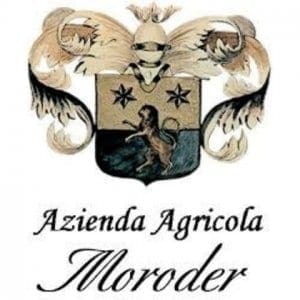 Appellation

Rosso Cònero DOC

Founded

1984

Area under vine

32 hectares

Age of vines

Oldest vines are over 20 years old.

Oak barrel origin

French and Slovenian Oak
Winemaker

Franco Bernabei

Owner

Moroder family

Grape varietals

Merlot, Cabernet Sauvignon, Montepulciano, Alicante Nero, Moscato, Malvasia, Trebbiano Dorato