Although it hails from a humble "Vinos de la Tierra" table wine category, Mauro's ultra-prestigious Spanish winery is anything but ordinary. With a small but premium range of red wines that regularly rack up 90-plus points in world wine guides, Mauro proves that appellation status is not everything.
Located on a historic winemaking estate in Tudela de Duero, at the western edge of the Ribera del Duero, Mauro was founded just two years before Ribera del Duero became an officially recognized denomination of origin, and it falls just beyond the DO's official boundaries. While DO status would have doubtlessly been a marketing boon, the winery enjoys more freedom than strictly controlled DO wines. Mauro has been able to define a unique style featuring small productions of fruity yet powerful wines known for their unmistakably Spanish style and an ability to age well. Renowned winemakers Mariano and Eduardo García (Mariano spent the first 30 years of his career making wines for the mythical Vega Sicilia winery) have created three Tempranillo-based wines — Mauro, Mauro Vendimia Seleccionada Mauro Selected Harvest and Terreus Paraje de Cueva Blanca — that has earned a devoted following in Spain and beyond for their satisfyingly complex blends of toasted oaky notes and nuances of ripe fruit.
With a continental climate that offers a wildly swinging range of temperatures, this region endures long, bitingly cold winters and hot, dry summers. When sun-scorched days give over to chilled, refreshing nights. The results are grapes with unusual power and aromatic intensity. The soil is mixed, with important mineral deposits that lend Mauro's wine its robust style.
This land has been prized for its vineyards for centuries, and the history of the Mauro estate stretches back to the 16th century when its grapes were deemed of such high quality that they were exempt from royal taxes. The modern estate is named for Mauro García, the father of founder Mariano García, and is centered around the 17th-century farmhouse that today serves as the winery's operative headquarters.
Wines produced
Mauro

88% Tempranillo, 12 % Syrah; 14.5% alcohol; aged 16 months in French and American oak.

Mauro Vendimia Seleccionada

100% Tempranillo; 15% alcohol; aged 33 months in French and American oak.

Terreus Paraje de Cueva Baja

100% Tempranillo; 15% alcohol; aged 30 months in French and American oak.
Winery details
Calle Cervantes 12
47320 Tudela de Duero
Valladolid
Tel +34 983 52 19 72
Fax +34 983 52 19 73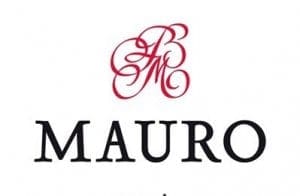 Appellation

Vino de la Tierra de Castilla y León

Founded

1980

Area under vine

50 ha

Age of vines

5 to 100 years old

Oak barrel origin

French and American
Winemaker

Ismael Arroyo

Owner

The García family

Grape varietals

Tempranillo, Syrah and Garnacha