Profile of Tasca d' Almerita
Tasca d'Almerita is a fine wine-producing estate in Sicily with an aristocratic background. It was founded in 1830 and has been the point of reference for ultra-high quality wine for over 100 years. While Sicily gained an unfortunate reputation in the 1950s–80s for making bulk wine mostly used for blending, few wineries took the risky position of making fine wine. Tasca d' Almerita, however, was one of the fabulous and few exceptions. These days, Sicily is making some of the most exciting wines in Italy, and Tasca d' Almerita has plenty of competition, but they are not resting on their laurels. This winery regularly gets top marks in the winepress and now has faithful followers worldwide; they export to over sixty countries!
About an hour south of Cefalù and a bit farther from Palermo, the Tasca d' Almerita estate is set in the pristine countryside. The winery is located on the Regaleali estate close to Vallelunga Pratameno and is one of Sicily's most beautiful. While much of central Sicily is dry and arid, the area around this wine estate is lush and verdant, with scenic rolling hills. Both indigenous and international grape varietals are planted from the ubiquitous Chardonnay and Cabernet Sauvignon to flagship Sicilian varietals like Nero d'Avola, Nerello Mascalese, Catarratto, and Inzolia. Tasca's wines are often blends of both local and foreign varietals. Apart from vast stretches of over 1000 hectares of vineyards (beautiful at harvest time!), the estate is also a working farm, and they cultivate all manner of vegetables, herbs, and fruits. A full-time cheesemaker is also on site.
The company is owned by Count Lucio Tasca (descendant of the original owners) and run by himself and his sons Alberto and Giuseppe. Tuscan winemaker and consultant Carlo Ferrini is at the helm at Tasca d' Almerita and is an extremely famous personality in the wine world. He is a flying winemaker and wine consultant to a flurry of cult estates in Italy, including fellow Sicilian winery Donnafugata, the beautiful Tenuta San Leonardo near Trento, Casanova di Neri (named best wine in the world by Wine Spectator), and Castello Romitorio in Montalcino, Poliziano's Montepulciano estate, and Castello del Terriccio in the Maremma. Ferrini has been named winemaker of the year various times, most recently this year by Wine Enthusiast magazine. He is supported at Tasca d' Almerita by the very talented, including Giuseppe Tasca and Laura Orsi. They can be credited for making fabulous wines like the hallmark Rosso del Conte and Nozze d' Oro wines.
For VIP groups on a Sicilian Food and Wine Tour, we can organize a special visit to this wine estate, combined with a delicious lunch featuring local specialties such as Panelle (garbanzo based treat), gorgeous Caponata (made with all their own veg), Tasca's own cheeses and olives, various pasta dishes and to top off the feast, their very own Cannoli which had become mythical in Sicily. Romantics can even stay overnight in their guestrooms and wake up in wine country. There is also a cooking school on-site run by the count's sister, Marchesa Anna Tasca Lanza, a famous published chef. Apart from the Regaleali estate, the family also has a winemaking venture in the stunning Aeolian Island of Salina, where they make their Capofaro Malvasia and a luxurious boutique hotel cooking school.
Wines produced
Almerita Brut Contea di Sclafani DOC

"Methode Champenoise" sparkling wine, 100% Chardonnay, aged in bottle before release, 13.5% alc.

Cabernet Sauvignon Contea di Sclafani DOC

100% Cabernet Sauvignon. Aged in Allier new oak and 1 year old oak for 18 months, plus min 1 year in bottle, 14 % alc.

Rosso del Conte Contea di Sclafani DOC

Nero d'Avola blend (varying red varietals), signature Tasca D'Almerita wine. Aged for 18 months in French barrique, plus min 6 months in bottle, 14.5% alc.

Regaleali Nero d'Avola IGT Sicilia

100% Nero d'Avola, aged for 6-8 months in Slovenian oak, plus 2 months in bottle, 13% alc.

La Segreta Rosso IGT Sicilia

50% Nero d'Avola, 25% Merlot, 20% Syrah, 5% Cabernet Franc, fermented in stainless steel, 13.5% alc.

Regaleali Bianco IGT Sicilia

Blend of Inzolia, Cataratto and Grecanico, aged for 3 months in stainless steel tank, plus 1 month in bottle, 12% alc.

Nozze d'Oro Contea di Sclafani DOC

40% Inzolia, 60% Varietà Tasca (blend with equal parts of indigenous Inzolia and Sauvignon Tasca, a clone of Sauvignon Blanc). Aged for 5 months on its lees, plus min 3 more months in bottle, 12.5% alc.

Leone d'Almerita IGT Sicilia

85% Catarratto and 15% Chardonnay. Aged in French oak, plus additional time in bottle, combined 6 months, no Malolactic, 12.5% alc.

Chardonnay Contea di Sclafani DOC

100% Chardonnay, fermented in new and second use Allier and Tronçais barriques for seven months, plus min six months in bottle, 14 % alc.

Cygnus IGT Sicilia

75% Nero d'Avola and 25% Cabernet Sauvignon, annual production of only 2,500 bottles, aged for 10 months in French oak, plus 10 months in bottle, 13.5% alc.

Diamante Passito IGT Sicilia

60% Moscato and 40% Traminer Aromatico, this sweetie is fermented in stainless steel and aged in the tank for 6 months, 11 % alc.

Lamùri Nero d'Avola IGT Sicilia

Lamùri means "love" in Sicilian dialect. 100% Nero d'Avola, aged for 12 months in French oak, plus 3 months in bottle, 13.5% alc.

Le Rosé di Regaleali IGT Sicilia

100% Nerello Mascalese, 12.5 % alc.
Winery details
Contrada Regaleali
90020 Sclafani Bagni (PA)
Sicily
Tel +39 0921 544011
Fax +39 091426703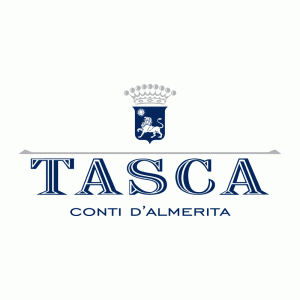 Appellation

Sicilia I.G.T, Contea di Sclafani DOC

Founded

1830
Winemaker

Giuseppe Tasca and Laura Orsi

Owner

Count Lucio Tasca

Grape varietals

Nero d'Avola, Nerello Mascalese, Cabernet Sauvignon, Moscato, Malvasia, Traminer Aromatico, Inzolia, Cataratto, Chardonnay and Grecanico