Celler Mas Doix is most definitely enjoying being one of the Priorat wineries that recently scored an astonishing 98 points from the world-famous wine critic, Robert Parker. The wine region of Priorat seems to be going from strength to strength. Many predicted it would be a fashion or a phase. Priorat is gaining international prestige worldwide, and indeed within Spain itself (actually a tough market for top-end wines). Located in the wine village of Poboleda, just north of Torroja del Priorat and Porrera (2 of the other principal wine villages of Priorat), the Doix family are longstanding characters in the Priorat winemaking scene. They have 20 hectares of their own vineyards and an additional 10 hectares of controlled vines. Like the other wineries in the region, they concentrate on growing old vine (up to 70 years) Garnacha Tinta (Grenache Noir) and the ubiquitous Cariñena. Their carefully tended vines are on terraced slopes, resembling the Douro Valley in Portugal.
Although the Doix family has been involved in viticultural activities for the last 100 years in Priorat, the Celler Mas Doix is a very new venture, only established in 1998. The fact that wine critics are already tumbling over themselves to get this wine is a credit to their hard work in a concise period of time. There are four brands, the old vines Mas Doix being the most celebrated and the Mas Doix Salanques considered being an excellent value Priorat red. Mas Doix uses 100% French oak in their cellars, and the wines, while extremely powerful, well balanced with enormous aging potential. A visit to the Priorat wine region is a must for serious wine lovers. It is literally untouched, full of hidden medieval hamlets, top-quality restaurants, and of course, plenty of world-class wineries.
Wines produced
Mas Doix, Doix Costers de Vinyes Velles

Dry Red. Blend of extremely old vine Garnacha Tinta and old vine Cariñena, this is the flagship wine of the estate. Voted 98 points R. Parker.

Mas Doix, Priorat

Dry Red. Blend of Garnacha Tinta and old vine Cariñena, along with a small % of Merlot. 12 months in new French oak. Built to last.

Mas Doix, Poboleda

Dry Red. Blend of 70-100 year old Grenache (55%), 100 year old Carignan (40%), and young vine Merlot (5%), Aged in 100% French oak and named after the village where it is made.

Mas Doix, Salanques

Dry Red. Second wine after the "cru" Mas Doix. Made with 60% Garnacha, 20% Cariñena and 20% blend of Cabernet Sauvignon, Merlot and Syrah.
Winery details
c/Carme, 115
43376 Poboleda
Tarragona
Tel (+34) 628 800 466
Fax +34) 977 82 7178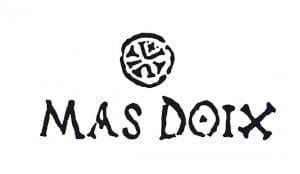 Appellation

Priorat

Founded

1998

Area under vine

30 ha, 20 ha own vineyard

Oak barrel origin

French
Winemaker

Ramon Llagostera

Owner

Ramon Llagostera/ Doix Family

Grape varietals

Garnacha Tinta, Carinena, Merlot, Syrah, Cabernet Sauvignon