Profile of Arzuaga Navarro
The prestigious Arzuaga Navarro winery was founded by the ambitious and dynamic Florentino Arzuaga, in the wine village of Quintanilla de Onésimo, 20 minutes away from the spectacular crusader castle in Peñafiel. The town of Quintanilla de Onésimo is considered to be Ribera Del Duero's "Golden Mile," as it is home to such wine superstars as Vega Sicilia, Pingus, and Viña Mayor. In fact, Arzuaga's vines nestle right up to Vega Sicilia's vines. The beautiful Arzuaga estate is located in the most privileged part of the Duero region, rising 100 meters above the river. The grapes ripen very evenly here, with plenty of sunshine during the day and much cooler temperatures at night. This wine region of Spain is arid, and as such, the region can happily note an absence of fungal diseases. The Tinto Fino (Tempranillo) grape is the celebrity for the Ribera del Duero wines, and Arzuaga uses it magically, combining and complementing it with Cabernet Sauvignon and Merlot.
The Arzuaga estate is unique. Apart from its prime hectares of vines growing next to the winery, Florentino also has vineyards located next to his wonderful "La Planta" game reserve. On the reserve, there are hundreds of wild boar and stag. Arzuaga can organize private wine tours for individuals and very small groups, taking in a visit to the winery and cellars followed by a fascinating "safari" tour of the game reserve. Florentino's passion for his animals is evident just looking at the logo for Arzuaga, which is a stag. Apart from the beautiful game reserve, Arzuaga has been pioneering in wine tourism in Spain. They created a stunning hacienda-style "wine hotel," one of the first in the country. The building that encompasses the hotel also houses the winery, the cellars and installations, a fantastic restaurant (where you can order their excellent wines without the unfair markup), and various salons, sumptuously appointed with antiques and tapestries. The bedrooms look over the vines, the suites are superb, and the staff is amiable. Staying here at Arzuaga is an absolute treat. Cellar Tours are enthusiastic about recommending Arzuaga's wine hotel and restaurant, both of which we visit on our luxury wine tours to Ribera del Duero.
Wines produced
Tinto Arzuaga Crianza

95% Tinto Fino, 3% Cabernet Sauvignon and 2% Merlot. 13 months in American and French oak, 13.5% alc.

Tinto Arzuaga Reserva

97% Tinto Fino, 1.5% Cabernet Sauvignon, and 1.5% Merlot. 16-20 months in American and French oak, 14% alc.

Tinto Arzuaga Reserva Especial

100% Tinto Fino, made from special 80 year old vines in vineyards only yielding 3,000 kg. per hectare. Powerful and well-rounded wine, considered to be the winery's star, 14.5% alc.

Tinto Arzuaga Gran Reserva

90% Tinto Fino, 8% Cabernet Sauvignon, 2% Merlot, 26-30 months in French and American oak, 14.3% alc.

Blanco Fan D. Oro

Cask-fermented 100% Chardonnay, 12.5% alc.

Arzuaga Txapana Reserva De Añada

Ribera del Duero's only sparkling wine, made in the Champagne model using Chardonnay and Pinot Noir grapes, aged for 3 years and followed by the "degorgement" leaving the wine dry with a fresh apples and citrus fruit nose and buttery toast on the palate.
Winery details
Carretera N-122 Km 325
Quintanilla de Onésimo, 47350
Valladolid
Tel +34 983 681 146
Fax +34 983 681 147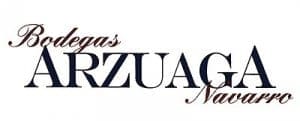 Appellation

Ribera del Duero

Founded

1993

Area under vine

250 ha

Age of vines

13-20 year old vines

Oak barrel origin

American and French
Winemaker

Pascal Oscar Navarro

Owner

Arzuaga Navarro Family

Grape varietals

into Fino (Tempranillo), Cabernet Sauvignon, Merlot, Chardonnay, Pinot Noir