Sardinian Wine
It takes a stony disposition not to be captivated by Sardinia. Even if you cannot surrender yourself to the pristine beaches, hilltop villages, and benign climate, then the incredible landscape will take your breath away. It's an irresistible proposition: miles and miles of unspoiled scenery, consisting of expansive bays, azure-blue ocean, lush vegetation, and Instagram shots to die for. Sardinia sells itself, which probably explains why the tourist board has never invested significant euros in luring discerning visitors from abroad.
However, Sardinia's charms are not merely skin deep. The second-largest island in the Mediterranean (known in Italian as Sardegna), is located at a crossroads; Sardinia was a magnet for colonists and invaders from half the civilized world. Each (temporary) occupier left their indelible mark on the island's culture, including Greek, Arab, and Aragonese conquerers. This evolved over the centuries into a vibrant and colorful mix of customs and culture, not least in the gastronomic department. Sardinians are not generally an arrogant people, but they would never accept that rival Sicily has the edge in culinary terms.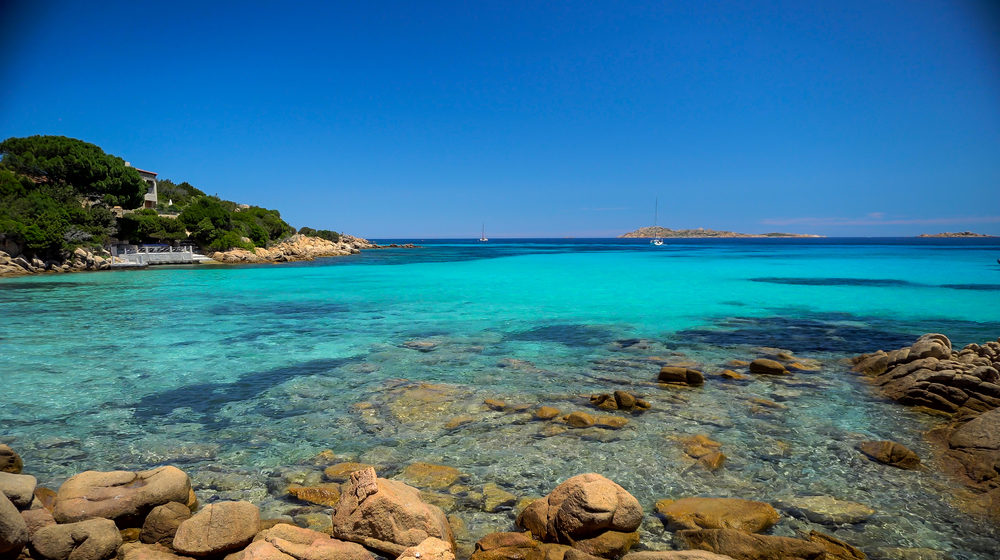 Sardinia is an excellent destination for the adventurous gourmand, and with Cellar Tours, you can explore this beautiful Island on a Sardinian Food & Wine Tour
And like all self-respecting Mediterranean islands, Sardinia is most definitely in the wine business. Such a complex and fascinating cultural heritage translates into a wine culture that is very much Sardinia's own – very distinct from mainland Italy. The grapes and soils, the winemaking practices and attitudes, Sardinian viticulture are very worthy of exploration if only to provide an interesting point of difference to increasingly homogenous and globalized winemaking.
Terroir
Of course, it all starts with the terroir. Sardinian growers work over 9000 square miles of landmass, so there's plenty of opportunity for site variation and climatic differences – particularly considering the varied topography. Sardinia's growing conditions and soils run the whole gamut, from the rocky, arid northeast of Sardinia to the cooler terroirs of the Costa Smeralda. Winegrowers can utilize an eclectic mix of granite, limestone, and clay soils, while the southwest of the island is known for its windswept, sandy vineyards. Here, bush vines dominate, and the yields are kept naturally very low. Excessive vigor is rarely a problem in such conditions.
Yet Sardinia's viticultural heritage is not without its historical low points and unfortunate precedents. In the mid 20th century, growers were encouraged to plant red varieties that were destined to be sold to the mainland – a historical version of the contemporary bulk wine industry. Alcoholic, overcropped, and intensely strong, these reds were fermented with the express purpose of leaving residual sugar in the wine. Thankfully, modern-day Sardinians are more fixated on quality than quantity; however, the island admittedly still lags behind Sicily in the wine department. Sardinia has incredible and diverse terroir, but it has undoubtedly been slower in joining the international map of quality-led wine regions.
But things change. During the 1980s, the subsidies to plant vines became bribes to pull them out, and the island's total vineyard shrank by over a half. This has benefited Sardinia: the market for cheap wine is saturated, while consumers are tending to drink 'less but better.' Many of the vineyards are concentrated in the south of the island, covering the flat Campidano plains. The curious oenophile will discover a mosaic of varieties unlike any other part of Italy.
Credit for this diversity should be given to the Aragonese. For centuries, the island was controlled by the Spanish kingdom of Aragon; the conquerors transplanted many of their traditions and customs, including Spanish grape varieties. Have you heard of Bovale Sardo and Bovale Grande? Neither had we: they are thought to be cousins of Spain's Bobal grape. Both varieties tend to make full-bodied, robust red wines, while the origins of the Monica and Giro grapes are uncertain. So too are the genetic legacies of the white grapes Nuragus and Nasco clouded in mystery.
Vermentino di Sardegna
Curiously, although the island lacks a long-established precedent for quality winemaking, Sardinian wine has boasted legal status since the mid-1700s. Several appellations are situated throughout the island, the most important being Vermentino di Sardegna. The grape is planted all over the Mediterranean; however, Sardinian versions are usually a cut above. In its purest form, Vermentino is quaffable material; light and refreshing, its lemony bouquet suits holidaymakers perfectly. But don't be fooled: Vermentino is no one-trick pony. The best versions are both structured and refined if the terroir and winemaking are up to scratch.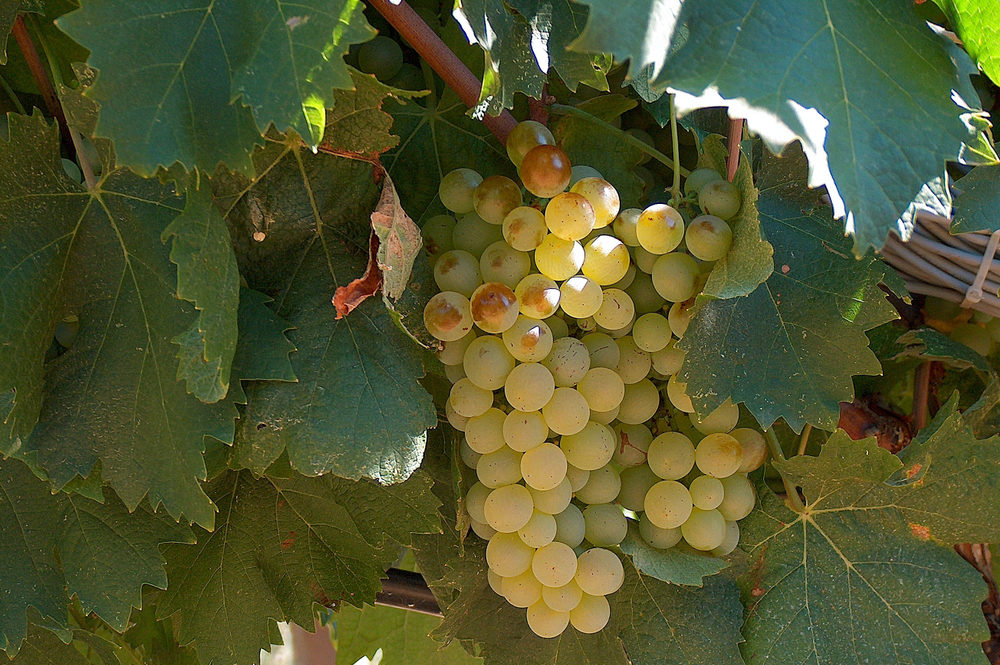 The 'premier cru' of Vermentino is found in the rocky, arid northeast of Sardinia in a sub-zone called Gallura. A unique combination of soil, heat, and marine winds concentrate Vermentino to a gloriously honeyed and yet racy wine. The authorities duly recognized this with the creation of the island's inaugural DOCG – Vermentino di Gallura. Drink it with friends, preferably in the company of Sardinian seafood and a spectacular view. Long-lasting memories are guaranteed.
And what about the reds?
Sardinia's reds, though, are less internationally well-known. In the DOC of Carignano del Sulcis, one finds a real curiosity. The terroir is located in the southwest of the island – a sea of bush vines covers the beautiful landscape. Ignored for decades, this corner of Sardinia was 'discovered' by legendary wine consultant Giacomo Tachis. He saw the potential to grow Carignan to perfection and quickly invested heavily in the region. His wine joins a small but exciting firmament of perfect reds, such as Terre Brune and Rocco Rubia. These wines are velvety, deeply flavored, and structured examples, with Carignan usually playing a dominant role in the blends.
Meanwhile, visitors to the island should venture north of the capital Cagliari. You'll discover what Sardinia's leading contender for an icon wine is. Argiolas is a family-run winery that refuses to work with international varieties. Their top cuvee Turriga, a powerfully concentrated blend of Cannonau and Carignano, has benefited from the expertise of Tachis. It is one of the most profound and exciting wines to come out of Italy for a long time – it deserves to be much better known.
Other appellations are also going from strength to strength. These include Malvasia di Bosa, Alghero, Cannonau di Sardegna, and Cagliari's extensive DOC. Like Vermentino, Malvasia produces a delightfully varied wine in Sardinia's terroir – from racy to weighty and everything in between.
Sweet reds also remain part of the landscape, despite the moribund state of the dessert wine market. Many of Sardinia's most exceptional wines are arguably made in the Vernaccia di Oristano appellation – rare and rich sweet Moscatos and Malvasias that age almost indefinitely. They are rarely exported, which is only to the benefit of visiting wine lovers.
The future of Sardinia's bourgeoning, if artisan, wine industry is unclear today, despite the great leaps in quality. The island is rich in raw ingredients, while its emphasis on local varieties provides a welcome point of difference in a crowded marketplace. Yet the island's wines remain under-exported and under-appreciated. We can only hope that this island's full potential with so many ancient bush vines and fascinating grapes is realized in our lifetime. There is a world of international buyers yet to be charmed, increasingly focused on authentic and local flavors. All Sardinia needs to do is reach out and extend its hand.
Related Blog Posts: