From one perspective, Rioja Oriental is Spain's newest wine appellation. For decades, the largest sub-region in Rioja was known as Rioja Baja, about the generally lower altitudes of the vineyards than Rioja Alta and Alavesa – "Baja" meaning lower in Spanish. However, in recent years, quality-conscious producers and growers have led a growing movement to change the appellation's name. They argued that "Rioja Baja" carried a negative connotation and would put off consumers in the market for fine wine. In April 2018, the Rioja Consejo Regulador granted their wish, and Rioja Oriental was born.
Today, over 24,000 hectares are under vine in Rioja Oriental, cultivated by generally smaller, family-owned wineries and co-operatives. It accounts for approximately 40 percent of Rioja's total wine output, and yet traditionally, Rioja Baja, as it was formerly known, has not been associated with high quality. It lies to the east of Logrono along the River Ebro to Alfaro in the south-east, with a large part in the Rioja south of the river. There is also a small strip situated within the region of Navarra to the north. The terrain is largely flat and expansive, in direct contrast to Rioja Alavesa.
Visiting
Cellar Tours organizes exclusive luxury La Rioja Wine Tours, featuring top producers, privately chauffeured, dining in the best local restaurants, and staying in charming countryside hotels.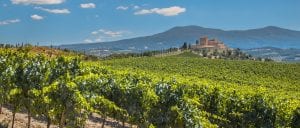 Orientation
Indeed, Rioja Oriental's terroir and the question of whether growers were maximizing its potential has long been a subject for intense debate in Rioja. Proponents such as Telmo Rodriguez and Alvaro Palacios have long argued that Rioja Oriental could produce wines as venerable as Alavesa or Alta if the right grape variety matches the right site. The soils are mostly alluvial silt and ferruginous clay, while the climate is semi-arid Mediterranean, with scorching hot summers being far from uncommon. As a result, Garnacha was traditionally planted on these soils, producing high alcohol, powerful and full-bodied, but quick to oxidize and not as fine as neighboring Rioja Alta. Bodegas in other regions traditionally purchased Garnacha from growers as it could add fire and spice to the blends if used judiciously.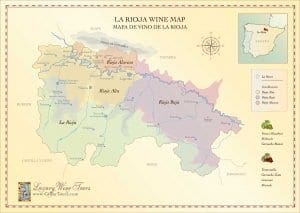 Garnacha rebirth
Yet, in the 1980s, many growers decided to rip out their old Garnacha vines in favor of Tempranillo, which was easier to sell. Bodegas Berberana (now Arco Bodegas Unidas) planted Tempranillo and Viura in the calcareous soils found in the higher part of the area at Monte Yerga. They proved that Rioja Oriental could produce Tempranillo wines of high quality and finesse, with careful site selection.
Nevertheless, there is a growing movement in Rioja Oriental to protect and celebrate Garnacha, particularly the old bush vines, which, if properly handled, can produce wines of incredible concentration and potency. When Alvaro Palacios released Remondo La Montesa, he set a new standard in Rioja Oriental winemaking. No longer can the region be dismissed as Rioja's poor relation – the quality of wine produced in this up and coming zone is unprecedented. Things will never be the same again – Rioja Oriental is set to amaze and astound Rioja connoisseurs.