Among the infinite rows of vines that run across the Piedmont wine region's undulating hills are the four wineries of Ceretto, a wine and spirits company in its third generation. Founded by Riccardo Ceretto in 1937, the highly respected firm is now run by his sons, Bruno and Marcello (dubbed the "Barolo Brothers"), who in the 1960s began raising Ceretto's profile and expanding its holdings. Now their sons and daughters are at the Langhe DOC company's helm, which holds a total of 120 hectares of land that are the birthplace of an array of elegant still wines, sparkling wines, dessert wines, and spirits.
The first Ceretto estate was Bricco Asili, built in 1973 and still a top Barbaresco producer. The philosophy here is "low volume – high quality," and only 20,000 bottles of the high-end wines Bricco Asili and Bricco Asili Bernadot are made on the 6-hectare estate. This forward-thinking winery, one of the first in Piedmont to use stainless steel fermentation tanks back in the 1970s, has long been known for its daring, cutting-edge wines.
Another important winery is Vignaioli di Santo Stefano, built in 1976 in the village where the label's founder, Riccardo Ceretto, was born. Grapes from this 15-hectare estate and from a 20-hectare hillside nearby are used to make the sweet wines Moscato d'Asti, Asti Spumante, and Moscato Passito. Following Vignaioli di Santo Stefano in size is the Bricco Rocche winery in Castiglione Falletto, in the Barolo wine-growing area. Some 40,000 bottles of Barolo are made from the grapes on this 11-hectare estate. The elegant, clean-lined winery itself was designed by the Turin architect team De Abate.
The company headquarters is now in the Monsordo Bernardina winery on Alba's outskirts (home of the annual truffle fair). The well-loved wines Arneis Blangé, Arbarei, Brut La Bernardina, Monsordo, Dolcetto Rossana, Barbera Piana, Nebbiolo Bernardina, Barbaresco Asij, Barolo Zonchera, and Barolo Chinato, are all made here. Each of the Ceretto wines, wineries, and cultural projects offers a unique view into the history and traditions of the Langhe area effortlessly blended with the fervor for constant evolution and innovation so characteristic of the family; with Cellar Tours, you can experience each of these unique wineries on a Private VIP Winery Tour in Piedmont.
Wines produced
Bricco Rocche

DOCG Barolo (100% Nebbiolo, 14.5% alcohol)

Bricco Rocche Prapò

DOCG Barolo (100% Nebbiolo, 14.5% alcohol)

Bricco Rocche Brunate

DOCG Barolo (100% Nebbiolo, 14.5% alcohol)

Bricco Asili

DOCG Barbaresco (100% Nebbiolo, 14% alcohol)

Bricco Asili Bernardot

DOCG Barbaresco (100% Nebbiolo, 14% alcohol)

La Bernadina Brut VSQ

Chardonnay and Pinot Noir in varying percentages.

Blangé

DOC Langhe Arneis (100% Arneis)

Arbarei

DOC Langhe Bianco (100% Reisling Renano)

Monsordo

DOC Langhe Rosso (Cabernet, Merlot, Syrah, Nebbiolo)

Rossana Dolcetto

DOC d'Alba (Dolcetto)

Piana Barbera

DOC d'Alba (100% Barbera)

Bernardina Nebbiolo

DOC d'Alba (100% Nebbiolo)

Asij

DOCG Barbaresco (100% Nebbiolo)

Zonchera

DOCG Barolo (100% Nebbiolo)

Barolo Chinato

100% Nebbiolo, 17% alcohol
Winery details
Località San Cassiano, 34
12051 Alba (CN)
Italy
Tel +39 0173 282582
Fax +39 0141 644584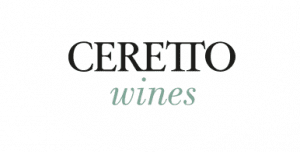 Appellation

(DOC) Arbarei Langhe Bianco, Blangè Langhe Arneis, Monsordo Langhe Rosso, Rossana Dolectto d'Alba, Piana Barbera d'Alba, Bernardina Nebbiolo d'Alba / (D.O.C.G) Barbera d'Asti, Brachetto d'Acqui, Dolcetto d'Alba, Langhe, Moscato d'Asti, Monferrato

Founded

1937

Area under vine

105.5 Ha

Oak barrel origin

French oak, new and used, quantity used depends on the wine.
Winemaker

Alessandro Ceretto

Owner

Ceretto Family

Grape varietals

Chardonnay, Pinot nero, Rein Riesling, Arneis, Cabernet Sauvignon, Merlot, Syrah, Dolcetto, Barbera, Nebbiolo, Moscato.